Dyson Airwrap Cyber Monday deals 2022: get the Dyson Airwrap or a dupe for less
Deals
Contributions from
last updated
How to snag a Cyber Monday Dyson Airwrap deal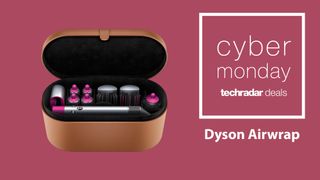 (Image credit: Future)
There are still some Cyber Monday Dyson Airwrap deals around, even as the biggest sale events of the year are drawing to a close. As we expected, nothing major changed after Black Friday, so getting a great discount on the popular Dyson Airwrap this year has been slim.
Dyson's vice-like grip on its pricing is disheartening. However, there are lots of Cyber Monday deals on Dyson Airwrap dupes available, if you're like to get something more affordable.
The extremely popular Revlon One Step Volumizer is 37% off, also at Amazon. A more popular Amazon buy is the Hot Tools 24K Gold One-Step Hair Dryer and Volumizer, which offers a near-40% discount for Cyber Monday. Finally, the ghd Glide & Rise Hot Brush has just dropped to a record-low price of $132.30 at Amazon.
We're still tracking any new deals that pop up and sharing them here, whether you want the original or are happy to "settle for" one of the dupes. You can also check in to see what Dyson promo codes are currently available too for further savings on this brand.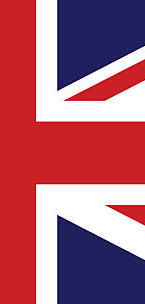 Dyson Airwrap Cyber Monday sales: Quick links
Early Dyson Airwrap Cyber Monday deals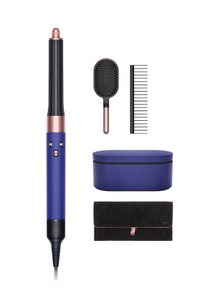 Special edition Dyson Airwrap Complete Long in Vinca Blue and Rosé: $125 worth of free accessories
This early Dyson Airwrap Cyber Monday deal doesn't come with a price cut, but you can get $129 of free accessories when you shop now. The free bundle includes a travel pouch, paddle brush and detangling comb.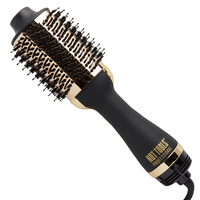 Hot Tools 24K Gold One-Step Hair Dryer and Volumizer: was $69.99 now $43.08 at Amazon
The 22K+ ratings on Amazon collectively give this Dyson Airwrap dupe a 38% Cyber Monday discount, bringing down its already affordable price to an even more budget one of $43 (though it has been cheaper this weekend). It boasts charcoal-infused bristles, three heat settings, and a 24K gold surface for even heat.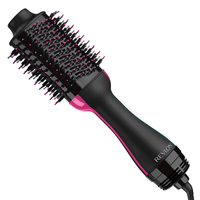 Revlon One-Step Volumizer: was $39.87 now $25.24 at Amazon
Dyson Airwrap Cyber Monday deals are hard to find at the moment, so if you want a bargain you might want to consider getting a dupe. This model is at a record-low price at Amazon, offering you 30% off.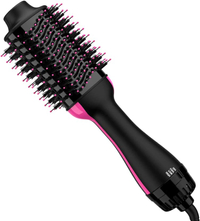 Mayloa Hair Dryer Brush: was $55.99 now $29.99 at Amazon
If you do not want to spend $499.99 on the original and are looking for something cheap, this dupe from Mayloa is now under $30. It's got a 4 out of 5 rating on Amazon, with verified users praising it for its drying power and lightweight design. It looks very much like the Revlon One-Step Volumizer, however. So, if you can find that one, consider it first.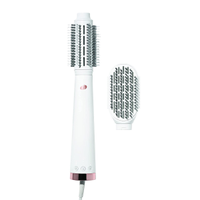 T3 AireBrush Duo: was $189.99 now $142.49 at Amazon
Take a hefty 25% off this Dyson Airwrap dupe from T3, giving you $47.50 in savings for Cyber Monday. This blow dry brush uses IonFlow technology and offers 15 heat and speed combinations – not to mention, two brushes. This one's a little pricier than other dupes, but it's definitely cheaper than the original.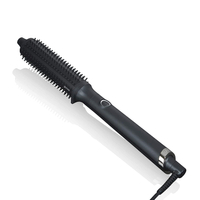 ghd Glide & Rise Hot Brush: was $189.00 now $132.30 at Amazon
Another higher end option that's still cheaper than the Dyson Airwrap is this hot brush from ghd. This 30% Cyber Monday deal brings its price tag to a more affordable below-$150, which means you can get it for a new record-low price.
Should you wait until Cyber Monday to buy a Dyson Airwrap?
This year's Dyson Airwrap Black Friday deals were a little difficult to get hold of. None of the retailers had them on sale, and while Dyson did offer a 20% discount, it was for folks who'd already purchased something from their online store.
We're tracking early Dyson Airwrap Cyber Monday deals now, so if you see something that pops up here, we recommend not waiting and grabbing it immediately. However, to set your expectations, you might not see discounts until Cyber Monday. And, even then, chances are slim – if Black Friday were an indication of things to come.
If Cyber Monday comes and there are still no good deals, we're also tracking the best Dyson Airwrap dupe deals here to give you (more affordable) options.
How to find the best Cyber Monday Dyson Airwrap deals
1. Avoid limited edition colorways
There are a range of different Dyson Airwrap colors to choose from, but some can carry a slight premium. If you're looking to spend as little as possible, it's best to stick to the standard nickel / fuschia, black / purple, or Prussian blue models. Special edition releases are unlikely to see many discounts and can carry a higher starting price as well.
2. Keep an eye out for gift editions
You'll find plenty of bundles on the shelves this holiday season, marketed as gift editions. These packages often include extra brushes and storage options while keeping the price low - perfect for maximising your value and stretching your money even further.
3. Make sure you're getting the right attachments
Thankfully, the Dyson Airwrap now tends to ship with all the attachments you could ask for, but the original model initially only included certain extras designed for straight hair or tighter curls. If you're shopping for the previous generation, it's well worth making sure you're at least getting the attachments you need, if not picking up the full set.
Cyber Monday Dyson Airwrap deals: our predictions
When will Cyber Monday Dyson Airwrap deals start in 2022?
Cyber Monday officially kicks off on November 28 this year, but we often see retailers rolling their Black Friday offers through the weekend and into the second round. That said, any additional savings will appear from Sunday onwards, as this is when stores tend to launch their official sales.
What Cyber Monday Dyson Airwrap deals do we expect in 2022?
If Cyber Monday Dyson Airwrap deals do appear, they likely won't last until November 28. If you miss out, we're still expecting to see some savings on bundles packing additional brushes and storage bags, and Dyson is excellent for offering lower prices on its renewed devices as well.
We expect the majority of these offers to come direct from Dyson itself. The brand's own retail store was the best place to find Cyber Monday Dyson Airwrap deals last year, and we don't expect 2022 to be any different. This is also where you'll find the largest supply should stock start to shake before the weekend is over as well.
Where will the best Cyber Monday Dyson Airwrap deals be?
As mentioned above, Dyson itself should be your first port of call for any remaining deals by the time Cyber Monday rolls around. However, it shouldn't be your final destination. It's always important to price check against competitors to make sure you're getting the best value for money - if the costs are the same across the web, other stores may well throw in additional incentives to beat the competition. That means you could walk away with extra accessories just by shopping around. You'll find all the retailers we'll be watching just below.
Amazon: up to 37% off on Airwrap sets and dupes
Bed, Bath and Beyond: plenty of Airwrap in stock
Best Buy: Airwrap sets in stock
Dyson: plenty of limited edition colors
Ulta: free shipping on orders over $35
Sign up to receive daily breaking news, reviews, opinion, analysis, deals and more from the world of tech.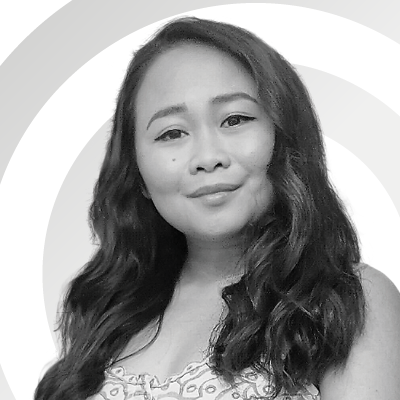 Computing Reviews and Buying Guides Editor
Michelle Rae Uy is the Computing Reviews and Buying Guides Editor here at TechRadar. She's a Los Angeles-based tech, travel and lifestyle writer covering a wide range of topics, from computing to the latest in green commutes to the best hiking trails. She's an ambivert who enjoys communing with nature and traveling for months at a time just as much as watching movies and playing sim games at home. That also means that she has a lot more avenues to explore in terms of understanding how tech can improve the different aspects of our lives.