KitchenAid Promo Codes for December 2023
Our 13 KitchenAid promo codes can help you save on standing & hand mixers, food processors, coffee machines & more.
---
FAQs
Does KitchenAid have a Black Friday Sale?
KitchenAid has a sale section on its website which includes savings on major appliances and countertop appliances like stand mixers and blenders. KitchenAid also offers bundle savings on appliance attachments and accessories. KitchenAid discounts are very popular during holiday sales like Black Friday and Cyber Monday.
Does KitchenAid offer free shipping?
KitchenAid offers free standard shipping for all countertop appliances, kitchen tools, and major appliance parts and accessories. If you're purchasing a major appliance, you'll receive free in-home delivery for purchases of $399 or more, and if your purchase falls below that threshold, you'll be charged $59 for in-home delivery.
Do KitchenAid accept returns?
Yes, KitchenAid customers have 30 days to return any goods they're not 100% happy with under the company's return policy. So long as items are returned in as-new condition, you can arrange a collection free of charge to receive a full refund or exchange. However, parts & accessories aren't included in free returns shipping. Note that some larger appliances can only be returned within 15 days of their purchase - make sure to check the KitchenAid website for product-specific details.
How do I get in touch with KitchenAid?
If you need to help with your KitchenAid order, you can head to the 'Contact Us' page on their website. You'll find plenty of answers to FAQs, as well as a live chat feature that lets you speak with a member of staff. Queries are arranged by appliance type, and you can also find phone numbers for specific issues through the contact page if you prefer to speak to a human.
When does KitchenAid have sales?
KitchenAid hosts a number of sales year round giving you many opportunities to save on your next kitchen appliance purchase. The best way to stay updated on when these sales go live is to sign-up to the KitchenAid newsletter.
Can I track my KitchenAid order?
Yes, to track your order with KitchenAid visit the tracking section on their website and put in your name, zip code and order number. Once complete you'll be able to see the latest tracking information available for your order and make delivery amendments as needed.
Will KitchenAid recycle my old appliances?
To see if your old device qualifies for KitchenAid's Unpack, Set In Place & Haul Away service simply add it to your order at checkout. Please be aware that there are a number of exemptions to this service such as model type, location and availability. To have your old appliance hauled away there is a fee of $20.
---
Hints and tips
Take advantage of seasonal sales: The best time to find discounts on Kitchen appliances is during holiday sales like Black Friday and Cyber Monday. You'll find impressive discounts on KitchenAid's best-selling appliances like the stand mixer.
Sign up for a KitchenAid account: You can save 10% off your purchase when you sign up for a KitchenAid account using your name and email address.
Buy refurbished KitchenAid products: KitchenAid offers refurbished products on its website, which have been thoroughly inspected and tested to perform like new. This is a great way to save some cash on a KitchenAid small appliance.
Make the most of professional discounts: KitchenAid offers a special discount for teachers, students, healthcare workers, first responders, veterans, and current members of the armed services. You'll need to create a KitchenAid account, and once you're verified, you can save 25% on most products.
Buy now, Pay later: KitchenAid offers financing options on a number of their products via Affirm. Customers can choose flexible payment plans, with various models available such as 0-30% APR loan terms, ranging from 3 to 36 months.
---
How to use KitchenAid promo codes
1. Browse for the available KitchenAid promo codes at the top of this page, and once you find the one you like, you click "Get Discount" to be taken through to the website.
2. On the checkout page, you'll paste the KitchenAid promo code under your order summary and click add.
3. You'll instantly see the discount applied to your total, so you can see how much you're saving.
---
How we source coupon codes
Whether it's through our affiliate networks, the depths of the world wide web, or our connections with big name brands, here at TechRadar we use every tool at our disposal to source the latest codes. Our coupons team updates each of our pages multiple times a week with the most recent deals, including exclusive coupons negotiated by our Commercial team. We also include the latest sales info directly from retailers to offer the most up-to-date discounts around.
How we test coupon codes
Each coupon you find on TechRadar has been tested before being uploaded by our dedicated Deals & Offers teams. You'll see a range of offers, from free shipping to student discounts, with savings available on all kinds of products & services. To make sure every coupon is ready to use, we don't list any user-specific or one-time codes.
We also include all relevant information about coupons, such as expiry dates and any terms & conditions, near the 'Get Code' button. You can see the details for an individual offer by clicking on the 'Terms & Conditions' text below the code and expanding the code area.
What to do if a coupon code doesn't work
Although we do our best to ensure all listed codes are tried & tested, sometimes coupons expire or terms & conditions are changed before we can update pages. Our team works hard to make sure our coupons are active and work as intended, and should you encounter an issue when using one, we'll work just as hard to help.
The best place to start is by checking the requirements. Click "View terms and conditions" to expand the code section and see any guidance on your chosen coupon. For example, you may need to meet a minimum spend, add other items to your basket to qualify for a multibuy offer, or confirm that your chosen code applies to the items in your basket (i.e. 10% off laptops).
If you're still having issues using your code, you can email our customer service team on coupons.techradar@futurenet.com. Include as many details as possible - such as which code you used and which coupon page it's listed on so our team can address your issue as fast as possible.
How we make money
When it comes to coupons, TechRadar earns money via a commission-based model. For every brand we have a coupon page for, we've negotiated a deal that means we earn a percentage of total basket value in commission back from every order.
Using this model means we can offer our coupons to our customers free of charge. You won't pay any fees to add your chosen coupon to your basket - you'll simply pay the final order total once your discount has been applied.
If you want to find out more about TechRadar's coupons pages, you can visit our dedicated page on How We Source Coupon Codes and How to Use Them for more information.
Mackenzie Frazier is the deals editor in the US for TechRadar at Future plc. She's been sharing deal advice for Future for the past three years and loves to find products that the consumer wants at the best possible price. She's had eight years of experience working in the e-commerce space and loves being a mom to her baby boy.
15 ratings with the average rating of 5 out of 5 stars.
KitchenAid is an American household appliance brand that was started in 1919 and produced the first stand mixer. Fast forward to today, and the KitchenAid Mixer is one of the most popular mixers on the market, with over a dozen models available in 48 different colors. KitchenAid produces other small kitchen appliances like coffee makers, blenders, toasters, and food processors, as well as major appliances, including refrigerators, washers and dryers, ranges, microwaves, and grills. Our KitchenAid promo codes can help you save on the sometimes hefty price tags attached to products like its best-selling stand mixer, and you'll find all the latest codes, deals & sales info to help you save right here on this page.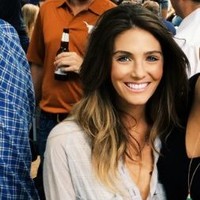 Mackenzie Frazier
Mackenzie Frazier is the deals editor in the US for TechRadar at Future plc. She's been sharing deal advice for Future for the past three years and loves to find products that the consumer wants at the best possible price. She's had eight years of experience working in the e-commerce space and loves being a mom to her baby boy.