Threads is coming to your browser and could spell trouble for X
Threads is becoming a lot more user friendly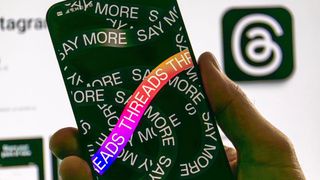 (Image credit: Svet foto via Shutterstock)
Threads may have seen a sharp active user decline since its launch last month, but it's slowly but surely catching up to Twitter with frequent feature updates.

Meta's app already has a small but faithful following of core users who enjoy the simplicity (and anti-Twitterness) the app offers, but the addition of a web version and search function in the next few weeks could tempt more people over.

Engagement quickly fell away in the weeks following Threads' launch, as the Threads app offered a huge perk - not being Twitter - but … nothing else. Our US Editor-in-Chief did expect the buzz around Threads to cool off, and one of the main reasons he didn't return to Threads often was a simple one: there's no desktop app.
Thread the web
But, according to Mark Zuckerberg himself, that's going to change very soon. Most of us will open up Twitter for a sneaky scroll during the work or school day, since many people spend the majority of their time sitting at a desk. The hurdle that comes with Threads not having a web version is a lot of people prefer desktop versions of apps. There have been reports that around 20% of X users access Twitter through their desktop. That's a hefty chunk of potential users Threads could be missing out on if it doesn't offer a version that can be used from a PC or Mac desktop.

Zuckerberg notes in a recent Threads post that there's "lots of work ahead but [I am] excited about the team's pace of shipping. He adds "search and web coming in the next few weeks."

The comments on the post are surprisingly rather positive, with users making it clear that even in the semi-finished state Threads seems to be in, they're here to stay. At this point, it feels to me like Threads is an unfinished product, but the introduction of a web app and search functionality feels like the last few bits of the puzzle needed for it to become a solid, standalone app.

It's a good time to give Threads a go if you've been holding off in fear of the usual growing pains, as it seems Meta has found its stride and is investing time and effort into fleshing out the new social media platform. Plus, there are a lot of cat pictures on Threads…
Sign up to receive daily breaking news, reviews, opinion, analysis, deals and more from the world of tech.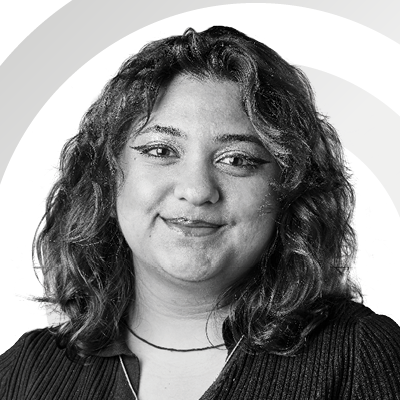 Muskaan is TechRadar's UK-based Computing writer. She has always been a passionate writer and has had her creative work published in several literary journals and magazines. Her debut into the writing world was a poem published in The Times of Zambia, on the subject of sunflowers and the insignificance of human existence in comparison.

Growing up in Zambia, Muskaan was fascinated with technology, especially computers, and she's joined TechRadar to write about the latest GPUs, laptops and recently anything AI related. If you've got questions, moral concerns or just an interest in anything ChatGPT or general AI, you're in the right place.

Muskaan also somehow managed to install a game on her work MacBook's Touch Bar, without the IT department finding out (yet).