The Gamakay LK75 75% keyboard is made for those with strong knowledge and interest in mechanical keyboards. You can completely customize every bit of it from the keycaps, to the switches, to the keys themselves. There are a few minor hiccups but it's all around an excellent keyboard.
Pros
+

Excellent switches

+

Extensive customization options

+

Great typing feel

+

Heavy, solid build

+

In-depth software
Cons
-

Odd connectivity bugs

-

The manual is a bit obtuse

-

Knob needs reprogramming to be truly useful
Why you can trust TechRadar We spend hours testing every product or service we review, so you can be sure you're buying the best. Find out more about how we test.
Gamakay LK75 75%: Two-minute review
The Gamakay LK75 75% is a mechanical keyboard for the truly hardcore, allowing users to customize virtually every part of it. Thanks to the level of depth of its customization options alone, it's easily one of the best mechanical keyboards out there and could even personalized to be one of the best gaming keyboards and the best keyboard for programmers.
You can swap out the keycaps, replace the switches, and reprogram every key including the knob at the top right. The knob itself is pretty interesting, as it has its own LED screen that displays the time, date, and the OS the keyboard is connected to. You can also change up the RGB lighting through the knob display.
Reprogramming the keys requires the Gamakay software, which you can download from the official website. However, you wouldn't know that since the included manual doesn't mention it at all, which is a bit baffling. The software is quite intricate, offering tons of ways to customize the keys including function, lightning, and performance.
The knob is also customizable through the software itself. Its initial function is to control the volume, but I found that it doesn't work. Also, even though the time is displayed through it, it's not set properly until you do it yourself, which is odd since it would make more sense to automatically sync with the OS time once you connect it.
The Gamakay LK75's PC plate and PCB are 'top mount' and, combined with the built-in PET pad, bottom silicone pad, PCB sandwich silicone pad, and spacebar form, it offers increased stability and reduces both sound and general harshness when typing.
Handling this keyboard can be a bit intimidating at first for those not completely familiar with the intricacies of mechanical keyboards, especially as the Gamakay line of switches doesn't follow normal naming conventions and the abundance of text on the keycaps themselves can be confusing. But at least one aspect is much easier compared to other keyboards: the process of changing the switches.
Included with the keyboard is a combo keycap and switch puller. The keycaps come off pretty smoothly and you can swap them out for any other Gamakays keycaps to change up the aesthetic of the keyboard, though I rather like the orange caps myself. The switches are surprisingly simple to pull out as well and are not only compatible with the three-pin Gamakay Planet switches but with any other three or five-pin switches.
Image 1 of 3
Depending on the type of switch you install, it has a huge effect on the sound and feel, though overall each switch that I tried out still has a softer impact compared to other mechanical keyboards. The Gamakay Planet switches which is the set I tried out are Mercury (the clickiest linear), Venus clickiest tactile), Mars (heaviest and strongest feedback), and Jupiter (the most balanced linear).
They all have the same travel distance of 3.30mm, with the Mercury and Venus switches sharing the same actuation force of 40g. You can feel it in how light and easy they are to type on. My personal favorite is the Venus switches for that reason – providing a nice clickiness and tactile feedback without requiring too much force to activate.
But even the highest ones, Jupiter and Mars, have an actuation force of 50g compared to Gateron Greens with one of 80g. There are plenty of other Gamakay switches to choose from including the Silent switches and, if you're yearning for something a bit more traditional, Gamakay also offers Gateron switches on its site.
Image 1 of 3
There are three methods of connectivity: wired via a USB Type-C port, 2.4 wireless, and Bluetooth. They're activated by use of the FN key plus a number key, outlined in the thin manual included. All three work well, with the wired connection offering the least latency. I also adore that there's a tiny magnetic slot to store the dongle in, preventing it from being misplaced.
However, there was an odd issue when I tried connecting the keyboard to an all-in-one PC using all three methods - as in, it wouldn't connect at all. But regular and gaming PCs seemed to work just fine. It's possible this was a one-off glitch, but it may be something to be wary of.
Gamakay LK75 75%: Price & availability
How much does it cost? $129.99 / £110 / AU$211
When is it available? Available now
Where can you get it? Available in the US, UK, and Australia
The Gamakay LK75 75% keyboard is available in the US, UK, and Australia for $129.99 / £110 / AU$211. Gamakay also ships to most other regions, which is even better for those outside the aforementioned three.
Pricing is pretty standard for high-end mechanical keyboards, meaning that it's very expensive though less so than others. Though at the time of writing, there's a sale that shaves off about $10. Compared to other more notable brands like the Drop ALT, SteelSeries Apex Pro TKL (2023), and the Razer Huntsman V2 TKL, this easily competes with them while being much cheaper.
Gamakay LK75 75%: Specs
Swipe to scroll horizontally
| | |
| --- | --- |
| Layout: | TKL |
| Switch: | GamaKay Silent Switches, GamaKay Planet Switches |
| Programmable keys: | Yes |
| Dimensions: | N/A |
| RGB or backlighting: | RGB |
Should you buy the Gamakay LK75 75%?
Swipe to scroll horizontally
| | | |
| --- | --- | --- |
| Value | Though pricey, it's still a solid value due to all its features and available in various regions | 4.5 / 5 |
| Design | It has an excellent design and can be customized any which way you want | 5 / 5 |
| Performance | Performance is nearly perfect, with great feeling keys and switches, but there are minor gripes | 4.5 / 5 |
| Average rating | Overall this is an excellent mechanical keyboard that ticks off every box a hardcore fan could want | 4.5 / 5 |
Buy it if...
You want a great-quality mechanical keyboard
It's a solid-quality mechanical keyboard that's heavy and well-built, with nice feeling switches and excellent features.

You want a fully customizable keyboard
Every bit of this keyboard is customizable from the keycaps to the switches to the programmable keys themselves.
You want a great typing feel
These are some of the smoothest, nicest feeling switches I've ever typed on with light and airy actuation points.
Don't buy it if...
You need a more budget-minded mechanical keyboard
Though it's cheaper than other similar keyboards, its price point is still a hard pill to swallow.
You want a plug-and-play keyboard that works everywhere
I did have some issues connecting the keyboard to certain devices, and the Gamakay software is a must-have, so this isn't an easy plug-and-play recommendation.

Gamakay LK75 75%: Also consider
Swipe to scroll horizontally
| | Gamakay LK75 75% | SteelSeries Apex Pro TKL (2023) | Razer Huntsman V2 TKL |
| --- | --- | --- | --- |
| Price: | $129.99 / £110 / AU$211 | $189.99 / £189.99 / AU$219.99 | $160 / £160 / AU$260 |
| Layout: | TKL | TKL | TKL |
| Switch: | GamaKay Silent Switches, GamaKay Planet Switches | OmniPoint Adjustable Mechanical Switch | Razer linear optical switches |
| Programmable keys: | Yes | Yes | Yes |
| Dimensions: | N/A | 355.44 x 139.26 x 40.44 mm | 230 x 362 x 34.5 mm |
| RGB or backlighting: | RGB | RGB | RGB |
SteelSeries Apex Pro TKL (2023)
Though it's a little pricier (which is offset by current sales), it offers tons of features that the MSI GK50 Elite TKL keyboard doesn't, making it a solid choice for gamers and enthusiasts.

Read our SteelSeries Apex Pro TKL (2023) review
Razer Huntsman V2 TKL
This mechanical keyboard is now much cheaper (though still a little pricier than the MSI GK50 Elite TKL) and has features that the latter lacks, making it a great choice for gamers and enthusiasts.

Read our Razer Huntsman V2 TKL review
How I tested the Gamakay LK75 75%
I spent about a week testing this keyboard
I tested it both for productivity work and gaming
I used it extensively in a home office environment
I tested the Gamakay LK75 75% keyboard in a home office environment, seeing how well it functioned in both productivity work and gaming. I also carried it around in various bags to test its portability.
The Gamakay LK75 75% is a mechanical keyboard that's meant for extensive use over years. I made sure to quality-test it to see if it held up to those standards, as well as to see how easy it is to pull the keycaps off and how easy it is to reprogram the RGB lighting.
I've tested a wide range of keyboards including mechanical ones, and understand how to properly rate and test them out to ensure that they reach a certain level of quality.
We pride ourselves on our independence and our rigorous review-testing process, offering up long-term attention to the products we review and making sure our reviews are updated and maintained - regardless of when a device was released, if you can still buy it, it's on our radar.
First reviewed October 2023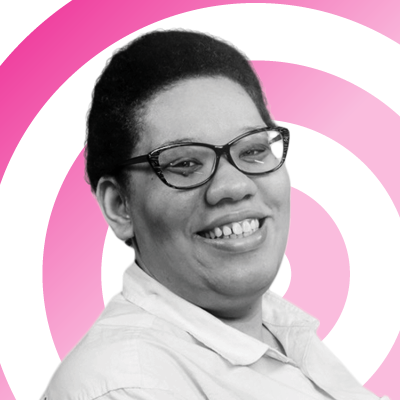 Named by the CTA as a CES 2023 Media Trailblazer, Allisa is a Computing Staff Writer who covers breaking news and rumors in the computing industry, as well as reviews, hands-on previews, featured articles, and the latest deals and trends. In her spare time you can find her chatting it up on her two podcasts, Megaten Marathon and Combo Chain, as well as playing any JRPGs she can get her hands on.