Intel just axed its own flagship Arc GPU, but there's no need to worry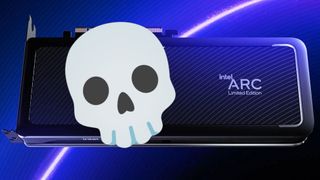 (Image credit: Intel, Google)
Well, that was short-lived. It looks like Intel has already discontinued its own first-party version of its flagship Intel Arc A770 graphics card; but don't worry, this is far from the end of Arc.
The 'Limited Edition' model produced directly by Intel will no longer be manufactured by the tech giant, but the GPU itself will remain available from third-party GPU partners like Acer and ASRock. Ironically, the 'Limited Edition' moniker apparently didn't actually mean limited; it was just Intel's version of Nvidia's first-party 'Founders Edition' cards, and the discontinuation is unrelated.
There was very little warning here; Intel released a Product Change Notification document essentially saying that the original version of the card would no longer be produced, and that was it. The card is already out of stock at Newegg.
It's something of a surprising move, given that the A770 Limited Edition (LE) has been available for less than a year. Sure, it wasn't one of the best graphics cards ever made, but it offered very competitive 1080p performance at a sensible price point – something Nvidia has been struggling with recently, given the pricing of its current cheapest GPU, the RTX 4060 Ti.
Analysis: why did Intel kill its own GPU?
Intel hasn't been forthcoming with details, but at the end of the day it's most likely that the LE variant of the Arc A770 simply wasn't very profitable for Team Blue – especially since it retailed at $349, and the funkily-designed Acer Predator BiFrost version has been selling for just $339 for a while now.
It's worth noting that the LE model of the slightly less powerful Intel Arc A750 (which we still consider to be one of the best cheap graphics cards) is still available for now, but I wouldn't be surprised to see that one get the chop soon too, since it's currently the only other discrete desktop GPU sold by Intel.
If you're an Intel Arc fan (or have simply been watching the Arc saga with interest), don't worry – this isn't actually a bad sign for Intel's discrete graphics arm. The discontinuation of the A770 LE is likely just to enable Intel to reallocate resources toward its next wave of GPUs.
Despite a rocky start, Intel seems to be digging its heels in when it comes to Arc. The next-gen 'Battlemage' Arc GPUs are expected to arrive in 2024, with Intel placing a massive order with TSMC to manufacture chips for the cards. Current rumors point to at least two new GPUs – presumably direct successors to the A770 and A750, most likely called the B770 and B750 (since the first generation was codenamed 'Alchemist' and the following one will be 'Celestial').
While Intel might not have had the meteoric impact in the graphics market it had presumably hoped for, I'm still happy to see Team Blue isn't going down without a fight. Nvidia still maintains near-total dominance of the desktop graphics card market, so any competition is a good thing. You can do it, Intel – you didn't need Raja Koduri anyway!
Sign up for Black Friday email alerts!
Get the hottest deals available in your inbox plus news, reviews, opinion, analysis and more from the TechRadar team.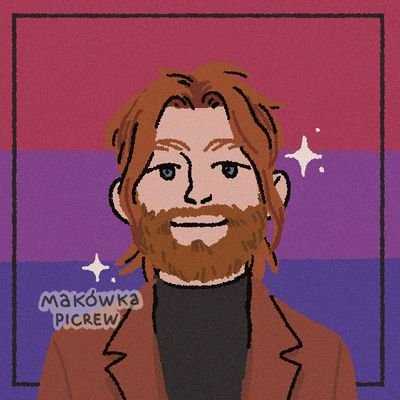 Christian is TechRadar's UK-based Computing Editor. He came to us from Maximum PC magazine, where he fell in love with computer hardware and building PCs. He was a regular fixture amongst our freelance review team before making the jump to TechRadar, and can usually be found drooling over the latest high-end graphics card or gaming laptop before looking at his bank account balance and crying.
Christian is a keen campaigner for LGBTQ+ rights and the owner of a charming rescue dog named Lucy, having adopted her after he beat cancer in 2021. She keeps him fit and healthy through a combination of face-licking and long walks, and only occasionally barks at him to demand treats when he's trying to work from home.