I review hi-fi for a living – these are the 3 Black Friday turntable deals I recommend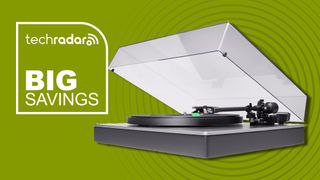 (Image credit: Cambridge Audio)
Yes, there are dozens of turntables on sale for Black Friday. Some, I wouldn't touch.
These are not those decks. These are not those Black Friday deals. I want to draw your attention to four solid deals. Even if these players haven't featured in TechRadar's best turntables buying guide, I've been in this game for quite a while now and (whisper it) I used to be on the review team for TechRadar's sister publication, What Hi-Fi?.
What I'm saying is, this is my career and I know quality, performance and value when I see it. I also love the vinyl music experience; I love sticking on an LP and actually listening to it from beginning to end. There are no ads in a vinyl record, just glorious analogue audio quality with all its trademark warmth and fullness – and yes, those occasional pops as the needle tracks in my various imperfect presses.
But I digress. These are the turntable deals worthy of your time and energy. You may have already read my coverage of the Audio Technica AT-LP5x deal or most recently Cambridge Audio's in-house Alva ST 29% off deal, but here I've added some budget options or a slightly more expensive Pro-Ject deck that comes with a pre-installed Ortofon OM 5E cartridge, built-in amp and Bluetooth receiver.
Which is the best deal? I couldn't possibly say. Oh OK, in the UK the Audio-Technica deck edges it – the one-time cartridge specialist's class is showcased beautifully in the AT-LP5x. But if you're after a first turntable for a loved one who recently expressed a shy interest in vinyl collecting, (you should encourage this) that Lenco is a solid bet.
Obviously, should a deal worthy of sitting at the same table as these turntables land in my lap this weekend and into Cyber Monday, I shall add it here. But I only want you to have the best – so if this list remains short and sweet, so be it.
Follow TechRadar on TikTok for news, reviews, unboxings, and hot Black Friday deals!
My top 3 Black Friday turntable deals, US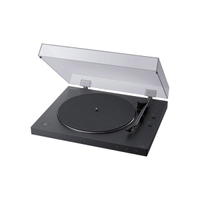 Sony PS-LX310BT: was $249.99 now $198 at Amazon
Released at CES 2019, this was the first deck I ever reviewed that let me send vinyl to my wireless headphones (and you can read that five-star Sony LS-PX310BT review I helped to write, for our sister site, What Hi-Fi? and then come back here). Setup is a breeze, truly, and it's a rock-solid entry-level deck. Owing to its popularity it actually increased in price following its release, so while it was once $148 (in September 2019) this is emphatically the cheapest it's been for a while. Recommended.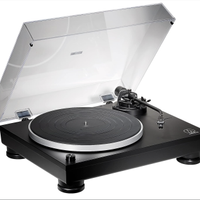 Audio-Technica AT-LP5x: was $$449, now $399 at Amazon
Audio-Technica's splendid direct drive deck was already excellent value at full price, but this healthy discount makes it a compelling option. As we said in our early Audio-Technica AT-LP5x review, the AT-LP5x is a great step up towards premium audio for those entering the world of vinyl fandom. A note on it: it's low in stock currently at Amazon US. Hopefully there's still one with your name on it though, at this price.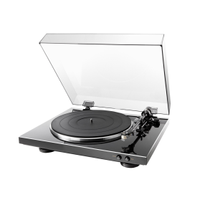 Denon DP-300F: was $429 now $329 at Crutchfield
As we said in our very respectable four-star review of this friendly Denon deck, "If you're just starting a record collection and don't want to deal with complicated turntable setup, the Denon DP-300F is an excellent choice. You'll sacrifice some sound quality for convenient features but you can always upgrade the cartridge later for better sound." And at this $100-off price, the ease of the pre-mounted cartridge and built-in phono preamp represent very good value for money indeed
My top 3 Black Friday turntable deals, UK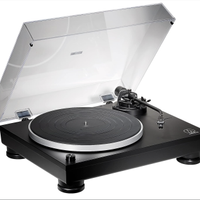 Audio-Technica AT-LP5x: was £379.99, now £307 at Amazon
Audio-Technica's splendid direct drive deck was already good value at full price, but this healthy discount makes it a compelling option. As we said in our early Audio-Technica AT-LP5x review, the AT-LP5x is a great step up towards premium audio for those entering the world of vinyl fandom. It has briefly (ever so briefly) dropped to one penny under £300 before, but if you want an easy-to-use plate spinner that both looks and sounds great and is only £7 off its cheapest ever price, have at this Audio-Technica winner!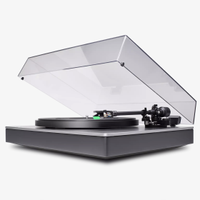 Cambridge Audio Alva ST: was £849 now £599 at Cambridge Audio
At a huge 29% off the RRP (or £250 off), this is a deal and then some from the trusted UK hi-fi manufacturer. It's a belt-drive deck, it comes with a cartridge pre-installed and the built-in Bluetooth aptX HD means your vinyl can be streamed to any compatible Bluetooth kit, including headphones and speakers, at up to 24bit/48kHz Hi-Res quality. Or, you can deactivate it and simply use phono cables – it's your call.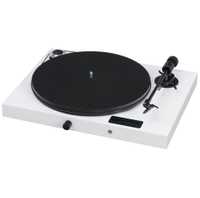 Pro-Ject Juke Box E: was £499 now £399 at Sevenoaks
This classy deck comes pre-fitted with an Ortofon OM 5E cartridge and has both a phono stage and pre/power amplification baked in to boot – plus a Bluetooth receiver.
Essentially, it's an all-in-one system requiring only a pair of speakers to make it sing. If you thought a starter turntable system would be complicated to set up, Pro-Ject's Juke Box E1 proves otherwise. The deck comes pre-adjusted out of the box (tracking force and anti-skating is already calibrated for the pre-mounted Ortofon OM 5E cartridge) and you can select between red, white or black finishes.
More of today's best Black Friday deals US
More UK Black Friday deals
Try our new AI-powered Black Friday deals finder
Struggling to find the perfect deal for you? Our new and improved personalized AI-powered deals search bot can help!
The Deal Finder will search through this page for whatever keyword you enter, then search across the rest of TechRadar for other deals, finally serving up results from our sister sites including Tom's Guide, Tom's Hardware, PC Gamer, Marie Claire, Homes & Gardens, GamesRadar, T3, What Hi-FI? and many more!
Give it a whirl here:
Sign up for Black Friday email alerts!
Get the hottest deals available in your inbox plus news, reviews, opinion, analysis and more from the TechRadar team.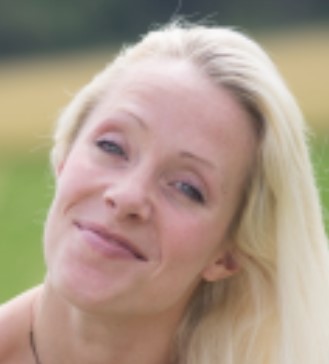 Senior Audio Staff Writer
Becky is a senior staff writer at TechRadar (which she has been assured refers to expertise rather than age) focusing on all things audio. Before joining the team, she spent three years at What Hi-Fi? testing and reviewing everything from wallet-friendly wireless earbuds to huge high-end sound systems. Prior to gaining her MA in Journalism in 2018, Becky freelanced as an arts critic alongside a 22-year career as a professional dancer and aerialist – any love of dance starts with a love of music. Becky has previously contributed to Stuff, FourFourTwo and The Stage. When not writing, she can still be found throwing shapes in a dance studio, these days with varying degrees of success.