Ultimate Ears' all-new Epicboom Bluetooth speaker is big – as is the price
Big size, big sound… big price-tag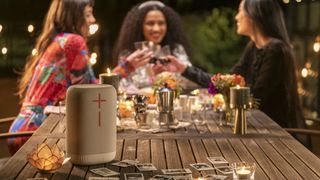 (Image credit: Ultimate Ears / Logitech)
It is a huge day for Ultimate Ears fans and our best Bluetooth speakers buying guide. Both have been crying out for a new UE belter since the excellent 2019 Wonderboom 2 burst onto the scene and stole our hearts – and now, a mere four years later, it looks like we may have it. Behold! The Ultimate Ears Epicboom.
OK, so there was the brutalist February 2020 Hyperboom in the interim, plus the novel heat-to fit 2022 UE Drops earbuds – which I loved. Then, there was a minor refresh of the aforementioned cutesy mug-sized Wonderboom lineup that UE and Logitech saw fit to call the Wonderboom 3, which I wasn't impressed with (who still charges via microUSB these days?) but this? This is an intriguing all-new musical beast for sure.
Brace yourselves though, because the UE Epicboom comes with an epic and booming price-tag to match its moniker.
---
Ultimate Ears' progeny looks worth the wait – I just wish I'd known I needed to save up
Let's get this out of the way: Ultimate Ears's Epicboom is available for purchase in the United States, Europe, and Asia Pacific direct at www.ultimateears.com as of today (September 6) priced at $349 / £340, which is around AU$550 based on that US pricing. On September 22, Epicboom will also be available at third-party retailers in these aforementioned regions. Not cheap, eh?
For clarity, the sonically gifted Wonderboom 3 will set you back a trifling $99.99 / £89.99 / AU$149. Ultimate Ears is clearly ready to do battle with the big boys – the March 2023-issue Sonos Era 100 is a lot cheaper at $249 / £249 / AU$399, and as we pointed out in our Sonos Era 100 review, that is a lot dearer than the Sonos One it replaces (which costs $219 / £199 / AU$319).
But the Sonos speaker also plays nice with your home Wi-Fi and your Sonos multi-room setup, and features 3.5mm and ethernet connections – there's a reason it's sitting pretty at the top of our best wireless speakers roundup. What does the more expensive Ultimate Ears proposition offer? Well, Bluetooth connectivity, with a 55m (180ft) range.
That said, through the BOOM app (updated as of today), you can choose between different EQ presets including Signature, Bass Boost, Game/Cinema, Podcast/Vocal, and the all-new Deep Relaxation mode. You can also customize the mids, highs, and lows of the sound based on your personal preferences by dragging five different dots on the EQ tab to create your own – if, for instance, your online yoga class instructor speaks a little quietly for your liking.
Also, the fan-favorite feature within the BOOM app, PartyUp, lets you pair multiple compatible Ultimate Ears speakers (read: Epicboom, Boom, Boom 2, Boom 3, Megaboom, Megaboom 3, and Hyperboom speakers) to kick your parties up a notch – or if you're pairing two Epicbooms, you can create a stereo pair.
The Epicboom is made from 100% post-consumer recycled polyester fabric, a minimum of 59% post-consumer recycled plastic and its all-new oval design promises 360° bassy portable sound that's unexpectedly big for its size – it'll even go just above 94dB apparently (think lawnmower loud).
There's a new, longer retractable fabric strap on the back for portability, the speaker weighs less than 2kg (despite being roughly the size of a shoe box, or around the same size as the Bose Home Speaker 500), and the popular Outdoor Boost button, first seen on the underside of the Wonderboom 2, is carried over – although for the first time, you can now deploy it via the app too. In fact, there are four buttons across the top plate for power, Bluetooth pairing, Outdoor Boost, and a 'magic' multi-function button for playback, in addition to the traditional plus and minus buttons running along the spine.
The firm says the speaker's oval design creates an impressive internal acoustic volume, and its dual 1.5in. drivers are coupled with a 4.6in. woofer for bass clarity and immersive sound. With an IP67 rating, Epicboom is also waterproof (it even floats) and dustproof. And when you want to move the party away from the pool and indoors for drinks or dinner, Epicboom's internal microphone should dynamically adjust EQ and balance the sound accordingly.
Epicboom is available in two colorways: Cotton White with Lipstick Red accents and Charcoal Black with Lime details. The speaker offers up to 17 hours of playtime and has a one-touch NFC feature (available for NFC-compatible smartphones with Android 8.0 or later). If you're using a 15W charger, UE says it'll charge fully in two hours.
And yes, there's finally a USB-C port for charging too. Will it be enough in this premium sector? Time will tell. Check back with us very soon for a full review.
You might also like
Sign up to receive daily breaking news, reviews, opinion, analysis, deals and more from the world of tech.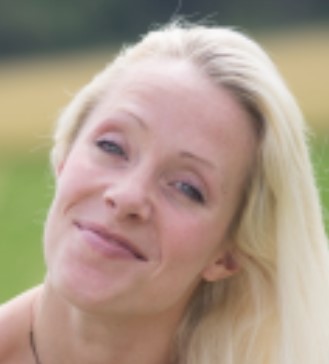 Senior Audio Staff Writer
Becky is a senior staff writer at TechRadar (which she has been assured refers to expertise rather than age) focusing on all things audio. Before joining the team, she spent three years at What Hi-Fi? testing and reviewing everything from wallet-friendly wireless earbuds to huge high-end sound systems. Prior to gaining her MA in Journalism in 2018, Becky freelanced as an arts critic alongside a 22-year career as a professional dancer and aerialist – any love of dance starts with a love of music. Becky has previously contributed to Stuff, FourFourTwo and The Stage. When not writing, she can still be found throwing shapes in a dance studio, these days with varying degrees of success.