Need heritage-style speakers that go with anything – no amp needed? Sonus Faber gets it
Duetto: high-tech wolves in (beautiful) classic sheep's clothing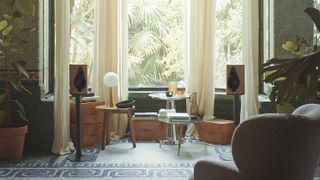 (Image credit: Sonus Faber)
I'll tell you what I do not want in a set of active, wireless, high-tech speakers. I do not want big, ugly, black, futuristic-style plastic lumps with fixed metal dust-trap grilles cluttering up my small London flat.
What do I want? Why, nothing much. I simply want what you see above – stunning, real-wood enclosures with teardrop shaped removable grilles. I want hi-fi grade silk-dome and paper-pulp drivers and all of the connections around the back (including HDMI and optical for my TV plus a switchable line-level input for my turntable) in something that looks for all the world like a set of heritage, passive, beautiful bookshelf speakers.
And Sonus Faber hears me! The company that makes the excellent one-box Sonus Faber Omnia system as well as an outrageous 21-speaker setup in a Maserati Grecale (oh, and a 12-speaker premium in-car system that knows when you've got the roof down) is back with a set of speakers that does everything I could possibly want and looks demure, compact and classic in my humble abode.
The Vicenza-based audio leviathan calls Duetto "a multi-faceted HiFi system" and the Italian firm is not joking. Although Duetto was designed first and foremost as a passive speaker system (see the lute-shaped wood cabinet; the elegant and custom-designed heatsink to guarantee cabinet stiffness and musicality while avoiding internal resonance), housed within those heatsinks in each speaker are two amplifiers – a 100W class AB amplifier that takes care of the 0.7in silk domed tweeter and a 205W class D amplifier to drive the 5.25in paper pulp mid/bass driver.
So, they're active speakers – each driver gets its own dedicated amp and you don't need to buy a separate integrated amp or pre-/power-amp combination? Correct, but we're not done. Not by a long shot.
The top of the cabinet features the leather-finished 'Senso interface', which allows users to control the speaker functions such as volume, input selection, and connections. And on those connections, there is much to cover.
Duetto is WiFi Certified and features the full complement of digital connections to popular audio streaming solutions, including AirPlay, Chromecast, Tidal, Spotify, Roon ready and Bluetooth.
TV users can hook them up via the HDMI and optical digital input; vinyl lovers can utilise the built-in moving magnet turntable input, which is also switchable for line-level sources.
Set up is via the new Sonus faber app and UWB (Ultra Wide Band) technology promises to nix latency and interference in the connection between the two speakers.
---
Opinion: if you want the best of both worlds, Sonus Faber is unmatched
What this proposition is, friends, is a high-end stereo system that blends 40 years of stunning passive speaker design with the latest modern wireless streaming tech, then finishes it off with onboard active amplification (note the difference; not 'powered', since that would mean one amp squirrelled away in a master speaker to rule them all. They're active, ie. each driver gets its own dedicated amplification).
And yes, you'll have to pay for all of it. Sonus Faber's Duetto speakers are beautifully finished in either Walnut or Graphite wood veneer finishes and the pair will be available through authorized Sonus faber dealers starting November 2023, for £3,490 (which is around $4,259 or AU$6,685 where sold and before shipping or duties).
And those Duetto stands don't come with. They are sold separately for £649 per pair – which is around $795 or AU$1,245 before associated duties and of course shipping.
Some of the best stereo speakers we've tested do not require a separate amp to power them (see the Q Acoustics M20 HD and Ruark MR1 MkII for starters) and while Sonus Faber's beautiful Lumina I feature in our roundup, those are a passive proposition and one devoid of wireless streaming or Bluetooth capabilities.
Here, you get the beauty of a classic, heritage set of bijou Italian speakers but with wireless wizardry and power hidden away under the hood. It is rare and to me, it is beautiful. Not since the launch of the Cabasse Rialto last year have a I been so excited about a set of compact, high-end active speakers. And that's saying something.
You might also like
Get daily insight, inspiration and deals in your inbox
Get the hottest deals available in your inbox plus news, reviews, opinion, analysis and more from the TechRadar team.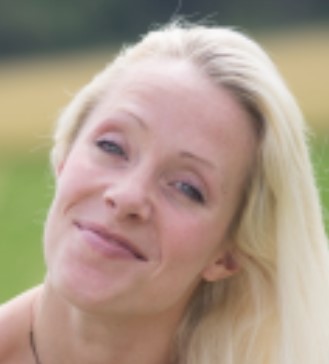 Senior Audio Staff Writer
Becky is a senior staff writer at TechRadar (which she has been assured refers to expertise rather than age) focusing on all things audio. Before joining the team, she spent three years at What Hi-Fi? testing and reviewing everything from wallet-friendly wireless earbuds to huge high-end sound systems. Prior to gaining her MA in Journalism in 2018, Becky freelanced as an arts critic alongside a 22-year career as a professional dancer and aerialist – any love of dance starts with a love of music. Becky has previously contributed to Stuff, FourFourTwo and The Stage. When not writing, she can still be found throwing shapes in a dance studio, these days with varying degrees of success.