The Logitech Zone Wireless 2 is the manufacturer's attempt at creating an AI headset, and it mostly succeeds. The audio quality is quite excellent, it's comfortable and lightweight, and the AI tech complements it all well. But it can be inconsistent at times, and the battery is a problem as well.
Pros
+

Detailed audio quality

+

Great soundscape

+

Robust app

+

AI features are great when they work

+

Very lightweight and comfortable
Cons
-

AI features can be a bit spotty

-

Construction not very sturdy feeling

-

Battery life isn't amazing
Why you can trust TechRadar We spend hours testing every product or service we review, so you can be sure you're buying the best. Find out more about how we test.
Logitech Zone Wireless 2: Two-minute review
A luxury headset that makes use of AI features seems like an obvious concept now, but it still surprised me seeing Logitech Zone Wireless 2 take full advantage of modern advancements to implement AI in a mostly successful way. According to Logitech, the AI tech was built from the ground up into the hardware, which is apparent from how every aspect of this headset revolves around it.
It's not to its detriment either and only feels a little gimmicky. ANC is run by AI, and you're able to adjust between several different levels or turn it off completely. Plus, there's a feature called Personal EQ that can even adjust how it adapts to your hearing through a brief set of questions through the app.
Other than traditional noise-cancelling, there are other interesting variations. For instance, when making phone calls, you can not only cancel out background noise on your end but the AI can recognize the other caller's voice and filter it from their background noise as well.
There's also a slew of other AI quality-of-life tools and features, like connecting to up to two devices via Bluetooth and switching between them on the fly. And if you're using the wireless dongle instead, there's a feature called Smart Enumeration where if a device is not in use audio will not come out from it.
If you remove the headset while listening to audio, it automatically pauses. Meanwhile, putting them back on resumes and tilting either speaker can also mute any audio. An option lets you automatically answer a phone call by putting on the headset if you're connected to a smartphone.
There are health and safety options too, like anti-startle protection that limits sudden high-pitched noises as well as noise exposure control that measures daily noise levels in a call and ensures it doesn't exceed a certain amount.
So how do all these AI tools measure up? Pretty well but not perfect.
At the very least, this headset could easily land as one of the best wireless headphones or best Bluetooth headsets for a business but not take the top spot. The auto-pause feature is good except when it doesn't pause because it doesn't recognize the action of pulling off the headset or when stays paused even when I put it back on. The tilt mute feature is very spotty, and I found that it either doesn't register me tilting it deliberately, or it's overly sensitive and mutes at a slight nudge.
The noise-cancelling is probably the only feature that works just as promised, with every ANC setting reducing outside and background sounds to a near-perfect degree. It still shocks me how instantaneous the effect is.
The Logitech Zone Wireless 2 has a lovely audio quality, with a great soundscape that's able to handle a wide range of highs and lows. Even the bass is robust and loses very little quality at max volume, and I could suitably feel it in my teeth, which is a great sign to me. While it's one of the best headsets for conference calls, it's also flawlessly handles music and audio from video games, movies, music from streaming services, and more.
I love that for a headset with an adjustable microphone, the 90-degree swivel on the earphones makes it completely ambidextrous. Unfortunately, the build quality is a little disappointing for such an expensive product. It's admirable that the headset is made of 22% recycled plastic and low-carbon aluminum, but the seams of the headband cover split a little from the headband when I pull on it.
Of course, not many people will be stretching the headband to that extent but when I compare it to the Razer Barracuda Pro, which has a similar price point even if it doesn't exactly make it to our best PC gaming headsets list, it doesn't measure up in build quality. To offset this, Logitech does make it so that buyers can completely repair and replace parts on their own, which is something that should be a standard for any of these devices.
One advantage it does has over some of the other best VoIP headsets out there is just how light and comfortable it feels. The ear cushions and headband cover are clearly made of memory foam and, coupled with the light weight, make it feel like I'm wearing a cloud.
Another issue is the battery, which lasts up to 40 hours listening with ANC off, up to 22 hours listening with ANC on, and a talk time of 15 hours with ANC on and up to 18 hours with ANC off. Not amazing. At best, you're required to charge it every two days of regular use, which can get a bit cumbersome. It gets even worse, as I noticed that when the power dips below 40% the volume and audio quality dip as if there's some background battery-saver mode that's activating.
Compared to the Razer Barracuda Pro's 40-hour battery life that lets you drain every last drop of power while maintaining perfect audio quality, Logitech's own offering pales in comparison.
Logitech Zone Wireless 2: Price & availability
How much does it cost? $299.99 / £299.99 / AU$499.95
When is it available? October 2023
Where can you get it? Available in the US, UK, and Australia
The Logitech Zone Wireless 2 will be available in the US, UK, and Australia in October 2023 for an MSRP of $299.99 / £299.99 / AU$499.95.
The price point is quite steep, putting it firmly in the luxury headset market. That on its own isn't bad, as there's plenty of tech and development that's gone into it. But considering that the build quality isn't as high as similar headsets like the Razer Barracuda Pro and Logitech's own Pro X 2 Lightspeed, the MSRP sticks out like a sore thumb.
Logitech Zone Wireless 2: Specs
Swipe to scroll horizontally
| | |
| --- | --- |
| Interface: | Bluetooth 5.2, USB-C receiver, USB-A adapter |
| Platforms: | Windows PC, Mac, consoles, devices with USB Type-C or Type-A |
| Mic: | Uni-directional |
| Surround sound: | 40mm speaker driver |
| Weight: | 230g (8/11oz) |
Should you buy the Logitech Zone Wireless 2?
Swipe to scroll horizontally
| | | |
| --- | --- | --- |
| Value | It's pretty pricey, though it offers plenty of tech that offsets the cost | 4 / 5 |
| Design | It's light, comfortable and overall constructed nicely though there are some things lacking | 4 / 5 |
| Performance | Great audio and the AI features work well most of the time, though it can be spotty | 4 / 5 |
| Avarage rating | This headset is a great first investment in AI tech, with some solid features paired with great performance | 4 / 5 |
Buy it if...
You want a headset with AI features
The AI features are quite good, elevating the noise canceling to greater heights and adding cool abilities like smart pausing.
You want a light and comfortable headset
One of the best features of this headset is that, unlike many other bulky headphones, this one is super light and the memory fits your ears like a cloud.
You want a more sustainable build
This headset is made with 22% recycled plastic and low-carbon aluminum, which means a lower environmental impact.
Don't buy it if...
You need a long-lasting battery
Battery life isn't bad but you'll find it draining faster than you realize, needing a charge every couple days of regular use.
You're on a tight budget
This is an extremely pricey headset, so if you're on a budget there are plenty of cheaper alternatives.
Logitech Zone Wireless 2: Also consider
Swipe to scroll horizontally
| | Logitech Zone Wireless 2 | Razer Barracuda Pro | Logitech Pro X 2 Lightspeed |
| --- | --- | --- | --- |
| Price: | $299.99 (around £245 / AU$469) | $249 / £249 / AU$439 | $249 / €269 (about AU$375) |
| Interface: | Bluetooth 5.2, USB-C receiver, USB-A adapter | SmartSwitch Dual Wireless (2.4GHz and BT) | 2.4GHz LIGHTSPEED wireless, Bluetooth, and 3.5mm wired |
| Platforms: | Windows PC, Mac, consoles, devices with USB Type-C or Type-A | PC, Mac, PlayStation, Switch, Android | PC, Mac, Playstation or Xbox, Switch, Mobile |
| Mic: | Uni-directional | Built-in microphone | Detachable 6mm cardioid mic |
| Surround sound: | 40mm speaker driver | THX Achromatic Audio Amplifier, THX Spatial Audio | DTS Headphone: X 2.0 |
| Weight: | 230g (8/11oz) | 340g | 345g (12.16 oz) |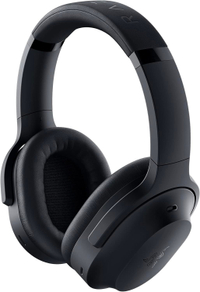 Razer Barracuda Pro
This high-quality all-in-one headset is built to cover gaming, calls, and casual music listening. It also has solid ANC features and is super comfortable to boot, though the Bluetooth connectivity can be a little spotty at times.

Read our full Razer Barracuda Pro review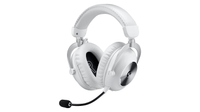 Logitech Pro X 2 Lightspeed
Fitted with graphene drivers, the Logitech Pro X 2 Lightspeed delivers incredibly detailed audio with an amazing soundscape.
Read our full Logitech Pro X 2 Lightspeed review
How I tested the Logitech Zone Wireless 2
I spent about a week testing this keyboard
I tested it for productivity work, gaming, phone calls, and music
I used it extensively in a home office environment and outdoors
I tested the Logitech Zone Wireless 2 in a home office environment, as well as in high-volume areas, like public transit and parks, to see how well the noise-canceling worked. I also tested out the various AI and ANC features to check for effectiveness and reliability.
The Logitech Zone Wireless 2 is a Bluetooth-compatible headset that's meant for extensive use over a period of years. I made sure to quality-test it to see if it held up to those standards while maintaining maximum comfort levels.
I've tested headsets including gaming ones, and understand how to properly rate and test them out to ensure that they reach a certain level of quality.
We pride ourselves on our independence and our rigorous review-testing process, offering up long-term attention to the products we review and making sure our reviews are updated and maintained - regardless of when a device was released, if you can still buy it, it's on our radar.
First reviewed October 2023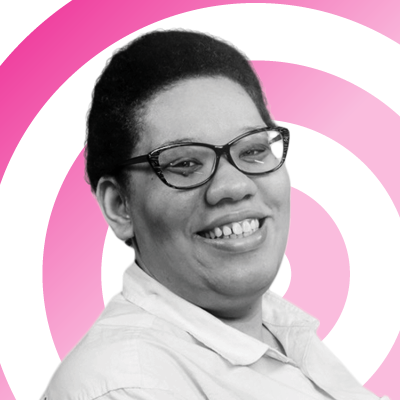 Named by the CTA as a CES 2023 Media Trailblazer, Allisa is a Computing Staff Writer who covers breaking news and rumors in the computing industry, as well as reviews, hands-on previews, featured articles, and the latest deals and trends. In her spare time you can find her chatting it up on her two podcasts, Megaten Marathon and Combo Chain, as well as playing any JRPGs she can get her hands on.