Now that summer is finally here, Spotify has created a new personalised playlist for its users called 'Your Summer Rewind', which contains all of their favourite tracks from previous summers. While some people may enjoy the fact that the company has made them a new playlist, this is also a reminder that online services can easily store and remember a great deal about you.
If you would like to access your favourite websites and online services without having your data collected, then using a VPN to connect to the internet can help you protect your privacy and remain anonymous online.
Most VPN service providers offer services globally and thus charge in US Dollars rather than in local currencies, so we've listed pricing in Dollars for the sake of simplicity. Bear in mind that when you click through to the actual deals, you may find the prices automatically displayed in pounds, or whatever your native currency may be.
Here are some of the best deals we found for protecting user data: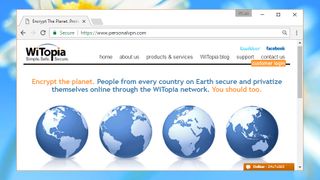 WiTopia offers impressive performance and support for a wide variety of security protocols. This VPN comes with unlimited bandwidth along with a well-designed Windows client. The Windows software is user-friendly for those just getting started with a VPN, but there are also a number of advanced options for those who want to tweak and adjust the various settings to their liking. WiTopia can even be set up to automatically turn on the VPN when you connect to the internet via an insecure Wi-Fi network.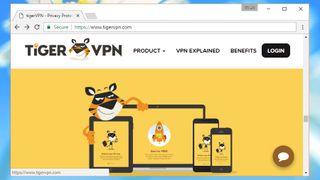 This competitively priced VPN is a great choice for novice users and it has over 300 servers across 63 locations, with support for two to five devices depending on the plan you choose. TigerVPN provides native clients for both desktop and mobile with support for iOS, Android, Windows and Mac. All of the company's software is easy to set up and get started with, although advanced users may find a slight downside in that the Windows client does not allow users to tweak many settings. However, all is not lost, because if you're an expert user, you can also use the OpenVPN client for a greater level of customisability.
PureVPN offers excellent browsing and download speeds as well as support for up to five devices. The company's PC client provides users with a host of connection options and tools that allow you to fine-tune the VPN. PureVPN also has a clear no-logging policy and it only records when you connect to a server and the total amount of bandwidth you use. The company does not keep records on your browsing and download data so your privacy remains protected. This VPN also offers a 5% discount for customers who pay by credit card.