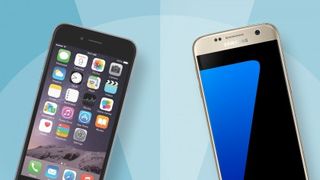 How to switch from iOS to Android
Had enough of Apple? Moving away from an iPhone to Android is a big change, but can save you money and is probably easier than you think.
However, you don't want to switch on your Android only to realise none of the info that keeps your phone social life afloat is available on your new handset.
We'll deal with getting all your contacts onto your new phone, what your app situation is and how to get your music from your old phone to your new one, so you can make the transition between iOS and Android as smooth as possible.
A new update to Google Drive has made it even easier to switch from iOS to Android, and we'll show you how.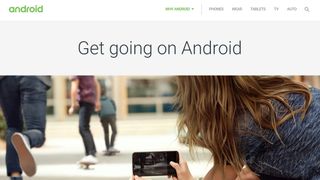 Use Google Drive
A new update to the Google Drive app on iOS makes it even easier to transfer your contacts, calendar and camera roll photos from your iOS device to an Android machine.
Open up 'Settings' in the Google Drive app and look for the 'backup' section. From there you'll be able to set Google Drive to automatically back up your files and information. When you get a new Android device you can sign in using your Google Drive credentials, and your contacts, calendars and photos will all be added to Android.
The first backup may take a while, so make sure your iPhone or iPad is plugged in to a power supply, and that you're on a dependable Wi-Fi connection. The app needs to remain open and on screen as well during the process.
The update is relatively new, so if you can't see the backup option in the app, don't worry - keep an eye on the App Store for any updates to the Google Drive app. Until then, follow the rest of this guide to show you how to transfer your data from iOS to Android.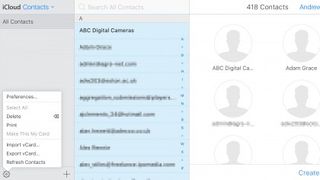 How to move your contacts
Back in the 90s, when you bought a new phone you had to get out a pen and paper, scribble down all the numbers of your friends and input them into your new mobile manually. It was a rubbish, rubbish rite of passage.
That's gone, but the services that Apple and Google use to auto-transfer your contacts are separate. Apple uses iCloud, Google links contact info to your Google account. So all we have to do is to export all your iCloud info to your Google HQ.
To do this, go to the Mail area in Settings on your iPhone, then open up the iCloud option in Accounts. From there switch on the option to merge your info with iCloud.
Next we need to switch to a laptop or desktop and go to the iCloud website and export all your info. Go toicloud.com then select the Contacts icon. Click the little cog at the bottom-left of the screen, tap Select All, then Export vCard. This will download all your contact info as a VCF file.
Now head over to your Gmail account in the browser, click on the Mail drop-down at the left of the screen and select Contacts. On the next screen, click the More drop-down and select Import.
This will let you plug in the VCF file we just made at icloud.com, which feeds all your Apple contacts in. Don't have a Google account yet? You'll need one of those. Your contacts will now appear on your new phone when you log in to your Google account.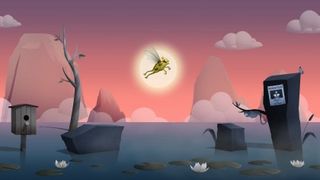 Android apps vs iOS apps
The real pain of switching operating systems is that your apps don't move with you. Any paid apps need to be re-bought, and you'll have to manually download the lot.
The system on Android works much as it does on iOS. Google Play (the equivalent of the App Store) is an app on your phone, so you just search through that for any apps you want, linking your card to your Google account for any paid apps or IAPs.
You should find most of your favorites are available cross-platform. Some games and niche creative apps aren't available on Android, but this isn't Windows 10 Mobile: Android has a cracking apps store.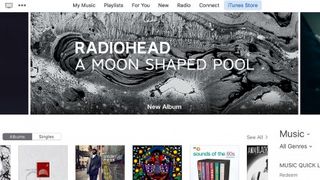 Syncing music
Android phones approach music and videos in a totally different way to iPhones, as where Apple makes you sync files through iTunes, Google lets you simply drag and drop files onto your phone as if it was a memory stick.
If you use a Windows computer, you can just plug the phone in, but if you use a MacBook, you'll have to download an app called Android File Transfer in order to access the phone's file system, as OS X won't let you do so on its own.
Now all you have to do is to find all your tunes on the laptop/Mac/PC. iTunes likes to stick its oar in here, 'consolidating' your music collection rather than leaving it where you put it.
By default, your music library folder is My Music > iTunes on Windows and Home > Music > iTunes on OS X. However, you can find where the software has stashed your collection in iTunes by going to the Preferences menu, then heading to the Advanced tab.
You'll find your library location in there and can now just drag and drop (or copy and paste) your songs to your handset.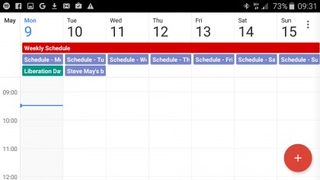 Transitioning calendars
Who doesn't use their phone to organise their life on some level? Apple and Google offer their own calendar services, so if you currently use iCloud for that rather than Google, you'll need to switch.
The easiest way to do this is with an app. SmoothSync for Android costs £2.19/US$2.86 at the time of writing, but will move over all your data without any effort on your part.
Doing so yourself isn't much harder, though.
Go to your iPhone's settings menu and head into Mail, Contacts, Calendars and if there's a Google account sync'd to your phone you should see it in the accounts section here. Select it and you'll see a Calendar entry with a toggle by it. Flick this on and your calendar will be sync'd both ways.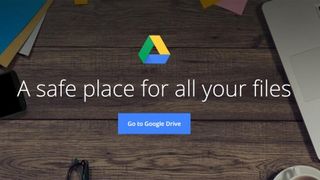 Moving your photos over
The old fashioned way of getting photos from iPhones to Androids is to import them to your computer, then drag and drop them over to your new phone. This is a silly idea, because it'll eat up all your storage, and is a waste of time too.
Instead, download the Google Photos app on your iPhone. Run this and you'll be prompted to hook it up with a Google account, so make sure you use the one you're going to login with on your new Android phone.
After this part of the setup, you're asked if you want to back up your photos to the cloud. Google offers unlimited storage for photos of slightly cut-down quality, or you can upload them at original resolution and eat into your Google Drive storage.
You get 15GB as standard, or 100GB for £1.37/US$1.99 (around AU$2.75) a month and even higher capacities are available for the pathological phone camera snappers out there.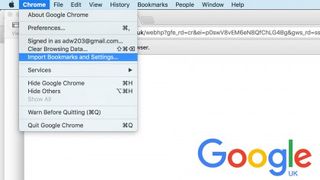 Transferring browser bookmarks
If you already use Chrome on your iPhone instead of Safari, and have the app sync'd up with a Google account, your browsing info will automatically zap over to the Chrome app on Android.
However, if you use Safari, you'll need to transfer over bookmarks manually. Spoiler: it may not be worth the effort.
In Safari on your computer, click File, then Export Bookmarks. This lays your bookmarks out as an HTML file and this can then be imported into Chrome, once again on your PC/Mac. In Chrome's settings select Bookmarks, where you'll find an option to import bookmarks, then just plug in the HTML file made earlier.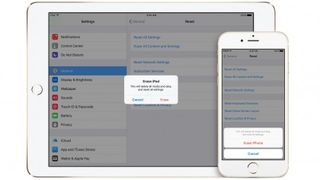 How to cleanse your iPhone
Now that your Android phone has been loaded up with all your iPhone's memories, it's time to prep your iPhone for eBay, or whichever lucky relative will receive the thing.
To factory reset your iPhone, go to Settings and tap General. Scroll all the way down to find the Reset menu, in which you'll find Erase All Content and Settings, which is the option we need. Just make sure all your goodies are backed up or transferred before doing this.