How to factory reset an iPhone
How to reset an iPhone if you're planning on selling or giving it away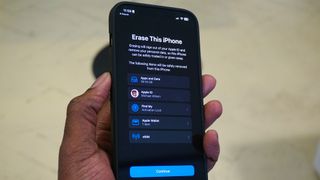 (Image credit: Future | Michael Allison)
Factory resetting your iPhone means bringing it back to its original state, as if it's just come straight from the factory. It's a quick and easy way to fix your iPhone if it's glitching out (which is something that happens to even the best iPhones) and otherwise unusable.
Factory resetting your iPhone will also disable Apple's built-in device protection features. In other words, it's a necessary step you'll need to take if selling, trading, or otherwise giving away your iPhone; clearing your apps, photos, messages and any other data (so make sure that's all backed up beforehand).
Quick steps to factory reset your iPhone
Open the Settings app and navigate to General > Transfer or Reset
Select erase all content and settings
Enter your pin code and Apple ID password when prompted
Tools and requirements
Step-by-step guide
Resetting your iPhone should be pretty straightforward; as we've demonstrated above. Apple offers options for doing things just short of resetting your phone. You can delete eSIMS, wipe out network settings to fix glitchy WiFi connectivity, reset your home screen, and so on. If the goal is, "I no longer want this iPhone", than a full factory reset is the best cause of action.
We used an iPhone 12 Pro Max running iOS 16.4 for this guide, but we do not foresee Apple changing these steps in any meaningful way in the near future.
1. Go to the reset sub-menu
Open the Settings app and navigate to General > Transfer or Reset iPhone. You will be faced with two options: reset or erase all content and settings.
Reset lets you choose between piecemeal resetting specific parts of your iPhone back to a factory state; including all settings, deleting eSIMs, and offering you the ability to reset your the home screen layout.
You can ignore all those for the purpose of this how-to, however. Instead, head to erase all content and settings.
2. Remove device protection features
You will then receive a prompt asking you if you want to erase this iPhone. Select continue and enter your password when prompted. On the next screen, tap erase iPhone.
Next, you'll need to log in with your Apple ID again. This is required in order to disable your Find My and device protection features (check out our separate how to use Find My explainer, if you want to know more about this powerful iPhone feature).
3. Complete the reset
Your iPhone will now fully reset back to factory settings, wiping all of your locally-stored data.
Why would you want to reset your iPhone?
There are valid reasons to want to reset your iPhone. For example, imagine the next iPhone just came out (at the time of writing, that's the iPhone 15), and while you're wasteful with your money, you're conscientious enough to want to give your existing iPhone to a family member, perhaps sell your phone for some extra cash or just give it to charity. You can't simply hand your phone over to your little brother; it wouldn't do if they got to plagiarise your tasteful wallpaper and icon layout collection for free – and think about all that important data you've left saved on your phone.
It's also important to properly reset your phone because this will remove Apple's device protections. These protections are what prevent thieves from picking up your phone and walking away with it, without taking extreme and expensive measures to bypass such protections, since they won't be able to carry out a proper reset.
By the same token, if you don't reset your iPhone properly, this will stop whoever receives it from being able to activate it and use their account for key core features. Giving it to a friend or family member? Easily fixable. Trading it in for an upgrade or otherwise selling it? That's not an ideal situation and will almost certainly introduce delays in the process.
Get daily insight, inspiration and deals in your inbox
Get the hottest deals available in your inbox plus news, reviews, opinion, analysis and more from the TechRadar team.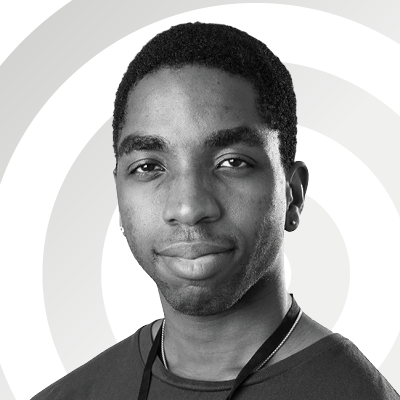 A UK-based tech journalist for TechRadar, helping keep track and make sense of the fast-paced world of tech with a primary focus on mobile phones, tablets, and wearables.
When not writing on TechRadar, I can often be found reading fiction, writing for fun, or working out.