Sonos Roam vs JBL Flip 6: which Bluetooth speaker is best?
We put two of the best portable, waterproof speakers head-to-head
Connectivity: Bluetooth 5.0, USB-C charging cable
Weight: 430g
Battery life: Up to 10 hours
The Sonos Roam delivers powerful sound, rugged design, and excellent connectivity features. A bass-heavy audio performance makes it ideal for use outdoors, while a clever Automatic Switching feature means it's easily used indoors in your Sonos system, too – though audiophiles may dislike the overwhelming low frequencies.
For
Powerful audio performance
Easily portable design
Excellent connectivity
Google Assistant and Alexa support
Against
Fairly pricey
Bass can be overwhelming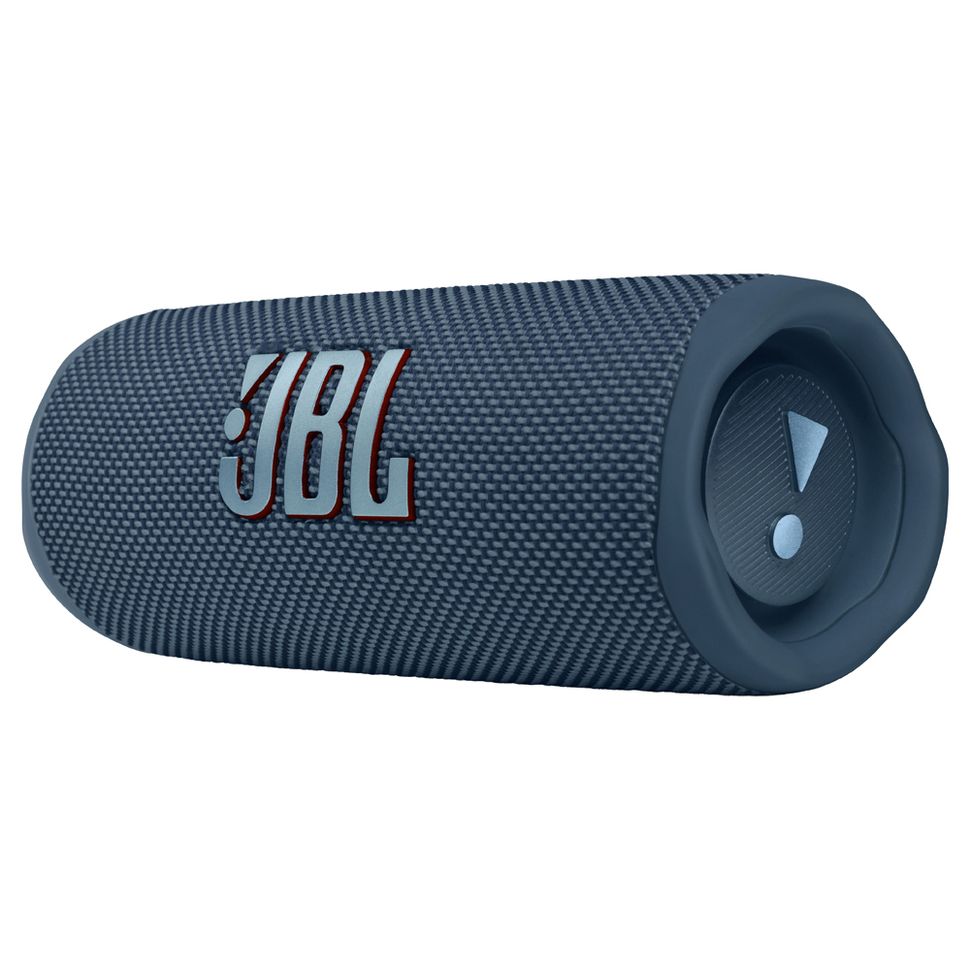 Connectivity: Bluetooth 5.1, USB-C
Weight: 550g
Battery life: Up to 12 hours
The JBL Flip 6 is a simple Bluetooth speaker that'll make your music sound great wherever you go. Its rugged and robust design makes it easily portable, while dual bass radiators mean the low frequencies sound powerful without becoming bloated. There's no Wi-Fi, but that's just fine when the Flip 6 ticks all our other boxes.
For
Well-balanced, bassy sound
Simple to use
Rugged design
Against
No charging port for your phone
No voice assistant
Can only be stereo paired with other Flip 6 speakers
If we had to choose one device we think everyone should have for spring and summer, it's one of the best Bluetooth speakers. These super portable gadgets allow you to listen to music at parties, picnics and any other time when you're outdoors. Choose one that's waterproof, and you can also take your favorite tunes with you to the beach or the pool. But which is the best portable speaker for you?
We've collected together our top picks in our best waterproof speakers guide, but we'll save you some time and tell you that two of our favorite Bluetooth speakers right now that offer excellent sound, portability and a robust design are the JBL Flip 6 and Sonos Roam.
In this guide we'll put these two excellent waterproof speakers head-to-head, comparing price, design, features and sound quality so you can choose the best speaker for you this summer that'll be your new BFF at parties, on holidays or just outside as you soak up the sunshine. Read on to find out how these best Bluetooth speakers compare as we ask: which Bluetooth speaker is better, the Sonos Roam vs JBL Flip 6?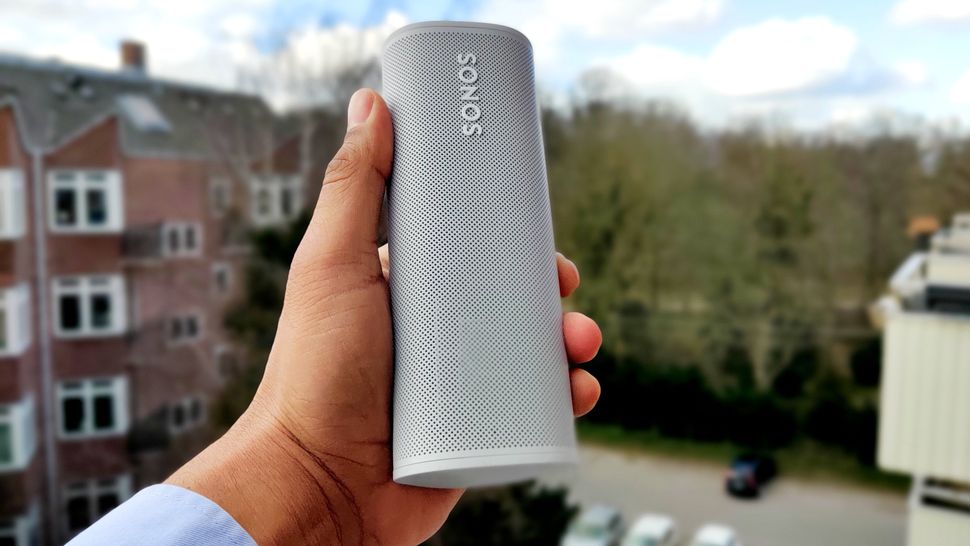 Sonos Roam vs JBL Flip 6: Price and availability
The Sonos Roam was released in April 2021 and costs $179 / £179 / AU$299. The JBL Flip 6 launched later that year in December 2021 for $129.95 / £129.99 / AU$175.
The Sonos Roam is more expensive, but that's hardly surprising given that Sonos is a premium audio tech brand – and that it packs in more technology. Sometimes, Sonos promo codes help bring the cost down. Conversely, JBL is known for its good quality and great-value products, which are typically on the more affordable end of the scale. This price difference between the two is definitely worth keeping in mind as we move onto the next stages of comparison – especially if you're on a budget.
Don't forget that there's a cheaper version of the Sonos Roam too – the Sonos Roam SL is practically the same, but lacks the voice assistant features (which we'll cover in a moment).
In terms of how these prices compare to the wider market, there are plenty of cheaper waterproof speakers – we like the Tribit Stormbox Micro 2 ($60 / £60 / AU$86) and Ultimate Ears Wonderboom 2 ($99.99 / £89.99 / AU$129). But even though these devices are considerably cheaper, they are smaller and, therefore, a little less capable in terms of sheer audio power.
Sonos Roam vs JBL Flip 6: Design
The Sonos Roam and JBL Flip 6 speakers aren't identical, but look very similar. Both feature a long, cylindrical design. This makes sense considering these speakers are marketed as portable – most people will be able to wrap their hands around them and carry them easily.
They both also have an IP67 dust and water resistance rating. This makes them waterproof, but to an extent. With this rating they can both be dropped in fresh water up to 1m in depth and will 'survive' down there for 30 minutes. So accidentally splashing them will be fine, accidentally dropping one in a pool will also be fine, but they're not designed to be kept in water for extended periods. (Sea water is a bit different, and is more likely to cause problems.)
That's the similarities covered. Now let's take a look at how these waterproof speakers measure up. The Sonos Roam is 168 mm X 62 mm X 60mm (H X W X D) and weighs 430 g – we likened it to a small bottle of water in our Sonos Roam review.
The JBL Flip 6 is 178 x 68 x 72 (H X W X D) and weighs 550g. The Flip 6 is, therefore, a little bigger and a little heavier than the Roam, but we had no trouble carrying it in the palm of our hand in our JBL Flip 6 review.
If you like buying tech in bright colors for summer, JBL always delivers. The Flip 6 comes in 10 different shades, including dark blue, pink, mint green, red and even camo. Sonos offers a smaller selection of shades for the Roam, but we still like there are some bold colors on offer, like red, and some more unusual ones, like a lovely powder blue.
Sonos Roam vs JBL Flip 6: Features
Both the Sonos Roam and JBL Flip 6 are fantastic devices but they're fairly simplistic in their offering. They play great sound (more on that soon) from a compact and durable design and have dedicated apps to add upgrades and make tweaks to performance. That means there aren't a boat load of features to detail here.
One feature of the Sonos Roam we enjoyed trying out in our review is Sound Swap. This allows you to 'throw' the music from your Sonos Roam to the nearest Sonos speaker available, and vice versa. It's a handy feature if you plan on using a Sonos Roam outside in a garden but want your music to continue as you go back indoors. The JBL Flip 6 has Party Boost, which lets you connect two JBL speakers together for stereo sound.
Neither of these speakers have smart assistants built-in that'll join you to the park or the beach. Although you will be able to get voice assistant access with the Sonos Roam via Wi-Fi, just not Bluetooth. This leads to one of the major differences between the two speakers: the Sonos Roam has Wi-Fi connectivity and the JBL Flip 6 doesn't. If you're looking for a speaker solely for the outdoors that shouldn't matter. But if you're after a versatile speaker that'll connect to the Wi-Fi while you're at home or in the garden, the Roam is a better option.
If you're looking for an option that brings you the benefits of wireless portability but you don't need to take it on holiday, to a pool or really anywhere too far from home, then take a look at our best wireless speakers guide instead. This features a range of speakers that are all wireless and Bluetooth-enabled but aren't as robust or compact as the Flip and the Roam.
Sonos Roam vs JBL Flip 6: Sound quality
The JBL Flip 6 sounds great. The audio performance on offer here is warm and well-balanced with an excellent sense of clarity.
During our review, we noted that the woofer delivered powerful bass and rich mid frequencies, while a separate tweeter provided high levels of clarity from treble tones. There are passive radiators on each end of the speaker, which we found to extend the low end even further for satisfying, chest-thumping bass lines that never sound bloated or muddy.
We listened to Little Simz' Woman, and the radiators pulsed pleasingly as the vampy bass lines bounced around the mix. What's more, Simz' relaxed rap delivery sounded clear amid the jazzy piano chords, while Cleo Soul's lacelike vocal boasts a rich, lush quality as it floats above the rest of instrumentation. With compact speakers we always worry about performance at high volumes, but the Flip 6 performed well generally, even when it was loud. Although when we cranked up Yeah Yeah Yeahs' Soft Shock to the highest volumes it did lead to some harsh treble sounds.
The Sonos Roam was just as impressive during our testing, delivering a powerful sonic performance with remarkably prominent bass. Inside the speaker are two class-H amplifiers, with a high-efficiency motor that Sonos told us increases the power and range of the audio output, as well as a custom racetrack mid-woofer, and a tweeter. We thoroughly enjoyed listening to Childish Gambino's Feels Like Summer, with thumping bass lines that drive the smooth synths, while the clear and rich falsetto vocals soared above the mix.
If we're nit-picking, we'd have liked to hear a little more from the mids and lower trebles, as some of the detail is lost amid that powerful bass. If you're using the Roam inside, you may also want to adjust the EQ settings to increase the treble frequencies. Those powerful low frequencies work very well outside, where there are no walls for the sound to bounce off, but inside, we found them to be slightly overpowering.
The Sonos Roam lacks the kind of rhythmic accuracy and dexterity of audiophile speakers. But for a speaker of this size, we weren't disappointed by the overall presentation of our music at all.
Sonos Roam vs JBL Flip 6: Battery life
The Sonos Roam has a 10 hour battery life, but during our testing we found that to be closer to the 9 hour mark when playing music at a medium volume. When you stop playing music the Roam goes into 'sleep mode' and can happily stay there for 10 days without needing a top-up charge.
The Sonos Roam can be charged with any Qi-certified charging device, but the brand does also sell a dedicated wireless charging stand for $49 / £44 / AU$79, which features magnets to hold the speaker in place. You'll also find a USB-A to USB-C connector in the box, so you can use your own adapter.
The JBL Flip 6 beats the Roam in the battery department, lasting 12 hours on a single charge – we found this to be accurate during our testing. You can top up the battery under three hours hours with a USB-C cable.
In terms of competition, both the Sonos Roam and JBL Flip 6 perform well in the battery department. Most devices in our best waterproof speakers guide boast between 10 and 12 hours of battery life. However, if you are looking for all-day battery life (literally) then do check out the 20 hours offered by the JBL Charge 5 or the 24 hours on offer from the JBL Boombox 2.
Sonos Roam vs JBL Flip 6: Conclusion
We love Sonos products and enjoyed testing the Sonos Roam. It's compact with a premium look and feel, sounds great and we recommend it if you've already bought into the Sonos ecosystem – that Sound Swap feature is cool.
But unless you want to keep it in the Sonos family, connect it to Wi-Fi or have a large budget to play with, there's not enough of a difference between the two devices to justify the higher price tag of the Roam. Instead, the JBL Flip 6 is great value for money, offering up a compact design that's only marginally bigger and a little weightier than the Roam, powerful sound and a better battery.
You can't go wrong with either of these best waterproof speakers. The choice will largely come down to personal preference and whether you want the cool points and Wi-Fi extras of the Sonos, or the reliable, good value JBL Flip 6 designed for sound on the move.
Sign up to receive daily breaking news, reviews, opinion, analysis, deals and more from the world of tech.
Becca is a contributor to TechRadar, a freelance journalist and author. She's been writing about consumer tech and popular science for more than ten years, covering all kinds of topics, including why robots have eyes and whether we'll experience the overview effect one day. She's particularly interested in VR/AR, wearables, digital health, space tech and chatting to experts and academics about the future. She's contributed to TechRadar, T3, Wired, New Scientist, The Guardian, Inverse and many more. Her first book, Screen Time, came out in January 2021 with Bonnier Books. She loves science-fiction, brutalist architecture, and spending too much time floating through space in virtual reality.