Samsung Galaxy Z Flip 4 vs Galaxy Z Flip 3
The best folding phone made even better?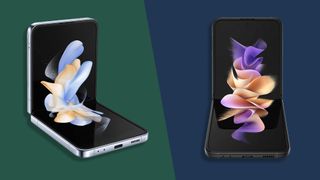 (Image credit: Future / Samsung)
There is something special about the Samsung Galaxy Z Flip 4 that made it feel like more than the sum of its foldable parts. Of course, much of that magic is inherited from the Galaxy Z Flip 3, as the two phones are nearly identical. If you're deciding between the two, we break down the differences to help you choose.
There are good reasons to compare the Galaxy Z Flip 4 and the older Z Flip 3 5G. Samsung is still selling both phones as new models, and Amazon has great deals on renewed devices if you want a bargain on the older phone.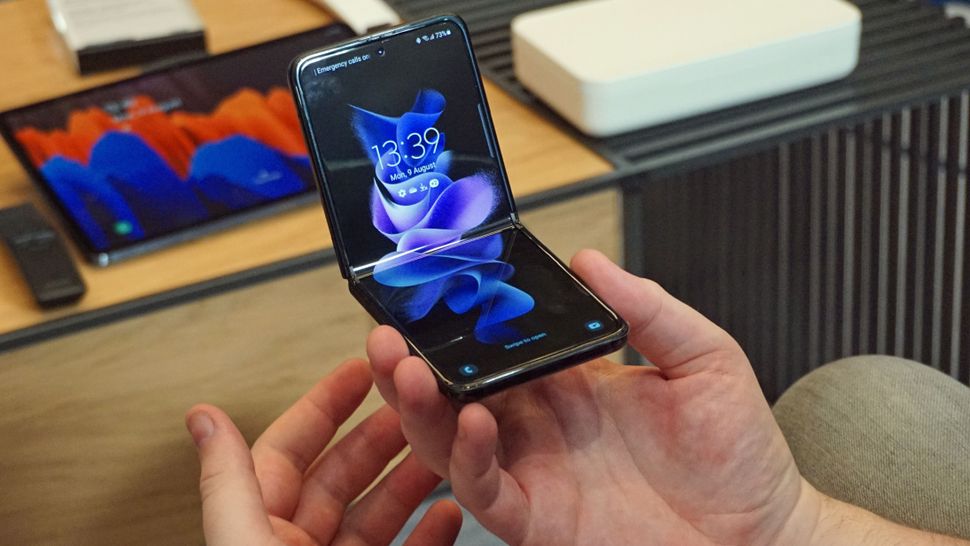 If you have a Galaxy Z Flip 3 already, we'll discuss whether the Z Flip 4 is worth the upgrade. Mobile networks offer great deals that give you a new Z Flip 4 for free with a contract agreement and payment plan. If you can roll an upgrade into your budget, is it worth buying the newest version of the phone you have? Probably not, and we'll explain why.
If you're in the market for a brand new foldable and you're deciding whether to pony up more cash for the new phone, or whether a bargain on the older Z Flip 3 makes more sense, we can help. We'd generally say to buy the latest phone, but there are only a few advantages you'll find with the Z Flip 4 over it's predecessor.
Samsung has new phones on the way; the Galaxy S23 is likely launching in February. Foldable phones come later in the year, so the Galaxy Z Flip 4 will be fresh for some time. If you want the breakdown on the latest and greatest folding phones, check out our comparison of the Galaxy Z Flip models and decide whether it improved enough to pay more for the new hotness.
Galaxy Z Flip 4 vs Galaxy Z Flip 3: price and availability
The Samsung Galaxy Z Flip 3 arrived on August 27, 2021. Not every model is currently available new from Samsung in every region, but you can find the 128GB Z Flip 3 5G for US $899.99 / AU $1,349, or the 256GB for US $959.99 / UK £749. Buying a renewed model on Amazon cuts the price nearly in half.
The newer Samsung Galaxy Z Flip 4 went on sale August 26, 2022 (September 2 in Australia). Pricing starts at $899.99 / £999 / AU$1,499 for 128GB model, though Samsung has long given US buyers a storage upgrade for free. The 256GB model is $899.99 / £1,059 / AU $1,649, while a new 512GB model goes for $1,079 / AU $1,849.
With the Galaxy Z Flip 4 you can buy a "bespoke" edition in a customizable color combination and 256GB of storage. This is a $40 / £40 / AU $80 premium over a normal 256GB model, and it takes a few weeks for the phone to arrive.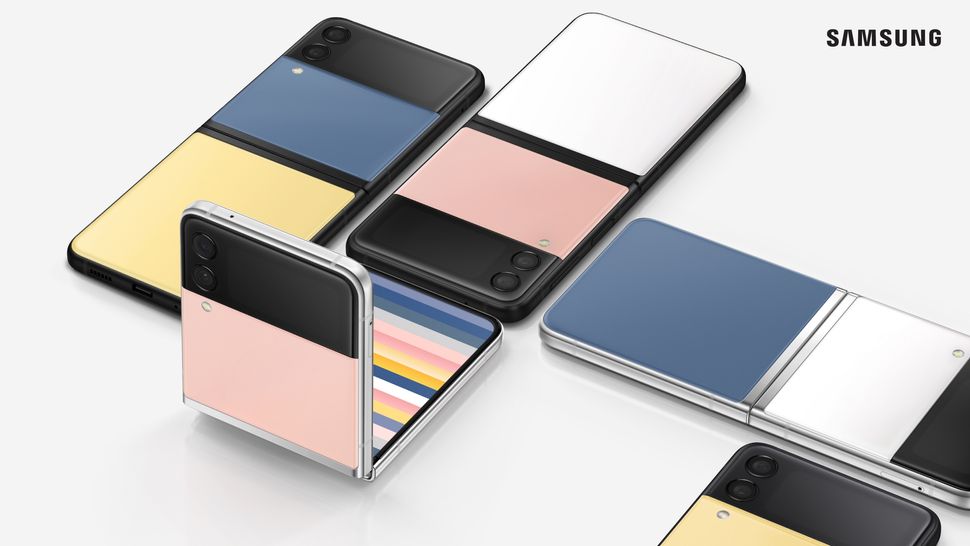 The Galaxy Z Flip is an expensive device no matter which model you buy, but we have seen plenty of deals throughout the past year. At full price, however, we would never recommend buying last year's phone if it costs the same as the newer model. Even if the hardware were exactly the same, which it isn't, you would still lose a full year of promised software upgrades.
We have seen deals from mobile networks that give you both of these phones for free, usually with a contract agreement that spreads payments over two to three years. If you buy directly from Samsung, the phone maker has a habit of offering bonus value for trade in devices.
As a rule of thumb, we'd suggest buying the Galaxy Z Flip 3 is the price is 40% cheaper than the Z Flip 4, or more, and if you need to save money.
Galaxy Z Flip 4 vs Galaxy Z Flip 3: design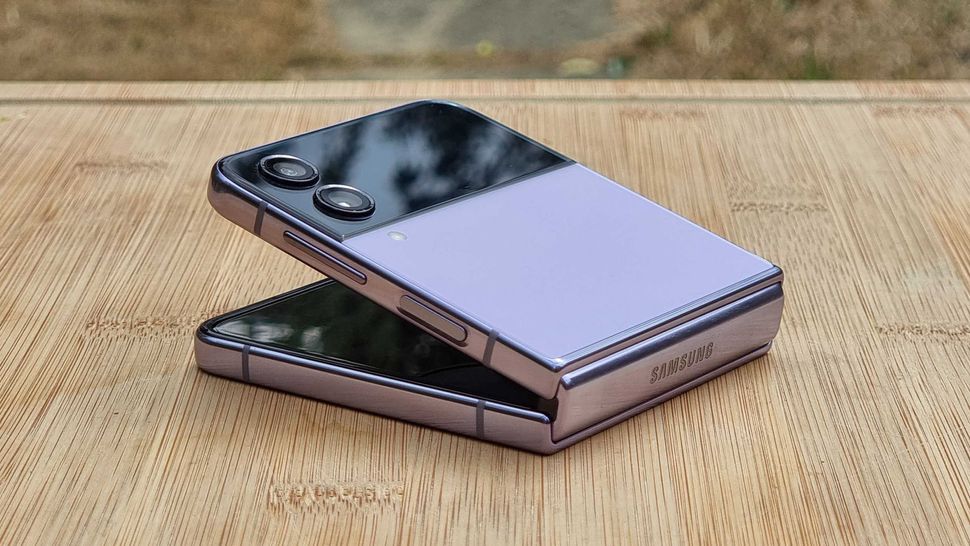 If you aren't a Samsung expert, you won't be able to tell which phone is the Galaxy Z Flip 3 and which is the newer Galaxy Z Flip 4. The design is almost entirely unchanged. The hinge is a bit smaller, the curves are a bit steeper, but otherwise the newer phone looks exactly like the older one.
Both phones have the same remarkably large screen when opened, as well as a frame that is unexpectedly thin. The sides are flat and steep. The back is comprised of Gorilla Glass Victus in the Galaxy Z Flip 3 and slightly tougher Gorilla Glass Victus Plus in the Flip 4.
Samsung's foldable phones have side-mounted fingerprint sensors, and they work well in practice. They can be tough to target, being so small and situated on the thin edge of the phone.
Currently, the color options are a bit limited depending on which phone you are buying and your region. The Galaxy Z Flip 3 can be found in black, cream, green, pink and lavender, but availability was limited. You can also still order a bespoke Galaxy Z Flip 3 with custom color combinations in certain regions, including the US and UK, but not Australia.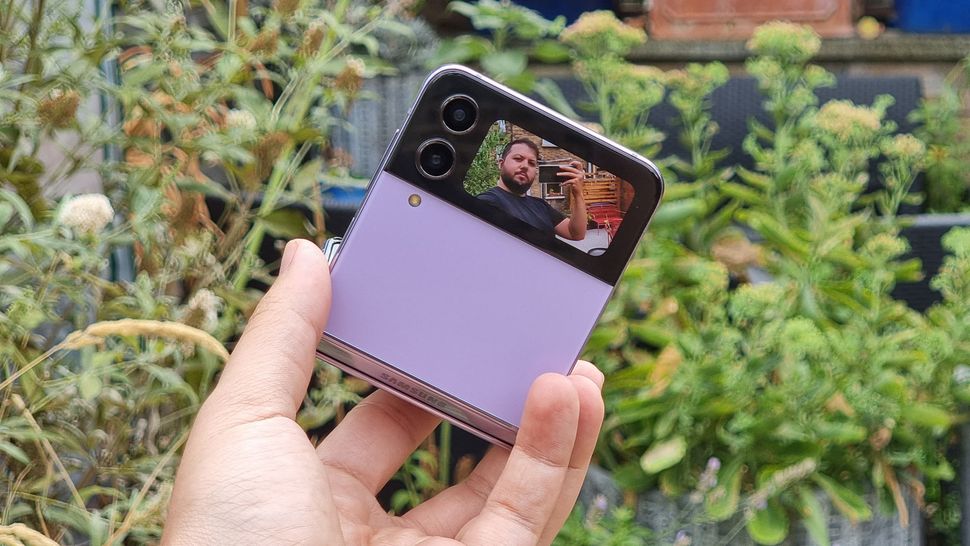 The Galaxy Z Flip 4 currently comes in purple, graphite, pink gold and blue. The bespoke models with custom color combos should be widely available. Samsung also likes to partner with luxury designers to style its foldable phones, so keep an eye out if you want to spend a fortune on a phone with a fashion brand logo.
The two Galaxy Z Flip phones are essentially the same size. At 165.2 x 71.9m, the Flip 4 is marginally shorter and narrower than its 166 x 72.2mm predecessor, thanks to slightly shrunken bezels and a slimmer hinge. They're both 6.9mm thick, and the newer phone is 4g heavier at 187g.
With the Galaxy Z Flip 4, the logo-engraved hinge doesn't protrude quite as much as it did on the last model, but the improvements are minimal.
Both phones offer IPX8 ratings, meaning they're both resistant to water, but that "X" stands for dust, and Samsung offers no protection. Both phones need to stay away from sand and fine particles.
Galaxy Z Flip 4 vs Galaxy Z Flip 3: display
The display on the Galaxy Z Flip 4 is slightly improved over the older model, but you would need scientific equipment to prove it. Each Galaxy Z Flip uses a foldable AMOED panel measuring 6.7-inches when unfolded. It runs at Full HD+ (2640 x 1080) resolution with a 120z refresh rate.
You also get the exact same 1.9-inch Cover Display with the same 260 x 512 resolution and 60Hz refresh rate. The Z Flip 4 is capable of variable refresh rates on the main display, which could equate to some power saving, but the larger batter probably makes a much bigger difference in that area.
On a foldable phone like the Galaxy Z Flip you may be concerned about the crease in the display, but it never bothered us on either of these models. Having the ability to shut the phone, or position the cameras with the phone half opened, far outweighed any annoyance from a slight bump on the screen.
The cover display is also more useful than you'd expect, mainly because it can act as a selfie camera viewfinder. That means you can use the better main camera to take a selfie, rather than the smaller punch hole camera under the main screen. This made a bit of difference, especially in darker selfie shots.
Galaxy Z Flip 4 vs Galaxy Z Flip 3: cameras
With the Galaxy Z Flip 4, Samsung offers a beginner's course in how to improve a camera without adding more megapixels. Even though the Z Flip 4 and the Z Flip 3 both offer a 12MP main camera, the Flip 4 has a much larger camera sensor.
When the is larger but has the same pixel count, that means each pixel is larger, so it can catch more light when shooting. The Galaxy Z Flip 4 uses 1.8µm pixels on the sensor, up from 1.4µm in the Flip 3. This results in up to 65% more brightness for stills and videos.
Together with improved OIS (optical image stabilization) and VDIS (video digital image stabilization), the Flip 4 performs better in all shooting conditions, especially in lower lighting.
In practice, you might not notice the difference much unless you compare photos directly, which nobody except a phone reviewer would do. The Galaxy Z Flip has good cameras, but these are not the best camera phones that Samsung makes. Samsung reserves the real photography for the Galaxy S lineup, and the Galaxy S22 Ultra is our favorite camera phone of all.
Galaxy Z Flip 4 vs Galaxy Z Flip 3: Specs and performance
Both the Galaxy Z Flip 4 and the older Z Flip 3 launched with the best Qualcomm mobile platform available at the time. In our experience, the improvements Qualcomm made between the Snapdragon 888 on the Z Flip 3 and the Snapdragon 8 Plus Gen 1 on the Flip 4 were noticeable.
Both phones also have 8GB of RAM as the only available RAM option, but make no mistake, the Flip 4 is the much faster device. Performance is very zippy, whether we were playing games and running apps, or just perusing the overwrought Samsung OneUI interface.
In testing, the Galaxy Z Flip 4 mustered a Geekbench 5 multi-core score of 3980, lower than some similarly-specced rivals but still outclassing the Flip 3 by a notable margin; which produced scores closer to 2800. That equals a 42% CPU boost for the newer phone, a massive uptick.
Having a more powerful phone makes the phone last longer. As new software and system features tax the processor more heavily, a newer phone will be able to keep up with updates better. Also, buying a newer phone instead of the last generation means you get an extra year of OS updates.
In storage terms, both phones offer 128GB and 256GB options, but the Samsung Galaxy Z Flip 4 also supplies a 512GB option at the top end.
Galaxy Z Flip 4 vs Galaxy Z Flip 3: battery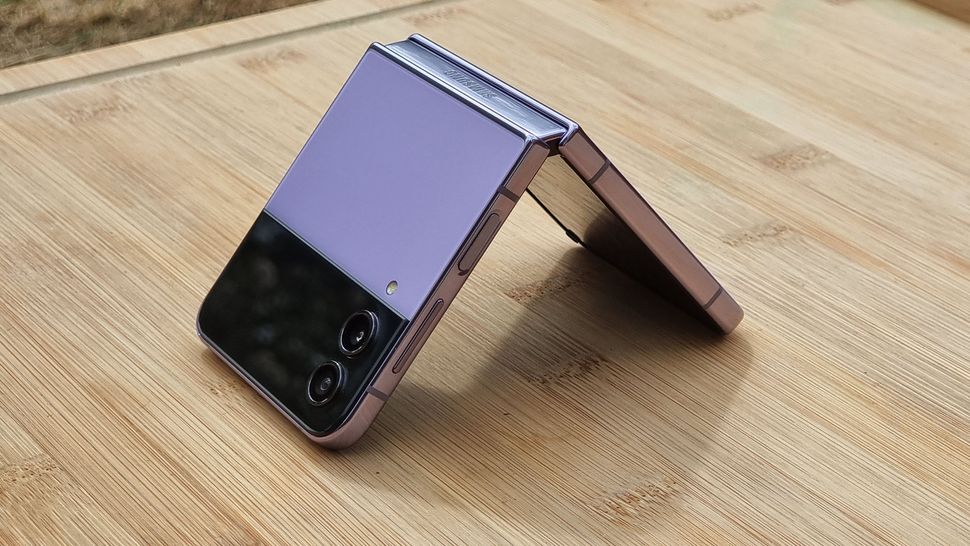 Besides the larger camera sensor, the most significant improvement to the Galaxy Z Flip 4 hardware comes with the battery. The Z Flip 4 weighs more than the Flip 3, and that is likely thanks to the meatier 3,700mAh battery. That's a 12% increase in capacity over the 3,300mAh Flip 3.
We cheer for more weight if it means a double-digit battery improvement. In our review we called the Galaxy Z Flip 3's puny battery its "biggest drawback", as it never lasted into a second day of use.
Frankly, the Flip 4's power management still needs improvement, but it's unquestionably better. It lasts through a day with little trouble, though we still top off when we don't want to sweat the last few hours.
Samsung has also improved charging on the Flip 4, with up to 25W wired and 15W wireless, compared to 15W wired and 10W wireless in the Flip 3. None of this is particularly fast compared to most other flagships, of course, and you'll need to supply your own charging wall wart no matter which Flip you buy.
Galaxy Z Flip 4 vs Galaxy Z Flip 3: Which one should you buy?
You can't see the differences from the outside, but Samsung has improved the Galaxy Z Flip 4 just enough to make it worth choosing over the Galaxy Z Flip 3, unless you can save a bundle. The phones look nearly identical, in the hand or on the spec sheet, but there are some key areas that Samsung fixed with the newer model.
The camera is undoubtedly better on the Galaxy Z Flip 4, with better low light photos. You also get a bigger battery, and that's a necessary improvement. Both phones use fast Qualcomm processors, but the Z Flip 4 truly impressed us with its performance, and it felt a step ahead.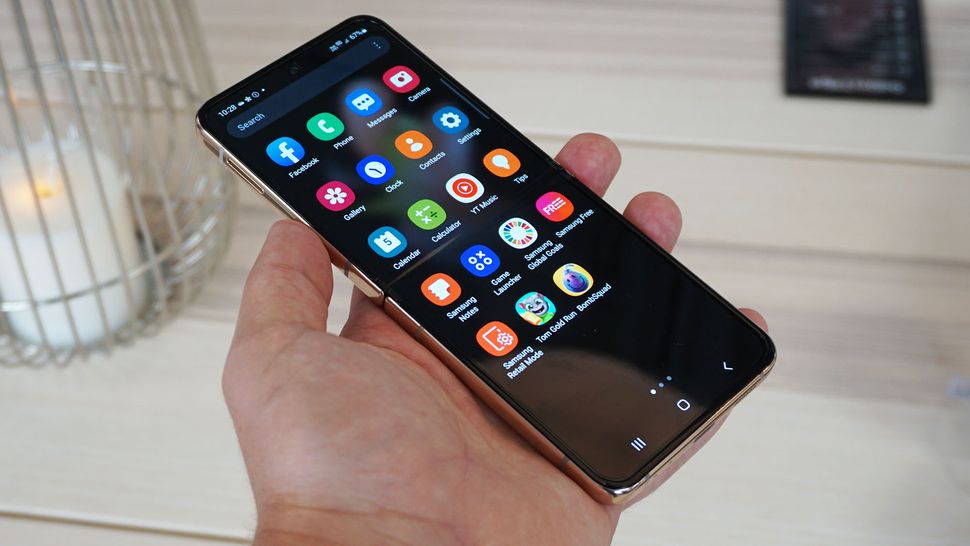 That isn't to say the Galaxy Z Flip 3 is a bad purchase right now. The Galaxy Z Flip 4, like all folding phones, is very expensive. If you can find a serious price cut that makes the Z Flip 3 a bargain, go for it. You may have to charge it more often, but you still get plenty of style, and you won't miss the other upgrades much.
The Galaxy Z Flip is the best folding phone for most buyers, and Samsung had back-to-back hits with the Galaxy Z Flip 3 and Flip 4. While we wait for the next big flat phone, it's a fine time to pick up the newest foldable, or last year's model, if the price is right.
Sign up to receive daily breaking news, reviews, opinion, analysis, deals and more from the world of tech.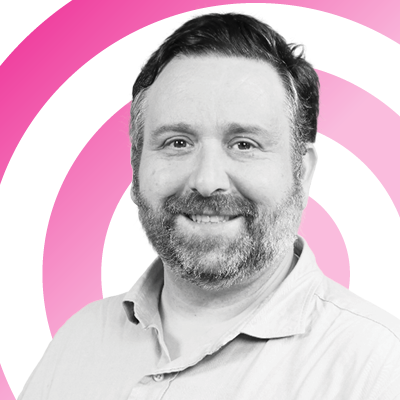 Phil Berne is a preeminent voice in consumer electronics reviews, having reviewed his first device (the Sony D-EJ01 Discman) more than 20 years ago for eTown.com. He has been writing about phones and mobile technology, since before the iPhone, for a variety of sites including PCMag, infoSync, PhoneScoop, and Slashgear. He holds an M.A. in Cultural Theory from Carnegie Mellon University.
Phil was the internal reviewer for Samsung Mobile, writing opinions and review predictions about top secret new devices months before launch. He left in 2017. He worked at an Apple Store near Boston, MA, at the height of iPod popularity. He has been a High School English teacher at Title I schools, and is a certified Lifeguard. His passion is smartphones and wearables, and he is sure that the next big thing will be phones we wear on our faces.