Best Prime Video series: May 2023 update
Tom Power, entertainment reporter
Our May 2023 update sees the addition of acclaimed fantasy horror TV show Supernatural. We've also updated a number of our previous entries with new details about their forthcoming seasons.
What are the best Prime Video series to watch in the UK? We thought you'd never ask.
Below, we've rounded up 34 of the biggest and most popular shows to stream on Prime Video. Our selection is mostly comprised of Amazon Studios Originals, including The Rings of Power and Invincible, but there's the odd inclusion of a top-tier third-party series, such as Supernatural, to peruse as well. Just don't expect to find Prime Video's latest expensive series on this list, with the Richard Madden and Priyanka Chopra Jonas-starring Citadel not giving James Bond or The Night Agent anything to worry about.
Anyway, most of the shows we've picked out are now also available on Amazon Freevee, the company's ad-supporting streaming service. So, if you're signed up to that platform instead, you'll no longer miss out on some of the best Prime Video shows around.
Here, then, are the greatest Prime Video series to stream in May 2023.
Best Prime Video series
Supernatural
Supernatural needs no introduction. But, for anyone who might have been living under a rock for the last 15 years, there are multiple reasons it's made its way onto our best Prime Video series list.
For one, it's just really good. The dark fantasy show, which comes from The Boys' Eric Kripke, is equal parts funny, heartbreaking, dramatic, and action-packed. And, with charismatic leads in the form of Jensen Ackles and Jared Palacki as the Winchester twins – siblings who travel across the US hunting evil supernatural beings – it's got all the ingredients to be a surefire hit among the 18-25 demographic.
Unsurprisingly, Supernatural did just that. Running for 15 seasons (comprising 327 episodes), it lit up original network The CW, drawing in millions of viewers in the process. It's still incredibly popular to this day, too, with Ackles and Palacki quizzed about the series at various conventions across the globe. Stick it on your to-do list ASAP.
Seasons on Prime Video: 15
Swarm
Donald Glover and Janine Nabers satirically and horrifyingly poke fun at the culture surrounding fandoms in Swarm, an disturbing drama-cum-dark comedy that'll occupy your mind for days.
Dominique Fishback (Judas and the Black Messiah) plays Dre, a young woman obsessed with a Beyonce-like pop superstar who has her own diehard fandom known as 'The Swarm (anyone else getting 'Bey Hive vibes?). To say anymore would be to spoil Swarm's most shocking, hilarious, and suspense-filled moments. Rest assured, though, fans of Glover and Fishback will lap up this wild-but-no-less important tale on celebrity addiction and anti-hero culture.
Seasons on Prime Video: 1
The Power
Based on Naomi Alderman's sci-fi novel of the same name, The Power alters the balance of power between humanity's genders in thrilling, amusing, and at-times dangerous ways.
Starring Toni Collette (Hereditary, Knives Out) among many other big-name actors, The Power is set in a world not unlike our own. One day, though, teenage girls across the globe mysteriously develop the, well, power to shoot electricity from their fingertips. As the world's population tries to get to grips with this unprecedented occurrence, sparks fly – literally and metaphorically – as gender equality is flipped on its head and the show's main characters are forced to grapple with a rapidly evolving situation.
Like FX's live-action adaptation of Y: The Last Man, The Power is a largely faithful and shockingly good TV series. Its themes, narrative, and character development can be a little on-the-nose at times, but it's mostly a smart, entertaining, and thought-provoking show that deserves your attention.
Seasons on Prime Video: 1
Daisy Jones & The Six
Based on Taylor Jenkins Reid's best-selling novel of the same name, Daisy Jones & The Six has been a massive hit for Amazon.
The 10-part series tells the fictional story of the titular rock band, whose stratospheric rise through the LA music scene to global megastars coincides with the addition of Daisy Jones (Riley Keough) to their ranks. At the height of their success, though, the band suddenly split – much like real-life rock band Fleetwood Mac, who inspired Reid's book, did in the 1970s. Daisy Jones & The Six, then, reveals all about the TV series' band's rapid rise and fall in dramatically explosive fashion.
With numerous catchy tunes, a fantastic cast – Keough and Sam Claflin being the notable standpoints – and plenty of music-infused drama and relationship betrayals, Daisy Jones & The Six has unsurprisingly captivated viewers.
Seasons on Prime Video: 1
The Consultant
Billed as a twisted comedy-thriller, The Consultant stars Christoph Waltz as Regus Patoff, the newly-installed consultant of CompWare, an app-based company. When the mysterious and somewhat sinister individual starts asking his employees to perform tasks outside of their remit, though, it's up to CompWare's staff to decide how far they'll go in the pursuit of greatness.
With shades of hit Apple TV Plus shows Severance and Mythic Quest, The Consultant should fill the workplace genre void in your life. Waltz delivers another suitably outstanding performance as the enigmatic Patoff, while there's enough payoff from the show's other elements to make it worth watching.
Seasons on Prime Video: 1
Star Trek: Picard
This Star Trek series is an interesting contemporary take on the legendary sci-fi universe, where Jean-Luc Picard finds himself working outside of Starfleet and at odds with what it's become. This is more than just expensive fan service for The Next Generation diehards, though – it's a sci-fi epic that's loosely about the legacy of Data, who – spoiler – died back in Star Trek: Nemesis.
Picard is oddly paced in places and spends a little too much time on redundant storylines. Not all of its new characters are winners, either. However, like Star Trek: Discovery, it's well worth checking out for both fans and newbies. Season 2 is a tighter, more interesting affair than its predecessor and, by the sounds of it, Picard's final season is just as spectacular as its second. It's also available to stream on Paramount Plus.
Seasons on Prime Video: 3
Carnival Row
This neo-noir fantasy series has some heavy hitters among its cast, including Lord of the Rings alumnus Orlando Bloom and Suicide Squad's Cara Delevingne. It should, then, be an enthralling watch – but Carnival Row is lacking in some areas.
Still, diehard fantasy fans are likely to enjoy what's on offer. Set in a fictional world where mythological beings have fled their war-torn lands and entered up in the show's main city, Bloom's Inspector Rycroft and Delevingne's Vignette find themselves embroiled in an increasingly complex murder mystery-style adventure. With its exploration of racial discrimination, forbidden love, and characters operating in the grey area, Carnival Row will thrill fans of a certain disposition. It might leave more casual fans, though, wanting more.
Seasons on Prime Video: 2
Clarkson's Farm
This Prime Video original sees Jeremy Clarkson try his hand at being a farmer. Yes, its premise is that simple.
In 2008, Clarkson bought a 1,000-acre plot of land, including Curdle Hill Farm, in Oxfordshire in the UK after its former caretaker retired. Clarkson, in his infinite wisdom, decides to try farming the land himself – and it goes about as well as you'd expect.
Clarkson's Farm is as ludicrous as it sounds and seems pretty scripted for a comedy-styled docuseries, but it's actually a decent watch. Clarkson's rapport with his helpers – most notably Kaleb Cooper, the show's breakout star – is endearing, humorous, and at-times maddening. But, if you're a fan of Clarkson (not many people are these days, admittedly) or amusing documentary-style shows, this is one to check out.
Seasons on Prime Video: 2
Harlem
Tracy Oliver's latest comedy series earned rave reviews when it debuted on Prime Video in December 2021. With the show's second season finally airing in February 2023, it's about time you stuck Harlem on your must-watch list.
The show follows four, 30-something New York University alumni as they try to balance their work, love, and personal lives while living in – yep, you guessed it – Harlem. So far, so predictable, right? Not quite. Harlem's main cast are electrifyingly funny, and the manner in which they bounce off one another is reminiscent of some of best comedy character relationships of the last two decades. Fans of Insecure and Run the World will lap this up.
Seasons on Prime Video: 2
KSI: In Real Life
Prime Video has made a name for itself in the documentary space with its fantastic All or Nothing series. KSI: In Real Life, though, might be one of its most fascinating docuseries to date.
It follows the world-famous YouTuber-turned-influencer as he prepares to release his second rap album. However, while KSI is riding high in the public eye, his private life has taken a beating – including the fraying of his closest relationships – which forces the global megastar to re-evaluate his life.
This warts-and-all docuseries offers a compelling behind-the-scenes look at KSI's life. From his humble beginnings in Watford to the unprecedented fame that followed, In Real Life is captivatingly emotional and thought-provoking. KSI fans will eat this up, while more casual documentary fans will also enjoy the series' exploration of fame, the internet, and overcoming trauma.
Seasons on Prime Video: 1
The Legend of Vox Machina
Set in the fictional Exandrian kingdom of Tal'Dorei, The Legend of Vox Machina tells the story of a band of mercenary misfits hired to eradicate an unnamed evil entity that's plagued the realm. It isn't long, though, before the seven-strong group realize they've become embroiled in a battle against a far more sinister and potentially world-threatening enemy.
In our season 1 review of The Legend of Vox Machina, we said it retains lots of what the original online DnD campaign such a hit. It's hilarious, action-packed, emotional, and full of twists and turns. It's also pretty gruesome and horror-esque on occasion, so those of a grisly inclination will get a kick out of it as well. The original Critical Role cast have returned to voice their characters, while there's a whole slew of famous actors who cameo as other individuals in this fictional fantasy world. Season 2 is out now, too, and cements this show's place on our best Prime Video series list.
Seasons on Prime Video: 2
Hunters
Loosely inspired by real-world events, Hunters tells the tale of a group of Nazi hunters, who uncover a conspiracy involving a number of escaped Nazi officers trying to install a Fourth Reich in the heart of 1970s America.
Hunters' first season drew plenty of viewers, not least because it starred legendary actor Al Pacino in his first-ever TV role. While we enjoyed what Hunters season 1 had to offer, its ending proved to be extremely divisive – and, in the two years since its debut, other Prime Video originals have overtaken it as must-watch Amazon exclusives.
Still, with Hunters season 2 out now – it picks up events two years after its predecessor, and finds Jonah and company trying to stop Hitler and his cohorts from carrying out their masterplan – it retains its position as one of the best Prime Video series.
Seasons on Prime Video: 2
The Rig
Supernatural and/or mystery thrillers are a dime a dozen these days – but what about such genre-specific shows set aboard a Scottish oil rig?
That's the premise of The Rig, a spooky Prime Video show that combines eco-horror with character-driven fare from a bygone era. Game of Thrones' Iain Glen and Filth's Martin Compston lead an ensemble cast in the series, which sees the crew of the Kinloch Bravo rig cut off from the rest of the world when an eerie fog rolls in. Unsurprisingly, there's more than meets the eye with this mist – cue fraying tempers, betrayals, tests of endurance, and more sinister occurrences.
The Rig has been fairly well received by critics, so you'll want to *ahem* drill down into this one yourself and see if it's one of the best Prime Video series. Season 2 was greenlit by Amazon in February.
Seasons on Prime Video: 1
Jack Ryan
This politically charged action thriller has been a fairly good hit for Amazon Studios, thanks in part to John Krazinski's charismatic and fun take on the titular CIA analyst.
Pulled away from his usual desk job to further investigate a string of dubious bank transfers, Ryan soon finds himself embroiled in a wider geopolitical conspiracy where he can't trust anyone – and nobody is willing to trust him. Unsurprisingly, things get more suspenseful and fraught with each passing season.
It's not as thrilling or subversively humorous as, say, Prime Video's Reacher (more on that in a bit) or similarly positioned spy shows. But, with plenty of high stakes drama, impressive set-pieces, and a likeable cast, Tom Clancy's Jack Ryan is worth investing in. The show's final season will begin airing on June 30.
Seasons on Prime Video: 3
Three Pines
Based on Louise Penny's Chief Inspector Gamache novel series, this Canadian crime thriller has earned plenty of acclaim since its December 2022 launch.
Alfred Molina (Spider-Man: No Way Home) stars as Armand Gamache, who travels to the titular Eastern Township to investigate a series of grisly murders. There, he's forced to confront demons – including his own – from all corners and unearth long buried secrets that the town's population have hidden away.
As detective tales go, Three Pines isn't a ground-breaking world beater. But, thanks to Molina's riveting, soulful performance and some surprising twists and turns, it's a show that delivers a largely fascinating whodunnit – all set in a picturesque snowy location. Unfortunately, Three Pines has been cancelled after one season, so there'll be no further installments.
Seasons on Prime Video: 1
Mammals
James Corden is a divisive figure – you either think he's funny or not, and that's before he's seen getting into real world restaurant-based verbal spats.
With Mammals, though, it seems as if many (fans and critics alike) are agreeing that Corden really does have something about him. In this dark comedy drama, the host of US talk show The Late Late Show (and former Gavin and Stacey star) plays Jamie, a Michelin star chef whose life implodes when he finds out his pregnant wife Amadine – portrayed by Melia Kreilling – has secretly had multiple affairs with different men.
Mammals doesn't reinvent the genres it's associated with, but its emotive tale of swingers culture and black, at-times surreal humor – Tom Jones even makes a cameo – make it worth checking out, especially if you're a Corden fan.
Seasons on Prime Video: 1
The Peripheral
Based on William Gibson's seminal novel of the same name, The Peripheral is a sci-fi lover's dream, with a fascinatingly time-bending narrative, complex world-building, and exploration of real world sociopolitical issues, such as inequality and what it means to be free.
In our review of The Peripheral, we said the Chloë Grace Moretz-starring production was a "candy shop of shiny delights", adding Gibson's novel "translates well in the first three episodes", even if several elements of the original plot are "disappointingly canned". However, its pacing, as well as its at-times "dense and confusing" narrative means some viewers may struggle to stick with it.
Seasons on Prime Video: 1
Jungle
A story told from multiple perspectives, Jungle follows the connected lives of several London-based strangers who struggle for survival in the UK's capital. At its core, Jungle is a show styled on Darwin's 'survival of the fittest' theory, albeit a series that trains its plethora of narratives through the lens of the rap, drill, grime, and hip-hop genres.
Creators Junior Okoli and and Chas Appeti have captured the unseen world of the backwaters of London; regions where communities govern themselves and where every action has consequences. With its signature blend of music and dialogue, creatively ambitious cinematography, and timeless tale about the complexities of humanity, Jungle isn't a show that should be dismissed so easily.
Seasons on Prime Video: 1
The Rings of Power
Set during Middle-earth's Second Age, The Rings of Power tells the multi-narrative tale of the forging of the titular rings, Sauron's ambitiously evil masterplan to become the world's dictatorial ruler, and Middle-earth's various races uniting to stop him.
That's the basic premise, anyway. There's more to Amazon's Lord of the Rings than that – it's a majestic, sweeping, and epic fantasy series that long time Tolkienites and Lord of the Rings newcomers will thoroughly enjoy. Simply put, it's one of the best Prime Video series around.
The Rings of Power season 2 is in the final few weeks of filming (at the time of writing), too, with the series largely unaffected by the ongoing writers' strike. Meanwhile, you can expect its second season to closely follow the story told by way of The Lord of the Rings novels and J.R.R. Tolkien's wider works.
Seasons on Prime Video: 1
A League of Their Own
Based on the 1992 film of the same name, A League of Their Own tells the story of the Rockford Peaches, an all-female baseball league team that not only has to navigate the perils of the Second World War, but also the era's tormenting levels of misogyny and chauvinism.
The show primarily follows Abbi Jacobson's Carson and Chanté Adams' Max and their journeys to become professional players. But its study of other characters and their respective arcs, evocative themes, and thrilling baseball-based drama gives A League of Their Own plenty to work with. It's lacking in neither style or substance, which is a rarity for a sports-centric TV series.
Seasons on Prime Video: 1
The Terminal List
The Terminal List stars Marvel movie actor Chris Pratt as James Reece, a Navy SEAL suffering from survivor's guilt and Post Traumatic Stress Disorder (PTSD) after his entire platoon is wiped out during a covert mission.
When new information emerges that puts the responsibility on morally gray characters within the armed forces and US government, Reece decides to take matters into his own hands, and seek revenge on those who wronged him and his deceased squad members.
The Terminal List wasn't well received by critics, with some calling it a by-the-numbers show that doesn't deliver thrills beyond what viewers have seen before. Others praised Pratt's performance, the show's action sequences, and its thematic resonance. It's been renewed for a second season and a prequel, so it must have done something right.
Seasons on Prime Video: 1
The Boys
The Boys is based on a simple premise: What if superheroes sucked? Like, really, really sucked? What if they were egotistical, selfish, corrupt and downright, well, unheroic? That's the crux of Amazon's live-action adaptation of Garth Ennis and Darick Robertson's R-rated comic series, which is one of the best Prime Video series ever created.
Now sure, many of those questions have been explored in other media, but Amazon's over-the-top series does it with visual panache, dollops of humor, plenty of gore and ultraviolence, and some tender moments. The first season showed plenty of promise, the second delivered on it, and the third went above and beyond its predecessors.
The Boys has been renewed for a fourth season, with filming wrapping in late April.
Seasons on Prime Video: 3
Outer Range
Billed as a sci-fi mystery thriller, Outer Range stars Josh Brolin (Avengers: Infinity War, Dune) as Royal Abbott, a Wyoming-based rancher fighting to keep his land out of the hands of a rival herder.
When a mysterious black hole suddenly appears on the Abbott estate, Royal uses the seemingly infinite void to his advantage – including disposing of a body of one of his rival's sons following a tragic accident. But, when a drifter called Autumn (Imogen Poots) catches Royal in the act, the head of the Abbott family must fight for his family, to maintain their secret, and keep Autumn – who seems to have supernatural ties to the black hole – on side as his foes (and the police) close in around him.
Despite its often muddled and weirdly paced plot, it deserves to be part of our best Prime Video series article due to some powerhouse performances, its curious mystery, and foreboding atmosphere. A second season is on the way, too.
Seasons on Prime Video: 1
Upload
Set 15 years in the future, Upload tells the tale of Nathan Brown (Robbie Amell), a computer programmer who's mysteriously murdered and uploaded to a 'virtual afterlife' location called Lake View.
As he adjusts to his new life, Nathan finds himself romantically drawn to his customer service angel Nora Antony (Andy Allo), despite Nathan still technically being involved with his still-alive girlfriend Ingrid Kannerman (Allegra Edwards). It isn't long, too, before Nathan and Nora begin to unravel the wider mystery surrounding his death.
If that all sounds a bit dramatic and bleak, don't fret: Upload is one of the funnier Prime Video series out there, one that straddles multiple genres including comedy, drama, whodunnit, and horror. It also offers an intriguing look into the real world's technological-based future, metaverse and all. Amazon Studios has renewed it for a third season.
Seasons on Prime Video: 2
The Marvelous Mrs Maisel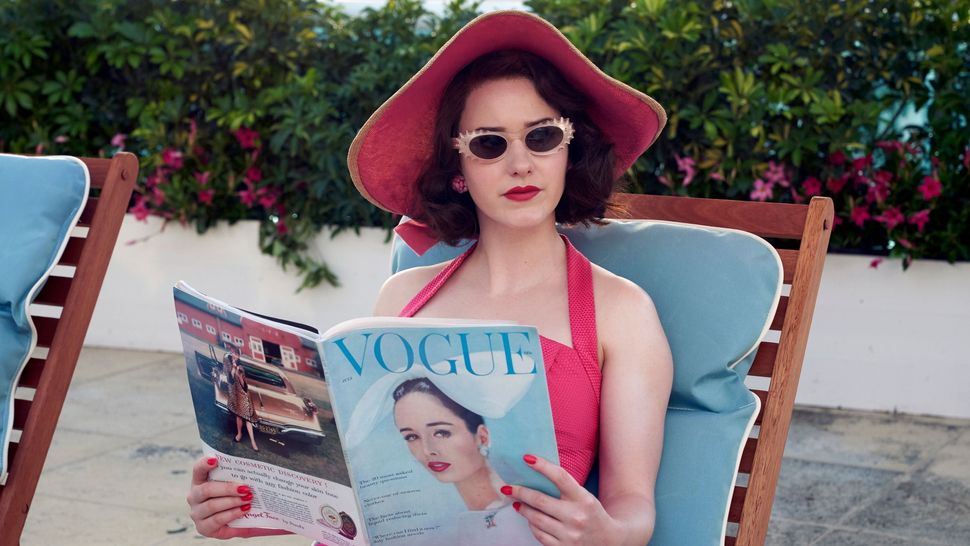 The Marvelous Mrs Maisel tells the story of '50s housewife Miriam 'Midge' Maisel as she attempts to become the best female stand-up comic in the US.
After her husband confesses he's been having an affair, 'Midge' drunkenly gets on stage at a comedy club and discovers that she's utterly hilarious. In a time when women aren't encouraged to be publicly funny, Midge pursues her new-found comedic talent in the male-dominated stand up comedy world. But, unbeknownst to 'Midge', the journey is far from a straightforward one. All five seasons are now available to stream.
Seasons on Prime Video: 5
Reacher
Alan Ritchson (Titans) stars as the titular character – aka Jack Reacher – a drifter owning few possessions following his departure from the armed forces, Reacher arrives in Margrave, Georgia at the exact moment that the small US town is reeling from its first major crime in 20 years. Somehow, Reacher is wrongly framed for the crime and, following his arrest, agrees to help the authorities get the bottom of the case in exchange for his freedom. Given his army expertise and his hulking frame, it seems that those responsible picked the wrong guy to pin the crime on.
It's definitely one to check out if you're a fan of action and mystery thrillers. And, after it became the first Prime Video series ever to top Nielsen's streaming charts, it'll come as no surprise to learn that a second season has been greenlit. While wait for its next season, check out these six Reacher-like shows.
Seasons on Prime Video: 1
The Wheel of Time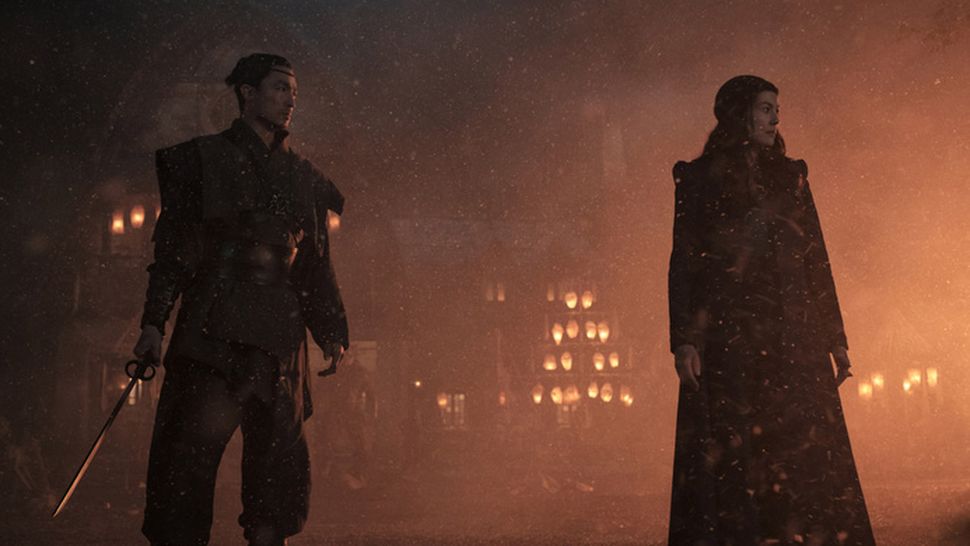 Based on Robert Jordan's beloved book series, The Wheel of Time is a fantasy show that blends the best of Game of Thrones, The Witcher, and The Lord of the Rings.
Rosamund Pike (I Care A Lot, Gone Girl) plays Moiraine, a powerful sorceress whose quest to find the Dragon Reborn – a prophesised champion who can defeat the Dark One – leads her to the small village known as the Two Rivers. When Moiraine and her Warder companion Lan Mandragoran (Daniel Henney) are forced to rescue five of the village's young adults from the Dark One's forces, they realize that one of this quintet is the so-called Dragon Reborn. Cue an epic quest to work out who this ancient warrior is and whether they'll be able to save the world or not.
Expect plenty of drama, R-rated violence, a dashing of humor, and plenty of fantastical elements that'll wow and shock you. The Wheel of Time season 2 has wrapped filming, while a third season has been greenlit. Which is good news as it's one of the best Prime Video series around.
Seasons on Prime Video: 1
Invincible
Amazon's animated adaptation of Robert Kirkman's superhero comic series isn't for the faint of heart. Sure, it may not be a live-action production like The Boys, but Invincible is full of blood, gore, violence, and other adult content.
It's a slow burn to begin with – well, apart from a specific scene in episode 1 that shocked viewers who haven't read the comics before. Its subversion of superhero tropes, emotional story beats, and ensemble cast will keep your attention until things really start to pick up from episode 4 – by which point you should be fully hooked.
Invincible season 2 (which launches in late 2023) and season 3 are currently in development, but a fourth season hasn't secretly been greenlit. It won't be a major surprise when season 4 is eventually announced, though, as it's one of the best Prime Video series ever.
Seasons on Prime Video: 1
Solos
An anthology series from Hunters' creator David Weil, Solos asks the question: what does it mean to be human?
If you think you've seen TV shows that ask that question, think again. Solos approaches this philosophical query from a sci-fi angle, framing its standalone stories around various futuristic topics including human cloning, time travel, space exploration, and viewing other peoples' memories.
With an all-star cast including Helen Mirren, Morgan Freeman, Anthony Mackie, and Anne Hathaway, Solos explores universal themes such as death, fear of the unknown, and finding your purpose in funny but heart-breaking fashion. With episodes lengths between 20 and 30 minutes, it's well worth bingeing.
Seasons on Prime Video: 1
Vikings
If you've spent your time tearing across 9th century Norway and England in Assassin's Creed Valhalla, Vikings is essentially the TV version of that.
It's that, crossed with Game of Thrones, just with a touch less rumpy pumpy. You've got six series of this bloody and addictive Norse adventure to plunder as you watch a simple farmer transform into a fearsome fighter ransacking European countries for treasure. With Netflix continuing the Vikings journey with its Vikings: Valhalla spin-off series, now is the perfect time to check one of the best Prime Video series out.
Seasons on Prime Video: 6
The Expanse
Arguably the best sci-fi show since Battlestar Galatica, The Expanse is based on the series of novels by James S. A. Corey, the pen name of authors Daniel Abraham and Ty Franck.
It's set in a future where humans have colonised most of the solar system, but there are big divisions between the occupants of Earth, Mars, and 'Belters', who reside on space stations beyond the asteroid belt. It's full of politics, heart-wrenching and emotional stories, and some of the most breath-taking scenes of outer space we've ever seen.
If you're a fan of sci-fi, you'll love this. The series' sixth and final season has finished airing on Prime Video, so hop to it: there's plenty of catching up to do.
Seasons on Prime Video: 6
Good Omens
Before he passed away in 2015, Terry Pratchett reportedly made Neil Gaiman promise he'd adapt Good Omens into a TV series.
Gaiman delivered on that front – and the result is an addictive, bonkers, and heart-warming tale about good and evil, friendship, demons, angels, and a future-gazing witch. It's brilliantly British, has one of the most stellar casts imaginable, and can be binged in one weekend – or one sitting if you can't face waiting a whole night for the final few episodes.
It brings a few fresh characters and twists to the story, but is also faithful enough to the book to give those who have been fans for nearly thirty years a real treat. Season 2 has wrapped filming, so you best catch up on one of the best Prime Video series to emerge in recent years ahead of its keenly anticipated return.
Seasons on Prime Video: 1
The Grand Tour
The Grand Tour is everything that Top Gear used to be on the BBC. Well, Top Gear specials, at least.
Having departed the BBC years ago and struck up a deal with Amazon Studios, petrolheads Jeremy Clarkson, Richard Hammond, and James May have found similar levels of success with The Grand Tour – an excuse to send the trio around the world, partaking in various challenges and sniping at each other for hours on end.
If you enjoy watching middle aged men burn rubber in the middle of the desert, like a scene out of Mad Max: Fury Road, then this is for you. And you better make the most of it – Amazon is reportedly cutting ties with Jeremy Clarkson over comments he made about former UK Royal Megan Markle, meaning the show's next four TV specials might be its final instalments.
Seasons on Prime Video: 4
House
Medical dramas have been around for decades, but few are as riveting and funny as House is.
Hugh Laurie stars as Gregory House, a misanthropic, sarcastic medical genius (and slight drug addict) at Princeton-Plainsboro Teaching Hospital in New Jersey, who's tasked with solving a new, inexplicable medical case every episode. Usually, patients get worse as House and his team tried to diagnose them but, eventually, the titular character solves the case seemingly out of the blue.
It was an intriguing idea for a medical drama to begin with but, as the seasons went on, it started to become stale. Still, while it started to run out of steam in latter seasons, House made up for it with its complex characters, humorous moments, and at-times emotional story beats.
Seasons on Prime Video: 8