Why Netflix's One Piece live-action series is the show you have to try this week
Come along and bring along – all your free time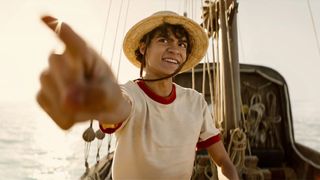 (Image credit: Netflix )
Best-selling manga and anime series, One Piece, is getting a live-action Netflix series that arrives on the best streaming service on August 31 2023. But unlike a lot of attempts to make adaptations like this happen, it might actually be good. Judging by the early reactions, and knowing what's coming from the original story, this could be one of the best Netflix shows of the year.
Netflix will drop all eight episodes of the manga series at once. In these first few episodes, viewers will meet a motley crew of heroes and friends, including a car burglar and a martial artist sous chef. There's a popular joke on the internet that you need to wait for the original One Piece to hit episode 500 for it to get good and while that's mercifully untrue, there's a particular story arc in the original series where it really nails it. That's exactly the premise that Netflix has adapted for the live-action series, so we're getting straight into the good stuff.
It's an excellent story that blends tragedy with comedy. It's also packed with adventures that really lets the five central characters shine. Or, at least, we hope Netflix's version will – and it sounds that way based on the early reactions.
Early reviews have been resoundingly positive. Take Mo Hoosen, editor-in-chief of The Streamr, for instance. "Having seen all eight episodes of Netflix's upcoming One Piece and having minimal exposure to the source material, I can say that this is THE show fans of live-action manga and/or anime adaptations have wanted."
"THIS is the real deal. The dynamic camerawork, with slick VFX, a killer cast, and an understanding of STORY (and specifically how to write, direct, and produce big-budget episodic media), this will hopefully stand tall to be remembered as…KING OF THE NETFLIX SHOWS!"
The Hollywood Handle echoed this praise."OnePiece is surprisingly amazing. An well-crafted experience that manages to hook you up for all of the 8 episodes. It's funny, full of action, amusing characters and fast-paced development," it posted.
Having seen all 8 episodes of Netflix's upcoming 'ONE PIECE', and having minimal exposure to the source materials, I can say that this is THE show fans of live action manga and/or anime adaptations have wanted. THIS is the real deal. The dynamic camerawork, with slick VFX, a… pic.twitter.com/2bIDwA1QWrAugust 24, 2023
Writers love the source material
Adaptations often go one of two ways. Either by wholesale jettisoning anything they deem embarrassing or by adapting without a care for how goofy something looks. Few have managed to capture something as inherently fantastic as One Piece, a story where the main character is made of rubber á la Mister Fantastic and the main cast grows to incorporate a human-reindeer (as in, a reindeer with human powers), a cyborg and a talking skeleton.
But Matt Owens, the One Piece showrunner, is a super fan who's well aware of what's at stake here. "The thing that got me this job was when I first met with Tomorrow Studios when they had the rights, I said to them in my first meeting: 'I don't know if this can be done, but I also know if this is going to get fucked up, I have to be the one to try and fuck it up. Cause you're not going to meet anybody in this industry that knows or loves One Piece more than me.' That was the pitch that I made," Owens said in an interview with YouTuber and anime content creator Nux Taku.
To Netflix:- We need to consider the worst-case scenario.- I can't say something is good when it isn't.- This is very good, but we can do even better.- The fans trust me. So I can't lie to them.- We actually found our real-life Luffy. I'm shocked.- I'm touched by the love… https://t.co/ZrOetWDregAugust 19, 2023
For what it's worth, the original creator is also involved in the story, sending messages which include "I can't say something is good when it isn't". Followed up by "This is very good, but we can do even better." Such assurances can only inspire confidence.
Early reactions are great
Of course, all the assurances in the world would mean little if the show itself were bad. One thing to keep in mind is that there haven't been many reviews published yet, so we may all be disappointed later, but there have been several early reactions on social media from fans alike.
"I've seen Netflix's One Piece and can confirm, it does the source material justice and then some," Evan Valenntine, a writer for Comicbook.com posted on X. "I think anime fans and newcomers to the Grand Line will be surprised at what the show has to offer. This is NOT 'Cowboy Bebop,' cannot stress that enough."
Meanwhile, Megan Peters, anime editor on ComicBook.com posted: "The news is out. I've seen Netflix's 'One Piece,' and while I cannot say much, I can say this before all my coverage goes live: I've watched season one several times now. It is *good* good."
"Looks like the embargo to talk about #OnePieceNetflix has dropped and am happy to report it's a real blast!" Grant Hermanns, editor for Screenrant, wrote. "As someone who didn't know anything about it prior, I found myself very moved by its characters and energy, and it even got me to finally dive into the anime!"
The fan reaction from big online One Piece communities has also been quite positive in response to a screening in Santa Monica, LA. Though fan reactions are rarely a good metric, it's worth noting that the One Piece community is often so fanatical that slight deviations in anime episodes can lead to backlash.
One Piece is something I've loved for a long time and I'm as excited as any fan to see how the live-action adaptation works out. There are lots of signs it could be one of the best Netflix shows to arrive this year. One Piece begins streaming on Netflix from August 31 at 12am PST/ 3am EST / 8am BST. Until then, I'll enjoy the soundtrack on the best music streaming services.
You might also like
Sign up for Black Friday email alerts!
Get the hottest deals available in your inbox plus news, reviews, opinion, analysis and more from the TechRadar team.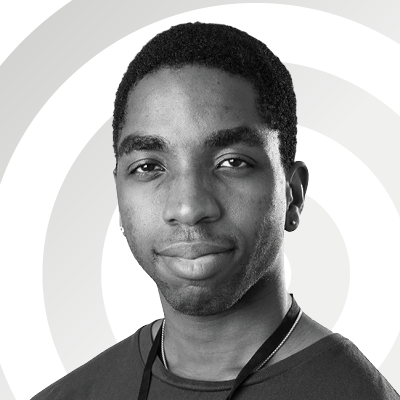 A UK-based tech journalist for TechRadar, helping keep track and make sense of the fast-paced world of tech with a primary focus on mobile phones, tablets, and wearables.
When not writing on TechRadar, I can often be found reading fiction, writing for fun, or working out.