I just said no to Apple One's latest price hike and I'm feeling pretty good about it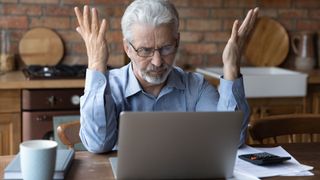 (Image credit: Shutterstock)
It feels like everyone is putting the squeeze on me, or at least on my wallet. Every one of the best streaming services that I use is raising its prices, and while I generally just grimace and take it, last night I said, "Nope."
In case you missed it, Apple is a streaming company, too. Its Apple TV Plus service currently offers some of the best series and movies among all the streamers. Hijack was a hoot. Coda was an emotional triumph. Shrinking is some of Harrison Ford's best work, and The Morning Show is soapy but gripping.
A year ago, when Apple raised the price from $4.99 to $6.99 I took note, but I also appreciated that it was still a bargain compared to Max or Netflix. Then, this year, Apple raised the price again to $9.99 / £8.99. I was annoyed but assumed I'd probably eat this extra cost, too.
However, it's not that simple. You see, I'm an Apple One customer, and I have been since it launched in October 2020.
Apple One, a comprehensive, money-saving subscription plan for all its services, was a natural extension of Apple's multi-year push into the services business. It's been adding them like charms on a Pandora bracelet for years, and now we have six:
Since I used at least half of these services, I appreciated Apple's effort to bundle and maybe save me some money. To be honest, I signed up for the Apple One Premier tier because, at the time, I was running into a storage crunch (we share the iCloud storage across my entire best iPhone-owning family) and realized that I just kept paying more and more for space, while still paying for Apple Music Family Plan separately (I initially had a free Apple TV plus account thanks to a newly purchased iPhone).
There were obvious efficiencies with Apple One, plus I'd get to use all those other Apple services.
Fast forward three years and I rarely use anything beyond the storage and Apple TV Plus, and with the latter, use is intermittent, since there aren't always great things to watch, or I'm knee-deep in a months-long binge on another platform (Peaky Blinders, anyone?).
The cost of it all, by the way, has been on my mind because I'm in the middle of a post-cable breakup that was sparked by the realization that everything was costing too damn much, and for so much that I do not even watch.
I want to be clear: the Apple One bundle price for all these services is still a good deal, especially if you use all of them. If you paid for each of them individually (with the 2TB storage tier), it would cost you $66.94 / £64.94.
Getting the bad news
When I started paying for Apple One Premier tier in 2020, it cost $29.95. Now, that was a great price for all those services. When it jumped to $32.95 a couple of years later, I still thought it was a good deal. Yesterday, I got an email telling me it would pole vault to $37.95 / £36.95.
The missive was short and to the point. Apple thanked me for subscribing, described the hike, and told me it would be automatic unless I canceled at least one day before the official price hike on December 9.
I must have stared at that email for 10 minutes trying to decide what to do. Since 2020, Apple One has seen an approximately 27% price hike, and I'm beginning to wonder if Apple is now actively testing its customers' threshold for economic pain.
Surely, Apple CEO Tim Cook has taken a look around and realized that everyone is getting away with it. Netflix is inflicting significant price hikes on its customers and growing its subscriber base in the process. Amazon charges $139 / £95 a year for Amazon Prime (still a great deal in my books) but has been raising the subscription price on an almost yearly basis.
Apple must realize that with services it has a business with the rare combination of price insensitivity and almost guaranteed annuities, because people rarely unsubscribe from anything. Raising prices seeming comes with no downside.
If, however, I'm a microcosm, then the actions I took next should give Apple and Cook pause.
In the 10 minutes that I pondered my next move, I took a hard look at which of all those Apple services I use on a daily or at least weekly basis. If I had to do it by weekly percentages, it would look like this:
iCloud storage: 100% (used by my whole family)
Apple TV+: 25%
Apple Arcade: 0%
Apple News: 15%
Apple Fitness+: 0%
Apple Music: 20%
These rough estimates made my next move crystal clear, and I have to thank Apple for making it so easy to unsubscribe from each service individually. It's a rare circumstance where the provider makes the choices obvious and painless.
I unchecked all services except for iCloud and Apple TV Plus, and the only reason I kept the streaming service is because I know we plan on watching Lessons in Chemistry next week.
Going forward, it's very possible I'll be unsubscribing to Apple TV Plus and resubscribing when there's something I really want to see. This is my new plan for all streaming services, by the way. That's why I'm currently unsubscribed to Max.
I'm not mad at Apple for trying to make an extra few bucks, but do think the casual way it told me I'd be paying $60 more a year was pretty cheeky. Of course, I won't be paying that and now, with this little exercise, I'll be saving almost $20 a month.
It's unlikely I'll miss those services (maybe Apple Music's voluminous access to all Taylor Swift's music, a little bit) but I know I won't be missing another $5 a month out of my wallet. That's good enough for me.
You might also like
Sign up for Black Friday email alerts!
Get the hottest deals available in your inbox plus news, reviews, opinion, analysis and more from the TechRadar team.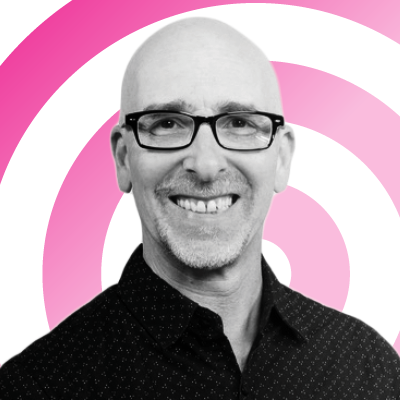 A 35-year industry veteran and award-winning journalist, Lance has covered technology since PCs were the size of suitcases and "on line" meant "waiting." He's a former Lifewire Editor-in-Chief, Mashable Editor-in-Chief, and, before that, Editor in Chief of PCMag.com and Senior Vice President of Content for Ziff Davis, Inc. He also wrote a popular, weekly tech column for Medium called The Upgrade.
Lance Ulanoff makes frequent appearances on national, international, and local news programs including Live with Kelly and Ryan, Fox News, Fox Business, the Today Show, Good Morning America, CNBC, CNN, and the BBC.