I spend over $3,000 a year on streaming, internet, and cable and I don't know how to quit you
With all fees going up, something's got to give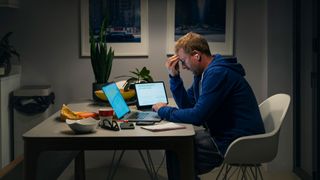 (Image credit: Getty Images)
Binging Stranger Things on Netflix, Jack Ryan on Amazon Prime Video, Secret Invasion on Disney Plus, and The Last of Us on Max is a luxury. It's a favorite pastime that, while it once seemed like a small discretionary cost, is now becoming a serious drain on my finances, especially as virtually every single service raises its prices.
In my house, there is an ongoing conversation about these costs and those attached to them like the Internet that provides those streams and the Cable TV that is increasingly sidelined but at least, if not more, expensive than all the streaming services put together.
Oddly, the conversations all go the same way and usually start right after we've paid our monthly bills.
"This is all too much."
I look at my wife and nod in agreement.
"We need to look at what all this is costing us and cut something out."
I make a serious face and nod again in agreement.
That's usually the end of it. We vigorously agree that we're spending too much on online entertainment and then lack the will to tackle it.
Doing the math
Still, the latest service fee hike news sparked fresh concern and set me doing a little spreadsheet to try and understand exactly how much we are spending each month and in a year and what, if anything, we should do about it.
Coming up with a number isn't as easy as you think, especially since multiple video streaming services are actually part of larger and ostensibly more affordable bundles.
Apple TV Plus, for instance, is wrapped up in the Apple One Premium plan that includes 2TB of iCloud storage for my family, along with News, Fitness+, Arcade, and TV Plus. If I'm being honest with myself, the only mission-critical item in there is the storage space.
Similarly, Amazon Prime Video is part of Amazon Prime. In that case, I do like and probably need the discounts and 2-day shipping (along with other services) that come along with Prime Video.
For the purposes of my spreadsheet, I looked at what Apple and Amazon charge for standalone video services. Prime would be $14.99 a month and Apple TV Plus would be $6.99 a month.
Here's my list of streaming and traditional content sources along with supported technologies:
Disney Plus: $13.99
Peacock: $4.99
Max: $19.99
Netflix: $19.99
Prime Video: $14.99
Apple TV Plus: $6.99
Internet: $49
TV/Cable: $130
I get Hulu, too, but we're currently sharing a relative's account. However, when that price goes up and Disney and Hulu start cracking down on password sharing, we might have to add that to our list, too. For now, though, I've left Hulu off the list.
When I add all this up it's almost $260 a month and that adds up to roughly $3,120 a year.
I know, that's a lot less than what you might pay for rent or your mortgage and even comes in lower than the yearly nut for a new car, but it's not insignificant. I'm also leaving off the monthly fees the cable company charges me for the benefit of having high-speed fiber, cable boxes, and Wi-Fi extenders. With inflation still rising, spending all this cash on mostly entertainment (and, okay, connectivity I use for work at least two days a week) seems ridiculous.
It's easy to say, "Well, let's dump Disney Plus" After we consume Guardians of the Galaxy 3, finish Secret Invasion, and watch all of Andor, I'm not sure there's anything left to watch anyway. Similarly, with Amazon, I'm not sure why I still have it. I haven't jumped to watch Jack Ryan and Amazon recently removed Mad About You, a classic 1990's sitcom I was in the middle of rewatching.
Netflix has fewer classic movies and the original stuff is of such uneven quality that maybe I won't miss it, either.
Max is massive and yet with Last of Us done and my wife almost through the Sex in the City reboot And Just Like That, what's left to watch?
Lying to myself
Who am I kidding? I can easily drop any or all of them (with the exceptions of the bundles) but I'll be back as soon as a new must-see series or movie drops.
In reality, maybe it's not so much time for me to cut the streamers which I still do and will watch but finally undo my unholy marriage to cable.
Why do I still have cable? I have an old man's fondness for broadcast news on which I sometimes still appear and the other show I occasionally appear on, Live with Kelly and Mark, isn't on any streamer. But my segments usually end up on YouTube so that's not much of an excuse.
The truth is, I could save quite a bit by dropping basic or medium cable while keeping the Internet.
I say that but it's with the assumption that my cable provider won't simply raise my Internet fees because I'm no longer getting a triple-play bundle.
Right, they've got me coming and going.
I may also be able to save a bit by dropping most of Apple One and only keeping the family-grade 2TB service.
What to do next
In any case, my advice to you is this. Open a spreadsheet and take a critical look at where you spend money and make some hard choices. Streaming prices are never coming back down. Entertainment companies may combine and rename, but those efficiencies won't help you and they will always ask for more.
Streaming content and the ability to binge unlimited quantities of it is a dopamine hit we can't so easily quit. We're streaming content junkies and these companies know it. They've already proven that not only can they raise their rates with impunity, but they can also crack down on password sharing, and even though we moan about the unfairness of it all, we get in line and kick freeloaders off our plans and pay for others we've been sharing.
This has to stop somewhere, with someone. Maybe it should start with me.
Am I strong enough to say goodbye to one or more streamers and all of my cable TV shows? I think so. I hope so.
When is the final season of Stranger Things coming out again?
Sign up for Black Friday email alerts!
Get the hottest deals available in your inbox plus news, reviews, opinion, analysis and more from the TechRadar team.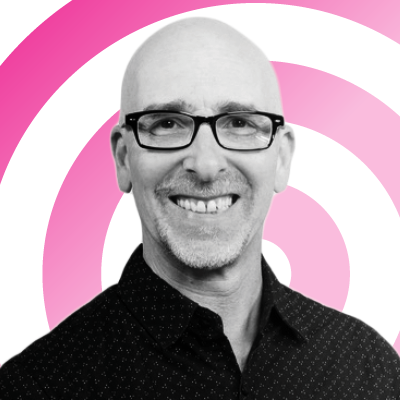 A 35-year industry veteran and award-winning journalist, Lance has covered technology since PCs were the size of suitcases and "on line" meant "waiting." He's a former Lifewire Editor-in-Chief, Mashable Editor-in-Chief, and, before that, Editor in Chief of PCMag.com and Senior Vice President of Content for Ziff Davis, Inc. He also wrote a popular, weekly tech column for Medium called The Upgrade.
Lance Ulanoff makes frequent appearances on national, international, and local news programs including Live with Kelly and Ryan, Fox News, Fox Business, the Today Show, Good Morning America, CNBC, CNN, and the BBC.