Wish is a starry-eyed Disney movie that shines brightly despite its obvious flaws
Opinion
Contributions from
published
Just enough star power to see it through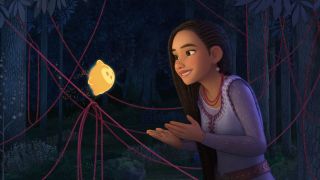 (Image credit: Walt Disney Animation Studios)
If you hadn't already noticed, 2023 is the year The Walt Disney Company celebrated a century of entertaining audiences and hitting us all right in the feels. So it stands to reason that Wish, a film that, to quote Pinocchio's Jiminy Cricket, highlights the importance of "when you wish upon a star", was chosen as the entertainment behemoth's offering to tie in with its centenary festivities.
Fittingly, Wish is a charming fantasy flick that delivers a modern-day fairy tale while anchored firmly in the House of Mouse's illustrious animated history. In it, we're transported to the utopian land of Rosas, where a seemingly benevolent sorcerer King Magnifico (voiced by Chris Pine, clearly having a ball in this role), has the task of taking care of the townspeople's wishes – orbs that physically bear a striking similarity to the core memories of beloved Pixar movie Inside Out – and, each month, grants one of said wishes.
So far, so twee and lovely. However, Asha (Ariana DeBose), a young girl who hopes to become the King's apprentice, discovers Magnifico isn't all that he seems. It turns out Rosas' power-hungry ruler and keeper of the wishes, including that of Asha's 100-year-old grandad, Sabino (Victor Garber), will never grant them all. So starts Asha's mission to expose this wrong and make things right for Rosas' blissfully ignorant populace.
Before that quest begins, it's Asha who first has to come to terms with this bolt out of the blue in one of 2023's final new movies. She's a curious yet head-strong girl who, in a coming-of-age moment, loses her sense of idealism when she realises not all is truly idyllic in her world.
While the opening half hour made me think we were in for a saccharine kid's tale with no real edge or bite – the duet between Asha and Magnifico espousing that "wishes are part of your heart…the very best part" had me rolling my eyes – it was pleasantly surprising to have this 'Magnifico is a villain' plot twist revealed. It's a bait and switch storytelling device Disney has used in other recent animated flicks, such as Frozen's Prince Hans and, to a less antagonistic degree, Abuela in Encanto. Still, it's a novel change of pace that has its evil-doer roots in classic Disney villains of old.
Anyway, when Asha uses the words of her star-gazing dad – dead, obviously, this wouldn't be a Disney film without a deceased parent – to wish upon a star, she unleashes powers of her own. As you might have seen in the film's official trailer, a literal star drops down from the skies to help her on her mission to release all of Rosas' wishes back to everybody.
This particular star – imaginatively dubbed Star – is very cute and, although mute, is likely to become many viewers' fan-favourite character (perhaps more importantly, it's likely to be the merch written onto many Christmas wish-lists). Asha's goat Valentino (Alan Tudk) is another enjoyable player in this fantasy ensemble, especially when he has magic-dust sprinkled upon him by Star and starts to talk with a witty, deep-voiced British accent. The large supporting cast – with stand out actors like Evan Peters (WandaVision, X-Men), Ramy Youssef (The Bear), and Harvey Guillén (Blue Beetle) voicing Asha's friends – also provide a gang of some smart-talking, wise-cracking pals, who have shades of Snow White's seven dwarfs about them.
The dwarves aren't the only call back to Disney characters of yore. In a fun sequence after Star descends from the heavens, the first thing it does is make all the animals talk ("Thanks for not eating me," a deer called Bambi humorously tells a brown bear). Like the famous fantasy scene in Dumbo, this is also a somewhat psychedelic, musical-based trip ( with one line suggesting "if you just see the mushrooms you'll understand", I can't but feel the screenwriters are winking at us) that moves into the philosophical enlightenment space that reportedly comes from ingesting psilocybin: are we not all made of stars, after all?
Dropping back down to the movie's world building – directed by Frozen's co-creator Chris Buck and storyboard artist Fawn Veerasunthorn – it's also evident that the illustrators have harked back to the studio's classic movies. The rendering is gorgeous, while the CGI work, which is prevented from being too animatronic by a lush washing of watercolours, is a perfect mix of modern and vintage artistry.
As for the movie's original songs, which were crafted by Grammy award-winners Julia Michaels and Benjamin Rice, don't quite have that same alluring hook as films of yesteryear. In all honesty, pressed for my favorite, I'd struggle to remember a single one after the credits rolled. And, while DeBose is a powerful singer well equipped to add emotion to her solos, Pine's vocal talents from a singing perspective leave much to be desired. Perhaps it'll sound better in the confines of your own home, rather than in an echo-y theater, when the film eventually makes its way to Disney Plus.
My verdict
It's unlikely to make it to the top of anyone's favourite Disney films, but Wish is a charming way to anchor the magic and sparkle-filled ethos that runs through Disney's DNA. It's also a more than worthy addition to the studio's canon, with DeBose shining in the lead role as the company's latest 'princess' like heroine, its gorgeous animation, and the plethora of Easter eggs peppered throughout making it a worthwhile watch for all Disney fans.
Sure, it's not perfect. The somewhat tired and clichéd battle between good and evil inevitably becomes the climax of the film. And, considering Disney may be making a political comment about the issue of putting false idols up on a pedestal, or how the distraction of the masses stops people from uniting together for the greater good, such sublevel statements might make some older viewers bristle, even if it's a discussion worth having.
Even so, as Asha's final line reminds us, just as Disney has done for 100 years, if we all "just keep wishing", there are no limits to what you, I, or anyone else can accomplish. And that's arguably the most important lesson Disney has taught us.
For more Disney animation-based content, read our exclusive news story on why there's a long development road ahead for Frozen 3 and 4. Then, check out our chat with Wish's creative team that examines how the legacy-built movie that celebrates 100 years of wish fulfilment.
Get daily insight, inspiration and deals in your inbox
Get the hottest deals available in your inbox plus news, reviews, opinion, analysis and more from the TechRadar team.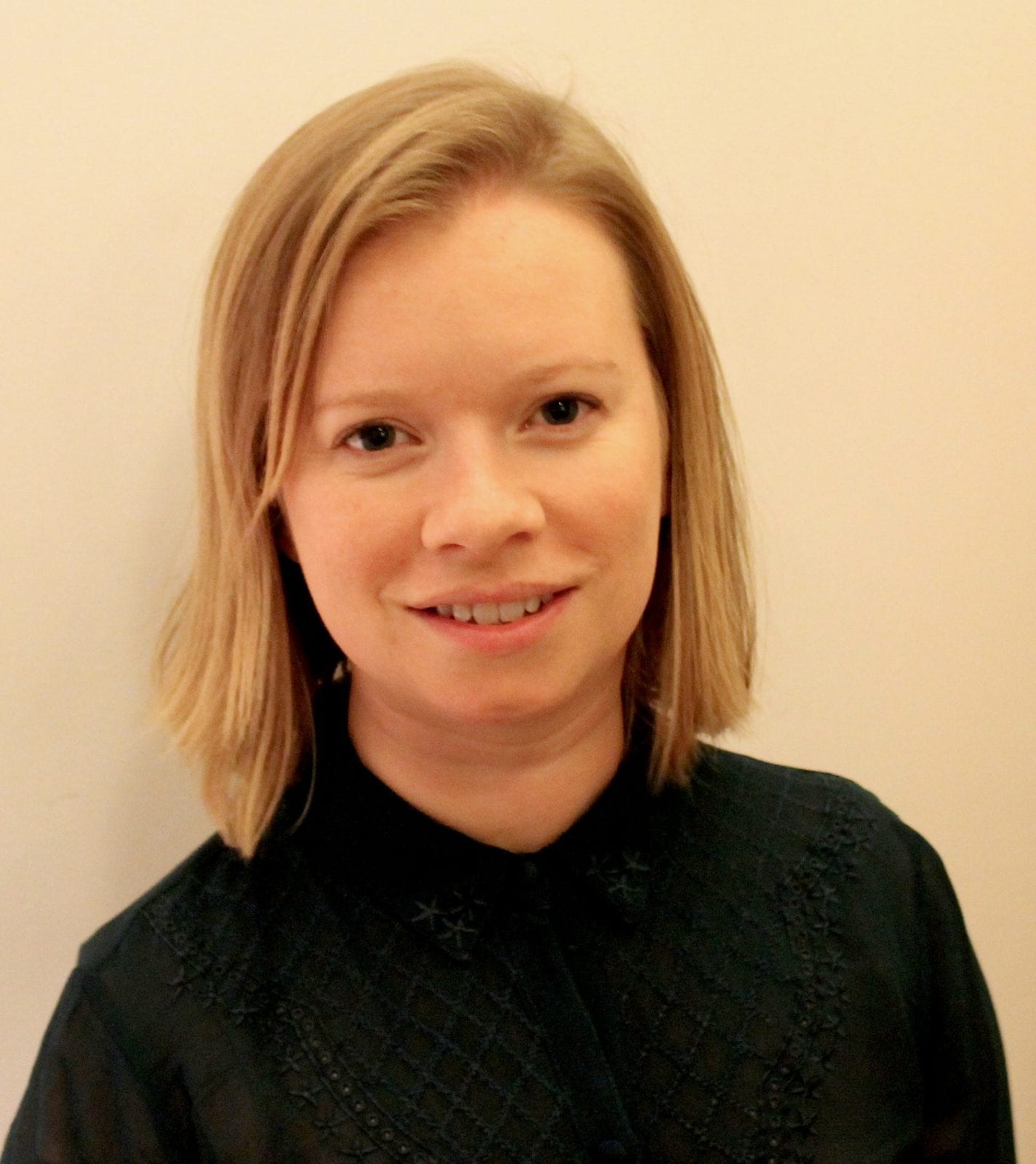 Laura Martin is an entertainment journalist who covers TV, film, and music. She's written for numerous big publications, including TechRadar, Esquire, BBC Culture, The Guardian, and The i newspaper. Her favourite stories usually involve prestige TV drama, reality TV, or true-life documentaries. Basically, the more obscure, the better!