The Sony WH-CH520 are simply superb value. Their sound is clear and well-rounded, and nicely customizable through the app – and DSEE support turns out to be nice to have. They feel well made and are comfortably padded, and while they might not be crammed with features, they've got them where it counts.
Pros
+

Very well-balanced sound

+

Audio customization in the app works great

+

Bluetooth multi-point pairing

+

50-hour battery life
Cons
-

On-ear design isn't for everyone

-

Noise isolation isn't the best

-

No 3.5mm jack
Why you can trust TechRadar We spend hours testing every product or service we review, so you can be sure you're buying the best. Find out more about how we test.
The Sony WH-CH520 are the new super-affordable headphones in Sony's wireless lineup, coming in at $60 / £60 / AU$99. They're on-ear Bluetooth headphones, and while, as you might expect at this price, you're not getting active noise cancellation or Hi-Res Audio support, their focus on sound (and a few useful tricks) means they're still fantastic value.
I don't mind at all when the manufacturers of the best cheap headphones put everything into audio quality, and though the sound here obviously isn't going to blow minds for the price, I could happily listen to it all day. After activating DSEE (more on that shortly), I can't fault the balance between bass, mids and treble; all are equally represented and clear, and the Sony WH-CH520 deliver a nice dose of detail.
The bass underpins things well, adding depth while staying controlled, and letting you have some fun with electronic or dance music. The mids are capable of letting vocals stretch their legs, and giving dense instrument mixes a chance to stand out, although obviously more detail is lost here than in higher-end models. And trebles elevate out of the mid-range well, feeling like they have enough room to breathe.
More expensive options in our list of the best wireless headphones don't just add extra clarity; they'll also feel more natural and offer more dynamic range, with deeper bass and brighter highs. When it comes down to it, the sound here is more constrained and compressed than it is from better headphones – but I'm very happy with the audio you get here for the price. And even better is the fact that you can use Sony's Headphones app to tweak the EQ if you want, and this is actually more effective than in most headphones I've used, cheap or expensive.
It feels like your adjustments are changing the balance optimally, not just bluntly stamping down on the bass or cranking up the treble (or whatever change you choose to make). It has presets, or you can create your own – in the end I chose to just boost the bass a little to suit my tastes using the Clear Bass option, but almost all of my testing was done at the standard settings.
One thing I will note about the sound, though, is that it really opens up once you're listening at about 40% volume; lower than that and it sounds a little more compressed.
Also in the Headphones app, you've got the option to turn on DSEE, and I recommend doing this. This is basically an 'upscaler' for music, with Sony claiming that it can add detail back into Bluetooth-quality streaming. I didn't really feel any difference with detail in the music I listened to, but it did immediately add some warmth to the mid-range that was a small but clear improvement.
Compared to the Sony CH510 that the Sony CH520 replace, there's more cushioning, which is always appreciated in the best on-ear headphones as their design means their earpads sit directly on your ears, which not everyone loves. In fact, I personally avoid them, because I find them less comfortable than the best over-ear headphones – however, I was able to wear the CH520 more happily than most I've tested. There's a fairly notable clamping from the headband on the sides of the head, so people with larger-than-average heads might not love them, but I think they'll go down great with people with smaller skulls.
Despite the cushioning, they're not very noise-blocking (and there's no active noise cancellation), so keep that in mind if you're looking for something for your commute.
The shell is a textured plastic, and feels really well made. It doesn't feel super-premium, but it doesn't feel cheap by any measure either. There are buttons on the bottom of the right-hand earcup for play/pause, volume control and track skipping, and a double-press of the Play button triggers your phone's voice assistant.
The CH520 support Bluetooth multi-point pairing, which is always useful – it means you can rapidly switch between your phone and your laptop for a video call, for example. I had no problems with reliability here, or with their connectivity in general.
Sony's claim of a 50-hour battery life is the icing on the cake, and in my experience that seems about right – though with the caveat that they don't auto-pause when you remove them, and they stay on for a long time when not in use, so if you're not careful you could accidentally run them down.
They charge over USB-C, and come with a short USB-C to USB-A cable in the box. There's no 3.5mm jack option here, sadly, so keep that mind if you want something for a flight or similar, but I doubt it will bother most people looking at these cans.
There is a mic on the Sony WH-CH520 – literally one microphone, and it's best described as "functional" – it's quiet, and not especially clear.
Sony WH-CH520 review: Price & release date
$60 / £60 / AU$99
Launched on Feb 21st 2023
At a highly affordable $60 / £60 / AU$99, the CH520 are firmly aimed at those on a budget. Rivals at this price include the Anker Life Q30 or JBL Tune 710BT, if we're talking about stuff from known brands. Obviously, Amazon is full of cheaper options from names you just saw for the first time.
None of these products is full of bells and whistles given the price, and neither are the Sony CH520, but the app still provides some nice control and additions.
Sony WH-CH520 review: Specs
Swipe to scroll horizontally
| | |
| --- | --- |
| Drivers | 30mm |
| Active noise cancellation | No |
| Battery life | Up to 50 hours |
| Weight | 4.8 oz / 137g |
| Connectivity | Bluetooth 5.2, USB-C |
| Frequency range | 20Hz-20kHz |
| Waterproofing | Not rated |
| Other features | Sony Headphones app support, DSEE upscaling |
Should you buy the Sony WH-CH520?
Swipe to scroll horizontally
| Section | Notes | Score |
| --- | --- | --- |
| Features | It's a shame there's no 3.5mm jack, but app support, multi-point pairing and 50 hours of battery are great. | 3.5/5 |
| Sound quality | Excellent balance, plenty of detail, and easy to listen to. | 4/5 |
| Design | Good cushioning and a quality-feel | 4/5 |
| Value | Absolutely nothing to complain about at this price. | 5/5 |
Buy them if...
You want balanced sound for less
There's none of the bass overload you get on some cheaper headphones in an effort to make them sound more exciting – these are made to handle all kinds of music well.
You need long, long battery life
50 hours! You won't need to charge these very often, so if you're the forgetful type, that's a bonus.
You want to switch between devices
Bluetooth multi-point pairing makes these ideal for anyone who switches between listening to their phone and their laptop/tablet a lot.
Don't buy them if...
You need noise-blocking power
With no ANC and not especially noise-isolating earpads, you will hear outside sounds – especially loud vehicles.
You don't find on-ear headphones comfortable
Despite the extra padding, if you usually prefer over-ear headphones, these won't change your mind.
You're want to go audiophile for less
I like the sound here a lot for the price, but if you're an audiophile on a budget,you should look at going wired – you'll get better sound for the same price.
Sony WH-CH520: Also consider
Swipe to scroll horizontally
| | Sony WH-CH520 | Anker Soundcore Life Q30 | JBL Tune 710BT |
| --- | --- | --- | --- |
| Price | $60 / £60 / AU$99 | $80 / £80 / AU$150 | $80 / £45 / AU$150 |
| Drivers | 30mm | 40mm | 40mm |
| Active noise cancellation | No | Yes | Yes |
| Battery life | Up to 50 hours | Up to 40 hours (ANC on) | Up to 50 hours |
| Weight | 4.8 oz / 137g | 9.2 oz / 260g | 7.8 oz / 220g |
| Connectivity | Bluetooth 5.2, USB-C | Bluetooth 5.0, USB-C, 3.5mm jack | Bluetooth 5.0, USB-C, 3.5mm |
| Frequency range | 20Hz-20kHz | 16Hz-40kHz | 20Hz-20kHz |
| Waterproofing | Not rated | No rating | No rating |
| Other features | Sony Headphones app support, DSEE upscaling, multi-point Bluetooth | Anker app support | Multi-point Bluetooth |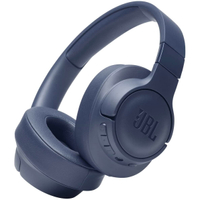 JBL Tune 710BT
Very similar to the Sony overall for features, but again adding a 3.5mm jack into the feature list – and perhaps more importantly for some, they feature over-ear earcups. These might be the better option for those who hate on-ear cans, although they're bulkier and heavier than the WH-CH520.
How I tested the Sony WH-CH520
Tested for one week
Used in an office, while walking in the city, and on public transport
Mainly tested with Apple Music and iPhone 13 Pro
To test the Sony WH-CH520N, I used them as part of my normal routine – listening to music over Bluetooth from my phone while working, while walking around the city, and while traveling on buses and trains.
These are lightweight headphones for commuting and home use, so that's where I focused my testing. I also paired them with a laptop to test multi-point pairing, and aside from streaming tracks from Apple Music, I also listened to podcasts, watched downloaded videos, watched videos and listened to music on YouTube, and tried other sources.
I've been testing headphones and audio equipment for around a decade, ranging from affordable options to high-end sets.
First reviewed February 2023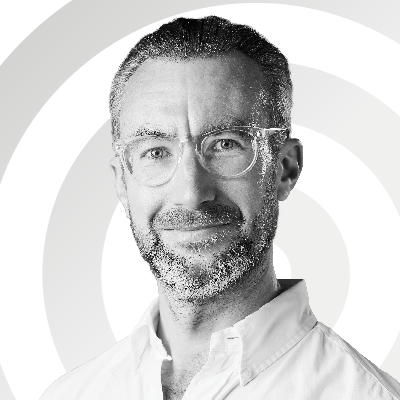 Managing Editor, Entertainment
Matt is TechRadar's Managing Editor for Entertainment, meaning he's in charge of persuading our team of writers and reviewers to watch the latest TV shows and movies on gorgeous TVs and listen to fantastic speakers and headphones. It's a tough task, as you can imagine. Matt has over a decade of experience in tech publishing, and previously ran the TV & audio coverage for our colleagues at T3.com, and before that he edited T3 magazine. During his career, he's also contributed to places as varied as Creative Bloq, PC Gamer, PetsRadar, MacLife, and Edge. TV and movie nerdism is his speciality, and he goes to the cinema three times a week. He's always happy to explain the virtues of Dolby Vision over a drink, but he might need to use props, like he's explaining the offside rule.