Early Verdict
The Razer Leviathan V2 Pro is an astounding follow up to one of the best PC soundbars ever.
Pros
+

Incredible sound

+

Very well-priced for what you get
Cons
-

Larger footprint

-

No 3.5mm or optical input
Why you can trust TechRadar We spend hours testing every product or service we review, so you can be sure you're buying the best. Find out more about how we test.
When I reviewed the Razer Leviathan V2 last year, it felt like PC gamers had finally gotten a proper soundbar that console gamers have been able to enjoy thanks to more mature TV audio equipment from companies like Sonos and the like, but it isn't perfect.
The THX spatial audio isn't really comparable to Dolby Atmos, and the lack of optical or 3.5mm input is going to be missed by some. But while the new Razer Leviathan V2 Pro, announced at CES 2023 in January, doesn't fix the problem of limited inputs, it absolutely brings some amazing spatial audio to rival many of the best soundbars out there — especially when it comes to those available for PCs.
Pricewise, the Leviathan V2 Pro is fully 60% more expensive than the Leviathan V2's $249 / £229 / AU$449 MSRP, so it's definitely a more premium device, but I definitely think that the price is appropriate for what you are getting.
I got to hear the Leviathan V2 Pro for myself at CES, and the difference between the two devices is truly incredible. With five two-inch full-range drivers and a single 5.25-inch woofer driver, the sound output is just as potent as its predecessor.
Where things get interesting with the V2 Pro is the beamforming surround sound effects it is able to produce thanks to its headtracking tech built right into the soundbar.
There are four audio settings you can choose from: stereo, virtual headset, virtual surround speakers, and full-room audio, and while the head tracking tech is probably involved in the stereo and full-room settings somewhere along the line, where it really shines is in the virtual headset and speaker settings.
The virtual headset preset creates a sound isolating effect where the sound getting beamed into your ears sounds remarkably like you'd get with some of the best PC gaming headsets without having the discomfort of actually having to wear one.
When it came to the virtual speakers, any audio you have that features multichannel audio (like PC games) is going to sound absolutely fantastic with virtual multidirectional audio effects that replicate the experience of a 5.1 surround sound system.
Stereo still sounds fantastic and full-room audio is great for a party, but the real selling point on this soundbar is the virtual headset and speaker options. Unfortunately, since it is based on head tracking tech, anyone sitting off to the side is going to have a very different — and very bass-heavy — experience, so the virtual settings are obviously only good for single-user use.
This also means that you need to give the sensor an unobstructed view of you, so if you've got a messy desk or a cat that likes to lay in front of a soundbar, you won't get the effect you're looking for.
On the positive side, all of the effects are produced by onboard software, so you won't have to fiddle around with Razer Synapse to enable them (though you'll still need to use Synapse if you want to tweak the equalizer settings).
As far as connections go, you have the same three-cable setup as the standard Leviathan V2, so USB Type-C for connecting to your PC, a cable to connect the subwoofer, and a power cable. That's it, so any audiophiles out there hoping for optical or 3.5mm are out of luck, which might disappoint anyone who sees the Pro in the name and is hoping for something more on the professional side.
All in all, we'll have to put it fully through its paces when we do a full review, but from my limited time with the Razer Leviathan V2 Pro, it's almost certainly going to be the PC gaming soundbar to beat this year.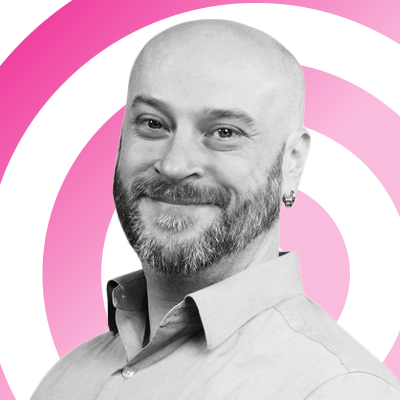 John (He/Him) is the Components Editor here at TechRadar and he is also a programmer, gamer, activist, and Brooklyn College alum currently living in Brooklyn, NY.
Named by the CTA as a CES 2020 Media Trailblazer for his science and technology reporting, John specializes in all areas of computer science, including industry news, hardware reviews, PC gaming, as well as general science writing and the social impact of the tech industry.
You can find him online on Threads @johnloeffler.
Currently playing: Baldur's Gate 3 (just like everyone else).