Why you can trust TechRadar We spend hours testing every product or service we review, so you can be sure you're buying the best. Find out more about how we test.
While you can't use the M4 as a switch box between external AV sources, it's easy to set up and fairly straightforward to use. Even Bluetooth pairing requires precious little brain power.
The credit card-style remote is a bit small and prone to vanishing down the sofa, and in an ideal world the M4 would carry some sort of LED display. But really there's nothing serious to complain about when you're talking about such a high-quality product that costs so little.
Before we heard what the M4 could do we weren't sure it would score all that well for value given that it only gives you 2.1-channel sound for £330 ($380 or about AU$530).
In fact, though, it sounds so much better than pretty much any rival soundbar in the same price bracket that it's actually ridiculously good value - especially if you care about music as much as you care about movies.
The Q Acoustics M4 soundbar doesn't immediately set pulses racing with its slightly prosaic looks, 'mere' 2.1-channel sound and lack of any HDMI support. However, you only have to hear what the M4 can do with both music and movies for your doubts about it to evaporate almost instantly. In fact, it sounds so good that it starts to make the idea of trying to deliver more channels from an affordable sound bar look a bit silly.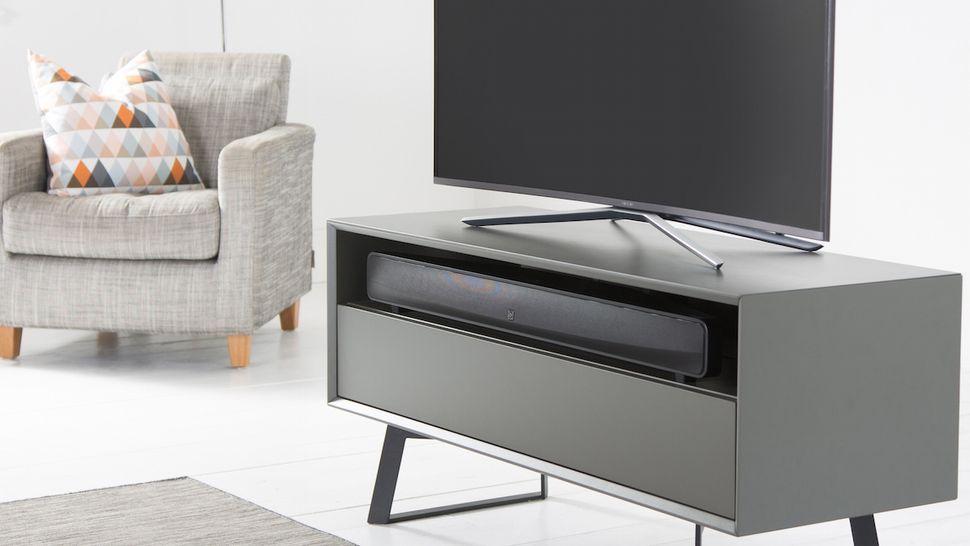 We liked
The M4 sounds wonderfully detailed, precise, powerful and clean with both music and movies. It's also straightforward to set up and use, and given how good it sounds with any source you care to throw at it, it's seriously good value too.
We disliked
The M4's design is nothing to write home about, and may be too chunky for some set up scenarios. There's no HDMI support, and people already familiar with multi-channel sound systems may miss the low-end grunt of an external subwoofer and the immersive qualities of rear-channel speakers.
Final verdict
The Q Acoustics M4 certain isn't a dedicated follower of fashion. It looks slightly dour and serious by the standards of the wider soundbar market, and its refusal to provide any HDMI connectivity or surround sound makes you wonder if it's yesterday's news.
As it turns out, though, the M4 makes a virtue out of most of its apparent weakness, and reminds us in no uncertain terms that great sound quality is essentially timeless.
AV Technology Contributor
John has been writing about home entertainment technology for more than two decades - an especially impressive feat considering he still claims to only be 35 years old (yeah, right). In that time he's reviewed hundreds if not thousands of TVs, projectors and speakers, and spent frankly far too long sitting by himself in a dark room.