The iPhone XR is one of the best handsets Apple has ever made, and that's mainly down to the excellent battery life.
The rest of the phone doesn't really add much to the iPhone family in terms of pure specification or novelty, but it does offer a more budget route into getting a handset.
There are some compromises here, which we've discussed, and some may irk more than others – in our case there's long-pressing where previously one could push the screen a bit harder, because the 3D Touch technology has been omitted – and that's something we're surprised we wanted back, given we didn't think we used it that much before.
The portrait mode on the camera becoming more software than hardware is something that needs to be thought about long and hard – if you're just after a decent enough snapper in the iPhone world, this handset will do that for you, but you can get something much more effective on the iPhone XS and 11 ranges.
The lack of an HDR screen isn't something we could really muster up any feelings about, as we had to study images closely to see any real differences in quality. The lack of an OLED screen is something that's noticeable when placing the XR and XS handsets side by side – but most people won't actually do that.
If you do, the thicker bezel around the edge, as well as the chunkier feel in the hand, will become apparent, but if you're holding the iPhone XR in your local phone emporium and you don't compare it to the iPhone XS, you really won't feel like it's that chunky.
Should I buy it?
If you're looking for confirmation that you're not going to lose out massively by going for the cheaper iPhone, we can confirm that you'll be fine. Yes, you won't be able to stretch the handset to the absolute limits of iPhone performance, but for most that won't be an issue.
If you want the very best camera though, and you really crave the 'wow' factor that comes with an awesome portrait mode snap, then this might not be enough phone for you.
Equally, if luxury, and the very best-looking iPhone, are what you need, again you should probably upgrade to the XS range.
Who's it for?
The person that will enjoy the iPhone XR is someone who's due an upgrade or is struggling along with an iPhone 6S or iPhone 7, and wants to future-proof themselves a little.
The camera will be an upgrade, the battery life a welcome salve and the overall design a step forward. We're never sold on the claims of the glass being ever-stronger – until a truly smash-proof phone appears we're not bothered – but it's good to see that Apple is trying to tackle what's a real issue for many users by making the front of the phone a little hardier.
With a range of colors on offer, this is the more budget- and fashion-conscious iPhone buyer's handset of choice; if you're ensconced in the Apple way of things then you'll find a lot to enjoy on the iPhone XR.
Also consider
Not convinced by our iPhone XR review? Try one of these instead: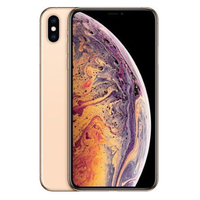 iPhone XS
The obvious next step up from the iPhone XR is the iPhone XS – or the XS Max if you're after a bigger screen. The cost is higher, but it does bring a premium feel and the much-talked-about enhanced camera. It's one for iPhones fan who only wants the best, but whose budget doesn't quite stretch to the new 11 series.
Check out our iPhone XS review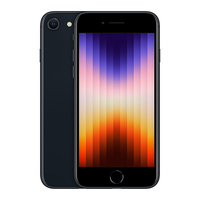 iPhone SE (2022)
The iPhone SE (2022) is a much newer phone, and with that comes more power and the addition of 5G. But it's also packing a more dated design than the iPhone XS.
Check out our iPhone SE (2022) review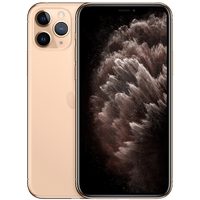 iPhone 11
The iPhone 11 offers a specs and price upgrade on the iPhone XR, but it's now one of the cheaper phones that Apple still sells direct, so it's a reasonable alternative.
Check out our iPhone 11 review
First reviewed: October 2018