With a brilliant display, strong battery life and a full suite of fitness features, the Garmin Venu is one of the best all-round activity trackers. While its app library and touch interface won't trouble the Apple Watch, the Venu is also a stellar smartwatch for those of a sporting disposition. It's also superior to the similarly named Garmin Venu Sq when it comes to both looks and functionality, with storage for up to 500 songs and a wide range of navigational sensors for outdoor adventures.
Pros
+

Vibrant AMOLED display

+

Full suite of fitness features

+

Offline music support
Cons
-

Design is slightly generic

-

Limited range of apps

-

Touchscreen can be fiddly
Why you can trust TechRadar We spend hours testing every product or service we review, so you can be sure you're buying the best. Find out more about how we test.
Two-minute review
The Garmin Venu is the first Garmin watch to feature an AMOLED display, and it's paired with a solid selection of fitness tracking and general smartwatch features that make this watch a great all-rounder.
It's now been followed by the Garmin Venu 2 – an even more capable watch that we found hard to fault in our tests – but the original Venu is still an excellent option, particularly if the newer watch is outside your budget.
Garmin might be known for active wristwear, but its fitness trackers and running watches have been edging ever closer to smartwatch territory. Take the Garmin Vivoactive 4: with smart notifications, offline music, Garmin Pay and app support, the multi-sport ticker was just a few stops short of a fully blown smartwatch.
The Garmin Venu aims to complete that evolution with the addition of an unmissable AMOLED touchscreen. Sharp and vibrant, the distinctive display tips the Venu firmly into smartwatch territory. And, as you'd expect, it's backed up by decent battery life and a full compliment of fitness features.
But with an app library that's still pretty limited and a touchscreen that can sometimes feel fiddly, is the Venu really smart enough to rival the likes of the Apple Watch? And with a significant price hike over its predecessor, does it do enough to differentiate from the technically similar Garmin Vivoactive 4?
In late 2020, Garmin launched the more affordable Garmin Venu Sq. The 'Sq' is short for 'square', but the main difference between this new watch and the original Venu is the lack of an AMOLED display. For more details check out our complete guide: Garmin Venu vs Garmin Venu Sq.
Garmin Venu price and release date
The Garmin Venu was unveiled in September 2019 and is available to buy now. It ships in four different color schemes: Granite Blue with Silver Hardware, Black with slate hardware, light sand with rose gold hardware, and black with gold hardware.
At launch, it was $349.99 / AU$649 in the US and Australia. In the UK, the granite blue option costs £299.99, while the other colour variants will set you back the slightly higher price of £329.99.
The Venu is often available more cheaply at third-party retailers, while Garmin promo codes can also help out.
Garmin Venu: Design
Case measures 43.2 x 43.2 x 12.4 mm
5ATM water resistance
Lightweight at 46.3g
Design score: 4/5
Physically, the Garmin Venu is more of an understated tracker than a distinctive timepiece. Besides a grooved stainless steel band around the bezel, the circular polymer body is otherwise pared-back, bordering on generic – and it's not instantly distinguishable from the Vivoactive 4.
That's not necessarily a bad thing, provided you want a sporty smartwatch that flies under the radar. It makes less of a style statement than the Apple Watch, but it's also subtler than the bold frontage of the Suunto 7. You could easily wear the low-key Venu from gym to office without raising eyebrows: the 12.4mm depth means it sits slim beneath a sleeve, while the quick-release catch makes it easy to switch up your look with 20mm straps.
The metal ring around the case also adds a welcome hint of premium build quality, while the polymer construction ensures the Venu hits the scales at a featherweight 46.3g. Wear it all day and there's little risk of wrist ache.
Unlike the Vivoactive 4, the Venu ships in just a single size. Some will find that restrictive, but the 43mm face offers a good balance between screen size and case dimensions, and it won't dwarf smaller wrists – thanks in large part to the well-proportioned bezel around the 1.2-inch display.
Garmin Venu: Screen, interface and controls
1.2-inch 390 x 390 AMOLED touchscreen display
Customizable watch faces, widget list and home screen shortcut
Touchscreen can be fiddly to use
Screen and interface score: 4/5
Speaking of the screen, the Venu's 1.2-inch AMOLED touchscreen is a sight to behold. Sharp, bright and vibrant, it transforms the user experience when compared to the memory-in-pixel display technology used on other Garmin watches. Blacks are deep, colors vivid and the extra brightness means the screen is readable even on the sunniest of runs.
Watch faces and widgets are crisp, too, courtesy of a 390 x 390 pixel resolution that puts the Venu into the ring with the likes of the Fossil Gen 5, Samsung's Galaxy Watch 3 and the Apple Watch Series 5. It's a display befitting a watch with smart ambitions, complete with a minimalist always-on option for official faces.
Garmin's proprietary software is attractive and easy to understand: widgets are arranged in a vertical list, accessed by swiping up or down from the home screen. This can be reordered on the watch or via the app, but getting to a widget in the middle of list inevitably requires more scrolling than with an icon-based interface. And while the delay between swipe and transition is minimal, the experience feels slightly short of seamless.
Likewise, accessing music controls while exercising means swiping across and up, which is a tricky enterprise while on the run. That said, the data screens displayed during a workout are clear and simple to navigate. Even in heavy rain, the touchscreen responds correctly with no false inputs, allowing you to easily switch between stat readouts, aided by the two physical buttons on the right side of the watch.
Pressing and holding the top button will bring up a customisable array of icons. These link to essential tools and settings, such as brightness and display lock, as well as Garmin Pay, music controls and more.
Hold the bottom button and head deeper into the settings menu to choose a tool for the shortcut slot (found by swiping right on the home screen) and to adjust gesture sensitivity. While the occasional motion might be missed, set sensitivity to high and the screen will wake with a clear flick of the wrist.
Garmin Venu: Performance and tracking
Reliable GPS and heart-rate tracking
Dedicated modes for almost every discipline
Pulse oximeter measures blood oxygen levels
Performance score: 5/5
Smartwatch aspirations notwithstanding, the Venu is a properly comprehensive multi-sport tracker. As you'd expect from a Garmin device, there are dedicated profiles for all sorts of sports, which can be individually loaded onto the watch. Besides running, cycling, pool swimming and golf, you can select from cardio, strength training, rowing or a whole host of different disciplines. Runners can follow input from Garmin's Coach, a programme that guides you to your goals with adaptive training recommendations, while gym goers can task the Venu with counting their reps – though this system isn't foolproof unless you're doing straightforward dumbbell curls.
These tracking modes are backed up by the Venu's impressive suite of sensors. For outdoor activities, there's GPS, GLONASS and GALILEO on-board, offering accurate location-tracking and excellent coverage. The Venu is quick to pick up a signal and reliably traces routes, even in wooded areas. Complimented by the in-built barometric altimeter, it's also deft at recording terrain data across an activity, so your elevation effort won't go unnoticed.
As for everyday effort, the Venu measures daily exertion in several ways. A pulse oximeter can track blood oxygen levels during exercise, sleep and throughout the day, noting your body's response to intense workouts and moments of stress. It's intriguing data to dig through – especially the stress tracker – even if regular activation can sap the watch's battery life.
And you've also got heart-rate tracking, of course. The Venu's HRM is up there with the best wrist-based sensors: its average and peak figures across both runs and gym workouts were all but identical to those from a chest strap. As with any wrist-based monitor, positioning is important, but results were impressively consistent when the watch was firmly strapped. The optical sensor is less responsive than a chest strap to rapid changes in heart-rate, though, so HIIT fans might want to pair the Venu with an ANT+ or Bluetooth chest strap.
Garmin Venu: Health and fitness features
New breathwork and respiration features
Animated workouts to guide you
No shortage of data to delve through
Health and fitness feature score: 4/5
What does the Venu do with that heart-rate data? Besides tracking the intensity of your exercise, it can also be used with several of the watch's wellness features. Based on heartbeat and heart-rate variability figures, the Venu can calculate the number of breaths you take per minute. Your current respiration rate can be found on the Health Stats widget, with the option to tap for a graph of your seven-day average.
That data can also be used to guide you through breathing exercises. Add the breathwork widget to the watch, select a technique – relax and focus, for example – and the Venu will lead you through inhalations and exhalations using simple instructions, visualisations and haptic feedback. It's a neatly executed feature, especially when combined with the stress-tracking tool: if you're tense, the Venu will suggest some useful deep breathing techniques.
Rounding out its suite of health features, the Venu serves up no shortage of sleep stats, logging respiration, blood oxygen and heart rate throughout the night. It sometimes seems a little generous in terms of duration, but it's difficult to critique the accuracy of sleep stage monitoring without an observed trial. What's not lacking is data, with all manner of graphs and charts available to view in the app.
Hydration tracking logs the water lost while exercising and, if you manually input it, the quantity drunk during the day. The results, together with sleep stats and exercise data, are fed into Garmin's Body Battery, which offers a holistic measure of your body's energy levels. In theory, this will indicate whether your body is ready for a workout or needs more rest. In reality, it's a novel indicator to augment your training, but the drain/gain amounts don't always feel as if they reflect the body's actual physical state.
More broadly, the Venu features step goals, movement reminders and real-time achievement badges, as well as animated workouts which can guide the uninitiated through a range of exercises, with the help of haptic vibrations, straightforward directions and timers. There's menstrual cycle tracking, too, as well as high heart-rate alerts. While the Apple Watch might trump the Venu with its ECG and irregular rhythm detection, Garmin's smartwatch doesn't come up short in the tracking stakes, with an arsenal of meaningful tools to assess your health.
Garmin Venu: Smart features
Offline music and bluetooth headphone pairing
Garmin Pay, but limited support in the UK
Slim app selection in ConnectIQ store
Smart features score: 4/5
Beyond being a superlative health and fitness assistant, the Venu has clear smart ambitions. Besides notifications and safety alerts, there's offline music support, Garmin Pay integration and a library of apps and watch faces to pick from. While the potential is impressive, though, there isn't quite the same depth in execution as a device like the Apple Watch can offer.
That's not to say the Venu isn't clever. Paired with a smartphone, it reliably delivers notifications, while syncing with the Garmin Connect app is swift and slick. Offline music integration is a boon, too, especially if you're a fan of phone-free running: with an app such as Spotify, Deezer or Amazon Music installed, it's straightforward to save playlists to the watch and pair with a set of wireless headphones. Downloading via Wi-Fi can take a little while and the Bluetooth connection sometimes stutters with larger arm movements, but the listening experience is broadly faultless.
For apps and watch faces, you'll need to download the separate ConnectIQ app. Here you'll find a healthy line-up of official and third-party faces, most of which are customisable. Less impressive is the selection of apps available to install as widgets on the watch. Besides music streaming services, options are limited: you won't find the likes of Strava, Peloton, MyFitnessPal or Headspace in the store – and of the apps that are there, quality is pretty hit and miss.
Thankfully, i's possible to sync activity data with services such as Apple Health and Strava through the Garmin Connect app. Given that Garmin's been in the fitness game for a long time, it should be no surprise that its smartphone software is pretty much seamless. Home to Garmin Coach, achievements, device settings and data galore, Garmin Connect is also one of the most attractive partner apps on the market. It's easy to use and neatly lays out all the numbers you could ever need.
Garmin Pay is baked-in too, which means the Venu can serve as a virtual wallet – provided your bank is one of the handful that's participating in the UK. Given that many high-street banks aren't currently supported, Garmin's contactless payment option will be less useful for most users than the likes of Apple Pay or Google Pay.
And there's no voice assistant, either. This might not be a dealbreaker, but it further highlights that the Venu doesn't quite have the smarts of its rivals.
Garmin Venu: Battery life
Up to five days in smartwatch mode
Up to six hours with GPS and music enabled
Short proprietary charging cable
Battery life score: 3.5/5
Strong battery life has long been a feature of Garmin devices. And while the Venu doesn't have the weeks-long endurance of a dedicated sports watch, it comfortably trumps several flagship smartwatches. According to Garmin, it'll go for five days on a single charge in smartwatch mode, or six hours with both GPS and music streaming active. In practice, longevity varies significantly depending on usage, but that five-day figure is easily achievable with a mix of activity tracking, everyday wear and sleep logging.
That compares very favourably with the 18 hours offered by the Apple Watch and the two to three days that the Fossil Gen 5 can do in 'extended' mode.
If your workout schedule demands daily route-logging, you'll naturally find that the Venu needs to visit the plug more often. Enabling 24/7 pulse oxygen tracking and the always-on display will similarly increase drain, but the Venu should still see you through several days of mixed usage.
There's no built-in battery saver mode, but it is possible to eke out the cell's capacity by individually disabling certain connectivity features as necessary. And though you won't find a time estimate like you'll see on the Polar Grit X, drain is pretty predictable throughout the day and during an exercise, so you shouldn't face any unexpected drops.
Only when saving music via Wi-Fi are you likely to experience a rapid fall in battery level, so it's generally best to sync while the watch is attached to the oddly short proprietary charging cable. A full charge takes just an hour or so from flat to full, depending on the wattage of your adapter.
Verdict
There's no escaping that the Garmin Venu is a sports watch first and smartwatch second: its app library is underpopulated, Garmin Pay availability is limited in the UK and there's no voice assistant. But as a smart sports watch, the Venu is one of the best you can buy.
It takes the already capable Vivoactive 4 and adds a stunning AMOLED display to the spec sheet, while retaining the ability to track all sorts of sports with its comprehensive array of sensors. And it does so without sacrificing the strong battery life for which Garmin devices are known.
Yes, its design could be more distinctive and swiping through the UI could be just that little bit slicker. And, yes, the Vivoactive 4 offers a largely identical skill set, including offline music support. But if you want a multi-capable sports watch with a striking AMOLED display, the Venu is for you.
Buy it if...
You like a screen that's clear and bright
Nothing beats AMOLED for a bold, vibrant display, and the Venu's 1.2-inch 390 x 390 touchscreen is something to behold. Sharp, bright and vivid, it gives every widget added pop, as well as enhancing the clarity of text and stats.
You want a smart sports watch that can track it all
From running to cycling to swimming to breathwork, the Garmin Venu offers dedicated profiles for all sorts of sporting disciplines. And with a comprehensive suite of sensors, it's capable of tracking all manner of metrics, including pulse oxygen and respiration.
You want phone-free music playlists
With support for streaming services such as Spotify, Deezer and Amazon Music, the Venu lets you easily save playlists offline. Pair it with a set of Bluetooth headphones and you can soundtrack workouts without needing to keep your phone nearby.
Don't buy it if...
You want a fully-fledged smartwatch
Offline music, smart notifications and safety alerts all make the Venu a smarter sports watch, but Garmin's ConnectIQ catalogue remains a long way short when it comes to quality apps that can enhance functionality. And with limited support for Garmin Pay in the UK, the contactless payments can't add much.
You want weeks-long battery life
At up to five days, the Garmin Venu's battery life exceeds that of many major smartwatches – and with six hours of GPS and music streaming, it trumps the Apple Watch. That said, if you want a watch that can last for weeks on end, you're better off with something like the Garmin Instinct Solar.
You like your touchscreens slick and quick
The Garmin Venu's interface is fairly straightforward to navigate, with a neat combination of two buttons and a touchscreen. However, some will find the display a little fiddly for poking smaller icons, while slightly sluggish widget transitions could be slicker.
Also consider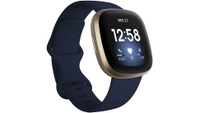 Fitbit's best smartwatch is a well-placed Venu rival, with great design, fitness tracking and smarts. Requires a premium subscription to really sing, however.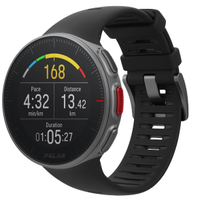 A light, smart and supportive multi-sport watch, Polar is engineered for athletes and the V2 is available at a very reasonable price.
Formerly News Editor at Stuff, Chris has rarely been able to resist the bite of the travel bug – so he now writes about tech from the road, in whichever Wi-Fi-equipped café he can find. Fond of coffee kit, classic cars and sustainable gear, if there's one thing Chris loves more than scribbling, shooting and sharing his way around the world, it's alliterative triplets.