EZVIZ's DB2 video doorbell is ideal for those who might not need full-on security camera monitoring, but want to keep an eye on their property's exterior. It's simple to set up, has great battery life, and offers a good selection of features. Plus, the ability to save footage via a microSD card is a gift for those who would rather avoid paying for cloud storage. However, its app isn't as slick as some, so you may have to spend time digging around to find what you want.
Pros
+

Clear 2K video and sound

+

Night vision of up to five metres

+

Anti-loitering function
Cons
-

PIR detection can be overly sensitive

-

No swappable batteries

-

App difficult to navigate
Why you can trust TechRadar We spend hours testing every product or service we review, so you can be sure you're buying the best. Find out more about how we test.
One-minute review
It's been almost 10 years since EZVIZ (short for 'easy vision') launched its first smart home devices. In the last few years, the company has scooped awards for its 'user-centred' designs, making it a real contender in the cluttered smart home market. The DB2 video doorbell is one of its latest offerings, a tech-packed follow-up to the DB1, which launched three years ago.
As well as blur-free 2K video with a wide field of vision, the DB2 includes human-shape and PIR detection up to five metres away, meaning that you can be alerted before someone has reached the door, as well as be notified if someone is hanging around outside without ringing the doorbell. These features give it the feel of a video doorbell but with some security camera capabilities, making it ideal for those who may not need a fleet of all-singing, all-dancing best home security cameras but would still like the ability to monitor their property.
Another useful feature is the ability to save video recordings locally using a microSD card (up to 256GB, card not included), rather than being tied into a cloud storage subscription. This slots into the side of the chime included in the kit, so is safely inside your home. There's also a voice changer function which changes your voice when you answer the door so the person ringing the doorbell can't tell if you're a child/woman/elderly etc - a good option if you live alone, perhaps - though how often you'll use this is debatable.
On test, we found that the DB2 functioned well, with no real delay between someone ringing the doorbell and notifications coming through. The only issue we encountered was that it could be overly sensitive to movement when not in energy-saving mode, notifying us of every passer-by and vehicle beyond the bounds of the property. We had mixed success when drawing privacy zones. As a video doorbell with some security monitoring built in, the DB2 would be great for those on a tight budget, or who would rather not have to manage multiple devices, or incur the ongoing costs associated with some of the best video doorbells.
Ezviz DB2 price and availability
List price: £109.99
Only available in the UK
The EZVIZ DB2 video doorbell kit is only available in the UK, and is priced at £109.99 at Amazon, Very and the EZVIZ store.
Compared to other video doorbells, the DB2 is relatively affordable considering that it has lots of functionality and that the kit includes the chime. This is an element that's usually an extra cost with Ring video doorbells, and pushes the price up by 10-20%. The kit also includes two mounts: one straight-on, one angled down: which one you choose will depend on where the doorbell is mounted and the field of vision you'd like it to cover.
EZVIZ doesn't even take the opportunity to upsell you on a spare battery: as the battery is embedded in the doorbell, the whole unit is charged as one. The only accessory you may want to invest in is an extra chime for other floors, which costs £34.99 at Amazon. The DB2 is the more basic doorbell in the DB2 range: for those who want even better-quality video, there's the higher-resolution DB2 Pro.
Value score: 5 out of 5
Ezviz DB2 design
Easily identifiable ring button
Plug-in chime
Integral battery
Despite being sleek and high-tech looking, the DB2 is still recognisable as a doorbell, which might not sound like a feature to highlight, but is essential to its being useful. This is thanks to a large button with a bell symbol on it; and interestingly, once we'd installed the DB2 video doorbell, our existing doorbell was routinely ignored in favour of the new one. In its Classic White version, it stands out, but there's also a Space Grey finish for those who prefer something more subtle. It's quite tall compared to other video doorbells at 15cm, and fairly slim at 5.8cm deep and 3.2cm wide. Above the button is the camera, which captures a 176-degree field of view.
The whole unit needs to be removed from the mounting plate for charging: it clips on and off with use of a pin, and there's a cover at the side protecting the charging port from water ingress (it's weatherproof up to IP65). A USB charging cable for recharging is included. We found the installation process to be pleasantly fuss-free; as mentioned, the kit includes two mounting plates – one straight-on, and the other slightly angled downwards by five degrees – plus screws and a compatible screwdriver for more permanent installation, and a foam sticker if screwing into the wall isn't an option.
Image 1 of 2
Adding it as a device in the EZVIZ app was also straightforward – once we'd scanned its QR code, it only took a couple of attempts for the doorbell and chime to sync up.
Design score: 5 out of 5
Ezviz DB2 performance
Easy to install
Overly sensitive to traffic and passers-by
Voice changer is more of a novelty
One element we liked about the DB2 video doorbell was the simple set-up: small things, such as including the right-sized screwdriver in the box, which saves you rooting around in a toolbox, make installing it a quick job. We opted for the straight-on mount, as we were mounting the doorbell to one side of the door at roughly shoulder height.
The main issue we had with the DB2 was its PIR detection. In the high-performance mode, it tended to pick up every vehicle that drove past, as well as passers-by, resulting in us receiving multiple notifications every hour. Even dropping this preset to the power-saving mode resulted in fewer unwanted notifications. There is also a super power-saving mode, but that effectively puts the doorbell to sleep until it's activated.
There are a couple of ways round this issue. For a start, the user customisation mode allows you to modify settings, such as reducing PIR sensitivity to low; however, when we selected this option we still received unwanted motion notifications. There's also the option to change the detection mode to 'human shape', but the doorbell continued to pick up people walking past. Interestingly, the DB2's loitering detection only works when in PIR detection mode, and not when in human-shape detection mode. The loitering period only stretches up to 15 seconds though – the option to select a longer loitering period would be useful too.
We eventually worked out that the most effective solution was to set up no-filming privacy zones, blocking out the street. This resulted in the odd notification of movement, but far fewer than before. For those who would still like to receive notifications of movement, but not past a certain time or during the day, there's also the option of setting a schedule to cut down on notifications 24/7.
Motion alerts aside, what the DB2 does well is work as a doorbell – from the button being pushed outside, there's barely a delay between the chime sounding and the notification coming through to your phone. The notification takes the form of an incoming call, giving you the option of answer or reject, and the sound and video once you've answered are clear. At night, the footage is in black and white (as there's no integral light) but the clarity is still good.
As with a security camera, you can monitor a live view of the video feed without the doorbell being rung, and take a snapshot of the view, or record it. The doorbell also records sound, and the range is impressive – we could hear people chatting around 10 metres away, although it wasn't possible to make out words.
One of the DB2's more novel features is a voice changer. It's an interesting idea for those who dislike answering the door to strangers, but the options leave something to be desired – you can choose between Clown, which makes you sound like a cartoon chipmunk, or Uncle, a deep tone that wouldn't sound out of place when demanding a blackmail ransom.
Performance score: 4 out of 5
Ezviz DB2 app
Hard to find some settings
Privacy zones feature needs work
Some features are poorly explained
While most of the DB2's settings can be accessed via its main menu, including its working mode and detection sensitivity, others are hidden several screens away. These include the option to demarcate custom privacy zones – three screens away from the app opening – which is a shame because it's a useful feature. The zones themselves are easy to draw over the live camera view - you can draw up to four of them as coloured boxes and then hit the save button - but are tricky to remove: they require a double tap to select them once saved, which isn't explained, and may make you think once they're drawn, they're on there forever. The app's clunky explanations can be at worst, unclear, and at best, jarring: for example, when someone has rung the doorbell, the accompanying event displays the text 'Somebody there ring the door'.
The option to create a notification schedule is similarly hard to access: should you wish to set one, you'll have to go into Settings > Notification > Message Notification > Configure Notification > Add a schedule. You'll need to go through fewer screens if you want to alter the tone of the Clown/Uncle voice changer, which begs the question of what's more of a priority for the average user. A search facility for the feature you're looking for would be a handy addition here.
The DB2 can be linked to a wireless speaker, though again, there's little guidance on how to do this in the app, and it doesn't state if the doorbell is compatible with, for example, Alexa or Google Home.
App score: 2.5 out of 5
Ezviz DB2 battery life
Long-lasting battery
Whole unit needs to be removed for charging
Charges to 30% in 2.5 hours
EZVIZ says the DB2 can run for up to 115 days on a full charge, with battery life maximised by its energy saving mode. In testing, we found the battery to last really well – three weeks of alternating between high and low sensitivity and changing settings resulted in it dropping to only 75%. However, the fact that you can't swap in a fully charged battery for a flat one is an annoyance. The whole DB2 unit needs to be removed for charging, meaning that you'll probably have to put it on charge overnight, or be without a doorbell for a portion of the day. From empty, the battery charged to 30% in two-and-a-half hours, suggesting that flat to full could take around eight hours.

Removing it for charging isn't that straightforward: there's a pin tool, which you push up into a hole at the bottom of the doorbell to release the locking mechanism. While this is to ensure that the doorbell can't be easily stolen (it also has an anti-tamper alarm), the pin tool is so small that it's likely to be easily lost if you don't pop it on a bunch of keys or tie something to it. There's an on-off switch at the back to disable the tamper notification while the unit charges.
Battery life score: 5 out of 5
Ezviz DB2 score card
Swipe to scroll horizontally
| Attribute | Notes | Score |
| --- | --- | --- |
| Value | The DB2 has plenty of features for the price, and the kit includes a chime. Plus, there's no need to sign up for a subscription. | 5/5 |
| Design | It's not too large, but it's well-designed to attract the attention of visitors to your door, with a noticeable bell button. | 5/5 |
| Performance | It handled callers at our door flawlessly, with good-quality video and audio, but it's a little on the sensitive side for general motion. | 4/5 |
| App | It's hard to find key settings, some features are concealed within multiple menus, and poor explanations make it difficult to get the best experience from the DB2. | 2.5/5 |
| Battery | While the charging process could be more convenient, you probably won't have to do it that often. | 5/5 |
Should I buy the Ezviz DB2?
Buy it if...
You want a video doorbell and basic security camera in one device
While you won't get all the capabilities of a wireless security camera, the ability to keep an eye on your home via good-quality video, with a wide view and clear sound from a doorbell, is a real bonus.
You don't want to be tied in to a subscription service
The DB2's local storage on a microSD card within its chime means there's no extra subscription cost.
You don't want to be constantly charging batteries
Stick to the DB2's energy-saving settings and you may not have to charge it more than once a quarter, making it pretty low-maintenance compared to some wireless security cameras.
Don't buy it if...
You live close to a road
While it's not a deal-breaker, you may find yourself twiddling with the detection settings for a while until you find the right balance of motion events.
You like having a spare battery ready to be swapped in
Because you have to charge the entire DB2, rather than just the battery, you'll be doorbell-less while it charges up.
You don't need the wide field of vision
Being able to see a large portion of the outdoor area will be handy for some, but if all you want to keep an eye on is a pathway outside your door, this feature may be redundant for you – and you may end up regularly recording your neighbours.
First reviewed: December 2022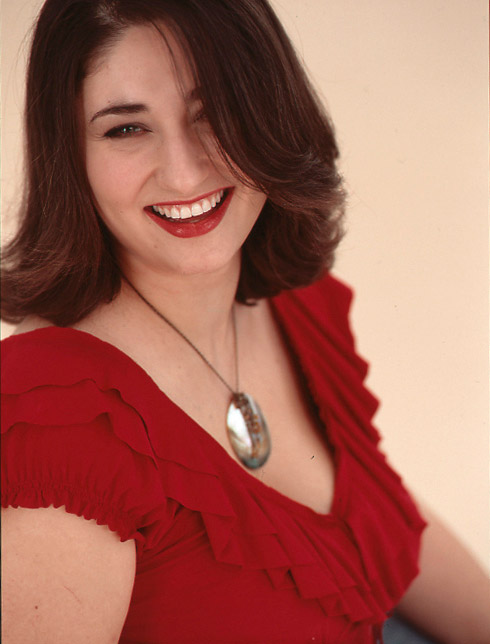 Freelance journalist Rachel Ogden has more than 20 years' experience but for the last 14 years, she's worked exclusively in interiors, writing about everything from large and small kitchen appliances to the latest home tech. Partial to strong coffee, low-fat chips, and any kind of cake, there's nothing she likes better than a time-saving gadget.