The Dell XPS 13 Plus is Dell's attempt at shaking things up, and it's not a terrible attempt. It's sleek, lightweight, refined, and features some truly intriguing design choices that put it ahead of even the venerable XPS 13 for style and beauty. However, when it comes to actually using it, the XPS 13 Plus fails to consistently perform to the level of its peers and even has features that serve as major accessibility hurdles.
Pros
+

Beautiful lightweight and stylish design

+

OLED screen with thin bezels

+

Excellent lattice-free keyboard made for writing

+

Great sound quality
Cons
-

Prone to overheating

-

Touch bar and touchpad are terrible for the visually impaired

-

Webcam isn't HD quality

-

Horrendous port selection
Why you can trust TechRadar We spend hours testing every product or service we review, so you can be sure you're buying the best. Find out more about how we test.
Dell XPS 13 Plus: Two Minute Review
The Dell XPS 13 Plus is an interesting and new take on the XPS 13 legacy, and we're not against seeing companies shake things up or take bold risks with time-honored designs.
As the best Ultrabook ever made, if not the best Windows laptop ever produced, the Dell XPS 13 is going to have its devotees, and the Dell XPS 13 Plus is born into controversy simply because it's a nearly complete redesigned from the model we saw in our Dell XPS 13 (late 2020) review.
The Dell XPS 13 Plus shows why its important to take those risks though, since the result is one of the most visually stunning laptops we've laid our eyes on. From the absolutely gorgeous chassis and finish to the beautifully economical keyboard, to the nearly invisible glass touchpad, to the ultra-thin bezels that offer the most efficient screen real estate you're going to find anywhere. It creates an image of refinement and beauty that few other laptops offer, and if things were simply a matter of style, it would be a shoe-in for our best laptop list, without question.
The starting price for this laptop is $1,299 (£1,298 / AU$2,339) and is readily available in the US, Australia, and the UK, which is good considering the supply chain is still trying to walk off the past couple of years of pandemic-induced shotdowns, delays, and uncertainties.
The base model comes with an Intel Core i5 CPU, 8GB RAM, 512 SSD storage, and a non-touch HD screen. However, you can upgrade pretty much every spec, including adding an OLED touchscreen to it, and the OLED screen is stunning indeed with a gloriously high resolution that makes anything onscreen shine. The touchscreen is smooth and responsive as well, and it's quite resistant to fingerprint smudging to boot.
However, striking visuals don't always translate to other factors like build quality, performance, port selection, and more, which in the case of the XPS 13 Plus is very inconsistent. For instance, the same visually stunning touchpad is very awkward to use at times even with its haptic feedback. And the touch bar at the top of the keyboard has the same issue, only worse, because it lacks any feedback at all.
Its performance is excellent though, handling multiple work-related tasks like a champ. The Dell XPS 13 Plus does noticeably trail behind other similar Ultrabooks in benchmark scores. It also plays many games well due to the strong CPU, so as long as you're not trying to run Hitman 3 or Cyberpunk 2077, then otherwise you have a machine that can handle low and mid-range titles well.
The webcam, not surprisingly is 720p. Infinity bezels come at a cost, and a cheap webcom is one of them, but the quality is at least pretty good for what it is. The battery life is average but nothing you'd expect from an Intel Evo-certified Ultrabook, hitting a bit over the six-hour mark on average.
All together, the Dell XPS 13 Plus is a stunning laptop, but you're likely to encounter some frustrations that will likely turn off more people than it appeals to, which is a shame.
Dell XPS 13 Plus: Price and availability
Available in many regions
Price is comparable to other Ultrabooks
For an Ultrabook, the Dell XPS 13 Plus's starting price is surprisingly affordable at $1,299 (£1,298 / AU$2,339). The model that TechRadar was sent is a bit pricier, at $1,949.00 (£1,799 / AU$2,789) but still not ridiculously expensive compared to other comparable laptops on the market. Then there's the most expensive model with the highest specs that will run you $2,459 (£2,148 / AU$3,999).
The UK and US upgrade parts mirror each other for the most part, but the Australian version takes a slight hit as you can only upgrade up to an i7-1260P and not the i7-1280P the other two regions have access to. And the UK and Australia are both missing one of the display options and only the UK offers the Linux operating system.
Dell XPS 13 Plus: Design
Very lightweight and sleek
The keyboard is great, the touch bar and touchpad? Not so much
Port selection is terrible
One of the Dell XPS 13 Plus's most distinctive qualities is its drop-dead gorgeous design. From the moment we laid eyes on this machine upon its arrival at the TechRadar office, we knew Dell had truly upped its build game. The graphite paint job, which would be boring on nearly any other laptop, manages to exude class and sophistication at a mere glance. And it doesn't hurt that the chassis is made from low-carbon aluminum, which lowers the carbon footprint.
Dell XPS 13 Plus Key Specs
Here is the Dell XPS 13 Plus configuration sent to TechRadar for review:
CPU: Intel Core i7-1280P
Graphics: Iris Xe Graphics
RAM: 16GB LPDDR5
Screen: 13.4-inch, 3456x2160p, 60Hz, OLED, Touch, Anti-Reflect, 400 nit
Storage: 512GB M.2 PCIe SSD
Ports: 2 x Thunderbolt 4
Connectivity: Wi-Fi 6, Bluetooth 5.2
Camera: 720p, 30 FPS HD
Weight: 2.77 pounds | 1.26 kg
Size (W x D x H): 11.63 x 7.84 x 0.60 inches | 29.54 x 19.91 x 1.52 cm
Battery: 55 WHr
The model we tested featured an OLED display that produced stunning visuals, especially when it came to movies and games. There's also an HDR mode that can be toggled off and on, and the difference in resolution is staggering.
The keyboard, which features an edge-to-edge design by removing the lattice, is tailor-made for writers. The keys are large and have satisfying mechanical feedback despite not being mechanical. And despite the lack of space between keys due to their size, there's rarely an issue with typos. Simply put, this is probably the best laptop for writers that we've tested in a long time.
And none of this does justice to just how visually aatractive it truly is.
But there are two very polarizing features of the Dell XPS 13 Plus: the trackpad and all new touch bar. The entire wrist rest is made of Gorilla Glass, including the trackpad itself, which means that the pad uses haptic feedback rather than mechanical feedback in order to simulate the same responsive feel.
It's extremely well designed and you can even turn up the intensity of the tactile signals to make it even more responsive. While the amount of craftsmanship that went into this design is admirable, you can't help but wonder about the point of not having well-defined borders indicating the location of the admittedly generous size of the trackpads.
The same is true of the touch bar but even worse. The touch bar serves as both the shortcut and F-keys at the top of the keyboard. Unlike the trackpad, the touch bar has no haptic feedback, which is incredibly jarring if you're not sure whether a button press worked.
You also need to press the 'Fn' key to switch between the shortcut buttons and F-keys, which can be a bit cumbersome at times. The lack of traditional mechanical design for both the trackpad and touch bar is not only gimmicky but is a serious accessibility issue for those with vision loss or serious visual impairment. For all its glamour, the Dell XPS 13 Plus lacks a key functionality that a sizable chunk of people who might otherwise buy this laptop genuinely need.
The Dell XPS 13 Plus features ultra-thin bezels, adding to the sleek design while significantly increasing the screen real estate. Its sound system is incredible as well, featuring a four-speaker setup with loud and clear sound that conveys complex and layered tones beautifully.
The webcam is a little above average in quality, slightly better than plenty of other 720p cameras but its still disappointing to see in general. The ventilation system is slightly below average, lending itself to overheating very quickly unless the 'Cool' mode is activated.
The port selection is, simply put, absolutely abysmal, especially for an Ultrabook. There are only two Type-C USB slots, which include the charging port. There are two adapters included with the laptop, one for Type-A USB and the other for an audio jack. And while this does provide more options, it also means that both of them plugged in prevents you from charging your laptop.
Dell XPS 13: Performance
Ventilation often hampers performance
Can juggle multiple work tasks and some gaming
In terms of performance, ventilation is becoming a major barrier for many CPU-intensive tasks like movie streaming, juggling multiple tabs and work documents, and even gaming that otherwise shouldn't be taxing.
The Dell XPS 13 Plus overheats within a matter of minutes, which froze or shut down games or even benchmarks during our testing. This is especially worsened when the laptop is plugged in and is only abated once the 'Cool' mode in the My Dell app is activated.
Once the issue is resolved, the laptop can run most low-end and mid-range games just fine.
Dell XPS 13 Plus Benchmarks
Here's how the Dell XPS 13 Plus performed in our suite of benchmark tests:
3DMark: Night Raid: 15,179; Fire Strike: 4,713; Time Spy: 1,772; Wildlife Unlimited: 12,367
Cinebench R23 Multi-core: 9,043 points
GeekBench 5: 1,490 (single-core); 8,175 (multi-core)
PCMark 10 (Home Test): 4,587 points
Battery Life (TechRadar movie test): 6 hours and 26 minutes
Civilization VI (1080p, High): 18 fps; (1080p, Low): 45 fps
In fact, games like Civilization VI or Octopath Traveler will run at a stable 45 FPS on higher settings. For the former, its highest count reached up to 180 FPS on the highest setting, which is excellent.
However, once it comes to the more taxing titles like Warhammer III, it barely runs and can even freeze up when the machine is too overworked. For this laptop, stick with lower-end titles at most.
As for other benchmarks, this machine performs decently well but scores lower in every test compared to many of its competitors. Especially in terms of the PCMark10 Home test, which shows that even with more mundane work tasks, it performed worse than its peers.
And considering that the price range is around the same, this could be a significant point of comparison when comparing the XPS 13 Plus to, say, the new Apple MacBook Air (M2, 2022).
Despite the comparative results, it still handles most tasks quite well and we didn't see much sign of slowdown during an average day of working with it, so you can feel free to put it through its paces and it will keep up quite well.
Dell XPS 13 Plus: Battery Life
Average at best
Charges quickly
After running our suite of battery tests, we found that the Dell XPS 13 Plus has a decent battery life of about six and a half hours. It'll get you through most of the day without a charge but compared to other Ultrabooks around the same price range, six hours is a bit disappointing. This is especially egregious compared to what the manufacturer states to be long-lasting battery life.
However, the charge time for the laptop is excellent, taking less than an hour to nearly charge the battery to full. So though you might have to track down an outlet during the day, you won't be stuck there for long.
Should you buy a Dell XPS 13 Plus?
Buy it if...
You want a lightweight, stylish Ultrabook
Just looking at it, you can see how thin and beautiful this laptop is. It's design is a show-stopper, with an ultra-thin and lightweight build, as well as a sleek chassis with a lovely paint job that makes the normally boring silver and black colors far more glamorous.
You prize thin bezels and a sleek keyboard
The bezels are absolutely razor thin, with the absolute most screen real estate that it can possibly offer. And the lattice-free keyboard not only looks gorgeous but types supremely well, with satisfying mechanical feedback.
You want an OLED screen
The more expensive versions feature an OLED screen, which makes the display stunning no matter what's shown on it. And you can turn on HDR to make it even crisper and clearer.
Don't buy it if...
You're visual impaired
Between the touch bar and touchpad, this laptop does not cater to those with visual impairments, as the former has absolutely no haptic feedback and the latter has no borders defining the edges of the pad.
You need a laptop with good ventilation
The poor ventilation really hampers its performance, unless you manually change the option to prioritize cooling. Otherwise, you'll have a very hot laptop that's prone to freezing.
Also Consider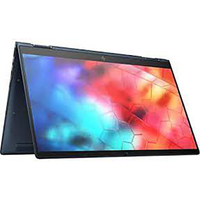 HP Elite Dragonfly G2
This is a more expensive option, as it's a 2-in-1 device, but it's stylish, sleek, has a superior battery life to the Dell XPS 13 Plus, and features a 4K display. If you're willing to pay the extra money, there are very few choices that are better.
Check out our full HP Elite Dragonfly G2 review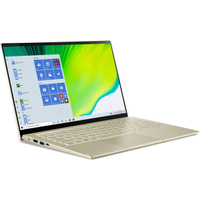 Acer Swift 5 (2022)
This is an excellent mid-range option for those in need of an Ultrabook with top-notch performance, great battery life, and beautiful design. However, the keyboard is a bit slippery and, despite the lovely screen quality, it suffers from screen glare issues.
Check out our full Acer Swift 5 (2022) review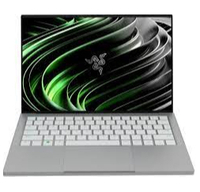 Razer Book 13
While Razer is known for its incredible gaming hardware, with the Razer Book 13, the iconic company took a turn into the professional space and made one of the best laptops for work ever, which even starts at a lower price than the Acer Swift 5.
Read our full Razer Book 13 review
Dell XPS 13 Plus: Report Card
Swipe to scroll horizontally
| | | |
| --- | --- | --- |
| Value | The Dell XPS 13 Plus is available in a wide variety of regions including the UK and Australia, with competitive pricing that's in line with other Ultrabooks sharing similar specs. | 4 / 5 |
| Design | Its design is tailor-made to make anyone's jaw drop with a thin and sexy chassis, a lattice-less keyboard, and razor-sharp bezels. However, the touch bar and touchpad, despite its equally gorgeous looks, fail to impress. | 3 / 5 |
| Performance | When not overheating, it performs well in terms of work and school-related tasks and even some low and mid-range gaming. But it's almost always overheating. | 3 / 5 |
| Battery Life | For an Ultrabook, the battery life of a little over six hours is perfectly serviceable but not particularly impressive, though the fast charge time definitely is. | 3.5 / 5 |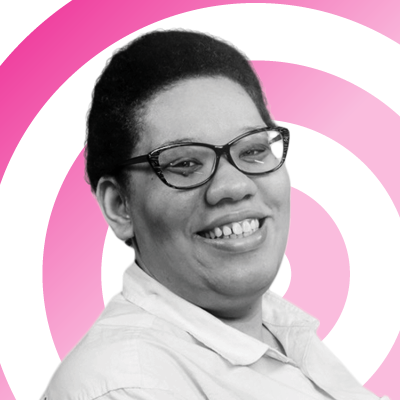 Named by the CTA as a CES 2023 Media Trailblazer, Allisa is a Computing Staff Writer who covers breaking news and rumors in the computing industry, as well as reviews, hands-on previews, featured articles, and the latest deals and trends. In her spare time you can find her chatting it up on her two podcasts, Megaten Marathon and Combo Chain, as well as playing any JRPGs she can get her hands on.