The AKG Lyra USB Microphone brings outstanding audio fidelity, robust design and retro styling to your computer workstation. It lacks some of the fancier features of other USB microphones, but it provides fantastic audio quality for the money.
Pros
+

Four different polar patterns

+

Incredible audio quality

+

Easy plug-and-play use
Cons
-

Can be too sensitive to unwanted noise

-

Awkward button and dial placement
Why you can trust TechRadar We spend hours testing every product or service we review, so you can be sure you're buying the best. Find out more about how we test.
AKG Lyra USB Microphone: Two-minute review
The AKG Lyra USB microphone is a phenomenal USB microphone for a variety of uses. Whether you're podcasting, conducting an interview, or recording music, the Lyra USB captures incredible audio regardless of the situation. If you're interested in a budget-friendly USB condenser microphone from a company with a reputation for excellence, you can't go wrong with the Lyra USB.
AKG has been building microphones for decades, and its products are highly sought after and very respected in recording studios all over the world. With more users recording at home than ever before, AKG decided to offer their professional expertise to more casual users.
The AKG Lyra features four microphone polar patterns, zero-latency headphone monitoring, adjustable mic gain, and a mute switch. The four mic capsules, utilizing the circuitry within the Lyra, can capture sound at a bit depth and sample rate of 24 bits and 192 kHz. This is absolutely pristine-quality audio, and way better than what you'd get with something like the Blue Yeti. The frequency response of the Lyra spans 20hz to 20kHz, which is the full spectrum of human hearing.
Don't let the technical jargon scare you, though, as the Lyra may sound amazing but it is extremely simple to use right out of the box. The Lyra's plug-and-play functionality makes it easy to start recording right away since there's no need to download drivers to use the microphone in my tests. I simply connected the USB-A to USC-C cable (included with the mic) to a few of my computers, opened up my audio software and started recording.
Image 1 of 3
The microphone is immediately recognized in Logic, Garageband, or any standard digital audio workstation (DAW) of your choice. The AKG Lyra even comes with a free copy of Ableton Live 10 Lite if you don't have any recording software installed.
The microphone sits on a detachable desk stand that is included with the mic, which is simple to use and well-constructed. It provides a tremendous amount of maneuverability, but if you'd rather connect the microphone to a boom arm, you have the option of utilizing the ⅜" inch adapter connection included with the mic.
While we can highly recommend the AKG Lyra USB microphone, it is important to note the sensitive nature of the Lyra's condenser microphone properties. It's incredibly sensitive to sound. Typically, condenser microphones are used in conjunction with sound-dampening equipment such as diffusers and soundproof booths, so care must be taken if recording in areas with lots of ambient noise like lawnmowers or traffic.
If you utilize the Lyra in the same way as you utilize a dynamic microphone (like the Shure SM7B), you might pick up a lot of ambient noise in your recordings, so the AKG Lyra USB Microphone may actually be too sensitive for users who are unfamiliar with condenser microphones. However, if you know how (or are willing to learn how) to take advantage of the Lyra's strengths, this microphone will give you near-professional results at a fantastic price.
AKG Lyra USB Microphone: Price & availability
How much does it cost?: $149.00 / £149.99 / AU$ 269.00
When is it out? It is available now through AKG.com and major retailers
Where can you get it? Available in the US, UK, and Australia
The AKG Lyra USB Microphone has an MSRP of $149 / £149.99 / AU$ 269, but there are often sales that can bring this price even lower. This is a great price for this microphone, especially for the quality.
The closest competitor to the AKG Lyra would be the exceptional Blue Yeti USB microphone. Both the Lyra and the Yeti feature almost the same button/dial layout, and the Yeti is a good bit cheaper with an MSRP of $129.99 / £119.99 / AU$199.95.
While the Yeti is cheaper, the Lyra features a larger sample rate and bit depth than the Yeti (192 kHz/24 bit as opposed to 48 kHz/16 bit). Having tested both, there isn't much discernible difference between the two. You'd have to be a serious audiophile to hear the difference. For what it's worth, the AKG Lyra does seem to perform better when recording instruments, so the higher sample rate seems to make a big difference here.
AKG Lyra USB Microphone: Specs
Swipe to scroll horizontally
| | |
| --- | --- |
| Polar pattern: | Cartioid, Bi-directional, Tight Stereo, Wide Stereo |
| Sample rate: | 24-bit / 192 kHz |
| Connection type: | USB 2.0 |
| Weight: | 1.0lb (0.45kg) |
Should you buy the AKG Lyra USB Microphone?
Swipe to scroll horizontally
| | | |
| --- | --- | --- |
| Value | Yes, the Blue Yeti is cheaper at $129.99, but the AKG Lyra offers better quality despite being more expensive. | 4.5 / 5 |
| Design | The retro styling and sturdy construction are fantastic. The lack of RGB lighting may turn off some buyers, but there's no denying how good the AKG Lyra looks. | 5 / 5 |
| Performance | This mic sounds fantastic. However, the sensitive nature of the condenser capsules may be too sensitive for some users, so there is something of a learning curve here. | 5 / 5 |
| Avarage rating | The multiple polar patterns and audio fidelity alone make this one of the best USB microphones on the market. Thrown in retro styling, sturdy construction and a free copy of Abeton 10 and you can't go wrong. | 4.84 / 5 |
Buy it if...
You are comfortable handling the microphone's sensitivity
This mic provides impeccable audio, but casual users might get too much background noise for their liking.
You want a multipurpose mic
With four polar patterns, you can set this up for work, podcast recording, music, and more.

You don't want to spend a fortune on a USB mic
While not the cheapest mic out there, the quality more than justifies the price.
Don't buy it if...
You're on a tight budget
This mic offers an incredible value, but it's still expensive for a USB mic, so it's not suited for budget shoppers.
You're looking for something modern looking
The AKG Lyra USB Microphone has an incredible retro style to it, but if that's not your thing, HyperX or Razer might be more to your liking.
AKG Lyra USB Microphone: Also consider
Swipe to scroll horizontally
| | AKG Lyra USB Microphone | Blue Yeti USB Microphone | XSTRM USB microphone |
| --- | --- | --- | --- |
| Price: | $149 / £149.99 / AU$299 | $129.99 / £119.99 / AU$199.95 | $119 / £149 / about AU$175 |
| Polar pattern: | Cardiod, Bidirectional, Tight Stereo, Wide Stereo | Cardioid, Bidirectional, Omnidirectional, Stereo | Cardioid |
| Sample rate: | 24-bit / 192KHz | 16-bit / 48KHz | 24-bit / 192KHz |
| Connection type: | USB Type-C | Micro USB | USB Type-C |
| Weight: | 1.0 lb / 0.44kg | 2.2 lbs (with stand) / 1kg | 1.8 lbs / 0.82kg |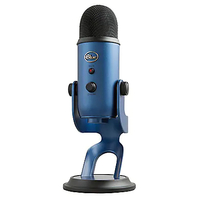 Blue Yeti USB Microphone
The Blue Yeti is easily one of the most popular USB microphones out there for the casual user, thanks to its lower price and attractive style. It doesn't have as good a sampling rate as the Lyra though, but casual users might never really notice the difference.
Read the full Blue Yeti USB Microphone review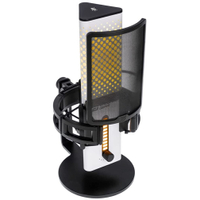 XSTRM USB microphone
The XSTRM USB Microphone features the same high sampling rate as the AKG Lyra and has a bit more flash to it that might make it an appealing alternative for streamers. It's also cheaper, which definitely doesn't hurt.
Read the full XSTRM USB microphone review
First reviewed March 2023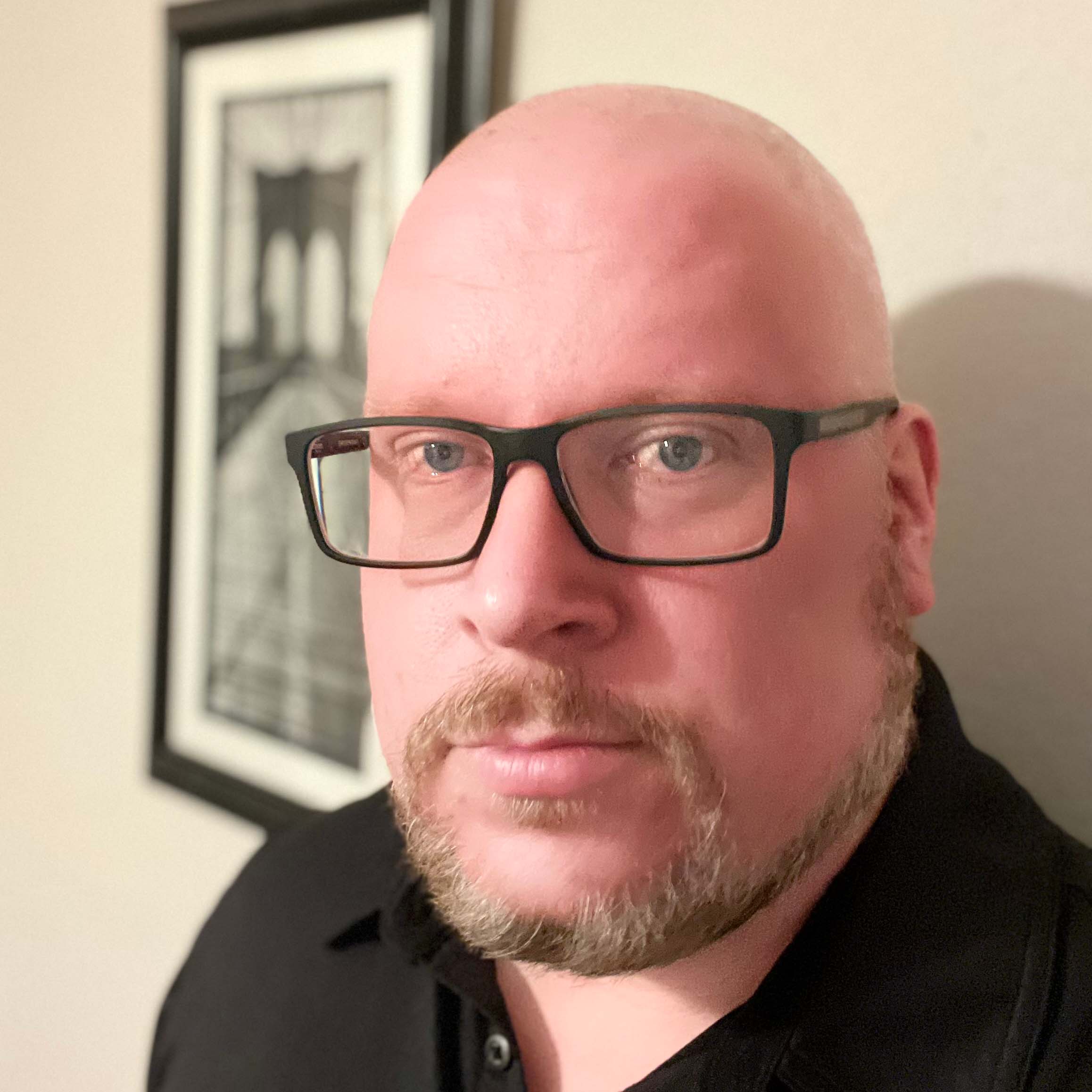 Jeffrey (he/him/his) is an Audio Visual professional who has spent years working in the Corporate Audio Visual Industry. Specializing in audio, video, lighting, and computers, he has developed a deep interest in all live sound and event technology. Jeffrey currently lives in Texas.