Best microphones for streaming in 2023
Best
Contributions from
published
These are the best microphones for streaming
Best microphones for streaming: Jump guide
1. The list in brief
2. Best overall
3. Best budget
4. Best premium
5. Best RGB
6. Best mid-range
7. Best compact
8. Best for creators
9. FAQs
The best microphones for streaming are designed to help deliver crystal clear audio without straying from any preference or budget you might have in mind. Fortunately, there are plenty of options in 2023 to suit your needs, and we've made your shopping even easier by hand-selecting what we would consider the top picks.
When it comes to finding a good mic, there's a lot to take into consideration, let alone when you start questioning what makes it one of the best. For streaming on platforms like Twitch and YouTube, you'll want a microphone built for content creation which doesn't take up too much space on your desk, and something that's easy to set up alongside the best gaming monitors and one of the best webcams.
We've tried to include everything from budget-friendly options for those who want to get set up without investing too much from the get-go, all the way to more premium options for well-versed streamers looking for a decent upgrade. If you want something specifically plug-in and play, we've also got a guide to the best USB microphones which might be worth checking out. We also recommend one of the best green screens to really help you to stand out.
Best microphones for streaming - The quick list
Best for creators
7. Audio-Technica AT2020USB-X
The best microphone for content creators
With its excellent sound quality, use of life and quality of life features, the AT2020USB-X stands out as a solid pick for dedicated content creators.
Best microphones for streaming in 2023
Why you can trust TechRadar We spend hours testing every product or service we review, so you can be sure you're buying the best. Find out more about how we test.
Best overall
The best overall microphone for streaming
Specifications
Bit and Sample Rate:
16-bit / 48KHz
Frequency range:
20Hz - 20kHz
Reasons to buy
+
Simple to set up
+
Fantastic sound quality
+
Great starter mic for newcomers
Reasons to avoid
-
Branded accessories are expensive
-
Sensitive to environment sound
The Blue Yeti microphone is highly esteemed, and there's a good reason why. For a new streamer, it's straightforward to set up and requires no additional software once plugged in, but it's reliable and high-quality for those who have been streaming for a while and aren't necessarily searching for a significant upgrade. For its price, the Blue Yeti offers an excellent product and is worth considering for every streamer, regardless of how long you've spent exploring your options.
When looking for one of the best mics on the market, the predominant focus is on the audio quality a mic can offer. The Blue Yeti delivers a consistently high-quality performance while providing a number of features to make your life a lot easier while streaming, such as four different pickup patterns, similar to the three available on the Blue Snowball mic, and the ability to mount to any mic stand to ensure it's always at the best position to stream your audio.
However, the Blue Yeti can fall victim to sensitivity and occasionally pick up any keyboard or environmental noise if you're in a particularly loud environment. Thumps or movements on a desk are bound to be picked up, which can be pretty jarring, but given the price for what can only be considered a premium product, a few bumps won't put you off. For $129.99 / £119.99 / AU$199.95, there's a lot to admire, and you won't be financially recovering before you begin your streaming journey.
Best budget
The best budget microphone for streamers
Specifications
Bit and Sample Rate:
24-bit / 96kHz
Frequency range:
20Hz – 20kHz
Reasons to buy
+
Sturdier build than other value mics
+
Affordable for the quality
+
Ready to use as soon as plugged in
Reasons to avoid
-
Sensitive to any surrounding movement
-
No gain control
At first glance, It might be harder to tell the AKG Ara apart from other value USB microphones. However, the plug-in-and-play nature of the gear means it's straightforward to set up and use straight out of the box without needing to download any external software to get it going. So for $99 / £69 / AU$120, you're buying a solid microphone with clear audio delivery, ready to use the moment it arrives.
The main appeal of the AKG Ara is the price for the quality you're getting compared to some similarly priced alternatives. The entire product hosts a slightly sturdier build to ensure it's protected from any potential damage, meaning you aren't going to be hearing any unwanted noise when you're in the thick of it. The budget price tag is reflected in the fact that this microphone has a couple of minor issues with sensitivity.
The Ara is prone to picking up environmental noise, which isn't ideal if you constantly bump or move things around during a stream. All these noises will be picked up, which is worth considering for streamers working in a tight space where many things could get in the way of potential celebration.
Best premium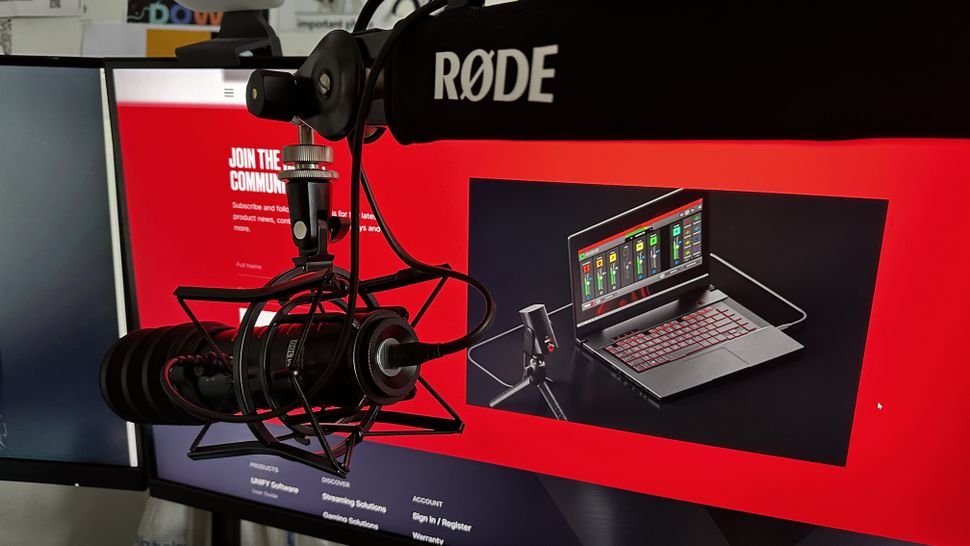 The best high-end microphone for streaming
Specifications
Bit and Sample Rate:
24-bit / 48KHz
Frequency range:
20Hz - 20kHz
Reasons to buy
+
Dedicated shock mount and pop filter
+
Simple to set up
+
Fantastic audio quality
Reasons to avoid
-
Needs a separate stand / boom arm
-
Expensive
If you're looking for a high-quality USB mic, then the Rode X XDM-100 ticks every box. It boasts fantastic sound quality and a premium build with a dedicated shock mount and pop filter, alongside being incredibly easy to set up through USB-C. If you're a beginner looking for a sturdy piece of kit to get started with streaming, or an experienced creator looking to upgrade your current setup, then the Rode X XDM-100 delivers on everything you need.
Costing $249 / £249 / $AU359, it's more on the expensive end of the scale, but given the quality of the product, we think it's worth the price of investment. We recommend this microphone to creators ready to invest in their content and deliver some of the best audio possible, especially as the flagship of Rode's gaming-specialized tech. It's the bigger sibling to the Rode XCM-50 and brings with it quality that's comparable to the company's XLR offerings such as the Rode PodMic and Rode Procaster without needing an interface.
However, should you choose to invest in a high-quality mic, it's worth noting that Rode's corresponding accessories such as a boom arm or stand will need to be purchased in addition to the mic itself. Branded accessories can be pretty expensive too, which is worth factoring into your budget if you do splash out on a more premium product.
Best RGB
The best RGB microphone for streaming
Specifications
Bit and Sample Rate:
24-bit / 96kHz
Frequency range:
20Hz - 20kHz
Reasons to buy
+
RGB integrates with HyperX products
+
Fantastic audio quality
+
Tap to mute sensor works well
Reasons to avoid
-
Expensive for what it is
For a gamer looking to get serious about streaming, the HyperX DuoCast is a decent product from a reputable gaming hardware manufacturer. It immediately ticks most boxes for a well-designed product explicitly tailored for both streaming and gaming. The DuoCast certainly looks the part with a customizable RGB ring around the base of the mic, and sounds it too by delivering clear and high-quality audio while hosting essential features like a tap-to-mute sensor.
Generally speaking, the HyperX DuoCast is a good mic, albeit slightly more expensive than other products available, and capable of delivering equally clear audio. But, if you find yourself falling back on HyperX products often, the RGB compatibility between products can be convenient and appealing, similar to frequent Razer Customers. You're paying a bit of a premium for the added flash, but we think it's worth it for the looks overall.
Armed with a tabletop shock mount to prevent unwanted noise, gain control dial, and boom arm attachment, you're buying an entire setup rather than just the mic, which makes any other accessory shopping to perfect your setup significantly cheaper. Whether this justifies the $99.99 / £99.98 / AU$179 price is going to depend on your budget, but there are many perks to note about this product. It can be an excellent starter mic for new streamers who want to make sure they've got the best of the bunch before committing to something more expensive.
Best mid-range
The best mid-range microphone for streaming
Specifications
Bit and Sample Rate:
16-bit / 44kHz
Frequency range:
20Hz - 18kHz
Reasons to buy
+
Crisp and clear audio
+
Multiple pickup patterns
+
Affordable price point
Reasons to avoid
-
Stand sits low on a desk
The Blue Snowball is the perfect fit for a new streamer or someone looking to upgrade their current setup without breaking the bank. As an incredibly easy-to-set-up piece of hardware, anyone can plug in via the convenient USB and be good to go straight out of the box without having to worry about any additional software, all while maintaining an affordable price tag. The Snowball mic costs £74.99 / $69.99 / AU$195.25, which isn't a lot for the quality on offer.
The Blue Snowball also comes equipped with three operating modes, which provide flexibility in the content you are streaming and allow you to get the most out of the microphone. The Cardioid mode focuses on capturing a single, directional audio, which is perfect for a single-player stream.
But if you want to branch out, the Blue Snowball's Omni mode allows you to capture 360° audio which is perfect for any party game stream. Finally, for any streamer working in a particularly loud environment, the Cardioid with -10DB Pad will reduce mic sensitivity and dampen any potential distortion from loud background noise.
Best compact
The best compact microphone for streaming
Specifications
Bit and Sample Rate:
24-bit / 48KHz
Frequency range:
20 Hz - 20 kHz
Reasons to buy
+
Compact size and footprint
+
Warm and full sound
+
Zero latency headphone monitoring
The Rode X XCM-50 is a specifically tailored mic for streamers and gaming, so it fits the bill perfectly for anyone looking to upgrade their setup to something more professional and particular. The XCM-50 delivers clear, detailed audio to both an audience and teammates, and paired with its accompanying Unify software, you'll have complete control over your levels.
In addition, the microphone's sensitivity means you don't need to get super close to it to guarantee rich and clear audio, unlike most dynamic mics. The desktop tripod the mic ships with is incredibly easy to set up and can suit any streamer if you don't have a boom arm, and you'll still be delivering high-quality audio given the frequency range paired with the sensitivity.
However, the Rode X XCM-50 does run slightly more expensive than alternative USB mics, with its £170 / $249 / AU$239 asking price, but you are guaranteed a sturdy product that won't start to flag after a few uses. So if you are committed to streaming rather than just starting, this mic can be a valuable addition that will see you through a decent amount of years before quality starts to waiver.
Best for creators
The best microphone for content creators
Specifications
Bit and Sample Rate:
24-Bit / 96 kHz
Frequency Range:
20-20,000Hz
Reasons to buy
+
Excellent audio quality
+
Effective touch controls
+
Simple yet sturdy construction
Reasons to avoid
-
No gain dial
-
No noise reduction
The Audio-Technica AT2020USB-X is a fantastic microphone that delivers high-quality audio for anyone looking to get set up with streaming. While it may not host all the premium features, like noise reduction or a gain dial, it offers a sturdy build with effective touch controls. For its size and price, there's only little to fault, which is why we'd say it's one of the best USB microphones available.
Visually, the Audio-Technica AT2020USB-X is an impressive and sleek bit of kit. With a blue light to showcase that the hardware is operational, and a red light to signify that touch mute controls have been activated, it's an incredibly simple-to-use microphone. For someone new to streaming, or someone who's looking to spend slightly more on their setup, it's ideal.
While there is a multitude of premium microphones for a significantly higher price tag, at $149 / £116 / AU$209, the Audio-Technica AT2020USB-X gets the job done without breaking the bank. If you want a decent bit of kit which is easy to understand and as easy to use, then it's the perfect mic to consider adding to your setup.
FAQs
Are USB microphones good for streaming?
Generally speaking, a good quality USB microphone will be more than enough for streaming on Twitch, Kick, or YouTube Gaming as long as the bit rate is high enough. While an XLR setup and dedicated audio interface may sound better, much of the difference is lost when considering encoding.
Is it best to have a condenser mic for streaming?
Selecting the best mic for you depends on your setup and surroundings. If you're streaming in an environment where there is little to no background noise, a condenser mic will provide the best audio in comparison to others available since they're more thoughtful of the proximity between the microphone and mouth than something like a dynamic microphone, so you have more freedom to stray further from your setup without losing too much sound quality.
Are there any disadvantages to a condenser mic?
The main disadvantage of a condenser mic is its vulnerability to picking up background noise rather than a dynamic mic which is designed for up-close work and is significantly less sensitive to environmental audio. A cheaper condenser mic also becomes susceptible to picking up internal electronic noise, producing a slight hiss or buzz in the background of audio.
Sign up to receive daily breaking news, reviews, opinion, analysis, deals and more from the world of tech.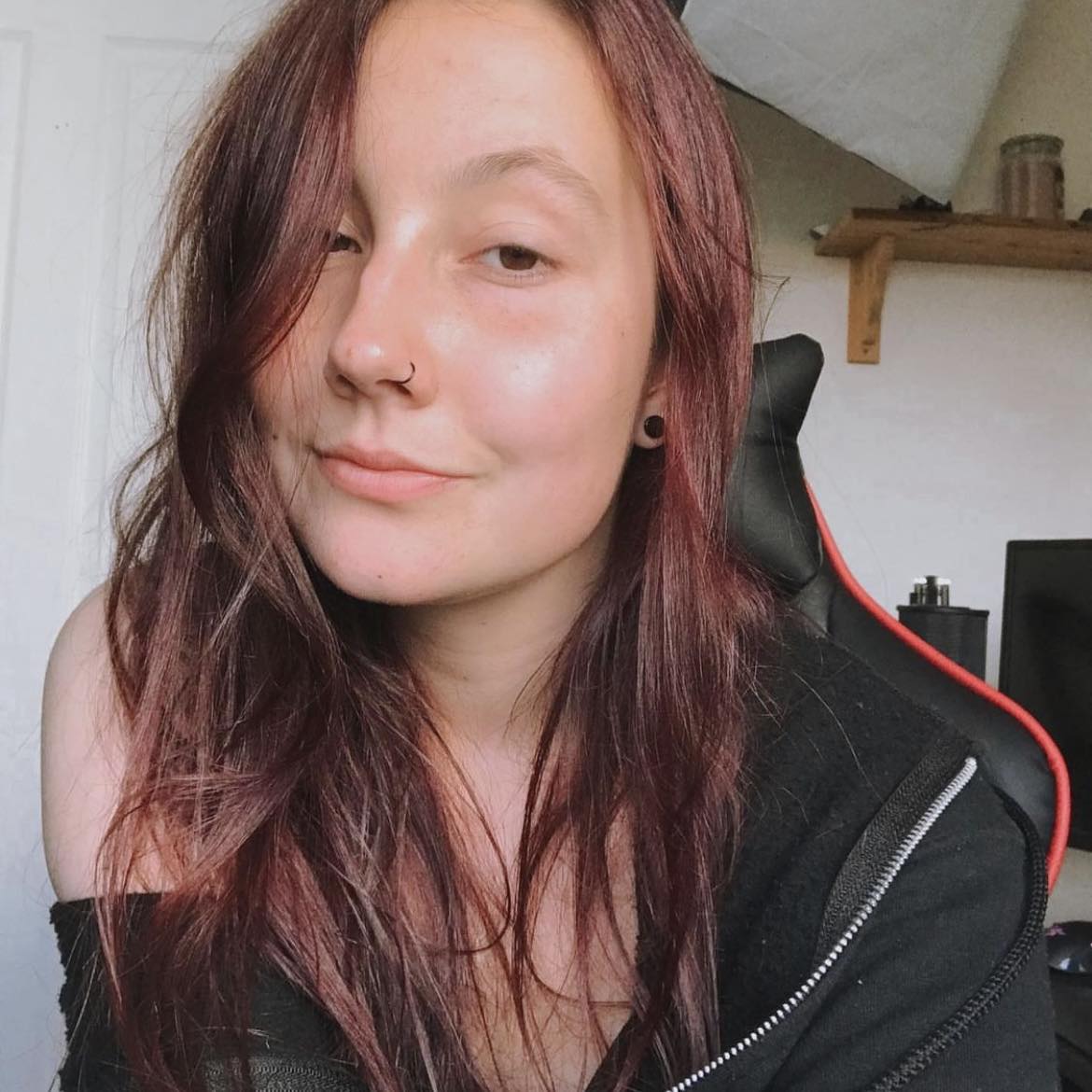 Kara is an Evergreen writer at TechRadar Gaming. With a degree in Journalism and a passion for the weird and wonderful, she's spent the last few years as a freelance video game journalist, with bylines at NintendoLife, Attack of the Fanboy, Prima Games, and sister publication, GamesRadar+. Outside of gaming, you'll find her re-watching Gilmore Girls or trying to cram yet another collectible onto a shelf that desperately needs some organizing.