With an attractive design that boasts an innovative LED display, the SteelSeries Alias is a good all-round package that's easy to use and sounds superb out of the box. At such a high price, however, you are undeniably paying extra for its looks.
Pros
+

Attractive design

+

Intuitive controls and handy LED display

+

Sounds great out of the box
Cons
-

Cheaper options can sound better

-

Annoying software
Why you can trust TechRadar We spend hours testing every product or service we review, so you can be sure you're buying the best. Find out more about how we test.
For the first dedicated microphone by gaming peripheral manufacturer SteelSeries, the Alias is a very impressive debut. Bringing the same ease of use that you would find in a SteelSeries mouse or keyboard to the audio space, this is a simple, plug-and-play microphone that sounds absolutely excellent out of the box. Although you can squeeze comparable audio quality from cheaper products by non-gaming brands (the exceptional Blue Yeti for example) doing so requires some degree of software knowledge and a level of fiddling that is totally absent here.
In addition to performing well, the Alias looks a cut above the rest thanks to an understated design that simply oozes class and quality. The RGB lighting on its underside may be purely cosmetic and a slight letdown, but the innovative LED display found on the front of the microphone is the perfect blend of style and substance. Conveying information on your current noise level, not to mention providing a useful indicator as to whether the microphone is currently muted, this is one feature that will make you wonder how you ever managed without it.
The same can't be said of the SteelSeries Sonar software, however. Although it is at least adequate for tweaking your settings before jumping into a game, it's disappointingly basic and brings very few extra features to the table beyond some mildly amusing voice filters and a volume mixer.
SteelSeries Alias - Price and availability
Retailing for an eye-watering $179.99 / £179.99 / AU$399, the Alias ranks among some of the most expensive gaming microphones on the market. This is a lot of money to spend on a microphone, even when compared to the most high-end offerings by other well-known gaming peripheral manufacturers. The Razer Seiren V2 Pro, for example, retails for $149.99 / £149.99 while the HyperX QuadCast costs $139.99 / £119.99.
This lofty price tag puts it squarely in competition with pricey non-gaming options from brands like Rode or Blue, where we think it manages to find a decent niche. While these other options will undeniably offer superior audio quality with the right setup, unwieldy desk mounts, large pop filters and intrusive boom arms make them a pain to use if you just want to chat while in a game. From a purely casual gaming standpoint, it's easy to appreciate why many might consider this a better all-in-one option thanks to the sheer convenience factor.
The Alias is readily available from the SteelSeries website or Amazon in both the US and UK. It can also be found at a range of other retailers, including Best Buy and Walmart in the US or Currys in the UK. It is a little harder to find in Australia but is in stock at JB Hi-Fi at the time of writing.
SteelSeries Alias - Design and features
The design of the Alias certainly looks the part for such a premium product. A pill-shaped microphone sporting durable metal grills and covered in a sleek black fabric, everything about the aesthetic comes across as suitably high-quality. It's suspended in a shock mount out of the box which makes for an impressively hassle-free setup.
Although it's also compatible with boom arms (through an included adapter) the pack-in stand is likely all that most will need. Like the microphone, it feels very robust and is constructed from a combination of smooth plastic and metal. The underside of its base is coated with a rubbery material that helps prevent the microphone from slipping around your desk and, while your mileage will inevitably vary depending on your desktop, this proved more than enough to keep it secure on the range of surfaces that I tested.
A small panel sits on the front of the microphone, with a dial to control headphone gain and a mute button. On the rear, you'll find a 3.5 mm headphone jack (allowing you to insert headphones for audio monitoring), a USB-C port, and a microphone gain dial. The dial placement is a little strange here, as it would have made more sense to group the headphone jack and headphone gain dial together, but this setup is still fairly intuitive and, more importantly, very easy to adjust.
On the bottom of the microphone is a small ring of RGB LEDs, which can be configured with a range of presets or custom colors within the SteelSeries Sonar software. While the inclusion of some RGB lighting is certainly welcome, especially in a product so heavily marketed towards gamers, the effect isn't particularly impressive and only really serves to illuminate a small portion of the stand's base. For owners of other SteelSeries peripherals, however, there's probably going to be some further appeal in being able to coordinate this small region of lighting with that of your mouse and keyboard.
Far more impressive is the fantastic LED display on the windscreen of the microphone itself. Shining through the front fabric, this display indicates the mic's current status. It shows a red cross when the device is muted and a useful audio level monitor when it's picking up sound. This level monitor is divided into five separate stages, ranging from green to red depending on your current audio level. Seeing frequent red illumination while speaking would suggest a need to decrease your volume or alter the microphone's gain level, making this an addition that not only looks fantastic, but is genuinely practical.
The ability to tell whether the microphone is muted at a glance is incredibly convenient, especially if you intend to use the Alias for online streaming. The brightness and colors of both the mute indicator and audio level monitor can also be fully customized (or even disabled) within the SteelSeries Sonar Software which adds a welcome degree of personalization.
SteelSeries Alias review - Performance
The Alias performs extremely well out of the box without any software customization. Audio sounds crisp and clear even when used in a purely plug-and-play fashion, with a wide cardioid pattern that helps ensure your voice is picked up. It's very easy to position on your desk and, experimenting with a range of online games including Counter-Strike 2 and Call of Duty: Modern Warfare 3, the microphone never interfered with my ability to deliver vital comms. The mute button is responsive and easy to use, while the gain monitor proved a highly useful way to check the impact of any unwanted background noise while on calls.
The microphone is also extremely capable outside of gaming, producing clean professional-sounding recordings in programs like Audacity. This should make it a favorite for content creators or podcasters, especially given the striking look. For those purely concerned with audio quality, however, it's worth noting that I was able to squeeze similarly good results from the cheaper Blue Yeti which, despite its age, remains a top pick for streamers for good reason. This did take some software adjustments though, which wasn't needed with the pricier Alias.
If you are the type to rely heavily on software, then this is perhaps the one area where the Alias is behind the curve. The SteelSeries Sonar software is a little basic, featuring a volume mixer, some alternate EQ options, a few voice filters, and little else. The AI background noise removal is undeniably extremely impressive, allowing me to play loud games without headphones while on calls with no tangible effect on background noise levels, but doesn't seem that much more advanced than the options found in competing software like Nvidia Broadcast.
To make matters worse, the UI is bloated, and redundant features like Moments, which automatically records your gameplay, are frustratingly intrusive and, worse still, switched on by default. Even so, this software is wholly optional and might still provide some value depending on your setup.
Should I buy the SteelSeries Alias?
Buy it if...
You want a quality microphone without the hassle
If you want a plug-and-play microphone that provides all you need to communicate in games without any of the hassle associated with similarly priced products, then the Alias is a fantastic choice.
You like the aesthetic
This is one incredible looking microphone and if you like the overall aesthetic (or features like the LED display) it's worth the additional cost. The unique look also makes it perfect for streamers.
Don't buy it if...
You're shopping on a budget
The Alias is one expensive microphone and not one to consider if you're shopping on a budget. While it sounds great out of the box, it can be matched by some cheaper products so you can save some cash if you're willing to forgo the slick design.
How we reviewed the SteelSeries Alias
I used the SteelSeries Alias as my primary PC microphone for over three weeks. This included a lot of use in a variety of online games and frequent chats with friends on platforms like Discord. In order to test the audio quality, I recorded myself in a range of settings with different levels of background noise using Audacity.
During my time with the microphone, I also made sure to explore the SteelSeries Sonar software and tried to test the majority of the software's available features and settings.
For more hardware recommendations, see our guide to the best gaming earbuds or the best gaming desks available now.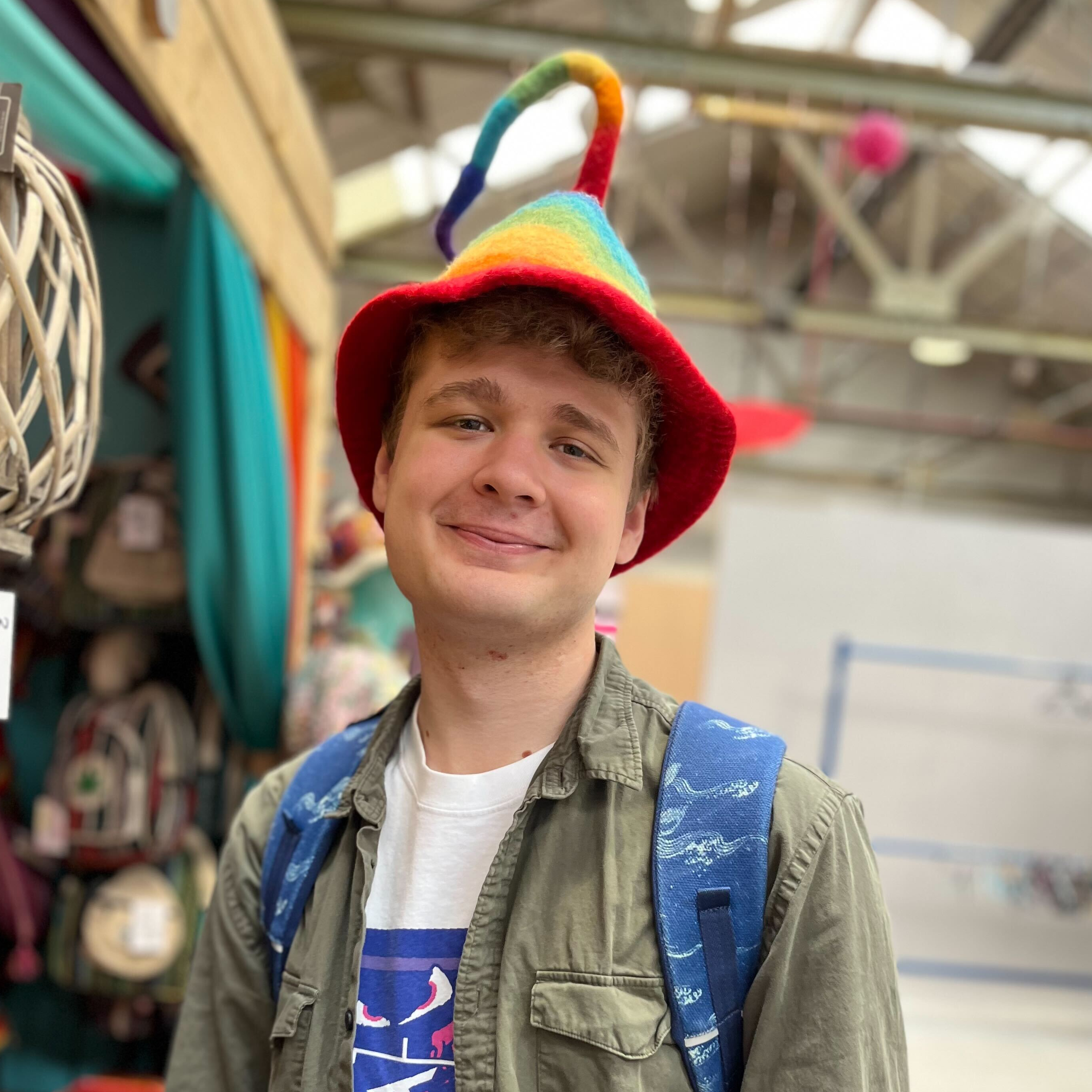 Dash is TechRadar Gaming's Hardware Writer. Before joining TechRadar, he was a print journalist writing articles for some of the UK's biggest gaming magazines including PLAY, Edge, PC Gamer, and SFX. Now, when he's not getting his greasy little mitts on the newest hardware or gaming gadget, he can be found feverishly devouring the latest Nintendo Switch otome.