Here's how to program the iPhone 15 Pro Action Button to trigger ChatGPT and make you look smarter
How to add ChatGPT to the Action Button: It's all about shortcuts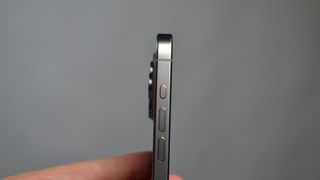 (Image credit: Future / Lance Ulanoff)
Apple's decision to drop the ring/silent switch from the iPhone 15 Pro and iPhone 15 Pro Max and replace it with a new Action Button is proving to be a windfall for enterprising owners of the best iPhones. The button can still function as its predecessor did, silencing the phone's audible alerts and ringtones but this button can also do so much more.
There is an easy-to-access menu of presets that includes programming the button to control the flashlight, voice recording, open the magnifier app, and serve as a camera app shutter button, and we've covered some of these features before. However, it's the introduction of Apple's Shortcuts app that takes the Action Button to the next level of choose-your-own-adventure utility.
Like the Action Button, Shortcuts can serve as a faster and more customizable way of accomplishing one or more tasks on your iPhone. And when you combine a custom Shortcut with the Action Button, it can be one-press magic.
There are, it turns out dozens of apps that already have pre-built Shortcuts that can work with the new Action Button, including your song-list management tool Music Library Tracker, the to-do list app Streaks, Starbucks (a cup of coffee just a button press away), and even the AI chatbot ChatGPT.
Here, we'll walk you through how to set up the ChatGPT shortcut for the Action Button. The good news is that most of these steps are applicable to any app that already supports an Action Button Shortcut.
Let's get to building a ChatGPT Action Button shortcut that will trigger the start of a ChatGPT query and, if you have a ChatGPT Plus account, a voice conversation with your favorite Large Language Model AI.
Tools and requirements
iPhone 15 Pro or iPhone 15 Pro Max
Shortcuts app
ChatGPT app
ChatGPT Plus account for voice conversations
OpenAI account
Steps for how to program the iPhone 15 Pro Action Button to trigger ChatGPT queries
Install ChatGPT app
Open Shortcuts
Add new shortcut
Choose ChatGPT Action
Save Shortcut
Open Action Button Settings
Choose Shortcuts
Select the shortcut you just created
---
Step by step guide
Install ChatGPT
Open the App Store and install OpenAI's ChatGPT app. Follow the steps to register (it's free unless you want to run ChatGPT Plus, which is how you would access the ChatGPT Voice feature).
Create new Shortcut
If you don't already have Apple's Shortcut app installed. Download it from the App Store.
Next, open the app and choose the "+" sign next to "Select" in the upper right-hand corner. That will begin your shortcut creation journey.
Build a new Shortcut
In the New shortcut screen, choose the "New Shortcut 1" label and from the dropdown select "Rename".
Choose a pithy and memorable name that includes the name of the app that's getting the shortcut. In our case, it's ChatGPT, so we named the Shortcut "ChatGPT Answerbot".
Add an action to the Shortcut
Select the large "Add Action" button.
Find the ChatGPT app
Select the "Apps" tab
Select the ChatGPT action
In this "ChatGPT" shortcut screen, choose "Ask ChatGPT"
If you are a ChatGPT Plus subscriber, choose "Start voice conversation with ChatGPT"
Close Shortcuts app
Select "Done" in the upper right-hand corner and close Shortcuts.
Open Action Button settings
Select the "Search" button on your iPhone home screen and then type in "Action Button". Select the "Action Button" Settings option that appears.
Select Shortcut option
In the Action Button settings menu, swipe left or right to find the Shortcut option and then select the blue button that says "Choose a Shortcut..."
Select ChatGPT shortcut
The ChatGPT shortcut you created will be listed in the "My Shortcuts" section. Select it.
Long-press Action Button
You'll automatically be returned to the Action Button Settings menu where your new Shortcut will be listed under "Shortcut".
Now when you press and hold the Action Button it will automatically launch the ChatGPT app, straight to the query box.
ChatGPT Plus subscribers who created a Voice Conversation shortcut will automatically open to the app waiting for you to speak your query.
FAQs
Will the Action Button go directly to ChatGPT voice if I am a Plus member?
The free version of ChatGPT, which uses an older and less powerful LLM, does not include voice. So, even if you set up the Voice Shortcut, it will only open ChatGPT's text interface.
If you do haveChatGPT Plus and the more powerful GPT-4, set up the Voice Conversation shortcut, and assign it to the Action Button. Pressing and holding the button will open up ChatGPT in listening mode. You will hear a voice and it will be listening for your query.
Final thoughts
As we mentioned above, you can use most of these steps to add Action Button shortcuts for a wide variety of apps. Basically, instead of choosing ChatGPT, you might choose the weightlifting app Lift'n', or the linksave app GoodLinks. Yes, the idea of a single button press to order an expensive cup of Starbucks coffee does hold some appeal but we prefer, for now, to gain quicker access to the world of artificial intelligence.
You might also like
Follow TechRadar on TikTok for news, reviews, unboxings, and hot Black Friday deals!
Sign up for Black Friday email alerts!
Get the hottest deals available in your inbox plus news, reviews, opinion, analysis and more from the TechRadar team.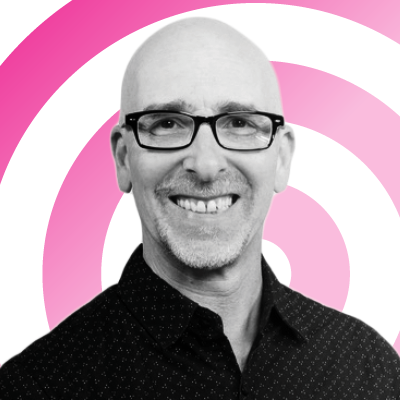 A 35-year industry veteran and award-winning journalist, Lance has covered technology since PCs were the size of suitcases and "on line" meant "waiting." He's a former Lifewire Editor-in-Chief, Mashable Editor-in-Chief, and, before that, Editor in Chief of PCMag.com and Senior Vice President of Content for Ziff Davis, Inc. He also wrote a popular, weekly tech column for Medium called The Upgrade.
Lance Ulanoff makes frequent appearances on national, international, and local news programs including Live with Kelly and Ryan, Fox News, Fox Business, the Today Show, Good Morning America, CNBC, CNN, and the BBC.