I just used the Action Button to take this photo and it's a game-changer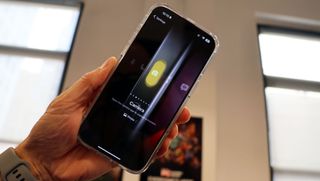 (Image credit: Future)
I know, the iPhone 15 Pro Max is not necessarily the iPhone design overhaul of your dreams, but don't discount that new Action Button. It's a small aesthetic change that adds significant function, and it has forever altered how I take pictures with one of the best smartphones on the market.
It's no secret that I didn't care about the classic ring/silence slider that appeared on all iPhones prior to this iPhone 15 line. I also didn't anticipate the sheer utility of a lovely, programmable button.
Apple makes it so easy to change the Action Button's core features. It's under Settings but the interface is full-screen and graphical so really anyone can feel comfortable customizing the Action Button.
You can choose to use it for one-press flashlight access (another great use), quick voice memos (I wonder if I should be making more of these), a magnifying glass (don't need this, yet), silence/ring (I have used it for this, still) and my favorite: Camera.
Using the Action Button in this way is especially impactful with Apple's largest flagship, the 6.7-inch iPhone 15 Pro Max.
I decided to start carrying the iPhone 15 Pro Max instead of my usual go-to, the 6.1-inch iPhone 15 Pro (I carried the iPhone 14 Pro for 12 months and the iPhone 13 Pro before that) because it's the only way I could get Apple's biggest optical zoom camera, the 12MP 5X lens.
While the titanium body is lighter and a hair smaller than the iPhone 14 Pro Max, it's still a bit unwieldy, and one-handed photography can be a little more challenging.
With the Action Button, though, the challenge is met. Even two-handed photography is easier. When shooting in landscape mode, the action button is right under my index finger, and I get to use the phone like an old-school point-and-shoot camera.
It's more than just ease of use, though. The Action Button has a transformative impact on my speed. No more hunting for the camera app or even swiping on the lock screen where quick access to the iPhone's camera app lives.
When I see a shot, I'm just a long press away from opening the camera and, once it's open, I can snap away with my new Action Button shutter button. I get that right below it is the volume up button, which can also double as a shutter, but my finger is already resting on my new best-friend button, so why not keep it there?
I also find the new Action Button more useful for taking selfies with my phone's best camera, the 48MP main lens. Using this camera for selfies has always been a stretch (literally, it's harder to hold the phone out away from your face when you're also trying to not accidentally touch the screen). With the Action Button, I don't worry about making sure the camera is still open before taking a main camera selfie. I just long-press, look into the lens, and press again.
By the way, I can also program the button to open the front-facing selfie camera, take only Portrait Mode Selfies, default to Portrait Mode from the Main camera, or open to shoot videos.
The last means quick access for those "can you believe it?" moments. When this becomes muscle memory, you're sure to go viral in a jiffy.
You might find another favored use for the iPhone 15 Pro and iPhone 15 Pro Max's new Action Button, but I'm sticking with the camera because it's forever changed how I use an iPhone.
You might also like
Sign up for Black Friday email alerts!
Get the hottest deals available in your inbox plus news, reviews, opinion, analysis and more from the TechRadar team.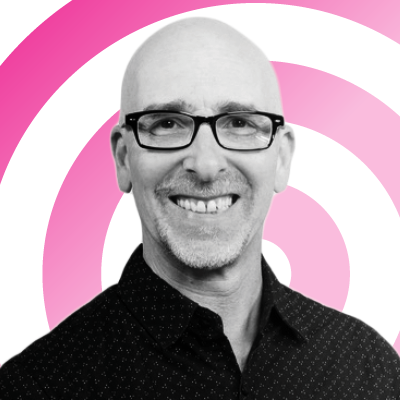 A 35-year industry veteran and award-winning journalist, Lance has covered technology since PCs were the size of suitcases and "on line" meant "waiting." He's a former Lifewire Editor-in-Chief, Mashable Editor-in-Chief, and, before that, Editor in Chief of PCMag.com and Senior Vice President of Content for Ziff Davis, Inc. He also wrote a popular, weekly tech column for Medium called The Upgrade.
Lance Ulanoff makes frequent appearances on national, international, and local news programs including Live with Kelly and Ryan, Fox News, Fox Business, the Today Show, Good Morning America, CNBC, CNN, and the BBC.