Like its predecessor, the Honor 90 offers premium specs in a stylish design package that doesn't come at the expense of, well, expense. There are some compromises – particularly under the hood – but this is a mightily impressive mid-range handset, regardless, deserving of a broader market.
Pros
+

Rich, eye-friendly display

+

Premium-looking design

+

Fast 66W wired charging
Cons
-

No IP water-resistance rating

-

Only two years of software updates

-

No wireless charging
Why you can trust TechRadar We spend hours testing every product or service we review, so you can be sure you're buying the best. Find out more about how we test.
Honor 90: Two-minute review
With the launch of the excellent Honor Magic 5 Pro at MWC 2023, Honor proved itself capable of competing with the likes of Samsung and Apple when it comes to developing genuinely innovative mobile hardware. And the brand's latest mid-ranger – the Honor 90 – represents an even-more-ambitious attempt to bundle the Magic 5 Pro's best features into a decidedly more affordable package.
Indeed, Honor told me – during a pre-launch presentation of the device – that the Honor 90 is intended for "younger users with a smaller budget," and although this successor to the Honor 70 must necessarily compromise in some areas to cater to such a demographic, the brand has done a stellar job of making its newest candy bar handset look and feel like something close to a flagship phone.
In truth, Honor pulled the same trick with the Honor 70, which we praised for being "an attractive phone with good specs for the price," but that sentiment rings even truer for the Honor 90, whose Magic 5 Pro DNA brings a different level of premium-ness.
The phone's headline feature is its 6.7-inch AMOLED screen – which benefits from the same eye-friendly display technology as Honor's latest flagship – while a highly capable 200MP main camera represents a marked improvement over the Honor 70, too.
You're also getting up to 12GB RAM and 512GB storage with the Honor 90, depending on your region, where the Honor 70 was limited to 8GB RAM across the board. Admittedly, that memory bump doesn't exempt the phone from occasional performance dips, but such instances are no less than you'd expect – and accept – from a £449.99 handset.
Less impressive is Honor's software and security support commitment to the Honor 90. You'll get two years of Android updates and three years of security updates with this phone. That's markedly fewer than, say, Samsung is committing to its comparable Galaxy A54 device (head over to our Samsung Galaxy A54 review for our full verdict on that phone).
Still, the Honor 90 offers more base storage, faster charging and better display credentials than almost all of its mid-range rivals, and given that this is an objectively superior phone to the already impressive Honor 70, it's safe to say that Honor has another mid-range winner on its hands here.
Honor 90 review: Price and availability
In the UK, the Honor 90 is available in two memory configurations: 8GB RAM with 256GB storage, and 12GB RAM with 512GB storage. The former costs £449.99 and the latter £499.99, with both variations becoming available to purchase from Honor, Amazon, Very, Currys and Three on July 26, 2023.
The phone is likewise available in Europe, and it came to India on September 14. Official availability in the US and Australia seems unlikely, though.
For context, the Honor 70 started at £479 (for the 8GB RAM / 128GB storage variant) and rose to £529 (for the 8GB RAM / 256GB variant), so you're actually getting more phone for your money with the Honor 90. Samsung's latest mid-ranger, the Galaxy A54, starts at £449 for the 8GB RAM / 128GB storage configuration, so the Honor 90 offers better storage value in that comparison, too.
Honor 90 review: Specs
Check out the Honor 90's full specs below:
Swipe to scroll horizontally
Honor 90 specs

| | Header Cell - Column 1 |
| --- | --- |
| Dimensions: | 162mm x 74.1mm x 7.8 mm |
| Weight: | 183g |
| OS: | MagicOS 7.1 atop Android 13 |
| Screen size: | 6.7 inches |
| Resolution: | 2664 x 1200 pixels |
| Chipset: | Snapdragon 7 Gen 1 Accelerated Edition |
| RAM | 8GB / 12GB LPDDR5 |
| Storage: | 256GB / 512GB UFS 3.1 |
| Rear Cameras: | 200MP (wide), 12MP (ultrawide), 2MP (depth) |
| Front Camera: | 50MP |
| Battery: | 5,000mAh |
Honor 90 review: Design
The Honor 90 weighs a touch more than its predecessor – 183g versus 178g – but the phone feels just as comfortable in the hand, measuring a large-but-not-offensive 161.9mm x 74.1mm x 7.8 mm.
The design itself is largely unchanged from the Honor 70, save for some slight reshaping of the two camera rings, and the phone's rounded edges make it equally easy to hold and use with one hand, exclusively. At first, I wasn't particularly keen on having both the volume rocker and power button on the right-hand side of the Honor 90, with nothing on the left, but this setup does make sense ergonomically once you get used to it.
The Honor 90 ships in three colors: Midnight Black, Emerald Green and Diamond Silver, the last of which is exclusive to the Honor website. I tested the Emerald Green variant, which has a frosted rear finish, and in truth, I much prefer it to the Diamond Silver, which is downright ostentatious and far too glittery for my liking. Still, it's good to have options – though the green variant is the only one that's available in both memory/storage configurations, at least in the UK.
On the durability front, the Honor 90 uses what Honor describes as "deeply reinforced glass," but this isn't Gorilla Glass, so you'll have to trust the company's word on that one. There's no official dust and water resistance IP rating here, either, which puts the Honor 90 at an obvious disadvantage to comparable handsets from Samsung and Google.
Honor 90 review: Display
The Honor 90 sports a 6.7-inch quad-curved AMOLED display with a resolution of 2664 x 1200 and an adaptive screen refresh rate of up to 120Hz. It's big, bright and more than suitable for gaming and watching movies, thanks to HDR10+ support and HDR certifications from streamers, including Netflix and Amazon Prime Video.
The phone's bezels are largely non-existent – which isn't a given on mid-range smartphones – and a 'punch-hole' front camera cut-out (rather than an obstructive notch) at the top of its screen keeps things feeling fluid.
In other words, this is the sort of display you'd expect to find strapped to one of the best phones on the market. And it's no surprise to see that DXOMARK considers the Honor 90 to have the joint-best display – alongside the Google Pixel 7 and Google Pixel 7a – in the high-end mobile category.
The difference between the Honor 90's display and those used on comparable mid-rangers, though, is its eye-friendliness. The Honor Magic 5 Pro earned plaudits for being the first phone to feature Honor's proprietary Circadian Night Display technology, which effectively filters blue light to encourage natural melatonin secretion in the user and improve the quality of their sleep. The Honor 90 comes equipped with the same screen smarts, as well as an impressive 3840Hz PWM dimming cycle rate that helps to minimize strain on the eyes.
Sure, that all sounds like hyperbolic marketing speak, but Honor enlisted the services of Dr. Glen Jeffery, Professor of Neuroscience at University College London, to help prove the value in its new display technology, and the professor made the following judgment, "long-term sleep disruption is associated with a range of ailments that Honor's novel technology may be able to help side-step. By regulating blue light in the Honor Magic 5 Pro [and Honor 90], Honor is taking an important step in this direction."
So there you have it, folks: the Honor 90's display is easy on the eyes and easy on the eyes (I'll see myself out).
Honor 90 review: Cameras
The Honor 90 uses a triple-camera system that comprises a 200MP main lens (with a 1/1.4-inch sensor), a 12MP ultra-wide lens (with a 112° field of view) and a 2MP depth sensor that helps the camera accurately gauge distance.
On the whole, this is a better setup than you'll find on the Honor 70 – which uses a 54MP lens paired with a 50MP ultra-wide lens and the same 2MP depth sensor – though the Honor 90 doesn't threaten the best camera phones for versatility and picture quality.
That's not to say the phone doesn't take great pictures, mind. As you can see below, snaps are consistently bold and bright – in both well-lit and low-light conditions – and a hefty helping of AI wizardry means the Honor 90 takes the legwork out of deciding which setting to use for which photography scenario.
Image 1 of 6
The phone introduces an iPhone-style Portrait Mode, too, which you can use in two magnifications (1x and 2x) to better highlight the subject in frame.
As with the Honor 70, there's no telephoto lens in sight here, meaning no optical zoom for the Honor 90. You can digitally zoom up to 10x, but, as you'd expect, picture quality becomes compromised as you approach that higher magnification (as you can see in the sample pictures below).
Image 1 of 8
On the front, the Honor 90 boasts a 50MP camera, which is an improvement over the 70's 32MP selfie snapper. Once again, AI optimization helps to keep pictures taken with this lens looking bright and sharp, and it's refreshing to see a mobile manufacturer paying attention to more than just a phone's rear camera setup.
Honor 90 review: Performance
Under the hood, the Honor 90 is powered by Qualcomm's Snapdragon 7 Gen 1 'Accelerated Edition' chipset, which is something of an unknown quantity in the mobile space. The Xiaomi 13 Lite and the Chinese version of the Oppo Reno 8 Pro use the base Snapdragon 7 Gen 1, and the Honor 90 – unsurprisingly – delivers largely comparable performance.
The Honor 90 can keep up with the demands of browsing, streaming and gaming with ease, and although I did notice the occasional dip in performance when several power-hungry apps were open at once, the average user is unlikely to put the phone through similarly grueling paces.
For those interested, the Honor 90's Geekbench 6 scores – 1120 single-core and 3206 multi-core – are comparable to the Google Pixel 7, which is a powerful handset but far from one of the best gaming phones out there. The same is true of Honor's latest mid-ranger.
Honor 90 review: Software
The Honor 90 runs MagicOS 7.1 – which runs atop Android 13 – and the phone comes pre-equipped with Google apps and services; meaning the likes of the Play Store, Google Maps and Gmail are ready and waiting when you first boot-up the phone.
The Honor 90 packs a raft of enhanced smart features, too – like Magic Text, which recognises text on an image and lets you perform various actions with it – and you'll come across most of these helpful tools as and when you need them (rather than having to sit through a swathe of tedious tutorials straight out of the box).
Less brilliant is Honor's lackluster software support commitment. You'll get two years of Android updates and three years of security updates with the Honor 90, which is less than we've come to expect from phones in this price range (the Samsung Galaxy A54, by comparison, gets four years of OS updates and five years of security updates).
Honor 90 review: Battery life
When it comes to battery, the Honor 90 boasts a supersized 5,000mAh battery, which is a touch bigger than its predecessor's 4,800mAh power pack.
Honor promises that you'll get up to 19.5 hours of continuous local video streaming with the Honor 90, and I found that claim to be true in my testing. The phone will comfortably last a full day in all but the most demanding use cases.
On the charging front, the phone supports 66W wired charging, and the included Honor SuperCharge charger (kudos, Honor) juiced up my review unit from 0% to 35% in just 15 minutes. After 30 minutes, I'd reached 68%, and a full 100% charge took 50 minutes.
Considering that the Samsung Galaxy A54 and Google Pixel 7 – two comparable mid-range phones that we've mentioned throughout this review – both take well over an hour to charge to 100%, 50 minutes is a mightily impressive figure, and Honor 90 owners will be hard-pressed to find themselves wanting for battery life.
Unfortunately, there's no wireless charging functionality on the Honor 90, and although this isn't something we'd expect from a mid-range handset, its absence does keep the phone from real greatness.
Should you buy the Honor 90?
Buy it if...
You want a flagship-level display for less
The Honor 90's 6.7-inch quad-curved AMOLED display is the sort of screen you'd expect to find on a four-figure flagship phone.
You often find yourself needing to charge quickly
The Honor 90 takes less than an hour to fully recharge, and just 15 minutes to reach around 35% battery from 0%.
Don't buy it if...
You plan on keeping your next phone for four or more years
Honor's software and security support commitment to the Honor 90 is poor in comparison to rival manufacturers.
You want to play demanding mobile games
The Honor 90's Snapdragon 7 Gen 1 chipset can run demanding mobile games, but this isn't a handset built for top-notch gaming performance.
Honor 90 review: Also consider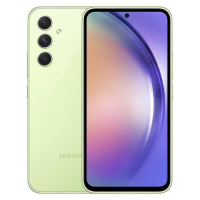 The Galaxy A54 is essentially Samsung's Honor 90 equivalent, offering similar performance specs, comparable camera capabilities, slightly less impressive battery credentials and superior long-term software support.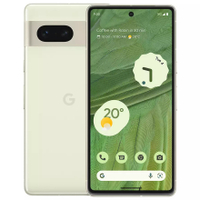 If you'd prefer a more traditional Android experience, then the Google Pixel 7 represents the most streamlined version of Google's OS. The phone's cameras offer some cool unique features, too.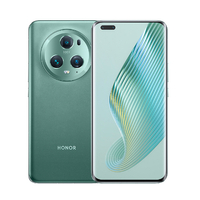 If you're sold on the Honor 90's display but have a flagship-level budget at your disposal, then the Honor Magic 5 Pro offers better cameras, a faster processor and an arguably more eye-catching design than its mid-range counterpart.
How I tested the Honor 90
Review test period = 14 days
Testing included = Everyday usage, web browsing, social media browsing, video streaming, gaming, photography
Tools used = Geekbench 6, Geekbench ML, native Android stats
Having received a review-ready version of the Honor 90 ahead of its global unveiling on July 6, 2023, I lived with the device for around a week, before returning to it to complete this full review some months later. I used the phone for productivity purposes during my working day and for social media browsing and gaming in the evenings.

I compared the experience of juggling multiple, power-hungry apps on the Honor 90 to doing so on other more premium phones, which helped me to quantify the performance of its Qualcomm Snapdragon 7 Gen 1 Accelerated Edition chipset. I also used the phone to stream color-rich documentaries via YouTube, and also logged into Twitter to assess the social media browsing experience.

I used the recently released Geekbench 6 for CPU testing (the Honor 90 landed a single-core average score of 1120 and a multi-core score of 3206) and Geekbench ML for machine learning and AI benchmarking (the phone earned an average score of 368). It's also worth noting that I ran benchmarks with the phone in Performance mode, though it uses Balanced mode as standard, out of the box. Battery life was assessed based on real-world usage, and I measured charge time in 15-minute intervals.

Read more about how we test
First tested July 2023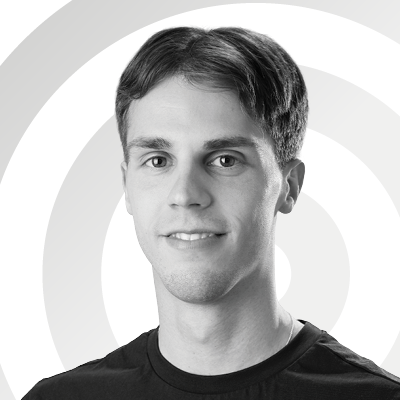 Axel is a London-based Senior Staff Writer at TechRadar, reporting on everything from the latest Apple developments to newest movies as part of the site's daily news output. Having previously written for publications including Esquire and FourFourTwo, Axel is well-versed in the applications of technology beyond the desktop, and his coverage extends from general reporting and analysis to in-depth interviews and opinion.
Axel studied for a degree in English Literature at the University of Warwick before joining TechRadar in 2020, where he then earned an NCTJ qualification as part of the company's inaugural digital training scheme.