This is the best iOS 16 feature you're probably still not using
Message redo is so powerful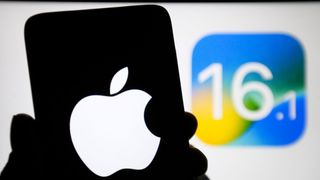 (Image credit: Getty Images)
My title as the world's worst thumb typist remains unchallenged and has resulted in many malapropisms and miscommunications that leave my friends, family, and mainly my wife confused and frustrated to this day. But not so much lately. I've been clearing away my mess with one of iOS 16's least heralded but surely most useful updates: Message editing and undo.
In the heat of texting with anyone I often let fly with a dizzying array of typos and outright miscommunication. It's bad for me and the person on the other side of the conversation. When Apple introduced iOS 16 at WWDC 2022, I was excited and assumed it would be a huge deal.
Still, the response has been muted and I started to wonder if people remembered so many months later when Apple finally shipped iPhone 14 and simultaneously rolled out iOS 16 to all supporting iPhones that they could still do this awesome thing with text messages.
Naturally, I ran a Twitter poll.
More than half of my respondents in what is, obviously, an anecdotal survey, said they've been editing messages. Far fewer, just 13.4%, said they've unsent them. More than a quarter, though, seemed surprised the features even existed.
I must admit that, even though I'd covered iOS 16 and written about Messages editing and undo, I, too, kind of forgot about the capability. Most of my attention to iOS 16 ended up revolving around the Lock Screen, lifting subjects from images and pasting them wherever, and my Home Screen widget management.
It wasn't until I let loose with a particularly messy misspelling to my wife (I might have called my son, Dan "Dawn") that I remembered. Like most of my typos, I saw it immediately and wanted to reach out to my wife's phone to pull it back.
Then I remembered the new feature. I long-pressed the offending text, accessed "Edit" and rewrote it to say "Dan". The system shows me and my wife that I've just edited the text. That's fine, but at least she didn't see the mistake.
That's not entirely true. Texting is not like sending a letter by snail mail and waiting for someone to open it. It's basically instantaneous. In this case, my wife responded with "Dawn?" I typed back, "Fixed it. See above."
We're mates so that kind of quick back and forth is to be expected. But when I text with friends or colleagues, there may be a delay in them seeing it. I've found this is a prime opportunity to fix my disastrous typing or to simply pull back a poorly thought-out missive.
I'm lucky that most of my contacts are on iPhones. Those green text bubbles on Android are, as I am when I text with them, stuck with whatever I sent. I can't edit or unsend. This is a closed loop for iOS 16 systems.
This is such a powerful tool, though, that I do look forward to the day that Apple adopts RCS, which would allow for editing and unsending messages cross platform.
Hell has yet to freeze over, so I do not expect that change anytime soon.
Even so, for iOS 16 owners, this is easily one of its best and most useful tools.
It's really not just about typos. There are so many times when we pop off a message and then instantly regret it. Thoughts of driving to their home and stealing the phone with the regrettable message pass through our minds but we know that's probably a bad idea (it is, right?). This is so much easier and, while it leaves a trace (they will see you unsent a message), it's still a lot easier than trying to explain away the mistake in further texts.
I also think that the 15-minute limitation for editing and the 2-minute window to unsend are probably good things. It adds a kind of urgency to the act. If you're texting, put the phone down, and then an image of the embarrassing mistake you just texted pops up in your mind you can pick the phone back up and edit away. It's unlikely you'll remember a half hour or more later and, let's face it, by then the damage is done.
Similarly, we can't live in a world where our text message records are subject to endless editing. If you can't summon the will to unsend a terrible text within two minutes then you don't deserve the right to do it.
If you've never edited or unsent an iOS 16 text, today is a good day to start doing it. I bet you'll soon agree with me that this is one of iOS 16's best and least-used features and a worthy function of all our best iPhones.
Sign up for Black Friday email alerts!
Get the hottest deals available in your inbox plus news, reviews, opinion, analysis and more from the TechRadar team.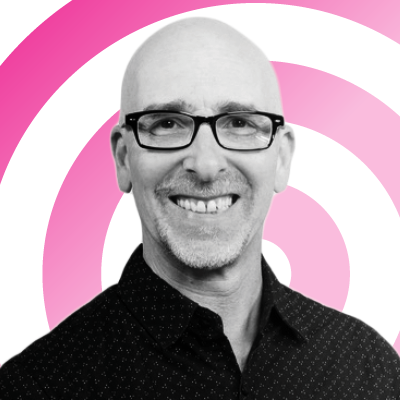 A 35-year industry veteran and award-winning journalist, Lance has covered technology since PCs were the size of suitcases and "on line" meant "waiting." He's a former Lifewire Editor-in-Chief, Mashable Editor-in-Chief, and, before that, Editor in Chief of PCMag.com and Senior Vice President of Content for Ziff Davis, Inc. He also wrote a popular, weekly tech column for Medium called The Upgrade.
Lance Ulanoff makes frequent appearances on national, international, and local news programs including Live with Kelly and Ryan, Fox News, Fox Business, the Today Show, Good Morning America, CNBC, CNN, and the BBC.