It's a familiar story: a successful company is bought by a huge conglomerate and run into the ground, while the conglomerate takes the smaller company's best ideas and products and incorporates them into its brand. Sadly, it looks like the acquisition of Fitbit by Google's parent company Alphabet is unlikely to play out any differently.
There were whispers in the fitness community of the fate that awaited Fitbit when the acquisition was first announced in 2019; but it's still sad to see the best Fitbits slowly being stripped of some of the features that made them great.
For a while, the name Fitbit became synonymous with wearable fitness trackers in the same way Google was for search engines. Fitbit released its first fitness tracker in 2009, a clip-on pedometer that also used a motion detector to track distance traveled, estimate calories burned, and monitor how well you'd slept based on how much you moved during the night.
It automatically sent all data to your computer via a neat little piece of software that would later be known as Fitbit Connect, which also allowed you to input your calorie consumption and food diary. This would become the basis for the modern Fitbit app.
Fitbit's first wrist-based tracker, the unobtrusive Fitbit Flex, launched in 2013 to critical acclaim. The Fitbit Force, Charge, and Alta series followed, and the Ionic and Inspire after that. People loved the Alta, but I personally enjoyed the Fibit Inspire HR, which was its spiritual successor. It was peak Fitbit: it represented good value for money, it was useful, and it didn't look like a big smartwatch, so you could wear it with an analog watch on your other wrist and forget you were wearing it during a workout.
It was stylish, and you didn't need Fitbit Premium to get the most out of it. This was Fitbit's golden era: every time you saw a friend with an unobtrusive black wristband, someone would inevitably say "Oh, you've got a Fitbit?" and they would respond with "Yeah, it's really clever!" and show you how many steps they'd taken that day.
Other models followed in various sizes of smartwatch and tracker, and now we have the Versa, Sense, Inspire, Charge and Luxe models competing for space in the Fitbit lineup. Unfortunately, the debut of the best Apple Watch and other smartwatches at the higher-priced end of the scale, and dirt-cheap fitness trackers from the likes of Xiaomi and Huawei at the low end, means Fitbit has been squeezed into the middle.
The market became saturated, and Fitbit began to turn to other sources of revenue. This is where Fitbit Premium came in: it was a way for the manufacturer to make extra money by offering you a more comprehensive look at your data, along with guided workouts and meditations.
I was never a fan of Fitbit Premium, and didn't use it beyond my six-month free trial. It was a good enough service, but I dislike arbitrary paywalls at the best of times, as they're usually a sign that the company has ceased to put its users' interests first. My Fitbit was collecting all this data – my data – and witholding it until I forked over an additional fee, and it felt like being held to ransom.
I'm only in my early thirties, but I'm already a dinosaur in this respect: I firmly believe that if you buy a piece of hardware, you should be able to use it to its full extent after the original purchase with no additional outlay. This is why I love Garmin, which doesn't charge users a thing to use Garmin Connect, and I've never bought DLC for a video game – make me unlock characters instead of buying them, dammit!
However, I digress. In the latter half of 2019, along came Alphabet to snap up Fitbit and save it from its place in the middle of the crowded wearables market. Coincidentally, Google had been working on its first smartwatch, the long-gestating Pixel Watch, and Fitbit's USP of collecting health data and presenting it in a user-friendly, accessible format would make it the perfect addition to Google, which has also been collecting data on its users for years.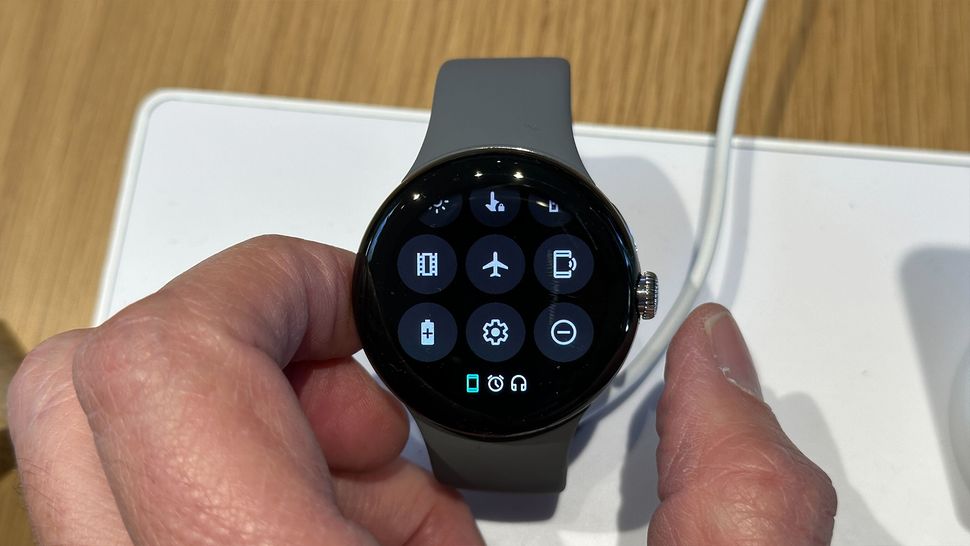 Unfortunately, now that Alphabet has the Google Pixel Watch, equipped with Fitbit's health technology and features like fall detection, it doesn't need four different sizes of Fitbit cannibalizing its user base. But, rather than discontinuing Fitbit device production and allow the line to run its course, it's taken steps to actively degrade the devices by retroactively removing features. These features include Fitbit Challenges and Groups, the removal of which has effectively gutted the Fitbit user community.
Fitbit users have also had their access to offline music access revoked with the end of support for Pandora and Deezer, and the removal of the facility to sync their device with Fitbit Connect. Fitbit Connect, if you remember, was the original piece of software used to pair your Fitbit with your computer and upload your music library; ironically, it's the very software that allowed the original Fitbit to take the world by storm.
Alphabet has even shut down the facility for developers to create third-party apps for Fitbit OS, preventing new content from being created for the platform. Instead, the emphasis will be on Google's own Wear OS, with future Fitbits likely relegated to slender trackers, with no need for a full operating system. Why would Google want bigger Fitbit watches when it's poured so much money into developing its flagship Pixel Watch?
The end result is that customers who made their purchases based on those features now own a device that's fundamentally different from the one they originally bought; and to get those features back they must upgrade to the Pixel Watch, or buy a device from another brand. Future prospective Fitbit buyers will be pushed towards the Pixel Watch, allowing Google to make full use of its Wear OS platform, and the entire thing will be over before you can say "Fitbit Sense 3".
It's no exaggeration to say Fitbit devices helped to change the face of the fitness and wearables industry as we know it. No one's excited about emails on their wrist anymore, but most of us want to get fitter and healthier, and many of us are still willing to buy a device to help us do just that.
Fitbit made that happen. While today there are a whole raft of copycats out there, there was a time when Fitbit was to smart fitness tracking what McDonald's was to (and at the opposite end of the health scale) fast food. Fitbit will probably stick around in some form for a few years yet, but it's already as good as dead. Rather than being a picture of health, Fitbit is on life support, waiting for Google and Alphabet to finally pull the plug and harvest what's left of its vital organs.