Choosing the best Netflix shows in 2020 can be complicated. It seems like new Netflix Originals drop each day on the streaming service, and your Watch List can spiral out of control as a result. Being selective is vital in this age of 'peak TV' – your spare time is important, and you don't want to risk an hour on a new drama that might be a dud.
This is why we've made our list of the best Netflix shows as straightforward as possible. On this one page, we've selected 20 fantastic shows to stream across a whole range of genres, rather than 16 tedious pages of a million different shows. We are regularly updating this list throughout 2020 with new Netflix Originals, as well as older classics you need to check out.
Read our list of the best Netflix shows below, and look for something that suits your tastes. You can also see our list of the best Netflix movies if you need recommendations on the film side of things.
The Witcher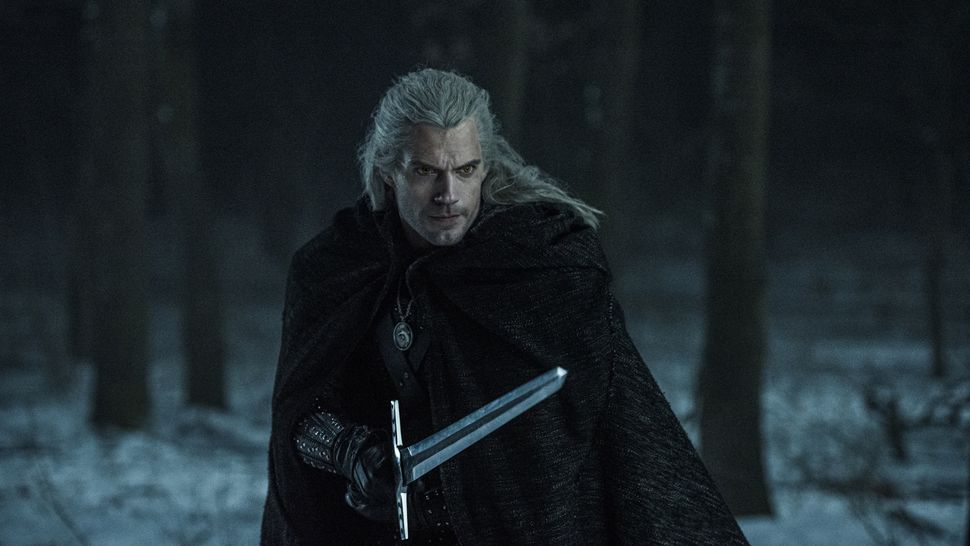 'High-end trash' is one way to describe this fantasy adaptation, based on The Witcher books by Andrzej Sapkowski that you may know better as a trilogy of excellent videogames. Henry Cavill brings serious star power as monster hunter Geralt of Rivia, and even though there's a larger arc at work here that takes place over many years, the best parts of this eight-episode first season are Geralt's monster-of-the-week-style tales, which usually feature a twist ending of some kind.
It's not particularly challenging to watch, and it's not trying as hard as Game of Thrones was to be 'prestige' TV, but that's actually pretty refreshing. Enjoy spending time with its likeable characters, get to understand its world, and look forward to The Witcher season 2, which is already confirmed. And if you're struggling to follow the show's unusual time-hopping structure, check out The Witcher timeline to figure it all out.
Prepare to have 'Toss a coin to your Witcher' stuck in your head for the rest of 2020.
Seasons on Netflix: 1
Castlevania
Castlevania is a fascinating show – it's adapted by beloved comic book writer Warren Ellis, from the classic series of video games published by Konami. The series kicks off as Dracula declares war on humanity following the murder of his wife, and vampire hunter Trevor Belmont teams up with Dracula's half-human son Alucard to bring him down.
With beautifully animated fight sequences and great character interplay, no game adaptation has the right to be this good. We even named it one of the best anime series you can watch in 2020, and Castlevania season 3 lands on Netflix on March 5.
Seasons on Netflix: 2
The Office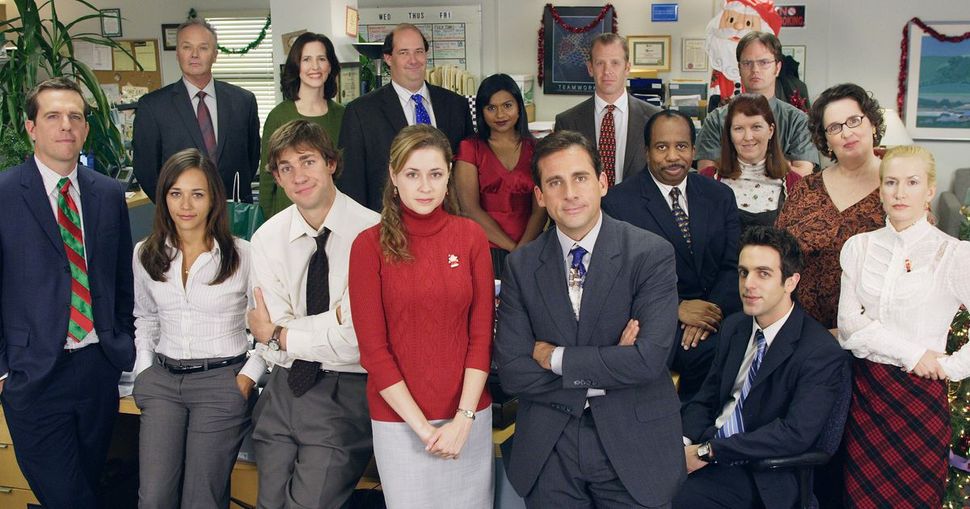 The Office is one of the most popular shows on Netflix US, years after it went off the air. And 2020 is the last year it'll be on the service: NBC's new streaming platform Peacock has the rights after that. But that's still most of a year that you can spend binging of the best modern sitcoms. The Office is built on the bones of the UK original, but it spins off in entirely different directions almost straight away, and is definitely less emotionally challenging to rewatch.
With 20-minute episodes, compelling season-long arcs and memorable characters, you can easily lose an entire weekend to watching The Office on repeat. Later seasons aren't nearly as strong, but you've got well over 100 must-see episodes to watch here.
Seasons on Netflix: 9
Peaky Blinders
Peaky Blinders follows the Shelby crime family, led by patriarch Tommy (Cillian Murphy), in post-war Birmingham (UK). With double-crossings, family drama and political machinations aplenty, this is a proper 'prestige' show that's designed to mythologize British history in the way that Deadwood does for American history.
While the series begins in 1919, later seasons jump forward years at a time. Originally planned as a five-season show, Peaky Blinders season 6 is now in the works, likely for 2021.
Seasons on Netflix: 5
The Crown
The Crown was Netflix's first big swing at a British prestige drama, the likes of which normally come from the BBC. The show's enormous budget results in a lavish depiction of the life of Queen Elizabeth II, first played by Claire Foy, and most recently portrayed by Olivia Colman in season 3, with a killer ensemble cast to boot.
Even if you have mixed feelings about the royal family in real life, this honest-feeling show is well worth watching. A fourth season is filming now, and a fifth and final season featuring Imelda Staunton as the Queen is planned, too.
Seasons on Netflix: 3
The Umbrella Academy
Netflix showed it didn't need to collaborate with Marvel to make a great superhero show, as this quirky adaptation of the Gerard Way and Gabriel Bá-created series of comics proves. In Umbrella Academy, superpowered siblings reunite after their adopted father is murdered, and together face a possible apocalypse. With an excellent ensemble cast that includes the likes of Ellen Page and Robert Sheehan, this breezy and fun show almost makes up for the lack of new Marvel content coming to Netflix.
Expect The Umbrella Academy season 2 to arrive at some point in 2020.
Seasons on Netflix: 1
Mindhunter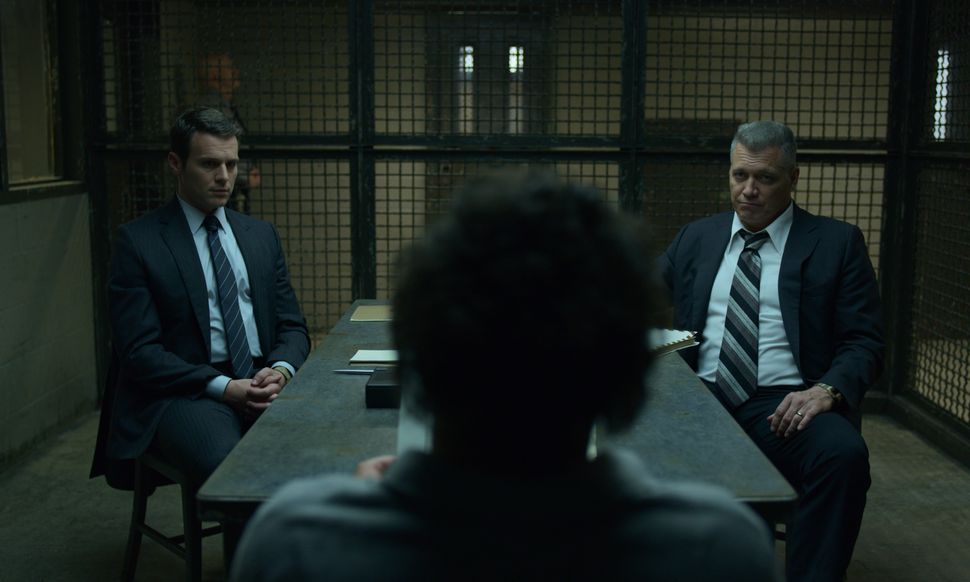 David Fincher is no stranger to Netflix, since he directed the first ever episode of House of Cards, but Mindhunter is Fincher going ... well, full Fincher. It's based on John Douglas' book of the same name and charts the life of an FBI profiler whose job it is to track serial killers. It's set in the '70s and later the early '80s, and sees its trifecta of lead characters interviewing famous serial killers in often tense encounters.
Fincher is extremely hands-on, too, directing four episodes of season one and three of season two. Unfortunately, Mindhunter season 3 is on "indefinite hold", but we're hopeful for its eventual return, given that this is some of the director's best work to date.
Seasons on Netflix: 2
Stranger Things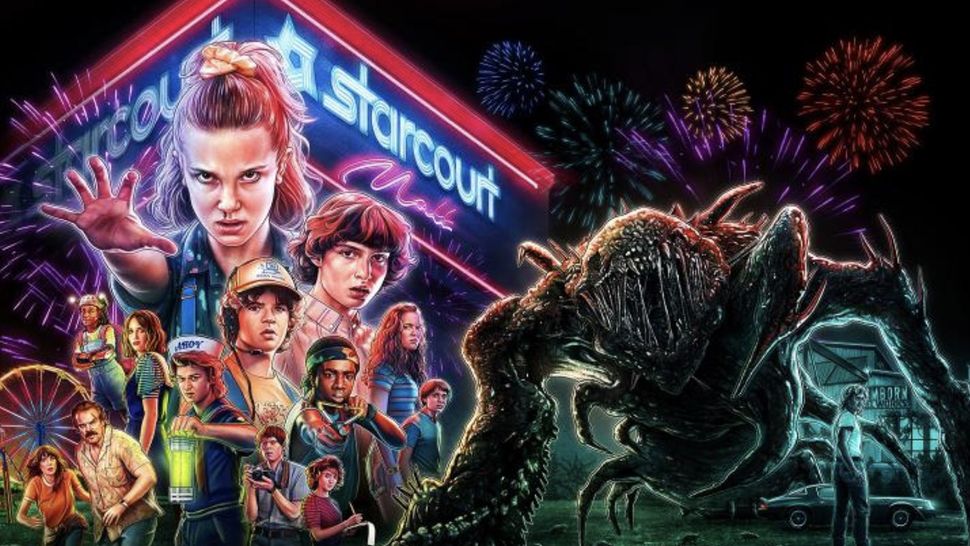 When it comes to TV and movies, the '80s is the nostalgia decade of the moment. Filmmakers can't get enough of Ghostbusters, shell suits and Sony Walkmans.
Stranger Things is another brilliant homage to this era. Leaning heavily on Spielberg, John Carpenter and Stephen King, the story revolves around a small town, a group of friends, a missing person and a dodgy science lab. Writing anything else would give away the myriad twists in a show that is full of brilliant creepy fun.
The third season hit last year and it was fantastic, and each subsequent set of episodes just deepens your investment in these kids' stories and friendships. Season 4 of Stranger Things is now filming, and a certain key character is returning next season...
Seasons on Netflix: 3
Altered Carbon
Netflix has had a rocky road with sci-fi adaptations - the Wachowski's Sense8 had grand ambitions but didn't quite hit the sweet spot for everyone. Altered Carbon is hoping to change that, with its unique blend of dystopian science fiction. Based on the book of the same name by Richard Morgan, the show has sparks of brilliance (Joel Kinnaman is great) but is also occasionally ridiculous in its outset (James Purefoy hams it up throughout). It strives to be more than it actually is but we admire what it's trying to do. Oh, and it looks fantastic in 4K.
A second season, starring Anthony Mackie as Takeshi Kovacs this time, is coming in February after a near two-year wait.
Seasons on Netflix: 1 (with a second coming February 27)
Black Mirror
Before Black Mirror, Charlie Brooker was best known for his snarky look at the news in Weekly Wipe and his fantastic, caustic look at meeja types in London's Shoreditch, Nathan Barley. Now this anthology show has given him superstar status, for good reason.
Each episode is about technology and its effect on human life. Sometimes, this can be positive, but usually each episode hews towards dystopian fiction. Black Mirror can be a little inconsistent in quality like all anthology shows, but about two thirds of its episodes are great, and the later Netflix-produced chapters look more expensive and feature bigger stars.
Seasons on Netflix: 5 + Bandersnatch special
Queer Eye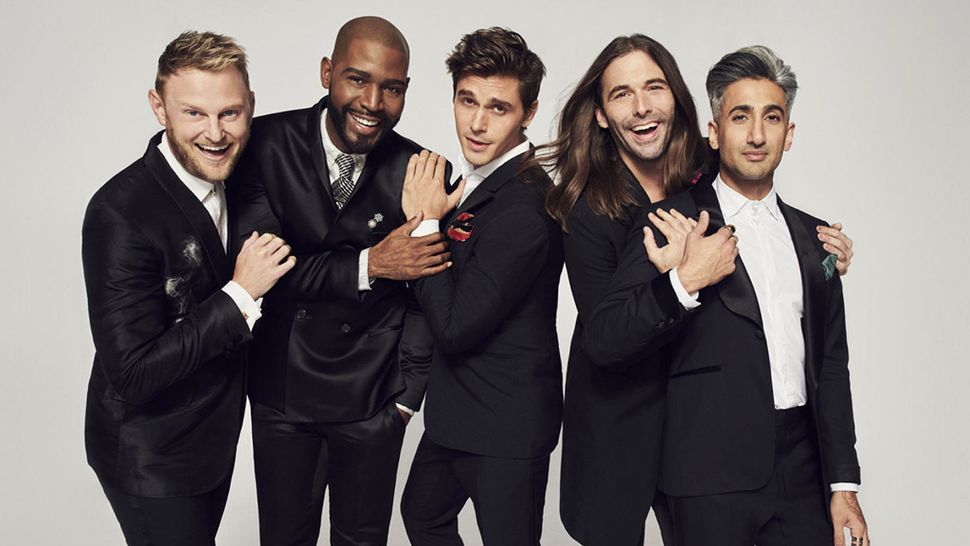 Need a dose of feel-good TV to help cope with today's rocky political landscape? Check out Queer Eye, a show about being the best you with help from five of the coolest dudes on the planet. The show will gets its fifth season in 2020 and we're still loving the premise of taking people stuck in a rut and hoisting them to the self-respecting, self-loving person we all want to be.
Seasons on Netflix: 4
Dear White People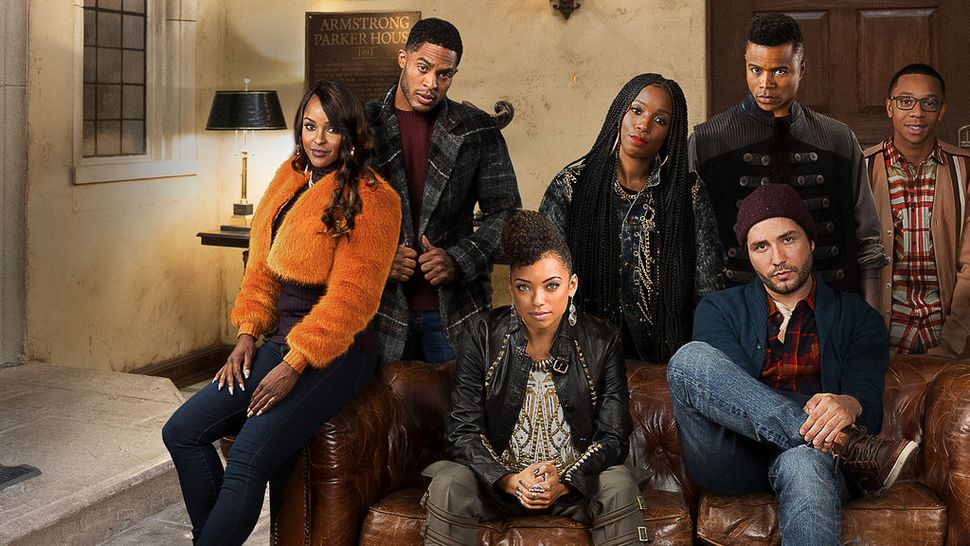 If you like your cultural analysis with a dose of humor, Dear White People is the show for you. Starring Logan Browning at the conflicted Sam White, Dear White People navigates the tricky grounds of race relations in America in the post-Obama-but-yet-not-post-racism era.
The first few episodes back away from hitting on anything too heavy but come episodes five and six, you get a biting sense of why this show is so needed at this point in our history. Funny, clever and dripping in wit, Dear White People isn't so much an attack on American ideals as it is a series about exploring, explaining, defending and deliberating the issues facing people of color in the US.
Seasons on Netflix: 3
The Good Place
Critically acclaimed comedy The Good Place has ended its fourth and final season on NBC. It follows the afterlife of a recently deceased woman who is sent to heaven by mistake. The first three seasons are on Netflix now.
Even though this show's core idea peaked in season one, when less was known about the details of the afterlife setting, this has still some of the best joke writing on TV. A great cast and an original concept make this a must-watch.
Seasons on Netflix: 3
Russian Doll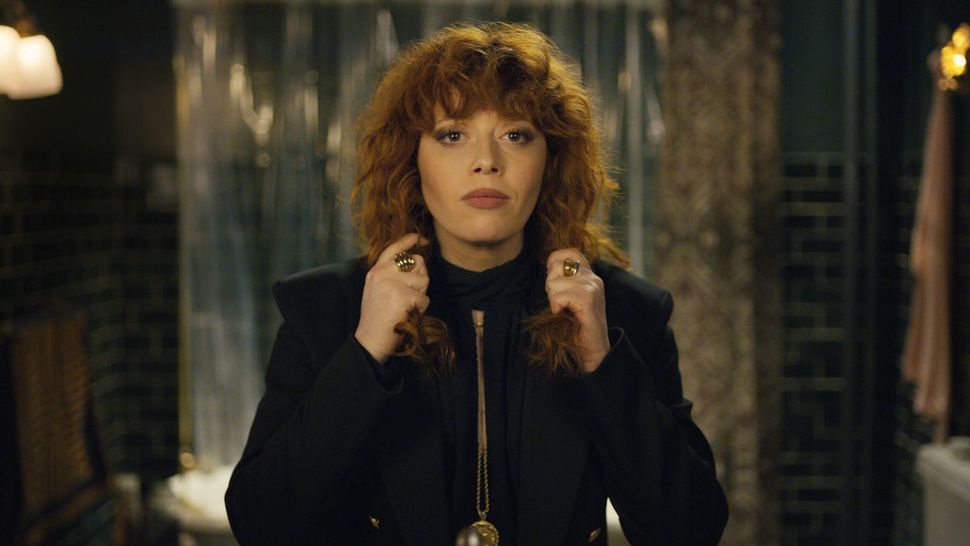 Orange Is The New Black's Natasha Lyonne stars in this dark comedy as Nadia, who keeps dying and reliving her 36th birthday party in a surreal time loop – much like Groundhog Day.
With its cynical and witty examination of living and dying, Russian Doll switches rapidly between laugh-out-loud hilarity and devastating sadness - it's a must-watch. In June 2019, Netflix announced it had renewed Russian Doll for a second season, which is well-deserved.
Seasons on Netflix: 1
Bojack Horseman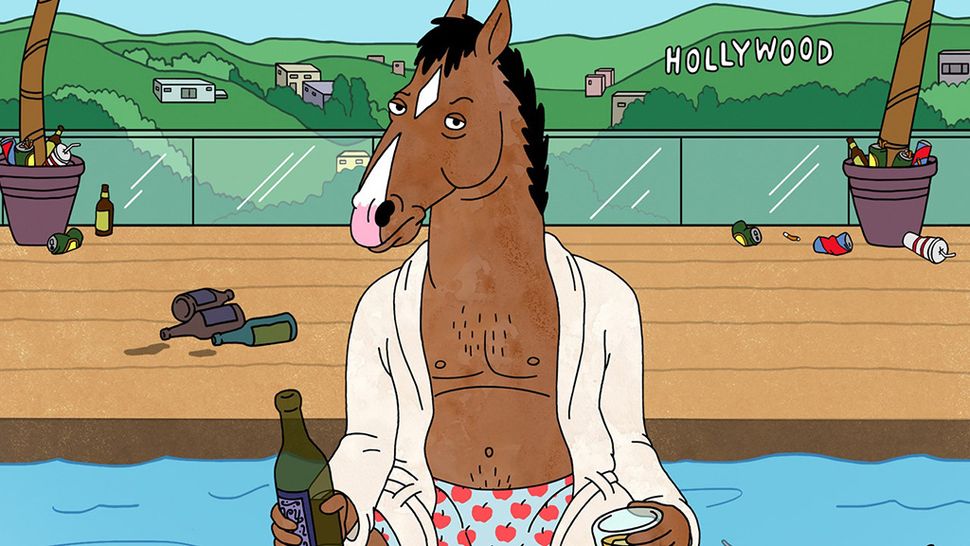 Bojack Horseman has just completed its six-season run, and, well, its finale left one of our writers in tears for most of a weekend.
Following the life of washed up actor Bojack as he struggles with alcoholism, toxic relationships, and family issues, the series is just as heartwarming as it can be heartbreaking. For those who are worried it may be too dark for them, fear not - there's loads of slapstick humor, word play, and stunning animation to keep everything balanced.
Seasons on Netflix: 6
Riverdale
Now airing its fourth season, three seasons of the teen drama based on the infamous Archie comic book series are on Netflix in the US. A spin-off from The CW, Katy Keene, begins on that network in February.
If you were a fan of Archie comics as a kid, this interpretation of the beloved characters is far darker and more mysterious than you'll remember, revolving around the murder of a local boy while the characters attempt to navigate high school, relationships, and family.
Seasons on Netflix: 3
Orange is the New Black
Orange Is The New Black has wrapped its seven-season run, and it's a superb tale of life in a women's prison. It was one of the first big Netflix originals, along with House of Cards and Arrested Development season 4, and it ran for so long simply because it was very popular.
That being said, the show is dark. Tensions and issues with the US prison system brought to the forefront and while the comedy from the first few seasons remains throughout, it's slathered with a fair bit of drama.
Seasons on Netflix: 7
Breaking Bad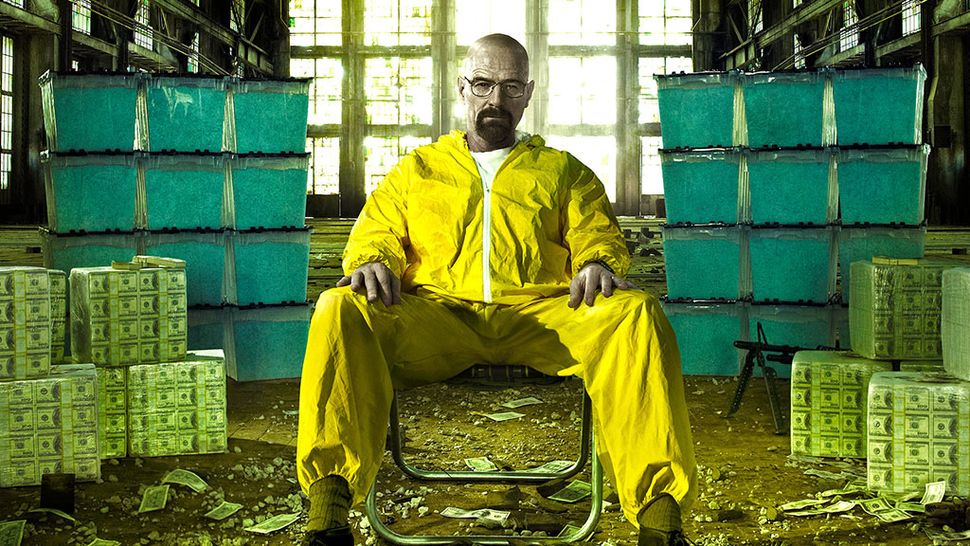 More addictive than the meth pushed by Walt and Jesse, Breaking Bad is brilliant binge-watching television. The initial plot is simple: a straight-laced teacher is told he has cancer and to make sure he leaves his family with the best possible life, he turns to drug making and dealing.
There's method to his madness as he ends up being pretty good at it. Creator Vince Gilligan has created such a good group of characters, he is currently mining the same world again with Better Call Saul, which arguably reaches similar heights and is also available on Netflix. Netflix also released a movie sequel focused on Jesse in late 2019, El Camino.
Seasons on Netflix: 5 (and one movie)
The Chef Show
Netflix has a pretty amazing selection of original cooking shows, and this is just one highlight from a range of winners like Sugar Rush, Ugly Delicious and Chef's Table. FIlmmaker Jon Favreau and chef Roy Choi, who previously collaborated on food truck movie Chef, cook a whole host of meals across America, and explore different food cultures embedded in Los Angeles and Austin, Texas.
Favreau's contacts mean an unbeatable range of special guests, too, from Avengers cast members to director Robert Rodriguez. It's just a really breezy, fun cooking show, with lovely stop-motion animated sequences to set the scene. Season 3 arrives this month.
Seasons on Netflix: 2 (season 3 coming 19 February)
Explained
Created by Netflix and Vox Media, this handy and smart series takes a look at some of the most popular ideas and tech around today and explains them in a way that's poignant in its presentation without feeling overwhelming to take in.
From the racial wealth gap, cryptocurrency and why diets rarely work through to K-Pop and the stock market, it's an insightful look at the problems, ideas and trends around today and the stuff that could shape tomorrow. You'll also find two separate spin-off miniseries on Netflix: The Mind Explained and Sex Explained.
Seasons on Netflix: 2 (and 2 spin-offs)