Un nuevo iPad Air suena menos tentador después de probar las tabletas de Samsung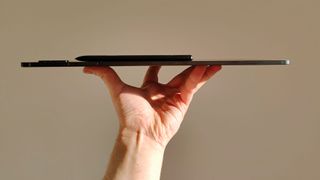 (Image credit: Future)
En general, no me gustan los gadgets grandes. Odio tener que estirar los dedos alrededor de un teléfono gigante, poner voluminosos smartwatches en mi muñeca o estirar el cuello para poder usar pantallas enormes. Por eso, el iPad Air 4 me parecía perfecto: una pequeña gran tableta que, en términos de tamaño, es justo lo que necesitaba.
Ayer Apple lanzó su evento de presentación "Peek Performance". Los rumores apuntan a que el iPad Air 5 será una de las principales novedades y parecen bastante convencidos de que la próxima tableta de gama media de Apple está en camino.
Sería un lanzamiento que me hubiera encantado hasta que conocí algo que pensé que odiaría: la absolutamente gigantesca Samsung Galaxy Tab S8 Ultra.
¿Más grande es mejor?
A menudo me resulta difícil predecir cómo me voy a sentir con los gadgets hasta que no los pruebo a fondo. Y a menudo me sorprenden dispositivos que no esperaba que me gustaran (o que no esperaba que me disgustaran).
Ese fue el caso de la nueva Samsung Galaxy Tab S8 Ultra de 14,6 pulgadas, un dispositivo muchísimo más grande que cualquier otra tableta del mercado que, en un principio, pensé que sería demasiado difícil de utilizar.
Pues bien, estaba equivocado. Disfruté mucho usando esta tableta para tomar notas, garabatear, trabajar y ver Netflix. Mis dudas sobre esta tableta gigante se desvanecieron rápidamente al usarla.
Me gustó mucho más de lo que esperaba y ahora me pone en un dilema.
¿Cómo de grande es "grande"?
Pasar de la Galaxy Tab S8 Ultra de 14,6 pulgadas a mi iPad Pro de 12,9 pulgadas me pareció un paso atrás en términos de tamaño. Por ejemplo, tengo que apoyar la tableta más cerca de mis ojos para ver películas o series. Y al garabatear, llenaba todo el lienzo disponible demasiado rápido.
Los rumores afirma que el iPad Air 5 tendrá una pantalla de 10,9 pulgadas, lo que la hará aún más claustrofóbica después de probar la Samsung Galaxy Tab S8 Ultra. Voy a tener que entrecerrar los ojos para poder ver algo.
Es un problema limitado a mí, claro, porque no todo el mundo puede probar la S8 Ultra como yo lo hecho. Pero hay otras cosas que la Galaxy Tab S8 Ultra tiene que me convencieron de que la necesitan todas las tabletas y que no imagino que tendrá el nuevo iPad Air.
Samsung gana
Para empezar, la Samsung Galaxy Tab S8 Ultra viene de serie con un lápiz. En el caso de los iPad, siempre hay que comprar el Apple Pencil por separado. Ésta es una de las principales razones por las que el iPad Air es difícil de vender para quien la quiera usar creativamente: hay que desembolsar mucho dinero extra para tener el lápiz.
También es muy probable que el nuevo iPad Air tenga una pantalla LCD, como los anteriores iPad (salvo algunos modelos Pro). Estos palidecen en comparación con los paneles AMOLED de la tabletas Galaxy Tab S8. Los paneles AMOLED tienen colores mucho más vivos, un contraste mucho mejor y un mayor brillo. Esto es una gran victoria para Samsung.
También me impresionó la duración de la batería del Tab S8 Ultra. Sé que la 'mala duración de la batería' es una queja sobre los dispositivos de Apple que es tan común que ha perdido su significado, pero mi iPad Pro de 2018 no me deja ya irme a tomar un café y escribir sin tener que enchufarla [esto es probablemente porque la vida útil de la batería ya es muy limitada después de cuatro años. Hora de cambiarla, Tom — Ed.]
Por supuesto, también hay razones para preferir los iPad a las tabletas Android. Para empezar tienen una mejor selección de apps, funcionan bien con otros dispositivos Apple y hay una selección mucho mayor de accesorios de terceros.
Yo siempre he afirmado que Apple tiene la corona de la "mejor tableta" agarrada con puño de hierro. Pero ahora, después de probar la Tab S8 Ultra, estoy un poco menos emocionado por lo que pueda ofrecer el próximo iPad.
Sign up to receive daily breaking news, reviews, opinion, analysis, deals and more from the world of tech.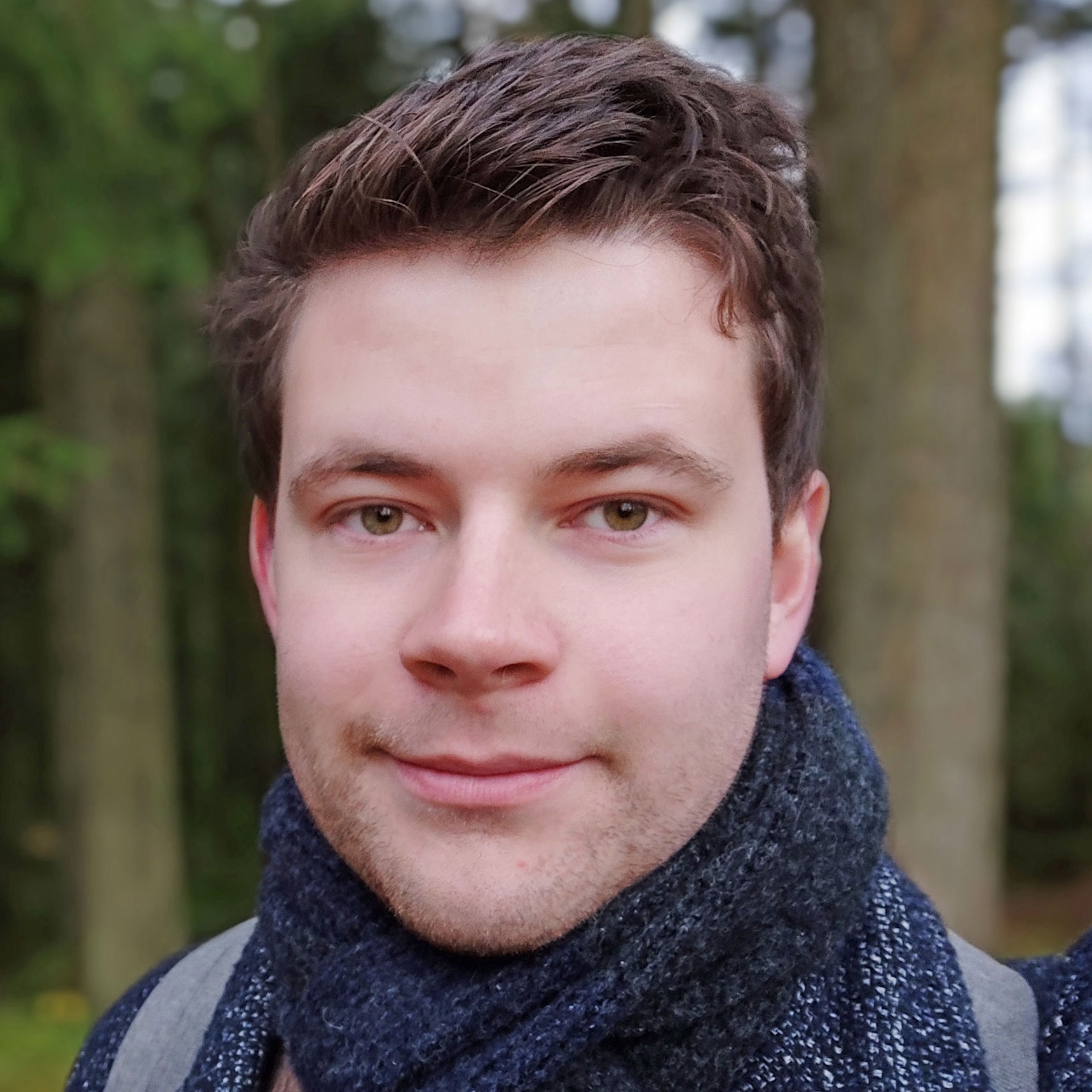 Tom Bedford was deputy phones editor on TechRadar until late 2022, having worked his way up from staff writer. Though he specialized in phones and tablets, he also took on other tech like electric scooters, smartwatches, fitness, mobile gaming and more. He is based in London, UK and now works for the entertainment site What To Watch.
He graduated in American Literature and Creative Writing from the University of East Anglia. Prior to working on TechRadar, he freelanced in tech, gaming and entertainment, and also spent many years working as a mixologist. He also currently works in film as a screenwriter, director and producer.