The Samsung Galaxy Watch 6 will get one of the Apple Watch's best health features
It's also coming to other Galaxy Watch users (eventually)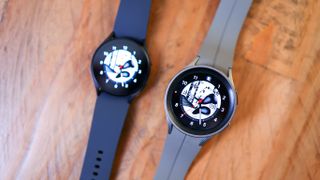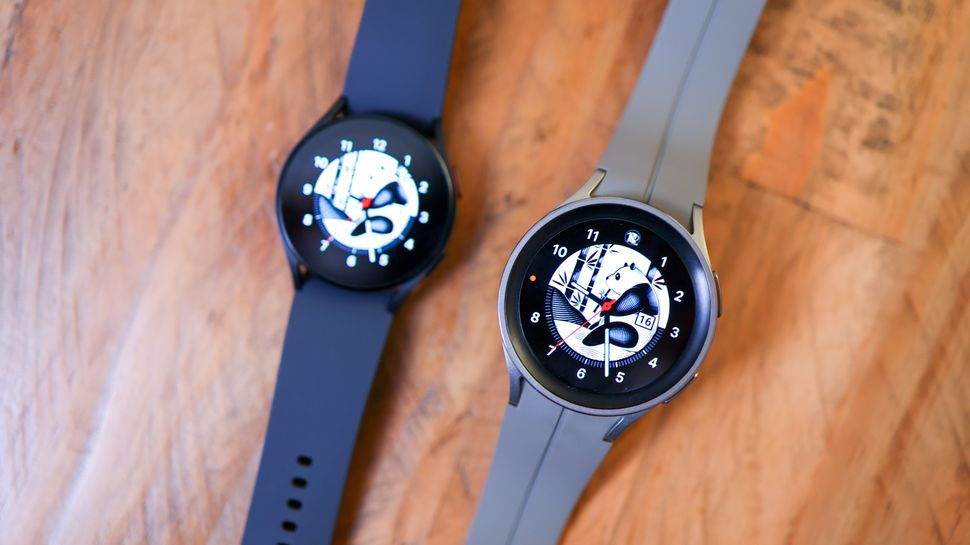 (Image credit: Basil Kronfli / TechRadar)
Samsung has confirmed that the Samsung Galaxy Watch 6 will offer irregular heart rhythm notifications when it launches later this year. What's more, the feature will also arrive on older Samsung watches – but there's a catch.
In an official press release, Samsung states that irregular heart rhythm notifications will be available in 13 countries, including the US and Samsung's native Korea. Irregular heart rhythm notifications use your watch's heart rate monitor to look for signs of atrial fibrillation, a heart condition that can cause an abnormally fast heart rate.
This can be done using an electrocardiogram scan, or ECG, which is often activated manually, but the best smartwatches, including the best Apple Watch models, can also run checks in the background and notify you for potential signs of atrial fibrillation, or AFib, without you needing to run ECGs on a regular basis – instead, the notification will prompt you to take a manual ECG for a more accurate reading.
The feature has been approved by the Korean Ministry of Food and Drug Safety and the US Food and Drug Administration (FDA), just in time for the likely unveiling of the Samsung Galaxy Watch 6 in July. The feature will also be introduced in Argentina, Azerbaijan, Costa Rica, Dominican Republic, Ecuador, Georgia, Guatemala, Hong Kong, Indonesia, Panama, and the UAE, with other countries, including the UK, likely to follow.
After the Samsung Galaxy Watch 6 has made its debut, the feature is also said to be "expanding to earlier editions later this year" as part of the One UI 5 Watch software update. However, Samsung is keen for its new flagship watch range to have the feature first, which is the catch – if you own an older model, you'll have to wait for the feature, or upgrade your watch.
Clearance sale
The feature has only recently been cleared by the FDA, despite the Samsung Galaxy Watch 5 and (presumably) the Galaxy Watch 4 being able to take advantage of this update. Presumably, this is why the press release makes no mention of the feature being approved in other markets, such as the UK or mainland Europe, as it's still working its way through all that red tape.
This is going to be a recurring problem as smartwatches get more advanced, and manufacturers develop new health-orientated features to put in them: the minute they stray towards being medical devices, they get wrapped up in red tape, and require clearance by third parties and governing bodies for everyday use.
This feature has been available on Apple Watches for a few years now, so you have to wonder what the delay has been on Samsung's part. It's a feature many Android watches are missing, as competitors like the Google Pixel Watch still require you to perform manual ECG scans rather than running checks in the background.
Perhaps this will be a feature that's introduced on the Google Pixel Watch 2 this year, as well as the Galaxy Watch 6.
Get daily insight, inspiration and deals in your inbox
Get the hottest deals available in your inbox plus news, reviews, opinion, analysis and more from the TechRadar team.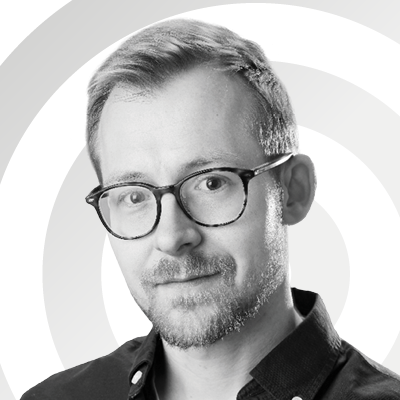 Fitness, Wellness, and Wearables Editor
Matt is TechRadar's expert on all things fitness, wellness and wearable tech. A former staffer at Men's Health, he holds a Master's Degree in journalism from Cardiff and has written for brands like Runner's World, Women's Health, Men's Fitness, LiveScience and Fit&Well on everything fitness tech, exercise, nutrition and mental wellbeing.
Matt's a keen runner, ex-kickboxer, not averse to the odd yoga flow, and insists everyone should stretch every morning. When he's not training or writing about health and fitness, he can be found reading doorstop-thick fantasy books with lots of fictional maps in them.