Once upon a time, the web was awash with third-party clients that let you use Twitter in a way that suited you – as a full-screen, feed-packed extravaganza with multiple skins, or a discreet sidebar alongside your web browser. Sadly, those days are over; Twitter decided to crack down hard on developers a few years back, imposing strict API restrictions that broke most clients and drove users back to Twitter's standard web app.
The third-party scene isn't dead, though; thanks to dedicated developers, there are still some great alternatives for users who want to go beyond the basics. Twitter has built some alternatives of its own too, so you can choose a client that's best suited to the way you tweet
Here's our pick of the best Twitter apps for Windows – some free and some premium. Read on and find out which one is right for you.

(opens in new tab)
1. Aeries
(opens in new tab)
Why you can trust TechRadar Our expert reviewers spend hours testing and comparing products and services so you can choose the best for you. Find out more about how we test.
A brilliantly designed Twitter client that's packed with thoughtful touches
Aeries (opens in new tab)(£2.29, US$2.99, AU$3.69) is a very slick looking Windows desktop app that makes no assumptions, letting you choose exactly what you want to see and pick a configuration that suits your screen size before it launches for the first time.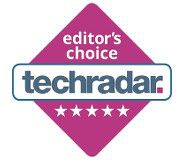 (opens in new tab)
Likes, mentions, profile details, direct messages and retweets can all be arranged into handy columns, organized and named to suit your preferences.
Once you've chosen your content, you're prompted to set various visual options, including font size and weight (very useful if you have a hard time reading small text on screens), and image size.
In use, Aeries is much like TweetDeck (below), but with excellent extras that show how much care and attention has been put into its creation. The best of these is the ability to bookmark tweets – a way of marking them to read later without retweeting them, which can give the impression that you're endorsing them. There's also support for gestures and an excellent range of filters, including not only words, users and hashtags, but also clients. The only thing missing is the ability to schedule tweets for later.
There's no free trial of Aeries, but for the price of a cup of coffee, we don't think you'll be disappointed. For our money, Aeries is the best Twitter client for Windows.

(opens in new tab)
An affordable premium Twitter client that works best on the big screen
Tweeting with Fenice for Twitter (opens in new tab) (£1.49, US$1.99, AU$2.39) is a very pleasant experience. It offers a level of customization you'd expect from a premium app, enabling you to adjust not only colors and feeds, but also link shortening, spellcheck, and formatting for edited retweets.
Fenice's interface is much like TweetDeck's, and is designed for large screens so you'll get a better experience on a desktop with a good-sized monitor than a notebook. We particularly like the ability to drag and drop pictures into tweets, and to queue tweets to be published later if you find yourself without an internet connection (though you can't schedule them for a specific time) Fenice also provides customizable Live Tiles and notifications, so you never miss an important tweet.
Fenice offers a fully-functional 24-hour free trial, so you can get a good feel for it before committing to the small cost of the full version.

(opens in new tab)
3. TweetDeck
(opens in new tab)
Twitter's multi-function web app is convenient, but lacks premium features
Owned by Twitter itself, free web app TweetDeck (opens in new tab) puts all the Twitter information you could want at your fingertips, with feeds for your main feed, notifications and activity all on one screen (rather than hidden in tabs, as they are on Twitter.com). Each of these columns is customizable, so if you're frustrated by seeing too many retweets, for example, you can easily filter them out. You can also remove any columns you like (activity in particular tends to move too fast to follow), and replace them with the search tool, likes, mentions, trending topics, lists and direct messages.
TweetDeck also lets you flick between multiple accounts (not possible with Twitter.com) and, perhaps most usefully, schedule Tweets to be published in the future. If you're serious about Twitter, TweetDeck is hard to beat – it's just a shame that the desktop software has been discontinued. It's available as a Chrome extension, but we miss the convenience of a real Windows app.

(opens in new tab)
4. Buffer
(opens in new tab)
Maintain a steady stream of scheduled tweets throughout the day
Buffer (opens in new tab) isn't designed to replace Twitter's own web app – instead, it's intended for managing your account, and is designed for users who take their online presence seriously.
As its name implies, Buffer's main purpose is to build a list of scheduled posts. Once they've gone live, you can then monitor their performance to see what gets the best response, and when.
Buffer isn't just a Twitter app, either – it lets you manage LinkedIn, Facebook, Instagram, and Google+ accounts as well. There are several variations of Buffer – some for personal and some for business use. Here we're looking at the free option, which lets you connect one social media account and enables you to queue up to 10 posts for future publication. Links are automatically shortened, and Buffer lets you pick an image to attach to your tweet – either one from the linked page, or one you've uploaded manually.
If you want to build a real presence on Twitter, Buffer is well worth investigating.

(opens in new tab)
If you don't need the bells and whistles, try Twitter's official Windows app
Twitter for Windows (opens in new tab) is streamlined and easy to navigate, but at the expense of some functionality.
You can't see trending topics and hashtags at a glance, as you can in the web app and most clients, and there's no way to filter search results by person, recent tweets or popularity. You can't schedule tweets either, though the ability to find and embed GIFs is a nice addition that's a boon if you just use Twitter for fun.
You can leave feedback using the smiley in the top of the window, so it might be worth leaving Microsoft a note about the features you'd like to see included.