Elon Musk continues campaign to ruin his own platform by removing Twitter Circles
X is disabling Circles for no apparent reason, and I'm annoyed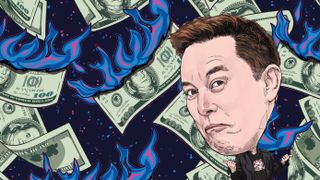 (Image credit: OA_Creation / thongyhod / Shutterstock)
Because once you've dug a deep enough hole there's nothing to do but keep digging, X (formerly Twitter) has continued its downward spiral by removing a perfectly functional and popular feature: Circles.
Twitter Circles, added back in 2022 before Elon Musk's acquisition of the social media platform, allows users to form a 'circle' of up to 150 close friends who could be tweeted to directly, keeping those posts private from your wider following. It was intended for users with large follower counts and those who use the platform for both professional and personal interactions and was well-received by Twitter at the time.
But in a statement today, X has announced that it will be pulling the plug on Circles on October 31. After that date, you won't be able to add anyone to your Circle nor make new Circle-only posts - although your existing Circle and all previous limited posts will remain for the time being.
Why is Circles getting the axe?
Honestly? I have absolutely no idea why Circles is on the chopping block right now, and X has not been forthcoming with an explanation. It's possible that the feature requires tech support or server space that X simply doesn't have; Elon Musk's ownership of Twitter has been a long, messy affair that has seen rent going unpaid, serious technical difficulties, and many employees leaving the company either voluntarily or otherwise.
Another potential explanation is that Circles is being scrapped to make way for something new - and presumably not free. Musk recently claimed in a livestream with Israeli Prime Minister Benjamin Netanyahu that X would be adopting a "small monthly payment" model, something that many pundits agree could kill the social media site for good.
Since no reasonable business would suddenly introduce a mandatory paywall without at least promising something new and better behind said paywall, we might see a Circle-esque feature pop up in the near future for paying X users - but then again, Elon Musk doesn't exactly have a reputation for being a reasonable businessman.
Both of these theories are pure speculation from me, though. It's all a bit frustrating, personally. I've been a Twitter user since 2011, and part of me still loves the app despite what it's become since Musk took over. Alternatives like Bluesky and Threads have failed to capture my attention (even if Threads did enjoy a staggering initial wave of signups). I just want my old Twitter back, really.
There have even been some glimmers of hope - like the recent addition of Community Notes for videos and the wider community's consistent and hilarious owning of Musk on the site - but I can't help but feel like we're witnessing the death of a social media platform in real time. Nothing good can last forever, right?
You might also like
Get daily insight, inspiration and deals in your inbox
Get the hottest deals available in your inbox plus news, reviews, opinion, analysis and more from the TechRadar team.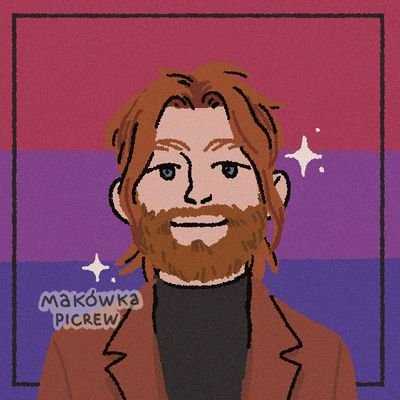 Christian is TechRadar's UK-based Computing Editor. He came to us from Maximum PC magazine, where he fell in love with computer hardware and building PCs. He was a regular fixture amongst our freelance review team before making the jump to TechRadar, and can usually be found drooling over the latest high-end graphics card or gaming laptop before looking at his bank account balance and crying.
Christian is a keen campaigner for LGBTQ+ rights and the owner of a charming rescue dog named Lucy, having adopted her after he beat cancer in 2021. She keeps him fit and healthy through a combination of face-licking and long walks, and only occasionally barks at him to demand treats when he's trying to work from home.