The best Android emulators make it simple and easy to run Android apps and games on your desktop PC or Mac.
Maybe you're working on an app for Android and want to test it on a computer instead of a mobile device. You can not only do that with one of these Android emulators but you can simulate various screen sizes and phone models as well, letting you see how it does in different circumstances.
Or, maybe you want to run an app that's only available on Android. Take Instagram, for example. Unless you're on the mobile app, you're limited in what you can do with the social media platform. But, with an emulator, you can edit and upload photos from your PC or Mac desktop – something you just can't do otherwise.
Since many Android business apps are already SaaS-based cloud apps, you might find using a browser on your desktop PC to be just as easy for those. But, if you're hoping to do some gaming, you'll want to take advantage of one of these emulators.
While Windows 11 introduces the ability to set up a virtual install of Android, there are plenty of people still using Windows 10, plus of course, all of the Mac users.
We've compared these emulators across various points, like their ease of use, interface, system requirements, and learning curve. We also looked at their additional features, performance, and pricing, among other aspects.
So, if you're interested in running some mobile apps on your computer, consider our top choices for the best Android emulators. Or, use Android apps on the best business smartphones and best business tablets.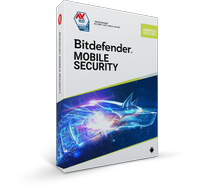 (opens in new tab)
1. Bitdefender Mobile Security | $14.99 (opens in new tab)
Bitdefender Mobile security provides excellent protection for your Android device thanks to its anti-theft feature and top-notch antivirus (opens in new tab) capabilities. The app also gives you real-time protection for Google's Chrome browser and it allows you to remotely locate and lock your device as well as completely wipe it if falls into the wrong hands. There's also a VPN (opens in new tab) built in that gives you 200MB of daily usage.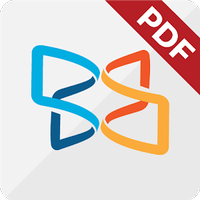 (opens in new tab)
2. Xodo PDF Reader | Free (opens in new tab)
Xodo PDF Reader sets itself apart from other PDF readers (opens in new tab) by the range and depth of its feature set. In addition to PDF reading, this app also lets you create new PDFs using your camera, image gallery or Office documents Xodo PDF Reader is also integrated with Dropbox, Google Drive and OneDrive.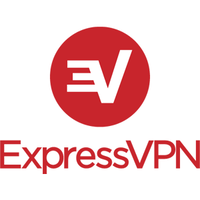 (opens in new tab)
3. ExpressVPN | $12.95 per month (opens in new tab)
ExpressVPN is a useful app to have on any Android phone as it gives you the ability to hide your IP address from the sites and apps that you use. It also helps protect your privacy and lets you pretend to be in a different location which is key for unblocking geo-restricted content. ExpressVPN is also at the top of our best Android VPN (opens in new tab) and best VPN (opens in new tab) lists. You can also get 3 months free with an annual plan on when you sign up here (opens in new tab).
---
The best Android emulators in 2022 in full:
Why you can trust TechRadar Our expert reviewers spend hours testing and comparing products and services so you can choose the best for you. Find out more about how we test.
BlueStacks App Player is perhaps the best-known Android emulator, and it's hardly surprising given its quality and reliability. BlueStacks has been designed with ease of use in mind, and looks and feels just like Android on a tablet or smartphone. There are free and paid-for versions available. The free one includes some ads and the occasional sponsored app, but these are pretty discreet.
BlueStacks is primarily about games and the interface is essentially a front end for downloading and installing them, but it's also possible to visit the Google Play Store and search for other apps and if you want to add apps and games from other sources, you have the option of using standalone APK files. In our experience set up was simple and easy, and we could install Summoners War fine, but we couldn't use an existing account login so watch out for that.
Overall, though, performance is decent assuming your hardware is reasonably powerful, making this a great way to bring Android to the big screen.
Read our full BlueStacks App Player review.

Like the BlueStacks App Player, NoxPlayer is a fast and slick Android emulator for PC and Mac. If you are planning to use NoxPlayer for gaming, you will be pleased to learn that you can use your favorite gamepad, and you have the option of mapping keys or buttons to perform various Android gestures.
NoxPlayer gives you a stock version of Android, and while it is designed with gamers in mind, you can install other apps from the Google Play Store too. NoxPlayer is completely free, but it includes a number of great extras accessible from a vertical toolbar on the right-hand side of the window. Here you will find screenshot and video recording shortcut, a link to a macro record, and the option to install software from APKs obtained from outside of Google Play.

GameLoop is another Android emulator that is primarily for use as a gaming platform. Among its most popular titles includes Call of Duty: Mobile and PUBG Mobile, with Tencent previously declaring it to be the official emulator for their COD games.
There are other titles, of course, with other major titles such as Fortnite and Grand Theft Auto V available to play through the emulator, along with a host of other games.
However, like BlueStack this is really the purpose of GameLoop - the title gives it away - so if you are looking to use mobile apps for business and office, then this most likely is not the best platform for you. However, if you are looking for easy access to major Android games on your desktop, then GameLoop serves as a fine emulator.

Based on VMWare Player, AndY is an interesting – if rather huge – Android emulator; the installation weighs in at a colossal 3GB. There are a couple of optional – and probably unwanted – extras bundled in the installer, so keep an eye out and decline them.
Again, the primary idea behind AndY is to bring Android gaming to the desktop, and there's support for not only Xbox and PlayStation controllers, but also the option of using your Android phone as a gamepad. Getting the emulator up and running is rather trickier and less intuitive than the other tools featured here though, and might be enough to put some people off.
This is a shame because AndY is very impressive and it would be great to make it a little more accessible. Available for both Mac and Windows, it also gives you the option of rooting your virtual Android device to run more software.

It is one of the newer Android emulators on the block, but MEmu has managed to make quite a name for itself – and with good reason. Given that its full name is MEmu Play, it should come as no surprise that – once again – the focus here is on gaming.
To get the best performance, it is recommended that you enable virtualization for your CPU. With support for Intel and AMD chips, as well as integrated and dedicated graphics, support levels are very good here.
There is a wealth of keyboard mapping options to enhance your gaming, and you have the option of installing software through the Google Play Store, or by dragging and dropping APKs on to the program window.
We've also featured the best free cloud apps for business.
---
How to choose the best Android emulators for you?
When choosing the best Android emulator for yourself, start with assessing what you primarily intend to do with it. If it's only for gaming, you'll want a gaming-oriented emulator, but if it's for general app use, then your options are different.
You'll want to evaluate the emulator's ease of use, interface, performance, and pricing. It'll help to check whether the emulator has ads (and how pesky they are).
Make sure to look out for the account login process because some emulators may not let you use an existing account login. Lastly, look out for additional features like recording capabilities, gamepad compatibility, and rooting options.
The best Android emulators: How we test
We've tested the best Android emulators across numerous aspects, starting with their ease of setup and interface. We then considered whether they were better suited for gaming or general app usage.
We assessed their performance, system requirements, and account login process. We also checked whether the emulators had ads and if they had ad-free premium plans.
We evaluated their learning curves and other features like controller compatibility, rooting options, and screen recording capabilities, among other things.
Read how we test, rate, and review products on TechRadar (opens in new tab).