Los próximos Apple AirPods podrían vigilar tu salud de forma constante
En uno o dos años medirán varias constantes vitales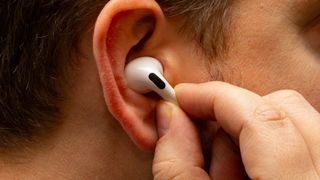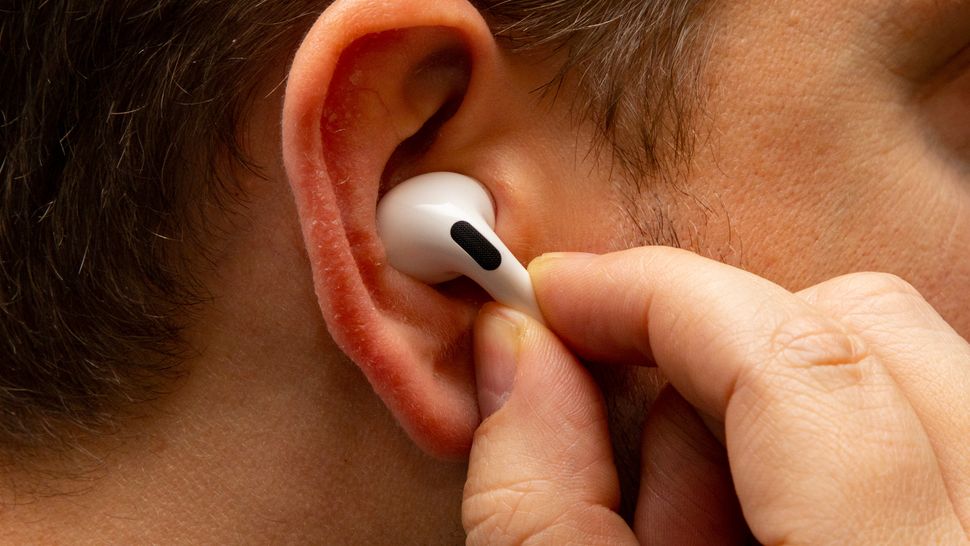 (Image credit: Future)
Los Apple AirPods del futuro vigilarán tus constantes vitales con nuevos sensores especiales, registrándolos de forma continua en tu celular y en la nube.
Por lo menos eso es lo que dice el periódico taiwanés DigiTimes, que apunta que dentro de "uno o dos años" los AirPods tendrán sensores de luz (llamados Ambient Light Sensors o ALS) para controlar varios aspectos relacionados con la salud del usuario.
Los sensores — que según DigiTimes serán fabricados por la compañía taiwanesa ASE Technology — tendrán la capacidad de vigilar "tu ritmo cardiaco, tus pasos y condiciones de salud [no especifica cuales]" así como medir los movimientos de tu cabeza, presumiblemente para detectar posible golpes o movimientos bruscos que puedan afectar a tu cerebro.
El informe de DigiTimes es el segundo en este sentido y también apunta a que los AirPods podrían realizar traducción inteligente en tiempo real, aunque seguramente esta prestación estará más cerca del Google Translate — con un poco de suerte — que del traductor universal de Star Trek.
Apple quiere controlar tu salud
Todo esto es parte del esfuerzo de Apple por controlar tu salud, uno de los objetivos que Tim Cook y sus mariachis se han fijado para la próxima década y que les ha llevado a colaborar con hospitales punteros y compañías de seguros médicos que buscan reducir costes de tratamiento evitándolos en la medida de lo posible usando monitorización de constantes y prevención.
Por ejemplo, su reloj inteligente Apple Watch ya realiza funciones similares, midiendo ritmo cardiaco y detectando arritmias gracias a un mecanismo de electrocardiograma simplificado. Esta vigilancia permanente de tus constantes vitales podría ayudar a detectar signos de problemas antes de que sucedan y así poder prevenir crisis cardiacas que pudieran tener consecuencias letales para los usuarios.
Estas prestaciones del Apple Watch o los futuros AirPods son sólo el principio. Es cuestión de tiempo antes de que tengamos sensores de temperatura y otras constantes vitales que puedan detectar infecciones.
Hacia una sanidad monitorizada y preventiva
Sistemas de inteligencia artificial en la nube podrían usar estos datos para, por ejemplo, detectar posibles brotes de infección como la que nos ha llevado a la pandemia por coronavirus actual. De hecho, lo más seguro es que en un futuro muy cercano tengamos una red planetaria de datos anonimizados obtenidos por dispositivos como auriculares, relojes y bandas de actividad.
Estos datos servirán también para reducir o eliminar muertes por varias enfermedades que pueden prevenirse con mucha antelación. Si contamos con los datos adecuados de cada paciente y los sistemas de inteligencia artificial que los analicen, esto podría elevar la calidad y la esperanza de vida de forma notable.
También se podría ahorrar un gasto tremendo en la sanidad pública y privada: si se puede tratar a los pacientes antes de que una crisis de cualquier tipo les lleve a intervenciones de emergencia y largas hospitalizaciones con un coste muy elevado, los hospitales podrían concentrarse en tratar sólo a aquellos que lo necesiten.
No es una coincidencia que compañías como Google, Amazon o Facebook estén en la misma carrera que Apple por controlar tu salud — por tu bien y el de sus cuentas bancarias. Y por supuesto, esto abre el melón de la privacidad y quién tiene acceso a estos datos y para qué, pero eso ya es un tema para otro artículo.
Get daily insight, inspiration and deals in your inbox
Get the hottest deals available in your inbox plus news, reviews, opinion, analysis and more from the TechRadar team.