In the metaverse, no one can hear you scream – with this privacy microphone
Strap a quiet space to your face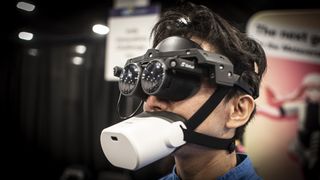 (Image credit: Future / Philip Berne)
We're at CES 2023 in Las Vegas, and now that VR is approaching the mainstream we're seeing tons of accessories to help players have fun in the so-called 'metaverse'. Shiftall is a VR accessory and device maker that has solved some interesting problems for users who want to spend serious time in virtual reality, such as how do you stay hydrated without dropping the virtual ball? Or how do you keep your VR sessions private if you can't see who's around to listen?
The FlipVR controller from Shiftall relies on the Lighthouse technology used with VR headsets like the Valve Index and the HTC Vive Pro 2. Lighthouse trackers are modular systems, and Shiftall has come up with a unique way to attach a Lighthouse tracker to a handheld controller that flips out of the way when you want to use your opposable thumb.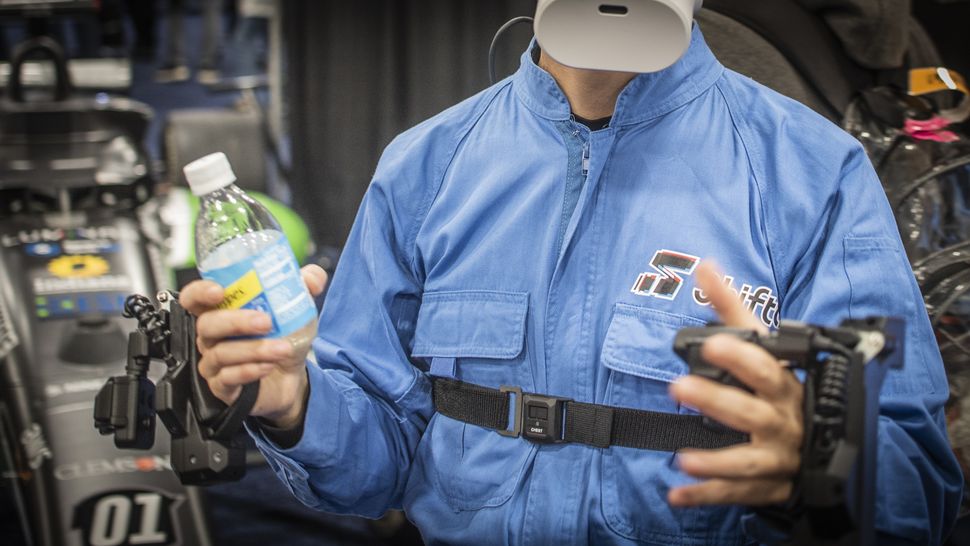 With a flick of the wrist, the controller flops over, and you can grab a bottle of water, or start typing on a keyboard. Flip the controller back for quick access to the thumbstick and buttons.
We got a chance to watch one of Shiftall's experts navigate a meta-space while flipping a bottle of water from hand to hand. Frankly, the contraption seemed a bit overwrought, and there is a lot of gear swinging around.
But it also looks like fun – and with some practice, the dance of engaging the controls and flipping for a sip of coffee could add an interesting new level of interactivity, if it works well. There's a distinct nunchaku element to the gear, though, and we might worry about collateral damage.
The Shiftall Mutalk makes your talking voice a whisper
In addition to the FlipVR controller, Shiftall has an intriguing new microphone for VR users that could ensure a bit more privacy in the virtual space. The Mutalk microphone straps to your head, and looks like a VR headset for your mouth. There are no cameras inside, only a microphone that connects via Bluetooth. The purpose is to keep your voice trapped inside, so nobody around can hear you.
It actually works very well. The Shiftall demo artist was effectively muffled as he strapped the Mutalk microphone to his face while bellowing at the crowd. Shiftall says the Mutalk microphone dampens the sound of your voice by -30dB to outsiders; that's the difference between a whisper and a soft, conversational voice.
If you've used VR, you've probably felt nervous about what's going on in the real world outside your virtual realm. Wondering if someone will sneak up on you, or listen in on your virtual chats, is a real concern for players.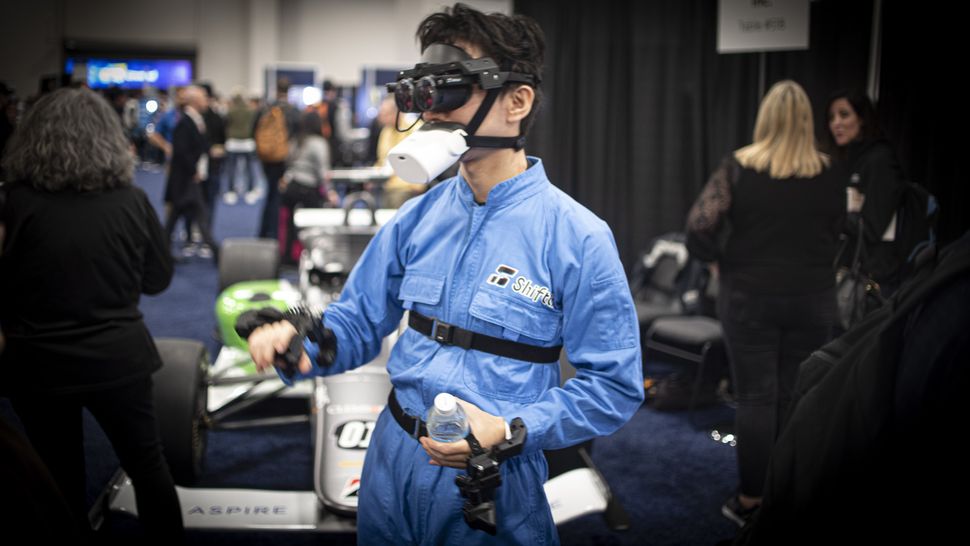 The Mutalk device is a bit large and gaudy-looking, but it solves an interesting problem. Right now there aren't many popular social apps in VR for getting together with friends, but as these become more popular, a privacy microphone could help users open up more and enjoy the virtual world more freely.
In fact, the Mutalk microphone works with your phone in addition to VR headsets – so if you've been looking for a more private solution for having conversations, and you don't mind strapping a small VR-looking mount to your face while you chat, you could pick up a Mutalk headset to use when you're chatting on the phone.
These devices are still in development, so pricing and availability are yet to be announced. Keep checking back for the latest updates on the cool VR gear we're seeing at CES 2023 in Las Vegas.
Check out TechRadar's CES 2023 latest news. We're bringing you all the breaking tech news and launches, from 8K TVs and foldable displays to new phones, laptops and smart home gadgets.
Sign up for Black Friday email alerts!
Get the hottest deals available in your inbox plus news, reviews, opinion, analysis and more from the TechRadar team.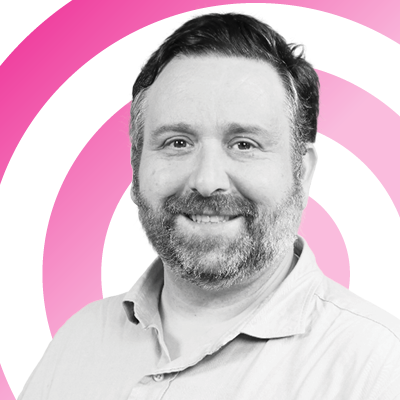 Phil Berne is a preeminent voice in consumer electronics reviews, having reviewed his first device (the Sony D-EJ01 Discman) more than 20 years ago for eTown.com. He has been writing about phones and mobile technology, since before the iPhone, for a variety of sites including PCMag, infoSync, PhoneScoop, and Slashgear. He holds an M.A. in Cultural Theory from Carnegie Mellon University.
Phil was the internal reviewer for Samsung Mobile, writing opinions and review predictions about top secret new devices months before launch. He left in 2017. He worked at an Apple Store near Boston, MA, at the height of iPod popularity. He has been a High School English teacher at Title I schools, and is a certified Lifeguard. His passion is smartphones and wearables, and he is sure that the next big thing will be phones we wear on our faces.