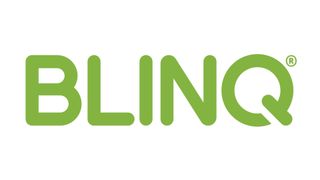 It's that time of the year again. The time to start thinking about giving gifts, whether for yourself or for your loved ones. We know that for some families it isn't possible to spend a fortune buying full-priced iPads. It's for that reason there are stores like Blinq that sell Apple's refurbished tablets on the cheap. They're just as good too – we promise.
That's right, Blinq takes excess stock and returns from retailers, thoroughly inspecting every product it receives to ensure that they're in tip-top shape.
So whether it's Brand New, New - Open Box, Refurbished or Used - Very Good, you can guarantee that anything you purchase from Blinq will work flawlessly out of the box or your money back if the item is returned within 30 days. There's literally no difference between buying new and refurbished from Blinq, save for those steep discount prices.
Likewise, by purchasing an iPad, laptop or desktop PC from Blinq, you're keeping toxic waste out of landfills by recycling them organically. Saving the environment and saving money? Sounds like a win-win to us.
Today, Blinq is featuring four iPads that you can save up to 70% on during the holidays and year-round, meaning you can act now and shell out the cash or you can hold onto your money, mull it over and buy a good-as-new iPad at a discount later on. Whatever you decide to do, you can take solace in the fact that you'll get an extra 10% off just by signing up for Blinq emails.
Blinq doesn't only sell iPads either, so if you're in the market for a laptop or tablet, perhaps even a desktop PC, we encourage you to check those out too!
Apple iPad Air 2 9.7" Tablet 16GB Wi-Fi - Silver
We awarded five stars to the iPad Air 2 when it released back in 2014, but here's the thing. Despite coming out three years ago, it's still a laudable device. We mean, the iPad Air 2 has a thinner frame and weighs less than the newest iPad and it has a laminated, anti-reflective display that the new iPad lacks.
This means you'll be less susceptible to glare when you're out and about in the sunlight reading ebooks and binge-watching your digital film collection. The battery life is the same 10 hours too, according to Apple, so don't think you're missing out on anything particularly special by purchasing an older iPad model. This one still rocks, plus it costs only $236.89 from Blinq.
You can buy it here.
Apple iPad Air 2 9.7" Tablet 16GB Wi-Fi - Gold
This version of the iPad Air 2 is essentially the same as the previous one, the only difference being its gold finish as opposed to the silver coating featured on the previous entry. It's not quite as cheap to get the iPad Air 2 in gold from Blinq, but it's still 45% off mark price at $245.49.
We can't deny the iPad Air 2 looks downright tasty outfitted in gold, and considering it still has the same A8X chip, 16GB of storage space and 2GB of RAM that the silver iPad Air 2 has, the fact that you have to spend less than $9 more to stand out from the rest of the pack is nothing to complain about. Not to mention the 2,048 x 1,536 display is as gorgeous as ever surrounded by a crisp golden border.
You can buy it here.
Apple iPad Air 2 9.7" Tablet 64GB Wi-Fi - Space Gray
To some, 16GB of internal storage isn't enough, even with inexpensive iCloud plans available. That's why Blinq has decided to sell a disparate iPad Air 2 configuration, complete with a deep space gray jacket and 64GB of built-in flash storage. Everything else about this iPad Air is identical on the inside, but you're getting four times the capacity for a total cost of only $316.19.
That's pretty good when you consider the alternative is buying this same tablet from Apple for $489 – also refurbished. This holiday season, do yourself a favor and save over $170 by purchasing a spacious iPad Air 2 from Blinq. There's free shipping, and if you aren't happy, you have 30 days to ship it back for a full refund. You don't even have to pay for the shipping label.
You can buy it here.
Apple 9.7" iPad Pro 128GB Wi-Fi Only - Gold
Alright, we get it, the iPad Air 2 isn't powerful enough for you. But what if we told you there's an iPad Pro of the same size that can get, whatever it is you need to do in iOS 11, done faster. In that case, let us introduce you to the 9.7-inch iPad Pro. Because it was discontinued by the manufacturer, you couldn't buy this size iPad new from Apple if you wanted to.
Fortunately, Blinq still sells the 9.7-inch iPad Pro and for a compelling price point at that. For $448.19, this isn't the starting model either. Rather, it packs 128GB of internal storage, the same amount toted by the $1,299 MacBook Pro. And you're getting it for, we can't stress this enough, $448.19. It's compatible with the Apple Smart Keyboard as well, for when typing up documents on a touchscreen simply doesn't cut it.
You can buy it here.
Sponsored by Blinq
Sign up for Black Friday email alerts!
Get the hottest deals available in your inbox plus news, reviews, opinion, analysis and more from the TechRadar team.