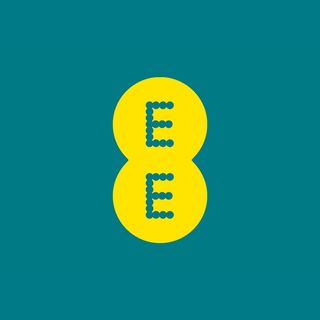 (Image credit: EE)
Currently searching for the fastest and best broadband deals in the country? Well, a new and potentially revolutionary option is set to reach the market later this year.
Today, EE has announced that it is launching the country's fastest home broadband option yet: a Full Fibre 1.6Gbps option that will be available from this summer. This new broadband will be built on a gigabit+ capable full fibre network and EE claims that it will provide average speeds that are 44 times faster than Superfast Fibre.
Admittedly, there are some smaller operations in London which either match or beat these speeds, but such providers can only offer this internet to a handful of homes. By contrast, EE's broadband option will be available to around 10.5 million properties. The company's option will be much faster than rival Virgin Media's Gig1 service, which currently clocks in at about 1.13Gbps.
At present, EE has not released details about how much this new broadband service will cost. However, if you'd like to be the first to know this information, you can register your interest via the company's official website.
For what it's worth, industry experts believe that the plan will cost somewhere between £60 and £65 per month. This would make it around £10 a month more expensive than the fastest of EE's current broadband deals, which offers average download speeds of 900Mbps.
How quick will the new broadband option be?
This speedy new broadband option from EE will leave other popular broadband providers in the dust. This is because this new plan, which will operate via the Openreach network, will allow consumers to receive average download speeds of over 1.5Gbps.
For context, the current average download speed for a property in the UK is around 72Mbps. This makes this new option from EE more than 20 times faster than the UK average.
In the real world, this means that you'll be able to download a full HD movie in as little as 20 seconds. By contrast, it would take around 10 minutes to download the same film using a standard connection.
The new 1.6Gbps package offered by EE will use Openreach's new 1.8Gbps (120Mbps upstream) tier. However, the pilot for this is still underway and is set to continue until 31 July. This explains why EE cannot formally launch their package until later this summer.
An engineer will need to visit the home of anyone who takes out this FTTP plan. This is because, in order to support that speed, Openreach will need to install a new optical modem in the property. Similarly, all customers will also be supplied with a new router.
Class-leading tech is also coming
Alongside the new Full Fibre 1.6Gbps service, EE is also launching a new range of hardware that has been designed by Tej Chauhan.
This new range includes the Smart Hub Plus, which EE describes as its 'most advanced router yet'. With this new router, EE promises 'best in class Wi-Fi controls' that allow the user to set parental controls. These advanced controls mean parents can ensure their children aren't online or playing video games when it's past their bedtime.
On top of this, the new Smart Hub Plus also allows users to prioritise how their bandwidth is used. This means important Zoom meetings won't suddenly become indecipherable because one of the kids is playing a video game at the same time. Alternatively, if you really don't want to be disturbed while you're gaming or watching the big match, you can give Fortnite or Sky priority over everything else.
Additionally, Smart Hub Plus pairs with Smart Wi-Fi Plus to connect all corners of a customer's home, meaning more devices will be able to stream, game and download at the same time, wherever they are in the home.
While router settings are traditionally hard to configure and often ugly to look at, the Wi-Fi controls on the Smart Hub Plus are controlled via a smartphone app. That's because the hub works with a bespoke firmware platform from EE. You don't need to be an EE subscriber for your mobile to use the clever new app.
Similarly, EE's new Smart Hybrid Connect will also become available this summer. This device works alongside the latest Smart Hubs to provide a backup internet connection to EE's mobile network if your home broadband ever shuts down.
All of these new hardware products will be made from up to 95% recycled plastic, with EE also confirming it will use recycled materials for its box packaging.
Why has EE launched this new option?
EE is owned by BT, which announced a major shakeup of its branding back in April 2022. Back then, BT announced that EE would eventually become the 'flagship brand for our consumer customers', while BT would become the flagship for their Enterprise and Global units.
This latest announcement from EE is undoubtedly one of the first big steps towards achieving this goal. Although BT will continue for business, from now EE will launch all new flagship broadband services and hardware releases. As a result, it will be the main consumer brand for BT/EE. This is an intriguing development in itself. After all, EE itself has a history of innovation - it introduced the first 5G network in the UK in 2019.
EE's CEO, Marc Allera said:
"As we create the UK's most personal customer-focused brand, we continually look to bring truly innovative products and services to market to help our customers manage their increasingly busy households.
"Whether it be working from home, gaming, or juggling the increasingly digital elements of everyday life – EE home broadband backed-up by EE's award-winning mobile network will set the standard for broadband for years to come, offering customers the best experience and putting them in control of their home connectivity."
EE also unveils its new flagship store
Along with launching a new ludicrously quick broadband option, EE has also unveiled a new flagship store.
The retail space, which will open its doors for the first time on 16 June, includes a Welcome Zone, a Digital Spa that will help consumers with their well-being and a Gaming Zone where customers can experience the latest titles.
Switch to Full Fibre today
Struggling with a slow internet connection and intrigued by gigabit internet? Well, the good news is that you don't have to wait until EE launches this new option to start receiving gigabit-capable speeds. After all, top providers such as Sky and Virgin do currently offer deals that provide average download speeds of around 1Gbps.
So, if you're currently out of contract and looking to upgrade your connection, visit our best broadband deals page today. Alternatively, enter your postcode into the widget below and we'll show you all of the best deals available at your address.
Loading...
Sign up for Black Friday email alerts!
Get the hottest deals available in your inbox plus news, reviews, opinion, analysis and more from the TechRadar team.
Tom is a freelance copywriter and content marketer with over seven years' experience. Originally from an agency background, he is proud to have worked on campaigns for a number of energy providers, comparison sites and consumer brands.