The DJI Mavic 3 Pro is the most anticipated drone of the past couple of years – and it looks like we may now have a date for its official lift-off.
In an unprecedented move, DJI has announced three separate launch events for October and November, and there are good reasons to believe that the last one – on November 5 – is going to see the long-awaited arrival of the Mavic 3 Pro.
If you're not familiar with DJI's range of drones, the Mavic 3 Pro is expected to be the successor to DJI Mavic 2 Pro, which launched in 2018. The Mavic 2 Pro was a landmark model for photographers and filmmakers, thanks to its combination of a compact, folding design and relatively large 1-inch sensor.
That 1-inch sensor, though, can now be found in smaller models like the DJI Air 2S, so the drone giant is expected to pack a dual camera – one with a much larger Four Thirds sensor, the other with a telephoto lens – into the exciting Mavic 3 Pro.
This would make it a huge upgrade on the Mavic 2 Pro and that apparently won't be the only big change. DJI's new drone is expected to be available in two versions – a standard Mavic 3 Pro and a 'Cine' model, with the latter bringing a built-in SSD and a new version of DJI's Smart Controller.
All of these changes perhaps explain why it's been such a long wait for the Mavic 3 Pro. Another factor is that it's already been a pretty busy year for DJI. It treated us to the DJI Air 2S in April, which joined the likes of the DJI Mini 2 and DJI Pocket as one of ten new products added to DJI's lineup in the past 12 months.
DJI has also announced two other product launches – one on October 20th, the other on October 27th – to take place before the rumored Mavic 3 Pro event. So it's certainly going to be an explosive end to the year for the drone giant, and fans of its largely excellent video tech.
So what exactly do we know about the Mavic 3 Pro and when will it arrive? We've pulled together this guide to all of the big leaks and official hints, so you can prepare a landing pad for DJI's biggest drone launch for some time.
DJI Mavic 3 Pro release date and price
On October 12, DJI posted the mysterious teaser below for three upcoming product launches on its Twitter page. The 'Good things come in threes' poster lists three dates, with a symbol for each hinting at what could arrive during the events.
On their own, the three symbols don't explicitly reveal much, but the various leaks and rumors we've seen for new DJI products have helped us decipher the hints. Earlier rumors had predicted an October 27 launch for the DJI Action 2, which is expected to be its new modular action camera, so it looks likely that the Action 2 will be the treat DJI that reveals on that date.
But what about the DJI Mavic 3 Pro? Theoretically, it could land on either the October 20th or November 5th dates given by DJI, but there are good reasons to suspect it will be the latter. A recent post from regular DJI leaker @OsitaLV highlighted what appears to be the Mavic 3 Pro's new battery – and it matches the symbol shown next to the November 5th date in DJI's teaser.
That date would be a little earlier than previous estimates, with regular DJI commentator Jasper Ellens predicting a date of November 15, after receiving the info from dealers. But this could instead refer to the date that we'll be able to buy the Mavic 3 Pro from.
The Mavic name lives on?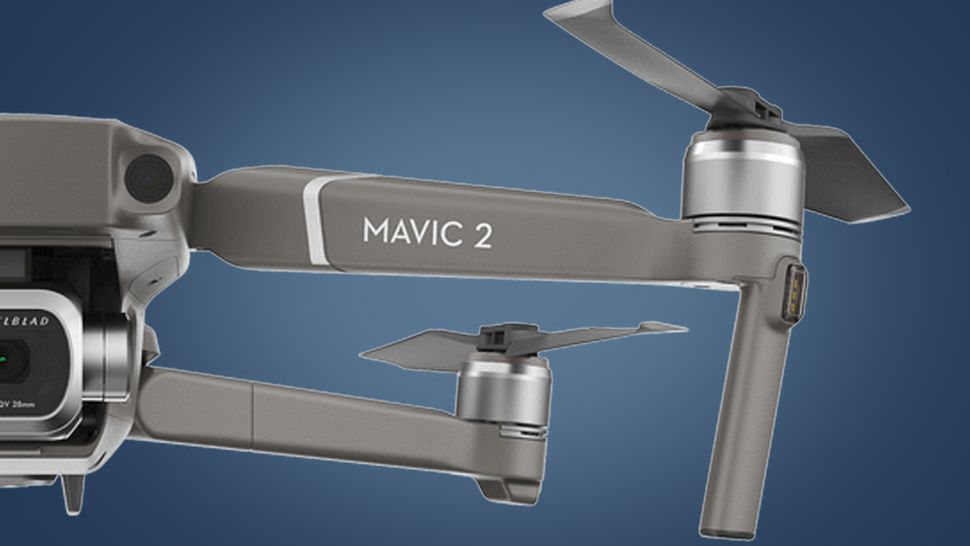 The latest rumors and leaks have referred to a 'DJI Mavic 3 Pro' and 'DJI Mavic 3'. This doesn't follow DJI's recent naming trends, which have seen it move towards the retirement of sub-brands like 'Osmo' and 'Mavic', as shown by DJI Air 2S and DJI Mini 2. But it does appear that DJI will be retaining the 'Mavic' name for its flagship drone, rather than calling it the 'DJI Pro 3'. So we'll be referring to it as the Mavic 3 Pro until we see rumors that suggest otherwise.
We've previously seen the DJI Mavic 2 Pro, Mavic 2 Zoom, Mavic Mini and Mini 2 arrive in an August-October window, but it seems the pandemic and chip shortages may have knocked DJI's traditional launch cycles out of sync.
As for the Mavic 3 Pro's possible price, there is still a little confusion about what this will be. The latest leaks (from Jasper Ellens' source) suggest the base model will cost $1,600, which converts to around £1,178 / AU$2,200. But the latter will likely be higher in reality once tax is included – for example, the DJI Mavic 2 Pro's launch price was $1,599 / £1,349 / $2,499.
However, a separate leak from Tech Drone Media (below) has claimed that the base model will actually cost 2,150 euros (which directly converts to around US$2,495 / £1,838 / AU$3,430). In reality, this would likely equate to around $2,000 / £1,900 / AU$3,500, based on the current pricing of similar drones like the DJI Air 2S.
What if I told you the #mavic3 prices in Euro will be: Single: 2150 EURCombo: 2900 EUR Cine: 4800 EUR Would you believe me ;-) @JasperEllens @DroneXL1 @geeksvana @dronedj @techdronemedia @DronewatchNL @DronefriendlyB @dronemodelismo @OsitaLV pic.twitter.com/YEEf3yrfsDSeptember 26, 2021
The same source predicted a price of 2,900 euros for the Mavic 3 Pro Combo bundle (likely around $2,800 / £2,500 / AU$4,500) and a massive 4,800 euros for the high-end Cine bundle with the new Smart Controller, which we'd expect to convert to about $4,700 / £4,200 / AU$7,700 in reality.
These are just rough ballparks right now, but it does seem likely that the Mavic 3 Pro would be more expensive than its predecessor, given the rumors about a Four Thirds sensor and twin cameras.
DJI Mavic 3 Pro specs, rumors and leaks
Some big leaks in late September revealed what appear to be legitimate photos of the DJI Mavic 3 Pro and many of the drone's specs.
The shot below, picked up from Chinese social media by @OsitaLV and @JasperEllens, gives us a clear look at what is likely to be DJI's new flagship drone, complete with its dual cameras and signature folding design.
clear shot, no filters, that's itSomeone definitely broke his/her NDA! pic.twitter.com/y8YxmXGDncSeptember 25, 2021
Even more revealing from a specs perspective is the leak below from Jasper Ellens, which appears to reveal most of the DJI Mavic 3 Pro's specs. Most of these match the ones we saw earlier from the Brazilian YouTube channel Dronemodelismo.
These include a main camera with a 20MP Four Thirds sensor sitting behind a 24mm f/2.8-f/11 lens, with that adjustable aperture a potentially handy feature that isn't available on the DJI Air 2S.
Above that, on the Mavic 3 Cine at least, will apparently be a 12MP telephoto camera with a 1/2in sensor and a 160mm equivalent focal length (or 7x optical zoom). It's not yet clear whether or not all versions of the Mavic 3 Pro will have both of these cameras, but so far the leaks suggest that DJI will be creating one version of the drone with three different bundles (Standard, Combo and Cine).
#Mavic3 full manual and specs! Price: 1600. Date: 15 November. Smart controller, 15 km. 4/3 inch.@DroneXL1 @geeksvana @dronedj @techdronemedia @DronewatchNL @DronefriendlyB @dronemodelismo @OsitaLV @DJIGlobal pic.twitter.com/2w1slWCOc2September 23, 2021
That 20MP resolution of the main Four Thirds camera means the Mavic 3 Pro is expected to be able to shoot 5.2K video, rather than jumping to 8K. This means the camera has similar specs to DJI's Zenmuse X5S, a camera that's designed for much larger drones like the DJI Inspire 2.
Elsewhere in the apparently leaked specs, we find "omnidirectional obstacle detection" (the Mavic 2 Pro also had 'eyes' pointing in every direction), plus all of the usual intelligent flight modes, including HyperLapse, ActiveTrack, QuickShot, Panorama. There's no reference to an upgraded version of ActiveTrack, though, which is something we'd like to see on the Mavic 3 Pro.
One big boost, though, is that DJI's new flagship will apparently have a 46-minute flight time, which would be an increase of 15 minutes on the Mavic 2 Pro. The inclusion of this new 5,000mAh battery also probably means that batteries from the latter won't be compatible with the Mavic 3 Pro, but that'd be a reasonable trade-off for the increased time in the air.
Impressively, the DJI Mavic 3 Pro will apparently have a 920g take-off weight, which would only be a 13g increase on the DJI Mavic 2 Pro, despite the inclusion of a Four Thirds camera. It's also expected to have direct USB-C charging and a microSD card slot.
A slight twist with the 'Cine' version, though, is that it's been tipped to have a built-in SSD drive and come with a 1Gbps Lightspeed Data Cable, plus a tweaked version of DJI's Smart Controller. The V2.0 version of the latter apparently includes the latest OcuSync 3.0 transmission system (first seen on the DJI FPV), but otherwise seems very similar to previous version with its 5.5in screen with 1920x1080 resolution and a battery life of around three hours.
Image 1 of 3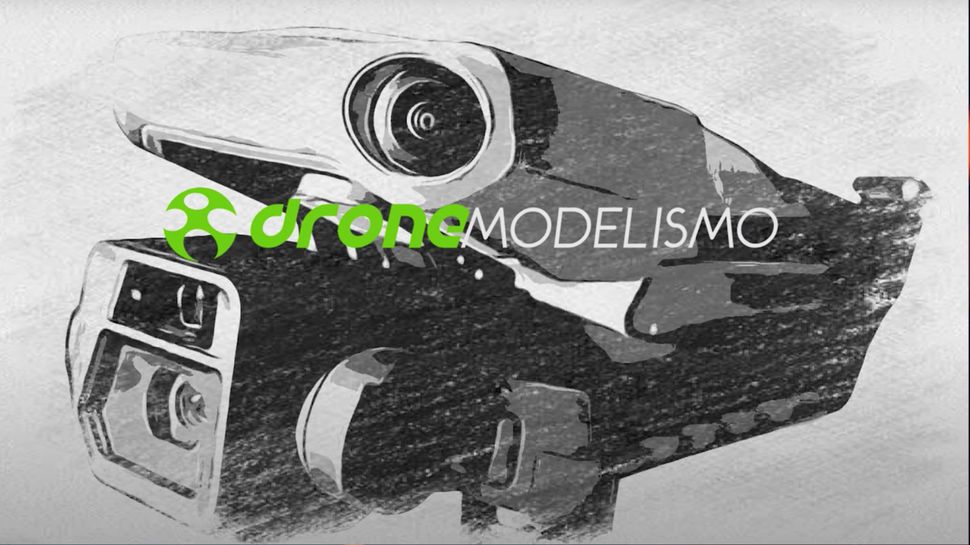 Image 2 of 3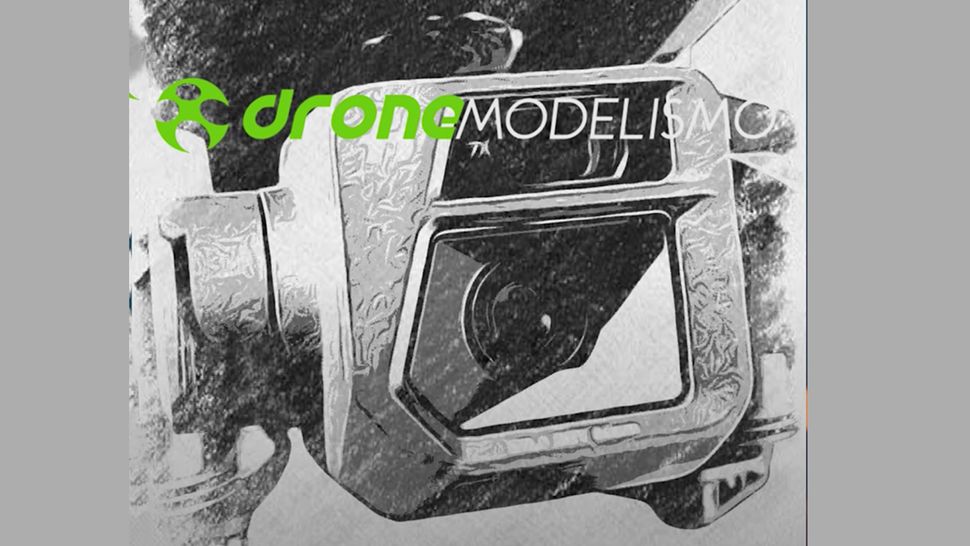 Image 3 of 3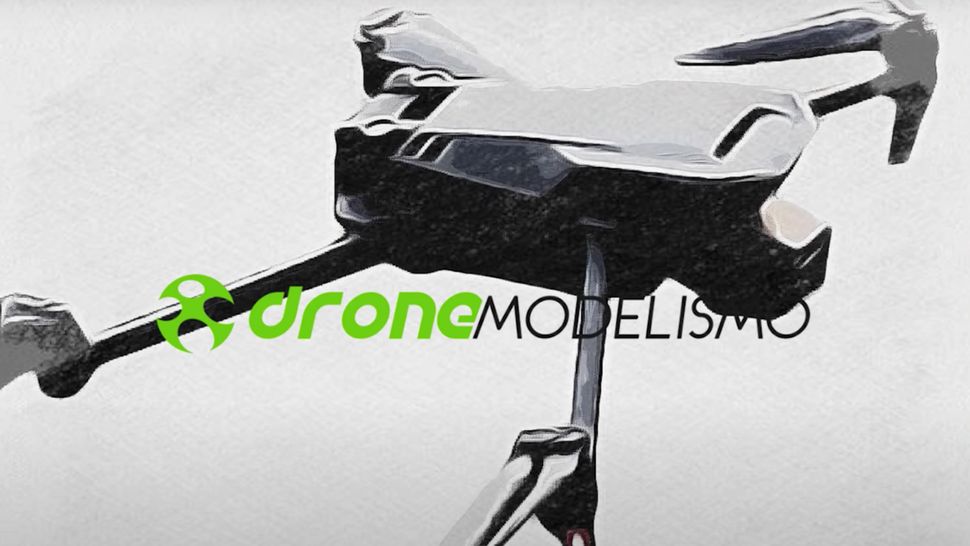 Interestingly, the most recent leaked DJI Mavic 3 Pro photos do match some earlier sketches that we saw from Brazilian YouTube channel Dronemodelismo (above), right down to the dual camera design.
One other feature that Dronemodelismo's illustrations predicted was the inclusion of a new collision avoidance system. As we can see in the more recent leaked photos from Chinese social media, the Mavic 3 Pro appears to have lost the side sensors seen on its predecessor, and instead has front and rear sensors on the corners with wider-angle coverage. One thing that DJI's drones have lacked, compared to rivals like the Skydio 2, is true 360-degree obstacle avoidance, so it seems the Mavic 3 Pro could well make strides here.
Another surprise claim in the same leak was that the DJI Mavic 3 Pro would have 1TB storage by default, with another version possibly offering 2TB. While the prediction about the inclusion of an SSD does appear to have been correct, it looks like that will only apply to the more expensive 'Cine' version – and it's still not exactly clear what storage options will be provided.
One possible reason for this focus on internal storage is the expected support for the Apple ProRes codec, which was one of the reasons we saw the iPhone 13 series get boosted capacities recently.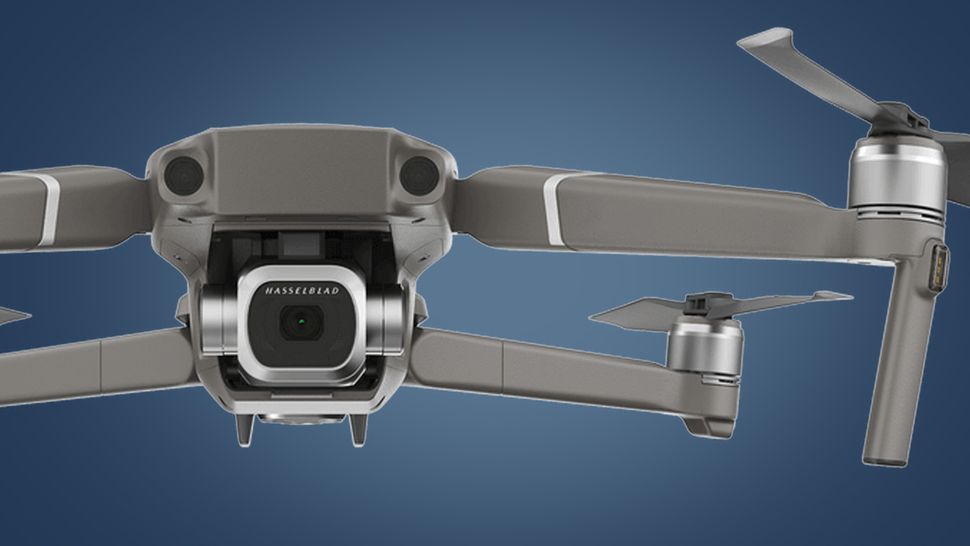 Some final claims from the Dronemodelismo leak included that the Mavic 3 Pro would have a 5000mAh for more than 40 minutes of flight time (which has again been backed up by more recent leaks from Jasper Ellens).
The site also said that the drone's gimbal would include an automatic locking mechanism, which kicks in when you turn the drone off.
Before the Dronemodelismo leaks in August, some earlier DJI Mavic 3 Pro speculation from OsitaLV and DroneXL suggested that the drone could have an even more radical design with two downward motors and two upward motors. But these appear to have been no more than early patents.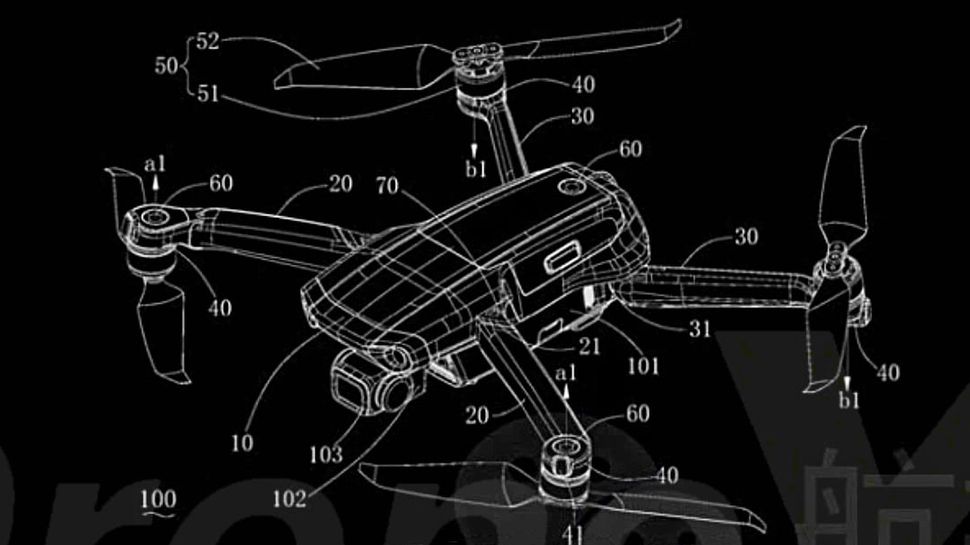 Few hours ago I saw a patent file of DJI with a new Mavic which has 2 downward motors and 2 upward motors.April 20, 2021
The main reason for this design would be improved obstacle avoidance, thanks to the extra space made available for front-facing sensors. But the more recent leaks from Dronemodelismo and Jasper Ellens suggest that DJI has solved this with its wide-angle obstacle avoidance sensors instead.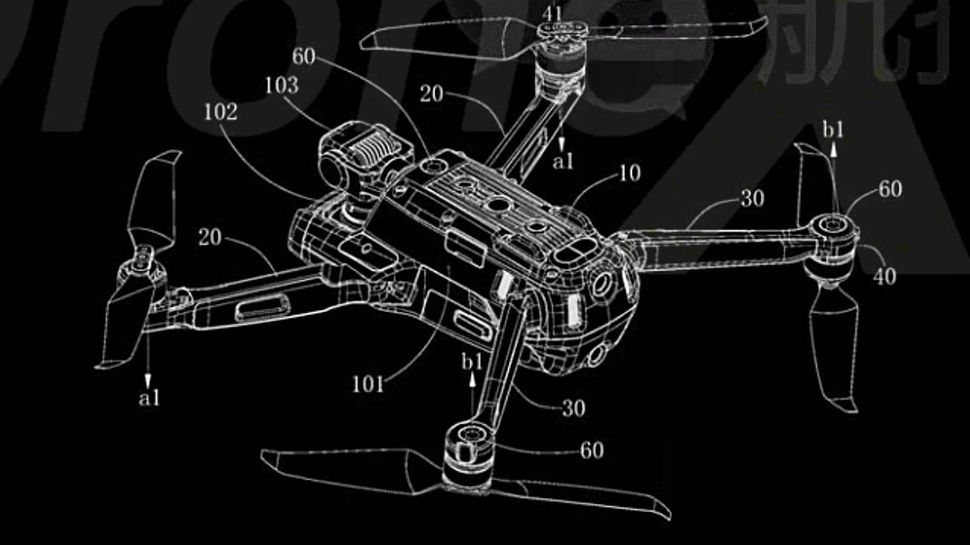 DJI Mavic 3 Pro: 7 things we want to see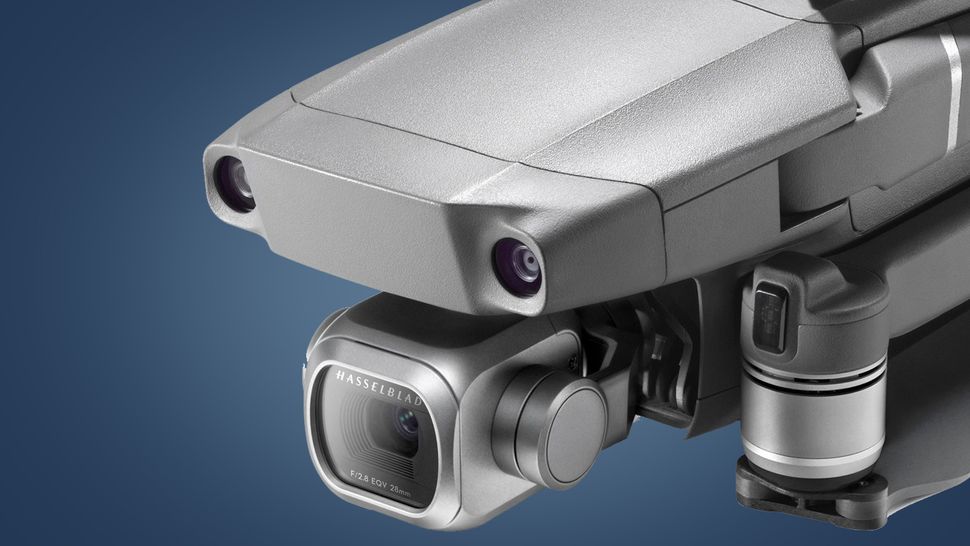 Before the recent DJI Mavic 3 Pro leaks gave us some specific details about what to expect from the flagship drone, we put together the short wishlist below on what we wanted to see from it.
Fortunately, many of these features – including the 40-minute batter life, new Smart Controller and true 360-degree obstacle detection – look likely to come to fruition, based on recent speculation.
But others, like compatibility with the DJI Goggles V2, are still up in the air. Here's the full list from earlier this year of what we ideally wanted to see from the Mavic 3 Pro:
1. Interchangeable cameras
Historically, a truly 'pro' camera is one that lets you change lenses to suit different situations. Shooting landscapes? Time to grab a lovely wide-angle zoom. Going to a wedding? An 85mm prime is the better tool for the job.
You arguably don't quite need this level of flexibility in the air, with a wide-angle focal length generally preferable in most situations. But it'd be great if the rumored Mavic 3 Pro could at least bring the option of a few different user-swappable cameras.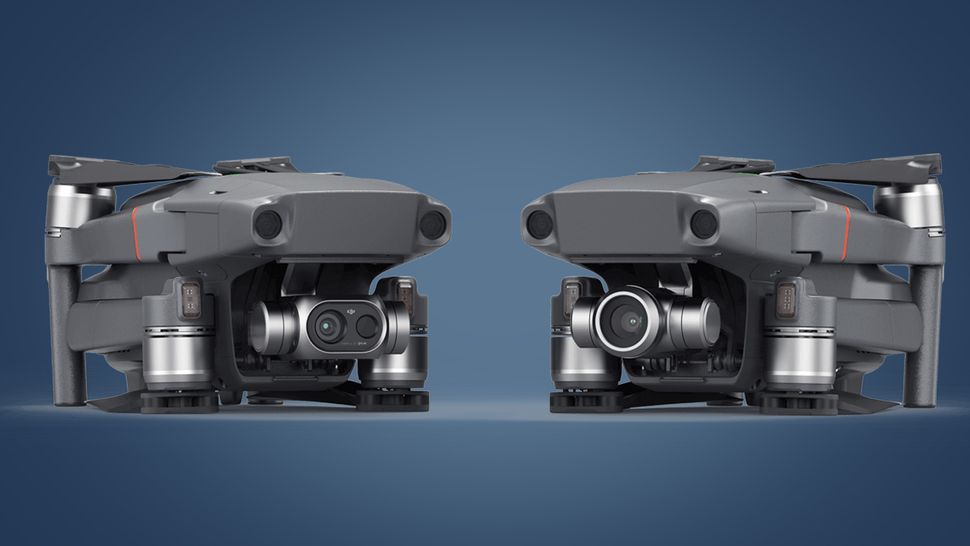 We had hoped to see this feature on the DJI Mavic 2 Pro and DJI Mavic 2 Zoom when they both arrived simultaneously in 2018. But DJI decided to instead launch two versions of the same drone with different cameras – these are technically swappable, as many YouTubers have shown, but it's not a job for the average person.
Rather than launching two versions of the DJI Mavic 3, we'd love to see one drone with modular, swappable cameras that could be bought separately. There could be a large sensor camera for stills, an optical zoom camera, an 8K module for filmmakers and maybe even one equipped with global shutter for those looking to dabble with aerial mapping.
The latest rumors suggest that DJI could simply include two different cameras on the same drone, in a similar way to today's flagship smartphones. But we'd prefer the true flexibility of interchangeable cameras.
2. An 8K camera
Okay, perhaps our dream of a Mavic 3 with interchangeable cameras is too optimistic – if so, we'd settle for the drone making the step up to 8K resolution.
The best way of doing this while maintaining image quality would be for it to use a Four Thirds sensor, which would be considerably larger than the 1-inch ones in the DJI Air 2S and current Mavic 2 Pro.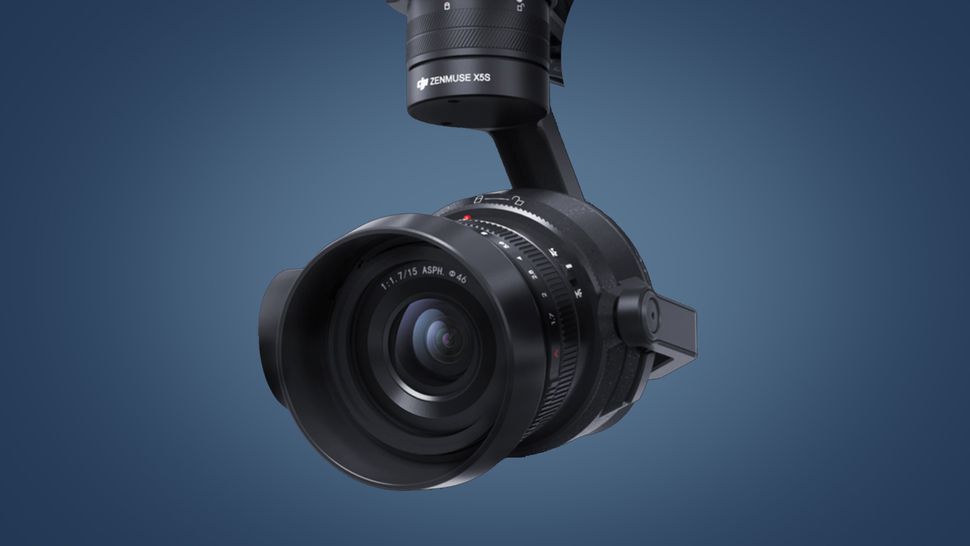 If that's a step too far, we'd accept a resolution boost that could serve up some tasty oversampled 5.7K to provide the leeway necessary for crops, pans and digital zoom. Naturally, we'll still want all the usual treats like adjustable apertures and flat color profiles for grading, too.
3. Smart Controller V2
Back in 2019, DJI launched the lovely Smart Controller – an optional control pad for its drones that came with a built-in 5.5-inch touchscreen, so you didn't need to use your smartphone as mission control.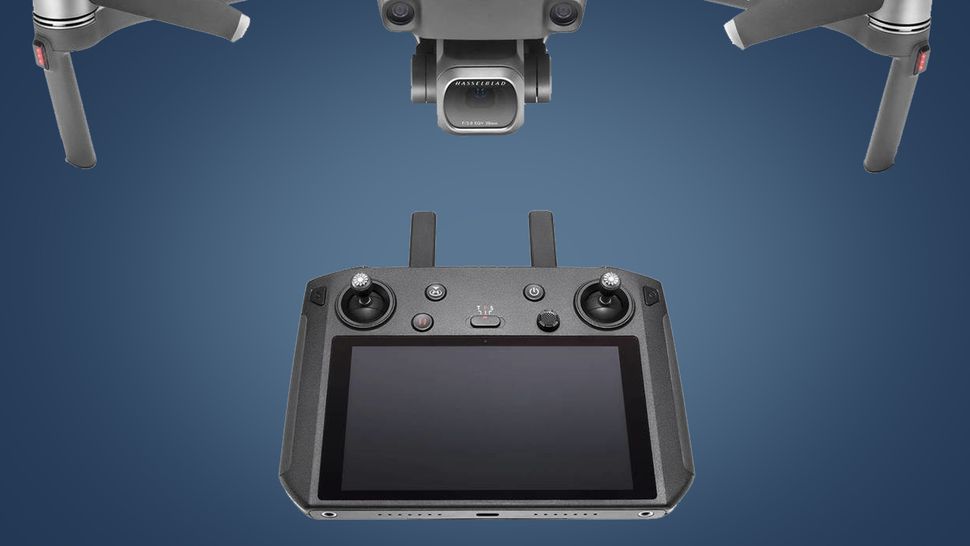 Its 1080p screen is now showing its age, but we'd love to see a new version come bundled with the Mavic 3 – or at least arrive as an optional extra. Having a dedicated, all-weather controller with a super-bright screen is a real bonus for flying, and the addition of Ocusync 3.0 connectivity would make a new version a great ally for a next-gen Mavic Pro.
Perhaps the only issue might be cost, as the Smart Controller is currently priced at $749 / £579 / AU$1,099 – about half the cost of the DJI Mavic 2 Pro. But the latest rumors suggest we will indeed see a Smart Controller V2 bundled with the pricey 'Cine' version of the drone.
4. A 40-minute battery life
One upgrade that seems a dead cert for the DJI Mavic 3 Pro, based on the limited leaks we've seen so far, is an improved battery life.
The DJI Mavic 2 Pro's flight time is rated at 31 minutes, but that's without wind – and by the time you've taken into account the automatic return-to-home function (which kicks in when the battery hits 25% charge), your real-world fight times are more like 20 minutes.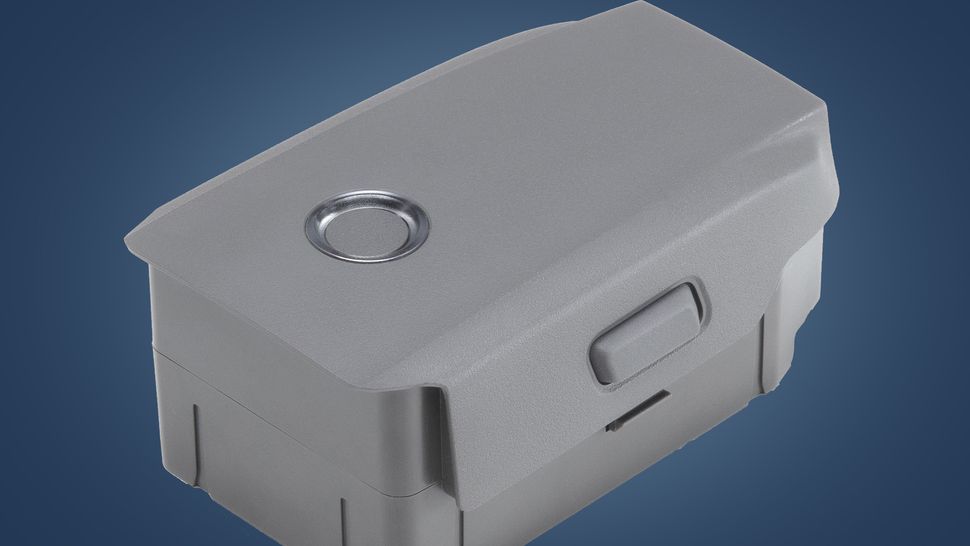 Recent leaks suggest that the Mavic 3 Pro will have a new, larger battery with a 46-minute flight time. This would likely work out as a real-world flight time of 30 minutes, once you've taken into account conditions and getting the drone back to its take-off pad.
5. True 360-degree obstacle avoidance
The Mavic 2 Pro shoots excellent video and stills, but it isn't quite the best drone out there for obstacle avoidance and sports-tracking. While it does have sensors on the front, back, top, bottom and sides, the latter are disabled in many modes.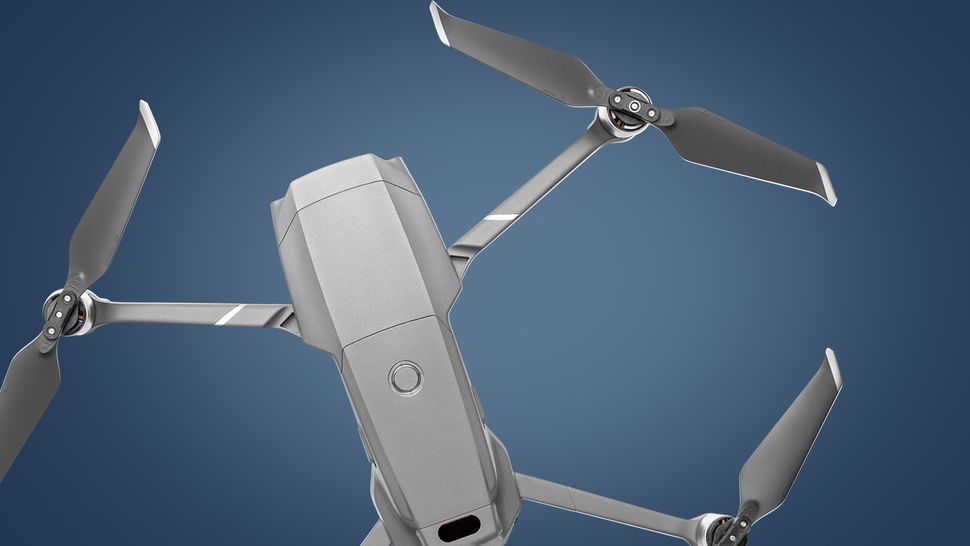 We'd like to see the Mavic 3 Pro take a step up here and offer the true 360-degree smarts of something like the Skydio 2, which has six 4K sensors to help it build up a full picture of possible obstacles around it.
Two of those sensors are upward-facing ones on its front arms, which are possible thanks to its downward-facing motors. With early leaks suggesting the Mavic 3 might have a similar design, perhaps DJI has indeed taken some inspiration for its next compact flagship drone.
6. Compatibility with the DJI Goggles V2
The DJI Air 2S unfortunately isn't compatible with the DJI Goggles V2.0 for first-person flying, despite having the necessary Ocusync 3.0 connectivity. DJI told us it is "theoretically" possible that the Air 2S could support the Goggles, but that "there's no roadmap or timeline for this".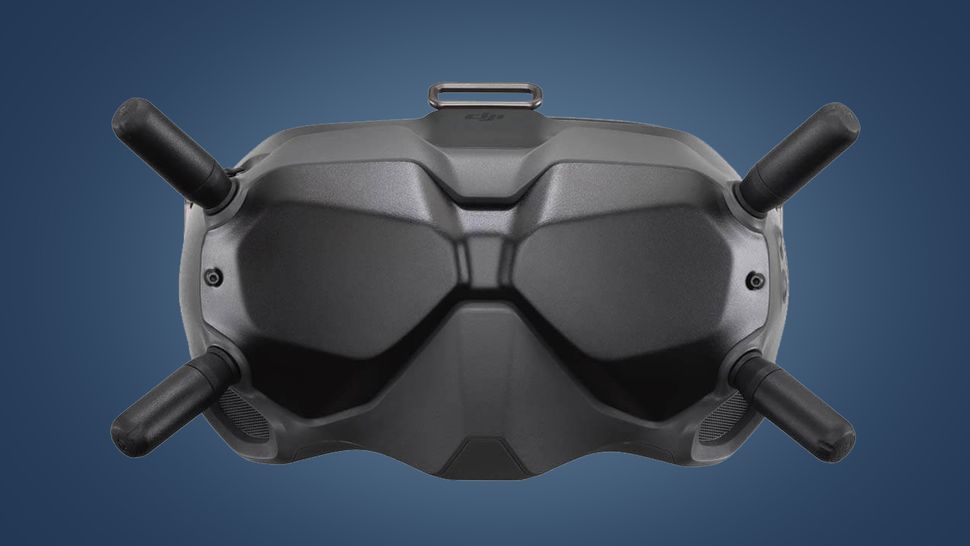 Hopefully, if a Mavic 3 Pro does arrive later this year, DJI will have widened support for its Goggles V2 to some of its non-FPV drones. The DJI FPV is the natural partner for them, thanks to its speed and aerial acrobatics, but the addition of a true FPV flying experience to the Mavic 3 would be another string to its bow.
7. Quieter props
Drones can be pretty noisy at low altitudes and that includes the Mavic 2 Pro. DJI does sell some low-noise propellors for its drones as an optional extra, but we'd like to see an evolution of these that help further cut that slightly intimidating hovering sound.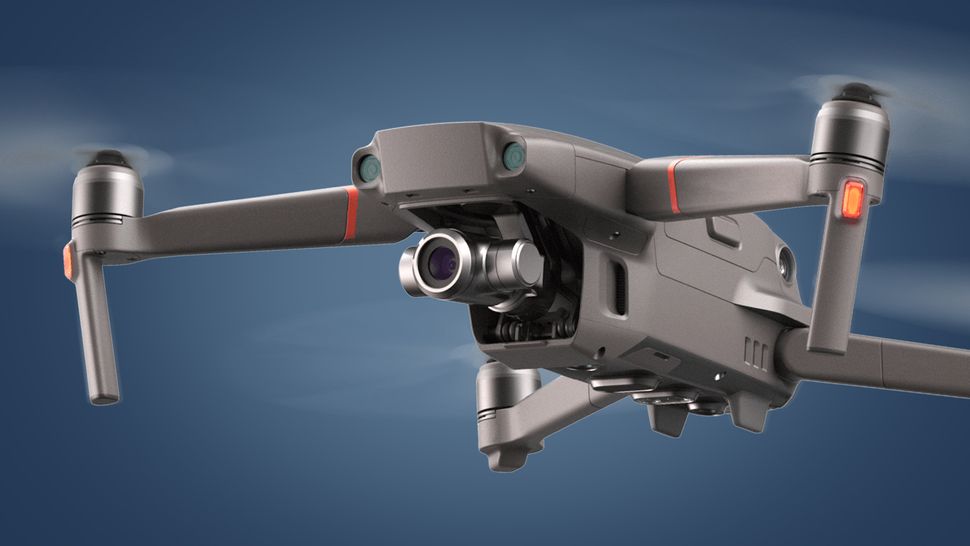 We might not be able to get the propellor equivalent of the 'silent shooting' modes seen in the latest mirrorless cameras, there have been some promising advances in this area for enterprise drones (for example, Delson Aeronautics) so it'd be great if DJI could do something similar for the Mavic 3 Pro.