The best backpack 2023: return to the office or campus in style
Best
Contributions from
last updated
The best packs to carry your laptop, textbooks, and more
VERDICT
REASONS TO BUY
REASONS TO AVOID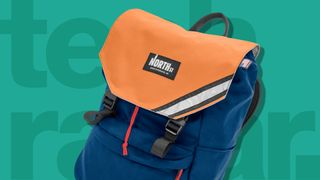 (Image credit: Future)
Going back to school in 2023 is the perfect opportunity to grab a new backpack. And there's a sea of options to choose from. But, picking the best backpack requires at least a little bit of research as some act as low-capacity day bags while others have all sorts of compartments for organizational needs. Backpacks, despite what we might think, are not one-size-fits-all.
Now that the back to school sales bonanza is upon us, it's time to figure out what bags best meet your needs. And, if you're like most people these days, you're probably trying to decide without actually holding it in your hands to see if it's well-made or what all it can offer. Considering that most of the top backpacks can go for more than you might think, it's easy to shy away from the best and pick some bargain basement option that will need replacing half-way through the school year, though there's at least one or two very affordable options on this list.
Fortunately, we've given a number of backpacks a look recently as we've carried around all sorts of tech we've been reviewing to and from the office, including a number of items on our best laptop or best tablet lists. Chances are good that we've not only put a bunch of backpacks through their paces, but we've done it with a lot of the same tech you're likely to stuff in there yourself.
So if you're in the market for a new backpack as you get ready to head back to the office or return to campus, you can rest assured that the backpacks on this list will get you and your essential tech around in comfort and style.
The best back to school backpack sales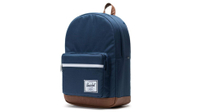 Herschel Pop Quiz Backpack: was $90 now $53.48 at Amazon
Save $36: Not only is the Hershel Pop Quiz stylish with its multiple colorways and classic design, but it offers a front pocket with internal mesh organizers as well as a good amount of space in its main compartment with a 22 litre-capacity, not to mention a padded laptop sleeve.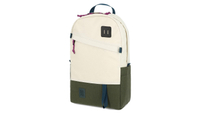 Topo Designs Daypack Classic: was $98.95 now $75.72 at Amazon
Save $24: Topo Designs backpacks might seem geared towards the outdoorsy type but the Daypack Classic is just as good for trekking across campus with its internal and external laptop sleeves, decently large capacity main compartment, and padded shoulder straps.
The best backpack 2023
1. Topo Designs Daypack Classic
The best backpack overall
Specifications
Color options:
Khaki / Black, Mineral Blue, Charcoal / Black, Bone White / Olive, Navy, Olive, Black, Forest / Cocoa, Peppercorn / Cocoa, Forest / Khaki
Laptop size:
Up to 15-inch laptop
Materials:
1000D recycled nylon, 210D recycled nylon liner
Features:
Internal and external padded laptop sleeve, side water bottle pockets, Action leather lash tab, ice axe loop, travel bag attachment loops
Reasons to buy
+
Two padded laptop sleeves
+
Stylish design
+
Made from recycled materials
Reasons to avoid
-
No organizational pockets inside
-
External laptop sleeve a little small
Topo Designs is not really a name in the campus-trekking communities. It is, however, well-known among the outdoorsy types that navigate the wilds with the help of this company's products. That said, the Topo Designs Daypack Classic is equally at home among matriculating students. Maybe they won't take advantage of the ice axe loop, but there's plenty else that makes this a great option.
First, this one's a looker with quite a few different colorways for a little bit of personal expression. And, the eco-conscious will appreciate the fact this model is made completely from recycled materials.
More importantly, it has plenty of space with its 21.6 litres of capacity spread across a main compartment and a front, surprisingly deep pocket. There are two included padded sleeves for those toting two devices around though we suggest keeping your larger device in the internal one while keeping using the external one for smaller devices like iPads as it can be a bit tight for some 15-inch laptops, despite what Topo says. Like any good backpack, there's also a side water bottle pocket.
2. JanSport Cool Backpack
The best budget backpack
Specifications
Color options:
Black, Black & White Herringbone, Fields of Paradise, Russet Red, Slate Rose Plain Weave
Laptop size:
Up to 15-inch laptop
Materials:
600 Denier Polyester, Synthetic Leather
Features:
Dedicated padded laptop sleeve, side water bottle pocket, a pleated front stash pocket with an organizer, cord pullers and a web haul handle
Reasons to buy
+
Several compartments
+
Affordable
+
Padded laptop sleeve
Reasons to avoid
-
Classic design isn't for everyone
This backpack from Jansport is not groundbreaking with its design, but its classic styling may be just the ticket for some. It comes in a number of colorways including a few fun ones that will let you or your household student express themselves a little.
More importantly, it's more than just the basic backpack that everyone's used to, even if that's what it looks like at first glance. There are two full compartments along with a padded laptop sleeve that can fit up to a 14-inch laptop (you can fit bigger if you bring your own) as well as a front pocket and a side water bottle pocket that really provides everything most students really need.
While the materials are about as exciting as its classic design, they're durable and that's what matters most. No one wants a backpack to rip open on their way home from school, or, god forbid, while going between classes. Oh, and did we mention that it's cheap?
Excellent premium backpack that promises durability
Specifications
Laptop size:
Up to 16-inch laptop
Materials:
Antimicrobial Cordura® ballistic nylon, EVA padded back panel
Features:
Hideaway rain fly for extra water protection, Wireless charging pocket
Reasons to buy
+
Very durable construction
+
Lots of built in compartments
+
Top pocket for wireless charging device
Reasons to avoid
-
Limited main compartment capacity
-
No color options
The Hex Technical Backpack lives up to its name with an extensive number of compartments to store everything from hard drives to battery packs, including a top pocket for a wireless charging pack (Hex wireless power bank sold separately), though other wireless charging packs will fit as well, making it an excellent companion for traveling or long commutes when you might need some extra juice for a phone of tablet.
The number of compartments and organizing pockets is also impressive, though the actual interior compartment capacity is less so, coming in at just 17.5L. This can still hold the essentials, including a 16-inch laptop, but you'll need to use the space efficiently if you're going on a longer trip.
Fortunately, the material construction is very durable and features an antimicrobial exterior shell, so you don't need to worry too much about what it's picking up from sitting on the floor of a bus terminal or subway car. If you're looking for something with more capacity though, check out the Solo NY Grand Travel TSA, which has nearly twice the space and a decent number of pockets and compartments.
Read the full Hex Technical Backpack review
4. Solo Grand Travel TSA
The best backpack for those with 17-inch laptops
Specifications
Laptop size:
Fits 17.3-inch laptops
Features:
TSA checkpoint-friendly design, multiple carry handles, main compartment compression straps for tighter packing
Reasons to buy
+
Perfect for long-distance travel
+
Roomy with lots of pockets
+
Fits a 17.3-inch laptop
Reasons to avoid
-
Not exactly the most eye-catching
-
No additional color options
The Solo NY Grand Travel TSA backpack isn't going to appear on a fashion runway anytime soon, but that's fine, since this backpack is meant for another kind of runway. This has been our go-to backpack for traveling back and forth between major events in recent months thanks to its high capacity and it's durable and TSA checkpoint-friendly design for faster opening and access to clear an airport checkpoint faster.
This made out travels easier than ever. Meanwhile, the interior compression straps let us pack our tech and change of clothes nice and tight to cut down on bulk and save us the hassle of trying to squeeze it under the seat in front of us on a plane.
The 17.3-inch laptop sleeve is also one of the largest we've come across, so if you've got a beast of a mobile workstation, this bag can more than accommodate it. If you're looking for something less bulky (and more stylish), then definitely give the Hex Technical Backpack a look, as it does a lot of what the Solo Grand Travel TSA does in a tighter space.
5. Mous 25L
Premium water-resistant backpack with lots of compartments
Specifications
Laptop size:
17-inch laptops or smaller
Materials:
Waterproof components like carbonated nylon, PU coating and AquaGuard YKK zippers
Features:
Fidlock technology and lockable, kissing YKK zippers
Reasons to buy
+
17 compartments
+
Very secure and protective
+
Well-thought-out features and details
Reasons to avoid
-
A bit sweaty and heavy on the back
-
Anti-tamper lock has a knack to it
-
Expensive
For some people, you can never have enough compartments or pockets. Unfortunately, most backpacks out there really just give you a handful of them, which is probably what sets the Mous 25L apart from the rest of the set. This robust pack has a healthy helping of compartments - 17 of them, to be exact, which is more than double than others.
Those compartments alone won't justify its steep price, but there's also more to love here. We found it to be one of the most robust and thoughtfully-design backpacks out there. For one, it's an ultra-protective backpack made with water-resistant materials such as carbonated nylon, PU coating, and AquaGuard YKK zips to ensure rain and splashes don't reach your gear. We've traveled this backpack a lot, and it's kept our devices safe, sound, and splash-free. It also comes with a magnetic Fidlock security latch, which serves to prevent thieves from quickly accessing the top of the backpack.
Of course all these come with a weight compromise. This backpack weighs in at 1.8kg while empty, which is pretty heavy. It's just something to keep in mind when packing.
Read the full Mous 25L review
6. Lo & Sons Hakuba
From the subway to the trails
Specifications
Color options:
Black, Navy Camo
Laptop size:
Most 15-inch laptops
Materials:
600D water-resistant recycled polyester, padded inserts, mesh interior pocket
Features:
High capacity; secondary water-resistant compartment for shoes/gym wear
Reasons to buy
+
Excellent capacity
+
Plenty of compartments to work with including secondary bottom shoe pocket
+
Very comfortable straps
Reasons to avoid
-
Limited colors (including Camo?)
-
Rather large
If you ever need to go from work to the nearest hiking trail, the Lo & Sons Hakuba backpack might be just what you're looking for. This is easily the best backpack for a versatile transition from work to play (or more work in the gym).
The Hakuba features a huge interior compartment with organizing insert and expandable water bottle pocket on the side. Plus, it has a separate shoe compartment on the bottom to keep sweaty gym shoes and clothes apart from important work materials.
Like most other Lo & Sons products though, your color options are somewhat limited, though if you've ever wanted a navy blue camo backpack, Lo & Sons has you covered. While not the cheapest backpack going, you can still get a good deal with the occasional sale on the Lo & Sons website.
Read the full Lo & Sons Hakuba review
Tips for shopping for the best backpack in 2023
Which brand makes the best backpack?
While there is no one brand that is best for backpacks generally speaking, there are some brands that are known to make backpacks for more specific segments of the market.
Solo NY is well known for making more utilitarian, highly functional backpacks that aim for function over couture with a more reasonable price point.
Lo & Sons makes backpacks that are more classic in style but offer quality construction with excellent compartment options and spacious capacities that make them great commuter or travel bags.
Everlane definitely has a more couture appeal while also keeping things more reasonably priced, though their bags don't slouch when it comes to functionality.
North St. has a lot of style options while also being handmade with quality water-resistant materials, making them great commuter bags that you won't be embarrassed to bring to class or the office.
Able Carry and The North Face make backpacks that feature high capacities and highly durable materials that can handle the rigors of a long hike up a mountain as well as a long commute through an urban center.
There are as many different brands as there are needs, but with a little bit of research, you're sure to find the best backpacks for your needs.
What is the best backpack to get for school?
Depending on what you need to bring with you to class, the best backpacks are going to feature roomy compartments for books and a decent-sized laptop, while also having thick and comfortable straps for carrying to, from, and around campus.
We would be lying if we said that style didn't matter, so if you want to go for a more classic look, the Lo & Sons Hanover Deluxe 2 and the Everlane ReNew Transit backpacks might be more your speed. If you want a more eye-catching design, the North St. Belmont and Able Carry Thirteen Daybag backpacks have some bold colors to help your backpack stand out in a crowd.
What is the best backpack for commuting?
If you're commuting to the office, you're going to want a backpack that is comfortable, stylish, and able to carry everything you need for work and possibly more.
The Lo & Sons Hakuba has amble capacity for your work material and laptop, while also featuring a waterproof compartment on the bottom for gym shoes and other gear to help you get a workout in before or after work.
The North St. Belmont features high quality materials with some solid water-resistant construction, making it a fantastic option if you're worried about the weather damaging your work materials and laptop inside.
If you're looking for compartments galore to help keep everything organized, then the Hex Technical backpack is right up your alley, featuring high-quality materials, ample pockets (including an insulated water bottle sleeve on the side), and a pocket up top for a wireless battery pack to charge your phone while you hang out in an airport terminal or on the light rail into the city.
Today's Best Backpack Deals
Sign up to receive daily breaking news, reviews, opinion, analysis, deals and more from the world of tech.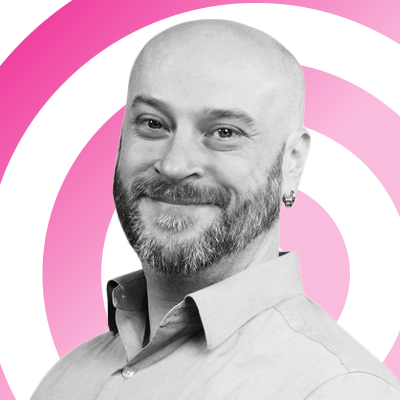 John (He/Him) is the Components Editor here at TechRadar and he is also a programmer, gamer, activist, and Brooklyn College alum currently living in Brooklyn, NY.
Named by the CTA as a CES 2020 Media Trailblazer for his science and technology reporting, John specializes in all areas of computer science, including industry news, hardware reviews, PC gaming, as well as general science writing and the social impact of the tech industry.
You can find him online on Threads @johnloeffler.
Currently playing: Baldur's Gate 3 (just like everyone else).