Why the Swan Alexa Kettle is our Home Tech Device of the Year
The simplest ideas are the sweetest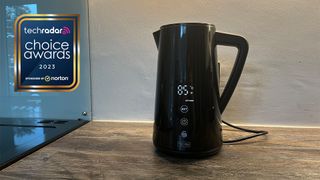 (Image credit: Future)
Smart home is an incredibly exciting, fast-moving area of tech, so we're spoiled for choice when it comes to innovations. However, we were really boiling over with excitement when we tested the Swan Alexa Kettle earlier this year, which is why we've named it our Home Tech of the Year in the TechRadar Choice Awards 2023, sponsored by Norton.
While it seems like a pretty simple idea, there are a number of ways the Swan Alexa Kettle impresses. It's the first kettle to be recognized as such directly in the Alexa app, and allows you to use voice controls with one of the best Alexa speakers for smart functions while still offering the larger capacity you'd want from a kettle in a family home.
There have been other kettles to boast smart features, such as the Govee smart kettle, but these come with their own drawbacks; some require their own apps, others have chunkier bases, have smaller capacities, or are even entirely different form factors like gooseneck kettles. On the other hand, with the Swan Alexa Kettle, you get a 57oz / 1.5-liter capacity, direct-to-Alexa integration, and a compact 360-degree swivel base.
It's super easy to set up with Alexa, too. Simply follow the manual's instructions to connect the kettle to your Alexa app, then finish the process within the app itself.
Plus, it's quite the looker. Glossy and clad in all-black, this kettle is striking in its minimalism. When powered, the Swan Alexa Kettle's white LED display illuminates, allowing you to set the temperature of the kettle and turn it on and off. You can use these touch controls to operate the kettle, too, if you don't want to use Alexa for any reason.
If it ain't simple, it ain't smart
The key to all of the best smart home devices is simplicity, and that's something epitomized in the Swan Alexa Kettle. Many of the devices we test require separate apps if they're not products made by the main smart home device manufacturers (those being Amazon, Google, Apple, and Samsung) and even then might have limited functions once introduced to your smart home ecosystem.
This in itself can cause major headaches; I have about 20 smart home apps downloaded on my phone at any time, and while that's somewhat to be expected given I test these devices for a living, it's a pain point familiar to many smart home fanatics.
There's a great feature set on offer with the Swan Alexa Kettle, too. Using either the voice or digital display controls, you can set the temperature and toggle the keep-warm feature, which will automatically intermittently heat the water to this temperature for two hours.
Alternatively, you can turn the kettle on and off and adjust the temperature using voice controls or the Alexa app, as well as set routines and automations to make sure you keep yourself well-lubricated with hot drinks.
Temperature controls can be a real boon if you're a tea or coffee snob, allowing you to achieve the perfect results every time – for example, did you know Earl Grey tea should be prepared with water just below boiling point at approximately 208°F / 98°C, while green tea requires 176°F / 80°C? Well, now you do, and with the Swan Alexa Kettle's smart temperature controls, you'll never need to worry about poorly brewed tea and coffee again.
Unfortunately, as of writing, the Swan Alexa Kettle is still UK-exclusive – we are, after all, the most prolific electric kettle owners – but we live in hope that the US and Australia will benefit from these handy water heaters soon. It's available from Amazon and Swan for £99, which is a little pricier than some can justify for a humble kettle, but it's innovative and well-executed enough that we can confidently call it our Home Tech Device of the Year.
Sign up for Black Friday email alerts!
Get the hottest deals available in your inbox plus news, reviews, opinion, analysis and more from the TechRadar team.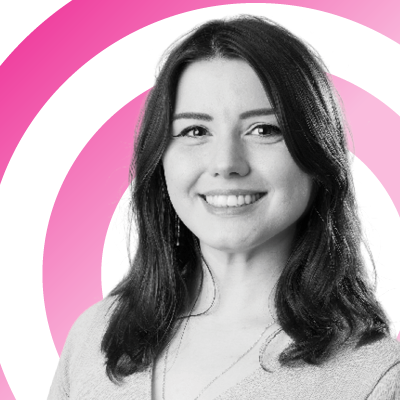 Managing Editor, Lifestyle
Josephine Watson (@JosieWatson) is TechRadar's Managing Editor - Lifestyle. Josephine has previously written on a variety of topics, from pop culture to gaming and even the energy industry, joining TechRadar to support general site management. She is a smart home nerd, as well as an advocate for internet safety and education, and has also made a point of using her position to fight for progression in the treatment of diversity and inclusion, mental health, and neurodiversity in corporate settings. Generally, you'll find her watching Disney movies, playing on her Switch, or showing people pictures of her cats, Mr. Smith and Heady.