The Govee Smart Kettle is an excellent addition to any at-home barista's setup, and is a great step up from stovetop or dumb electric kettles. It does suffer some design flaws, and the capacity isn't generous. Nevertheless, these are more than balanced by its affordable price point, especially considering it offers a host of smart features and integrations with both Alexa and Google Home devices.
Pros
+

Great, accurate smart boil

+

Easy controls

+

Good smart home integrations
Cons
-

Boiling can lead to the lid popping off or water boiling out

-

Small capacity

-

No way to determine the water level externally
Why you can trust TechRadar We spend hours testing every product or service we review, so you can be sure you're buying the best. Find out more about how we test.
Govee Smart Kettle: Two-minute review
If your regular kettle just isn't cutting it, you may want to turn to a smart kettle to secure a more intelligent option that can work better around your busy life. Enter the Govee Smart Kettle, a gooseneck kettle capable of heating water to the very degree you need, and with support for Amazon Alexa, Google Assistant and in-app controls.
You can make great coffee from the best coffee makers, but a gooseneck kettle can see you reach your full potential as an at-home barista, delivering greater control when making loose-leaf teas or pour-over coffee. Add smart temperature settings, and you have a must-have addition to your countertop that will never burn your tea leaves or fail to extract the most flavor from your hot beverages.
Clad in stylish black stainless steel, the Govee Smart Kettle is available from Amazon and directly through Govee for an affordable $79.99. It's one of only a handful of gooseneck kettles to offer smart home compatibility, providing an excellent way to automate your morning routine – or so you can get your fix as soon as you get home.
Image 1 of 3
It's pretty petite at 11.14 x 8.31 x 8.74 inches, with a capacity of 0.8 liters. However, I found that if you fill it anywhere above about 0.65L, the lid can pop off or water can shoot out of the spout when it reaches boiling. This means the already-small capacity is just about sufficient to handle one larger drink or two smaller drinks.
Frustratingly, the external max water line, which isn't highlighted at all, sits underneath the handle, making refilling the kettle a bit of a pain. Plus, there's no window to see how much water is in the kettle. The internal max line isn't much better, placed against the sloped side of the pot, so you end up doing a sort of squat-and-peek workout while filling.
Its base is fairly simple – four buttons (Hold, DIY, Mode and On/Off) and a series of lights indicating the preset to which the kettle is set. These presets will pretty much cover all of your needs, unless you're a tea snob such as myself and want to perfect your brew right down to the degree.
The kettle can boil water, reaching a 212°F/100ºC temperature with full capacity in about five minutes – a little slow, but not egregiously so. However, once again the lid presents problems; I nearly scalded my hand trying to remove it, since it's a little stiff and isn't externally heatproof.
If you're detail-oriented then you'll be pleased to know that the Govee Smart Kettle is super accurate, with my thermometer showing a minimal difference of roughly 32.36°F/ 0.2ºC between the in-app figure and the actual temperature – probably accounted for by the fact that the kettle's thermometer is in the hottest part of the kettle, the base.
Using the Govee app is pretty easy, allowing you to quickly and remotely set your kettle to whatever settings you need. It's a little cluttered and clunky, burying a few useful features such as scheduling behind lots of menus and tabs, but it goes a long way to offer those who don't own one of the best smart speakers a great smart home experience. Unfortunately, weekly and recurring schedules aren't supported, but I hope to see that change as Govee continues to invest in improving its smart home devices.
If you do opt to use Alexa or Google Home with your kettle, set-up is nice and easy, and during my testing with Alexa it worked pretty effortlessly.
Govee Smart Kettle: Price & availability
How much is it? $79.99 (about £65, AU$125)
When is it available? Available in the US and the EU now
Where is it available? Currently US and the EU only
The Govee Smart Kettle is available from Amazon and directly through Govee for an affordable $79.99. However, at the time of writing, it's only available in the US and the EU. UK customers will have to order it from Govee EU while Australian customers will have to wait until it becomes available in their region.
Should you buy the Govee Smart Kettle?
Swipe to scroll horizontally
| | | |
| --- | --- | --- |
| Value | The Govee Smart Kettle is very fairly priced. It's affordable, but has its quirks and drawbacks. | 4.5 / 5 |
| Design | Between its piping hot lid, explosive boil, and oddly positioned max fill line, Govee could have done a better job with the design of this kettle. | 3.5 / 5 |
| Performance | While it was a little frustrating to see so many spillages, the app works well, smart home integration and control is a breeze, and it's very accurate. | 4 / 5 |
| Avarage rating | Row 3 - Cell 1 | 4 / 5 |
Buy it if...
You want an affordable smart kettle
At just $79.99, the Govee Smart Kettle is pretty affordable, and offers fairly good value for money.
You want to choose the temperature down to the degree
The temperature control on the Govee Smart Kettle is easy to use, and accurate within a very small margin of error.
You're a 1-2 person home
If you generally only need to make two smaller beverages or one large one, the Govee Smart Kettle has you covered.
Don't buy it if...
You regularly make drinks for more than two people
The kettle can just about handle two beverages at the same time, and takes quite a while to boil, so regular use for more than two people would become tiresome.
You don't need bells and whistles
Between the gooseneck form factor, the smart controls and the temperature controls, the Govee Kettle is really one for the hot beverage connoisseur, and you might be better off leaving it to them if you're not part of the club.
Govee Smart Kettle: Also consider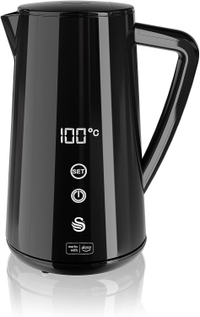 Swan Alexa 1.5 Litre Smart Kettle
The world's first kettle that you can set to heat water using voice control, it looks good, offers decent capacity, and can also be controlled via its touch display and via the Alexa app.
Read our full Swan Alexa 1.5 Litre Smart Kettle review
How I tested the Govee Smart Kettle
I used the Govee Smart Kettle for a month
I used it to make all of my hot beverages
I tested the temperature accuracy, boil performance, timing, app functionality
For a month, the Govee Smart Kettle was my go-to water heater for teas and coffees. I tested all of its temperature settings, as well as some DIY modes I created for teas with highly specific brewing instructions, measuring the app's live temperature tracking against my thermometer for accuracy.
I timed how long it took to reach full boil, as well as how much water actually could fit in the kettle without its cap becoming loose or water coming out of the spout. I also used the app, testing all of its settings and how easily it integrated with Alexa. I benchmarked this against the Swann Alexa Kettle.
I was supplied an EU model, which I tested using an adapter in my UK kitchen; however, my results were consistent with EU customers.
First reviewed October 2023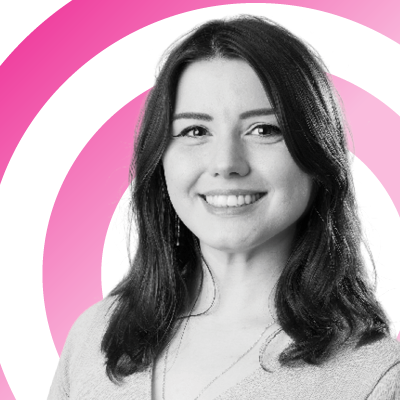 Managing Editor, Lifestyle
Josephine Watson (@JosieWatson) is TechRadar's Managing Editor - Lifestyle. Josephine has previously written on a variety of topics, from pop culture to gaming and even the energy industry, joining TechRadar to support general site management. She is a smart home nerd, as well as an advocate for internet safety and education, and has also made a point of using her position to fight for progression in the treatment of diversity and inclusion, mental health, and neurodiversity in corporate settings. Generally, you'll find her watching Disney movies, playing on her Switch, or showing people pictures of her cats, Mr. Smith and Heady.