The Garmin Fenix 7 Pro release highlights a big problem Garmin needs to solve
Garmin Fenix 7 Pro is a great watch, but is it one Garmin too many?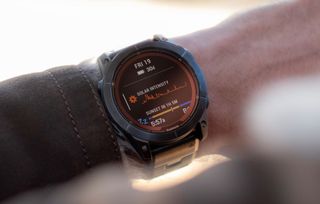 (Image credit: Garmin)
Garmin has released the Garmin Fenix 7 Pro and Garmin Epix Pro, two new watches designed to offer premium versions of its existing Fenix 7 and Epix ranges. With all-new tools such as Endurance Score, Hill Score, and LED flashlight, you can check out our Garmin Fenix 7 Pro hands-on review and read more about the release of both watches here.
One of the big selling points for the Fenix 7 Pro and Epix Pro is the fact they have LED flashlights on them to help you train in the dark. Whether you want to make yourself known to cars while running on the roads at night or signal to your fellow campers in the wilderness, the six-setting flashlight with red mode and strobe function should help you to do so.
The flashlight, however, isn't brand new: it's already appeared on the largest Fenix 7, the Fenix 7X Solar. The Fenix 7X Solar is different from the Fenix 7X Pro, despite both being the same size Fenix X and carrying solar charging capabilities, but first-time and even long-time buyers will struggle to tell them apart. The only distinguishing features in these models are a slightly upgraded heart rate sensor and software features like the new Endurance Score and Hill Score metrics. The Epix itself is identical to the Fenix range, with the exception of an AMOLED screen.
We've said before, in our best Garmin watches buying guide in fact, that Garmin's huge range of watches means you can normally find one to suit your needs and your budget. But Garmin's very strength can be its occasional undoing, with a veritable smorgasbord of watches to choose from. Instinct, Forerunner, Venu, Venu Sq., Vivoactive, Fenix, Epix, Enduro, Approach, Descent, Marq, Lily… this list goes on.
Usually it's quite clear which watches are aimed at specific groups of people –the Venu and Lily watches, for example, are lifestyle companions and Apple Watch competitors. Instinct is a series of rugged outdoors watches, while Fenix is the premium version of it. Epix is the Fenix with an AMOLED screen, which eats the battery a little but looks absolutely amazing.
However, dig into the categories further and things become confusing. Let's say you've narrowed it down to a Garmin Fenix, and you want the latest one, so you opt for a Fenix 7. Great! Now you just need to decide between the following:
Garmin Fenix 7 Standard Edition
Garmin Fenix 7 Solar Edition
Garmin Fenix 7 Sapphire Solar Edition
Garmin Fenix 7X Solar Edition
Garmin Fenix 7X Sapphire Solar Edition
Garmin Fenix 7S Standard Edition
Garmin Fenix 7S Solar Edition
Garmin Fenix 7S Sapphire Solar Edition
A "Pro" version of any of the above watches, which comes in Solar and Sapphire editions
An Epix watch, which comes in three sizes in both Standard and Sapphire editions
Even when you narrow your choice down to a Garmin Fenix 7, that's still twenty different watches to choose from with near-identical features, and the naming conventions don't help.
When buying an Apple Watch Series 8, you choose the size and whether you want LTE internet, and that's more or less the gist of it. While I love having lots of new watches to test, it also presents me, personally with a conundrum - when reviewing the Garmin Fenix 7, how many of these do I test in order to ensure TechRadar readers have the right information?
The different sizes aren't just about screen space, but also battery capacity, so to test the battery against Garmin's predictions, I'd need to test at least twelve of the above – the Standard and Solar editions of each size.
Eventually, the range will bloat too far, and it'll drive people who don't enjoy digging through stats toward simpler, user-friendly watches like Fitbit or Apple. Garmin's always been for athletes and data nerds, but never exclusively so, and unless Garmin either streamlines its ranges or improves the way it communicates about its ranges, it's in danger of losing casual fitness fans. If you're on the fence, you should check out our breakdown of the Garmin Fenix 7 vs Apple Watch Ultra.
Sign up to receive daily breaking news, reviews, opinion, analysis, deals and more from the world of tech.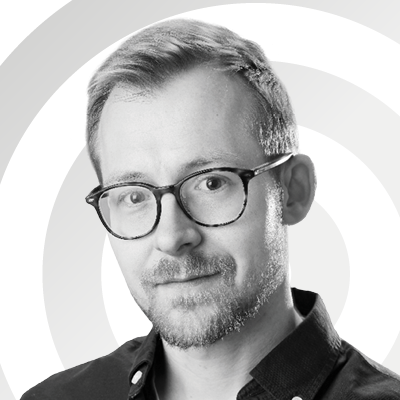 Fitness, Wellness, and Wearables Editor
Matt is TechRadar's expert on all things fitness, wellness and wearable tech. A former staffer at Men's Health, he holds a Master's Degree in journalism from Cardiff and has written for brands like Runner's World, Women's Health, Men's Fitness, LiveScience and Fit&Well on everything fitness tech, exercise, nutrition and mental wellbeing.
Matt's a keen runner, ex-kickboxer, not averse to the odd yoga flow, and insists everyone should stretch every morning. When he's not training or writing about health and fitness, he can be found reading doorstop-thick fantasy books with lots of fictional maps in them.