November is a great time to be a shopper: with Black Friday coming up at the end of the month and Click Frenzy just a day away, there's plenty of opportunities to save a packet (or two) on consumer electronics – be it on that OLED TV you've been eyeing or that smart home setup you've been planning.
However, there's another, relatively new, sale in town that offers some significant discounts on major investments like laptops.
Kicking off in China in the early '90s, Singles' Day has now well and truly evolved and spread into a major online shopping event in the Asia Pacific region. Yep, that means Aussies will be able to save big on tech too.
As the name suggests, the holiday is to celebrate being single, and so the date 11/11 was picked (because of all the ones, you see).
Retailers and brands such as Microsoft, Lenovo, HP, Dell and plenty more are all involved in the Aussie version of the sale, offering laptops, gaming consoles, headphones and other tech at bargain prices.
Here at TechRadar, we're keeping an eye on all these online stores to see what the best Singles' Day offers on gadgets and gizmos are, with some offers having jumped the gun and gone live last week. We've added fresh ones as well, all of them handpicked so you get to see only the juiciest morsels with the best price tags.
Best Singles' Day offers in Australia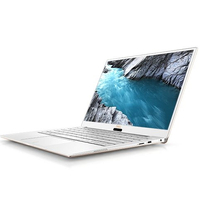 (opens in new tab)
Dell XPS 13 (7390) Laptop (opens in new tab) (i7 / 16GB / 512GB) | AU$2,549 (was AU$2,999 – save AU$450)
The brilliant XPS 13 has been our favourite laptop three years running, and in this pre-Black Friday sale, Dell has slashed AU$450 off the price of this gorgeous silver Ultrabook. Inside the shell is a 10th-generation Intel Core i7 processor and an impressive 16GB of system memory. It packs a whopping 512GB of storage too, so you really can't go wrong with snatching up this beauty for that price.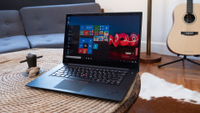 (opens in new tab)
Lenovo ThinkPad X1 Extreme (opens in new tab) ( i7 / 16GB / 512 / GTX 1650) | AU$2,519 (was AU$3,599 – save AU$1,079)
This ultraportable powerhouse packs in a speedy 9th-gen Intel Core i7-9750H processor, 16GB of RAM, a 512GB SSD, 15.6-inch display, and a dedicated Nvidia GeForce GTX 1650 GPU with 4GB of VRAM. Lenovo's current 11/11 deal saves you a stellar AU$1,079 – just be sure to enter the code SINGLES at checkout to get the discount.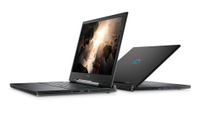 (opens in new tab)
Dell G7 17 Gaming Laptop (opens in new tab) | i7 / 16GB / 256GB / RTX 2060 | AU$1,949 (was AU$2,599; save AU$650)
This unassuming machine packs a punch. The Nvidia GeForce RTX 2060 graphics chip is backed up by a 9th-gen Core i7 CPU, ensuring your games will run smoothly. With a 256GB SSD, and a generous 1TB HDD added to that, you shouldn't have a problem with storage either.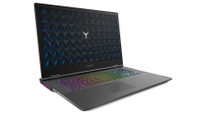 (opens in new tab)
Lenovo Legion Y740 15-inch gaming laptop (opens in new tab) (GTX 1660 Ti / i7 / 16GB / 1TB SSD) | AU$2,169 (was AU$3,099 – save AU$929)
If the ThinkPad X1 Extreme above was a little bit too business for your liking, this Legion gaming laptop should hit the spot. Loaded with an impressive 1TB SSD, 16GB of RAM, a 9th-gen Intel Core i7 CPU, and a dedicated Nvidia GeForce GTX 1660 Ti GPU with 6GB of its own RAM. Use the code SINGLES at checkout to knock off a sweet 30% on this portable gaming beast.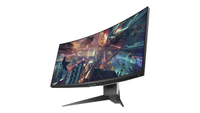 (opens in new tab)
Alienware AW3418DW 34-inch Curved Gaming Monitor (opens in new tab) | AU$1,289.40 (was AU$2,149; save AU$859.60)
An immersive curved gaming monitor is the perfect compliment to a powerhouse gaming PC. Here you'll have 34 inches of screen real estate to play with, and the 1900R-curved IPS display includes Nvidia G-Sync technology to really bring you into another world. There's an impressive 40% discount on offer here.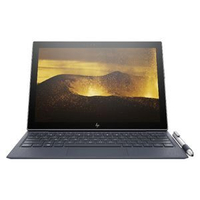 (opens in new tab)
HP Envy x2 (opens in new tab) | i5 / 8GB / 256GB | AU$1,399 (was AU$1,799; save AU$400)
An ultra-sleek device, this laptop suits busy people on the move. Inside the slim shell is a 7th-generation Core i5 processor, which can handle multi-tasking with ease. This machine comes with 4G connectivity, and with up to 14 hours of battery life, you'll always be connected.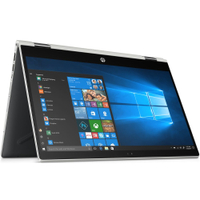 (opens in new tab)
HP Pavilion x360 (opens in new tab) | i7 / 8GB / 512GB | AU$1,299 (was AU$1,699; save AU$400)
This 2-in-1 is a twisty laptop on a 360-degree hinge. Its 8th-gen processor will keep things running smoothly, and you can control your computer right from the display with a Full HD touchscreen. Paired with HP Audio Boost, this device is great for streaming content too.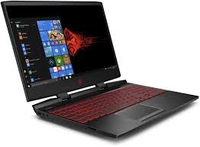 (opens in new tab)
Omen by HP gaming laptop (opens in new tab) | i7 / 16GB / 256GB SSD + 1TB HDD / GTX 1070 | AU$1,699 (was AU$2,599: save AU$900)
There's a massive $900 saving to be had on this Omen gaming laptop. The 8th-generation i7 paired with the Nvidia GeForce GTX 1070 graphics will ensure you keep your head in the game. This machine is designed with upgrades in mind with single panel access, and does not skimp on storage.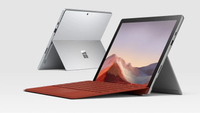 (opens in new tab)
Microsoft Surface Pro 7 (Black) + Type Cover Bundle (opens in new tab) | from AU$1,799 (saving 20% or up to $499)
The New Surface Pro 7 is incredibly light and versatile giving you the freedom of transporting this slim 2-in-1 laptop anywhere. Combine this with a Surface Pen that enables you to create your best work, an attractive Type Cover and a sleek wireless mouse for nearly 20% off the usual RRP and all we can say is thank you, Microsoft.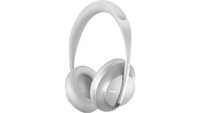 (opens in new tab)
Bose Noise Cancelling Headphones 700 (Black) (opens in new tab)| AU$499 (was AU$599.95 ; save AU$100.95)
You will begin to look forward to your train-ride home with these headphones as they will transport you into another dimension with their superior sound quality. The Bose Noise Cancelling Headphones 700 is the future of sound with 11 levels of noise cancellation, meaning you can minimise distractions in loud places, even when you're on a phone call. Goodbye crying baby on airplane! Currently discounted by AU$100 on the Microsoft Store.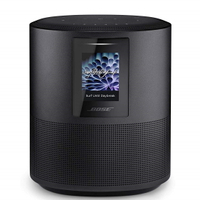 (opens in new tab)
Bose Home Speaker 500 (Silver) (opens in new tab)| AU$449 (was AU$599; save AU$150)
Bose is all about 'bout that bass and no treble with this astounding smart speaker. You won't be able to resist pulling out those killer dance moves as music fills the room, bouncing sound off the walls and straight to your feet, while also putting a voice assistant at your beck and call. Save AU$150 right now on the Mircosoft Store if you want a smart speaker with big sound.
What to expect from Singles' Day sales
While we've seen a few killer deals go live already (if you're into laptops and computing kit, in particular), the real cream of the crop will land much closer to November 11 itself (11/11). With that said, these discounts could go live at different points throughout the day, and some retailers will almost certainly start their sales on Saturday November 9.
We haven't got any further specifics from other retailers, but we'll keep this page updated with any worthwhile deals we come across.